In 2020, when the COVID-19 pandemic arrived and all borders closed, I was lucky enough to be in the often-forgotten paradise that is Montenegro. So, let me tell you a little bit of my experience in this fascinating country that really has it all — and is one of the most affordable in Europe.
When I decided to visit Montenegro, I initially planned to stay there for a few weeks. But as the pandemic happened and European borders closed, those weeks quickly turned into 9 full months.
Since I already talked about some of my favorite places in my home country, Brazil, I thought I could share a little bit about this other destination that accidentally became a 2nd home to me for almost a year.
Introduction to Montenegro
Montenegro is located on the Adriatic Sea, between the popular Croatia and the historical Albania.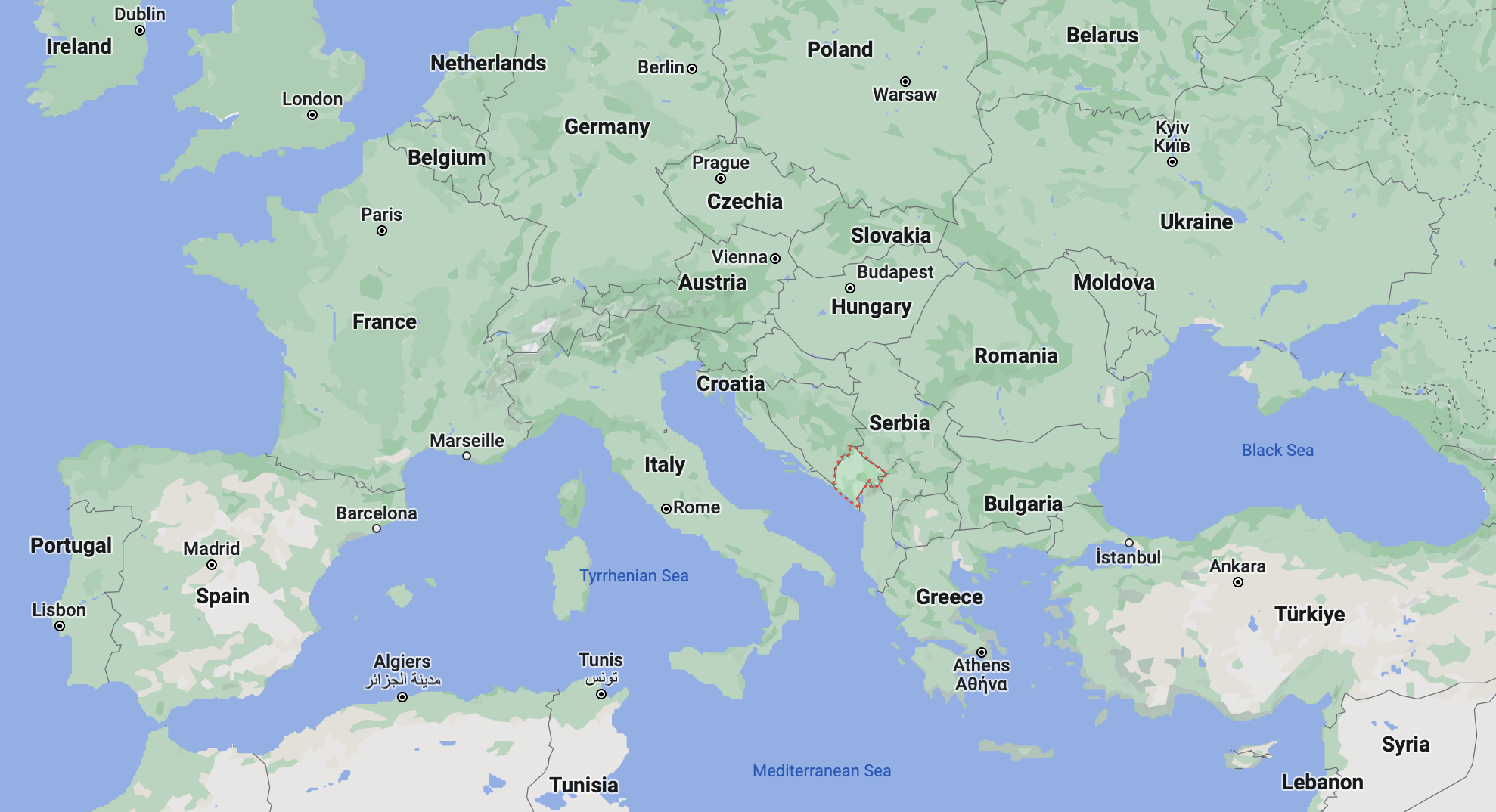 It often goes unnoticed when compared to its neighboring countries.
And what a waste that is: this Balkan country offers this fantastic mix of clear water beaches, medieval villages, and striking dark mountains. It's also still not too popular among travelers which means way cheaper prices.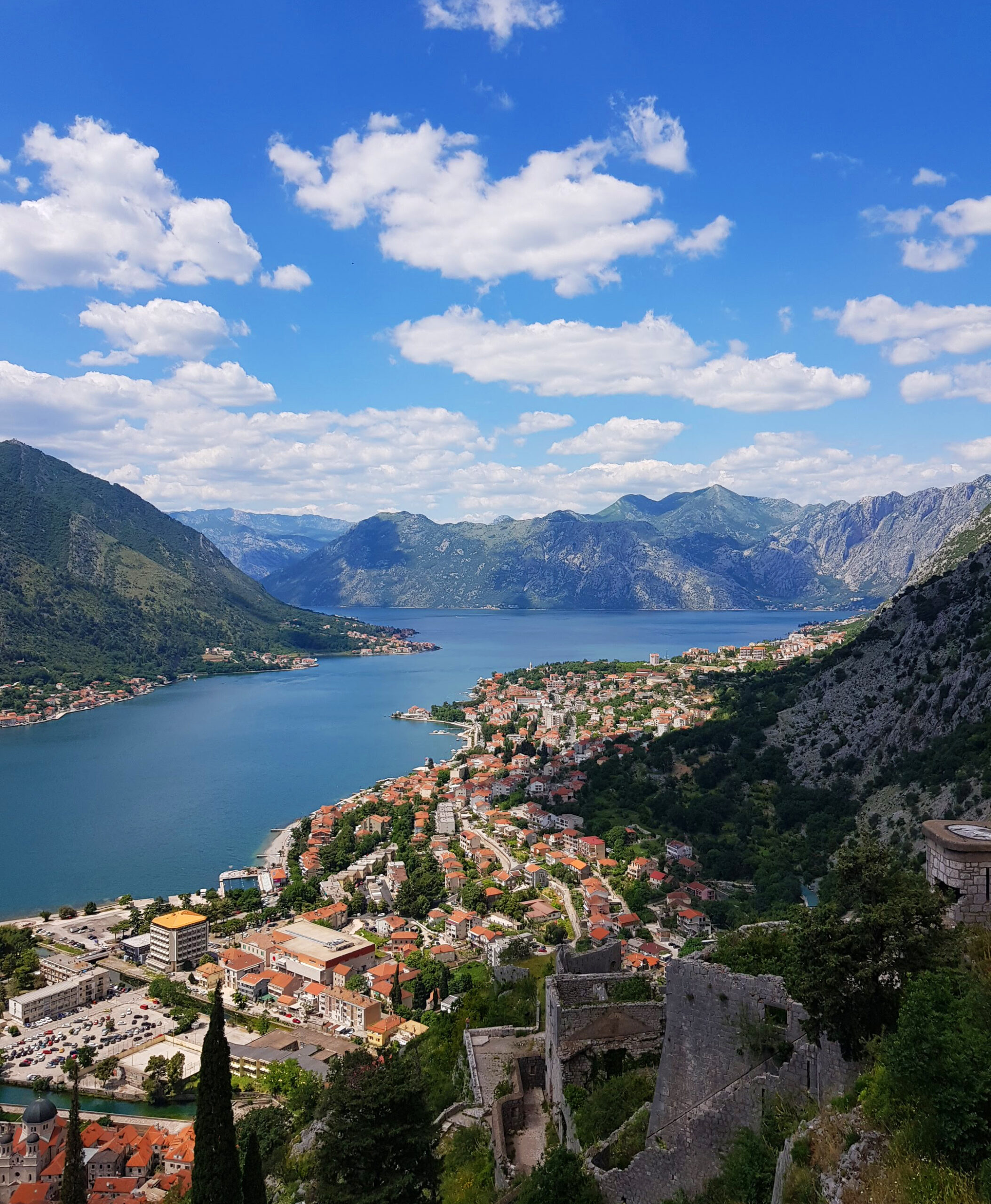 Also, the contrasting geography in Montenegro allows you to do the "daily double" or the "twofer": surfing and skiing on the same day! You can surf off gorgeous shores and after only a couple of hours by car or by bus, you could be skiing at snowy mountains.
Montenegro might be located in historical grounds, but it is also a very young country — one of the newest countries in the world. It used to be part of the Serbian territory up until 2006.
Their official language is Montenegrin (part of the Serbo-Croatian family of languages), and their currency is the euro, even though they are not even a part of the Eurozone (and not part of the European Union).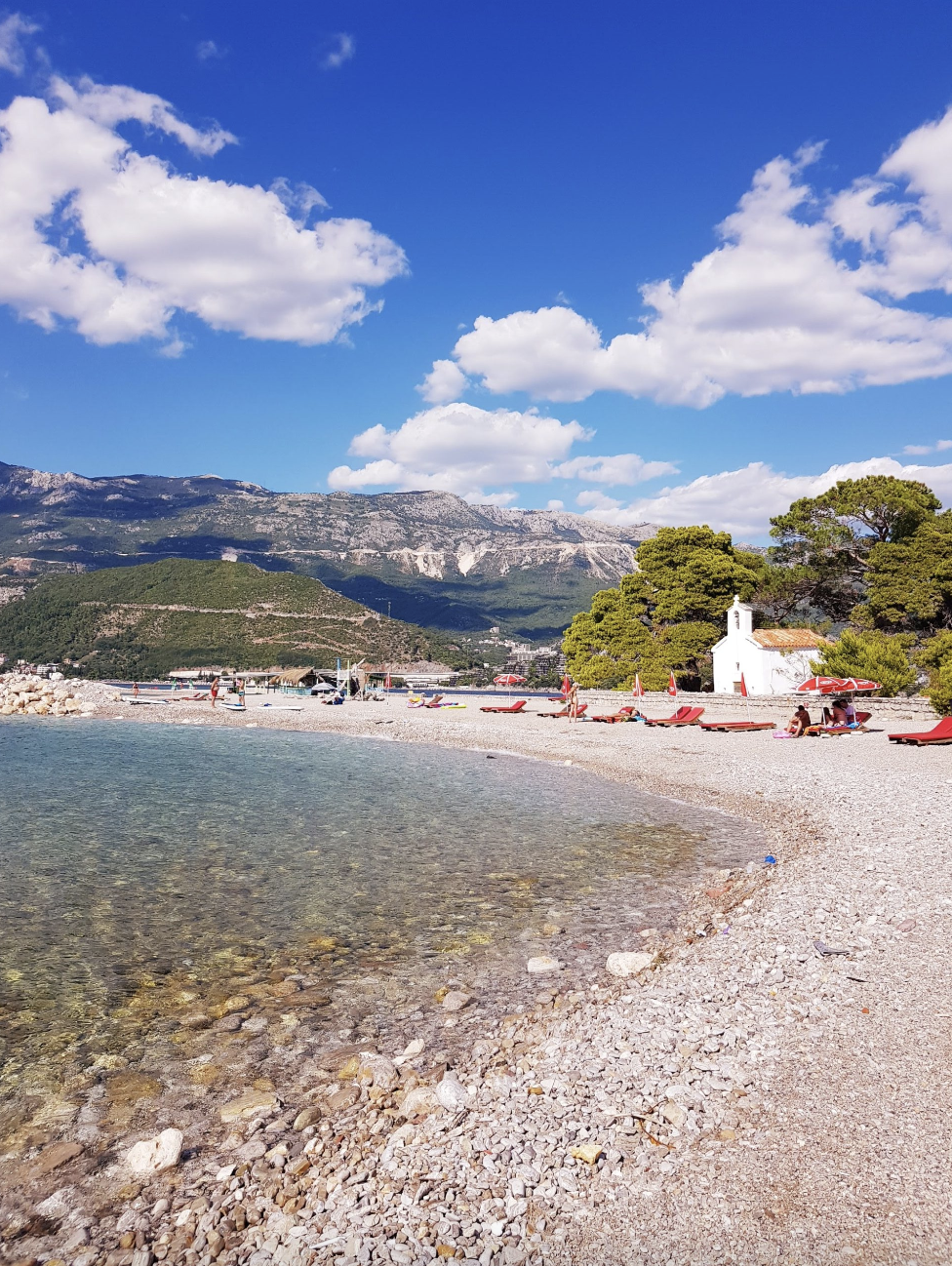 In terms of getting there, like almost any destination in Europe, you should often use the self-transfer tip to save on flights to Montenegro: if you buy flights from Canada to Montenegro on only 1 ticket, you'll almost certainly overpay.
If you're flexible enough to find cheap flights, it's not worth wasting your most valuable types of rewards for this. Pay with cash or use your stash of simpler rewards, like those from the TD First Class Travel Visa Infinite Card that has one of the highest welcome bonuses ever seen in Canada for simple points that can be applied to almost any travel expense.
For example, flights between Europe and Tivat (TIV) or Podgorica (PGD) are as low as C$19 one-way (the small country only has 2 commercial airports).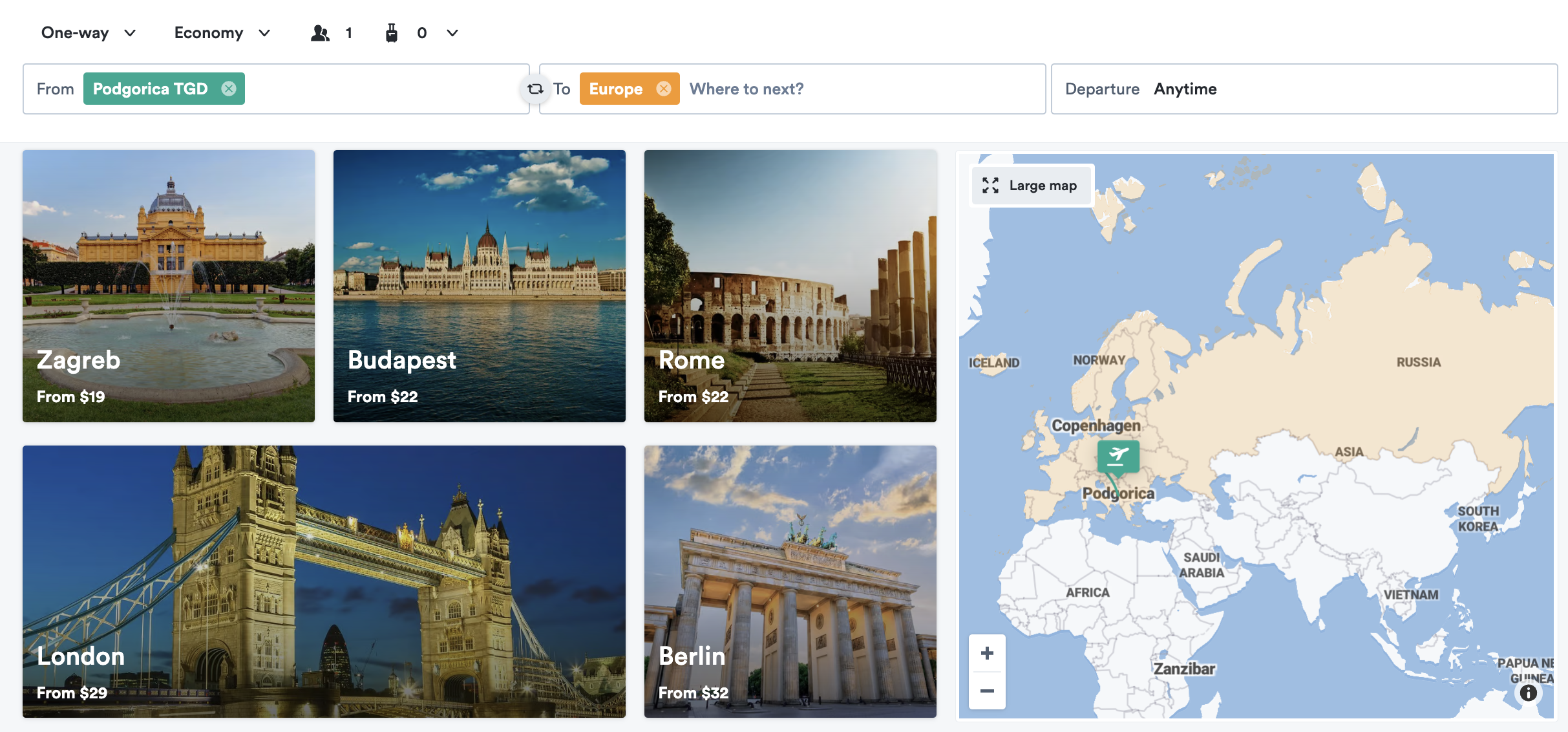 You can also take a bus or train from Croatia, Albania, Serbia, Kosovo, Bulgaria, or Bosnia and Herzegovina. They're all very close.
My 7 best places in Montenegro
So, now that you know a little more about this fascinating destination, here are some of my favorite places to visit in Montenegro.
1. Tivat
I'll start with Tivat since that's the city I spent most of my time in Montenegro. Tivat is a small coastal town, located in the stunning Bay of Kotor. It's genuinely tiny — under 10,000 people live there.
Tivat is home to Port Montenegro, and because of that, it's a relatively popular destination for nautical tourism. The port is an attraction in itself, taking over most of the city's main square.
I cannot emphasize enough how pretty Tivat is, just walking around the city is sure to reveal some of the most beautiful landscapes you'll ever see.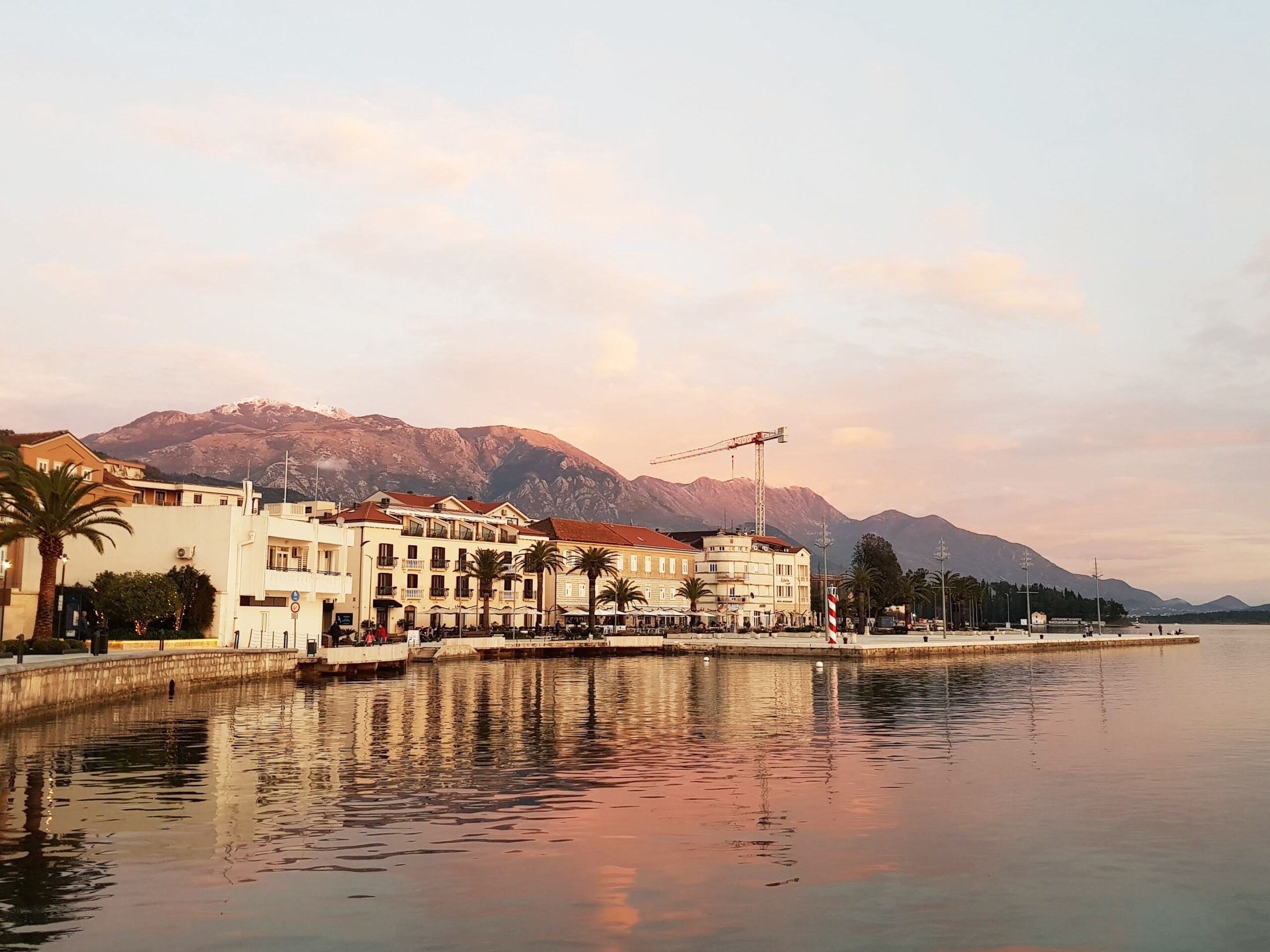 Tivat has a lot of options when it comes to beaches, but Plavi Horizonti seems to be the most popular one for locals since it's a sand beach and is very child-friendly.
A bit further away there is also the beach at the The Chedi Lustica Bay Hotel, which was my favorite one. But you can also hit Movida Beach, Velja Spila Beach, Plaza Veslo, among others.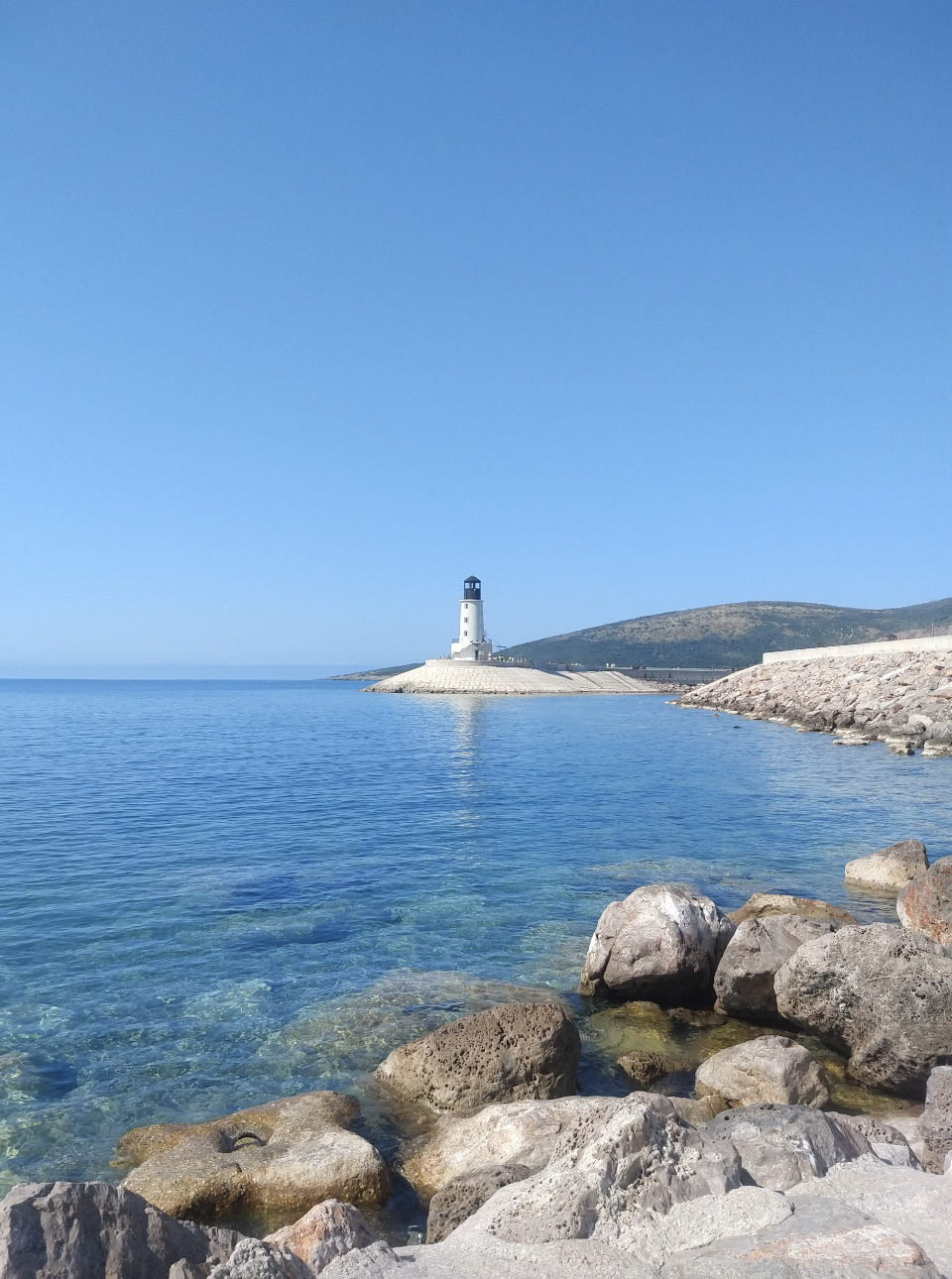 Guided tours to the beautiful Blue Grotto cave are easy to find from everywhere.
Water sports are very popular in this area and most beaches will have kayak and stand-up paddle rental options.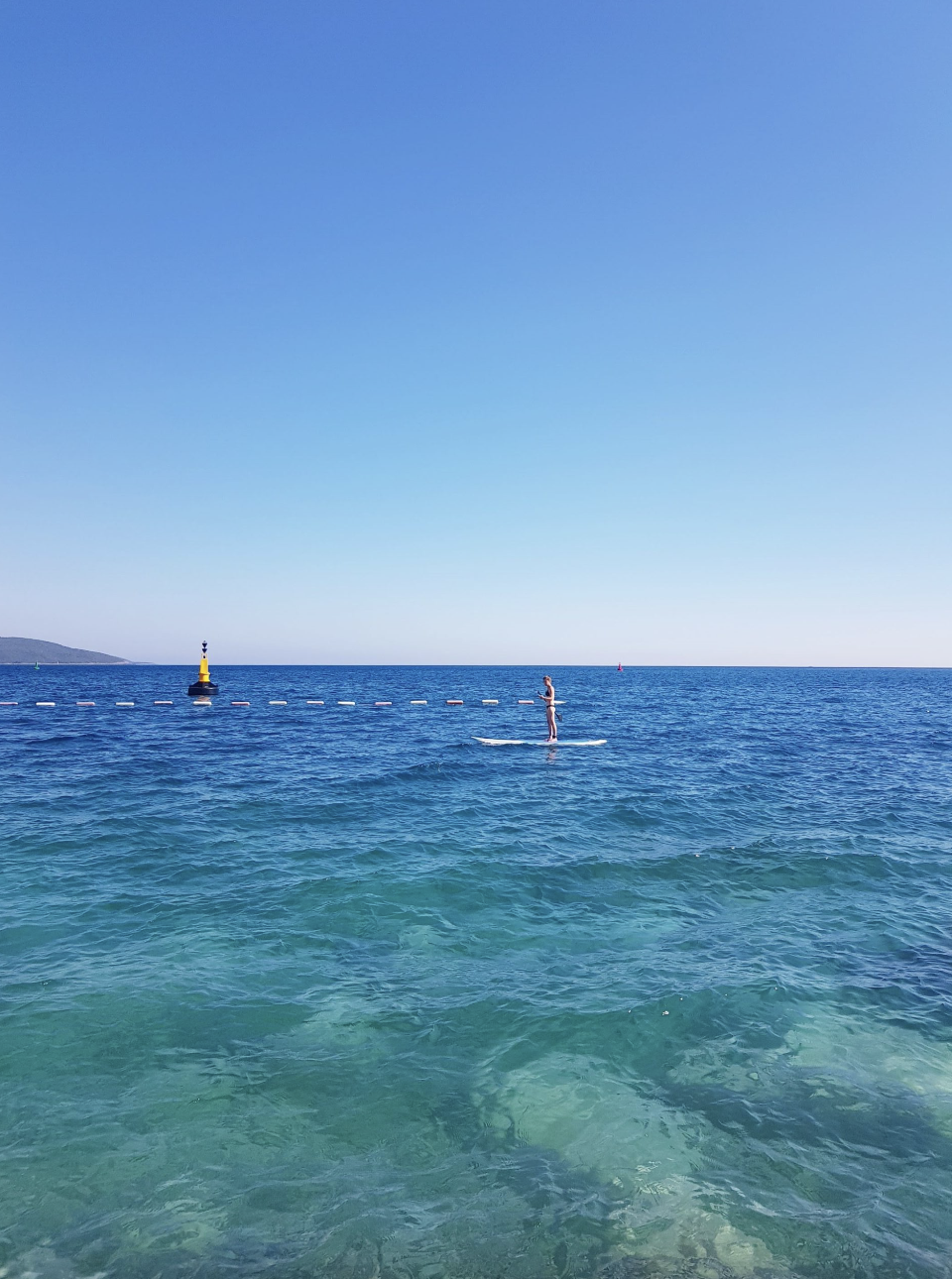 But like I said before, everything in this area is worth seeing.
At some point I made my whole group stop just because we had passed by an abandoned aqueduct with the most gorgeous view.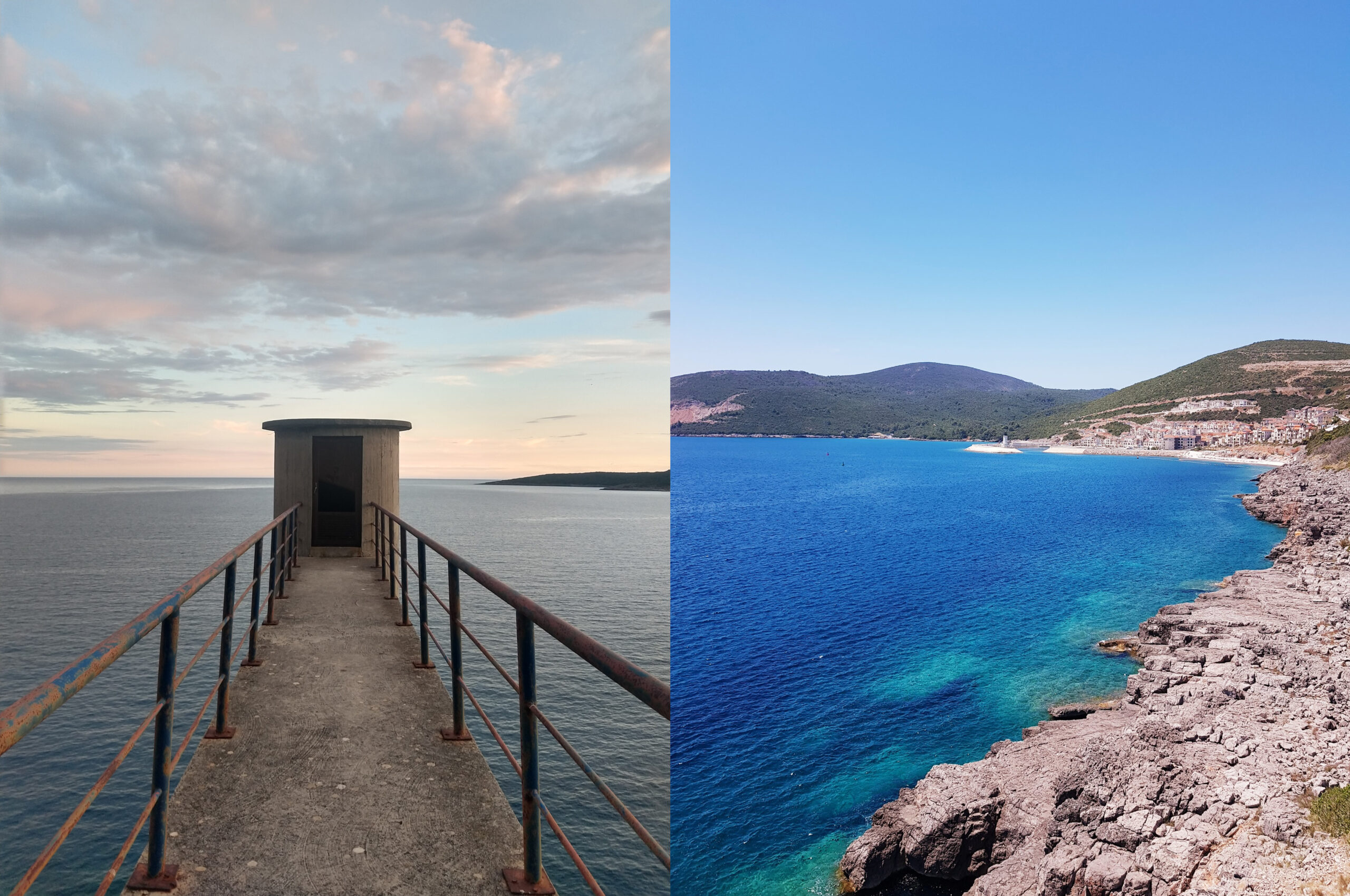 So, really keep an eye out for places that are not considered tourist attractions at all.
One of my favorite places to visit in Tivat, for example, was the Župa Park — located a couple of walking minutes from the center of Tivat, but far from being an advertised location.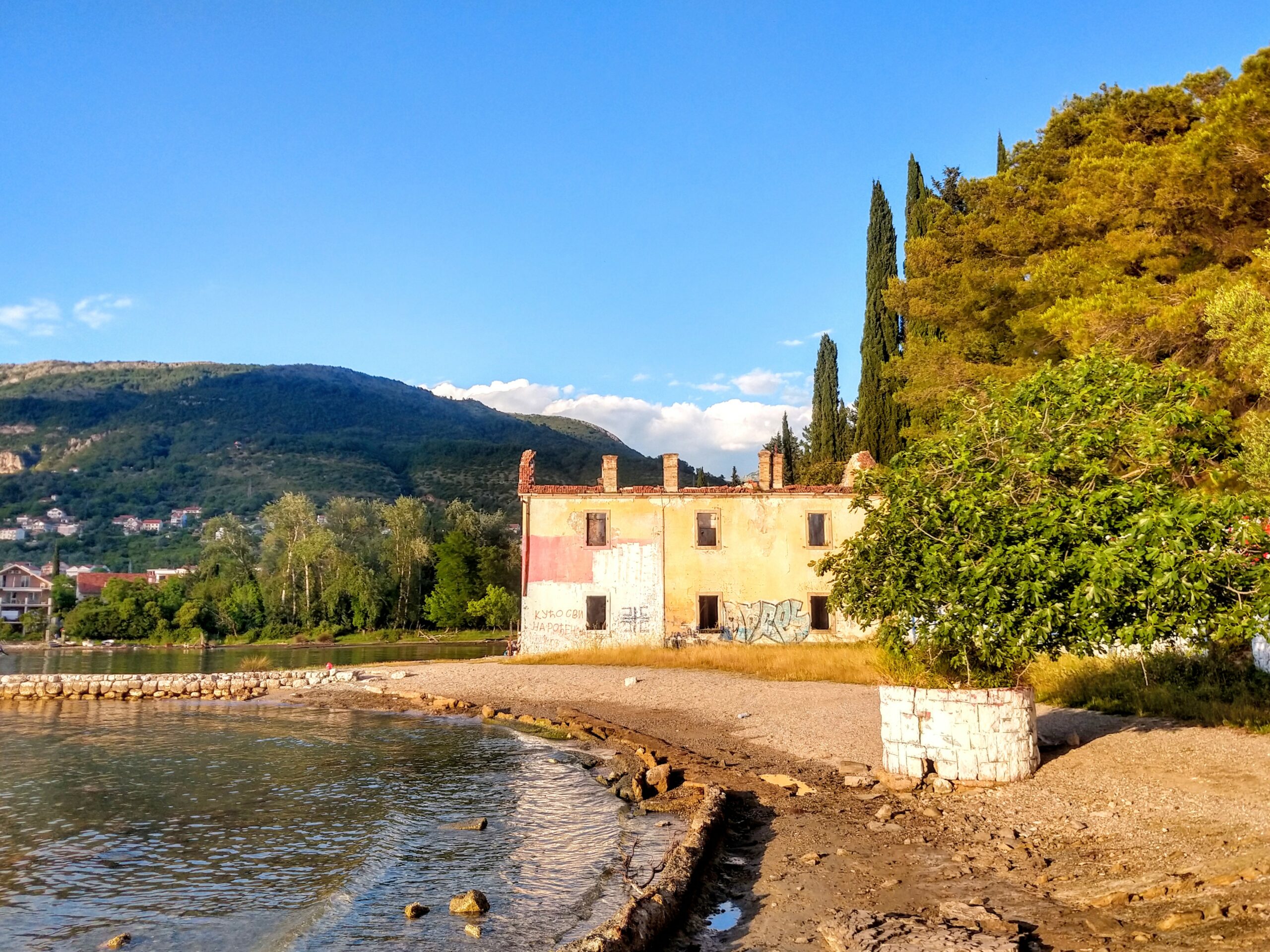 Another favorite, Fort Luštica, I just heard about after making friends with locals.
The locals are very welcoming in Montenegro, by the way, do not hesitate to make small talk with them, you never know what you might learn.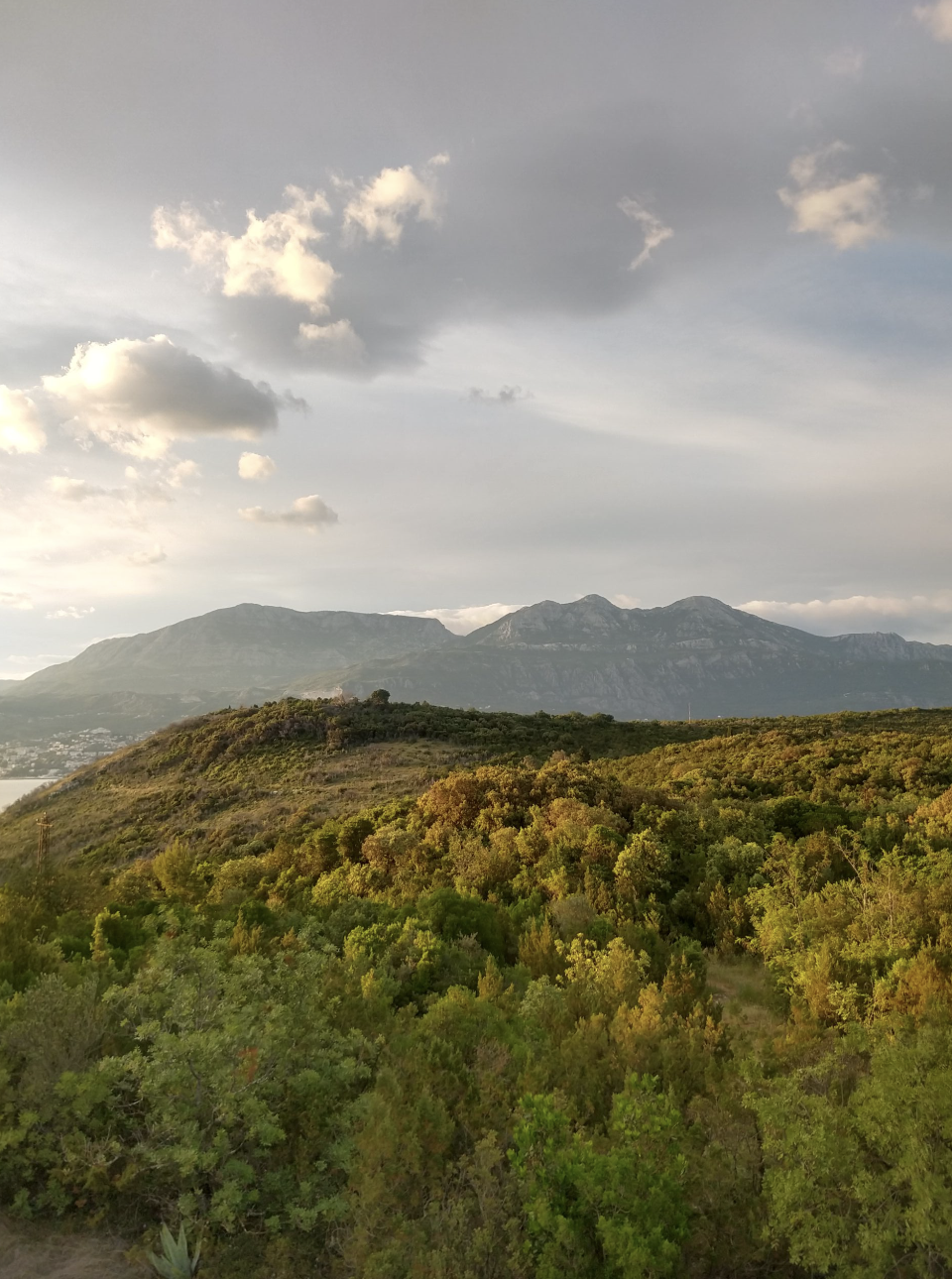 Not far away from Tivat city center is the coastal settlement of Donja Lastva. The focal point here is the catholic St. Roko Church, but really, the place is right in the middle of the coastal pathway that connects Tivat and Kotor, so the scenery is seriously breathtaking.
2. Kotor
Kotor might be the most well-known city in Montenegro — the shockingly well-preserved walls in its Old Town (Stari Grad) are fairly popular for travelers that are into history like myself.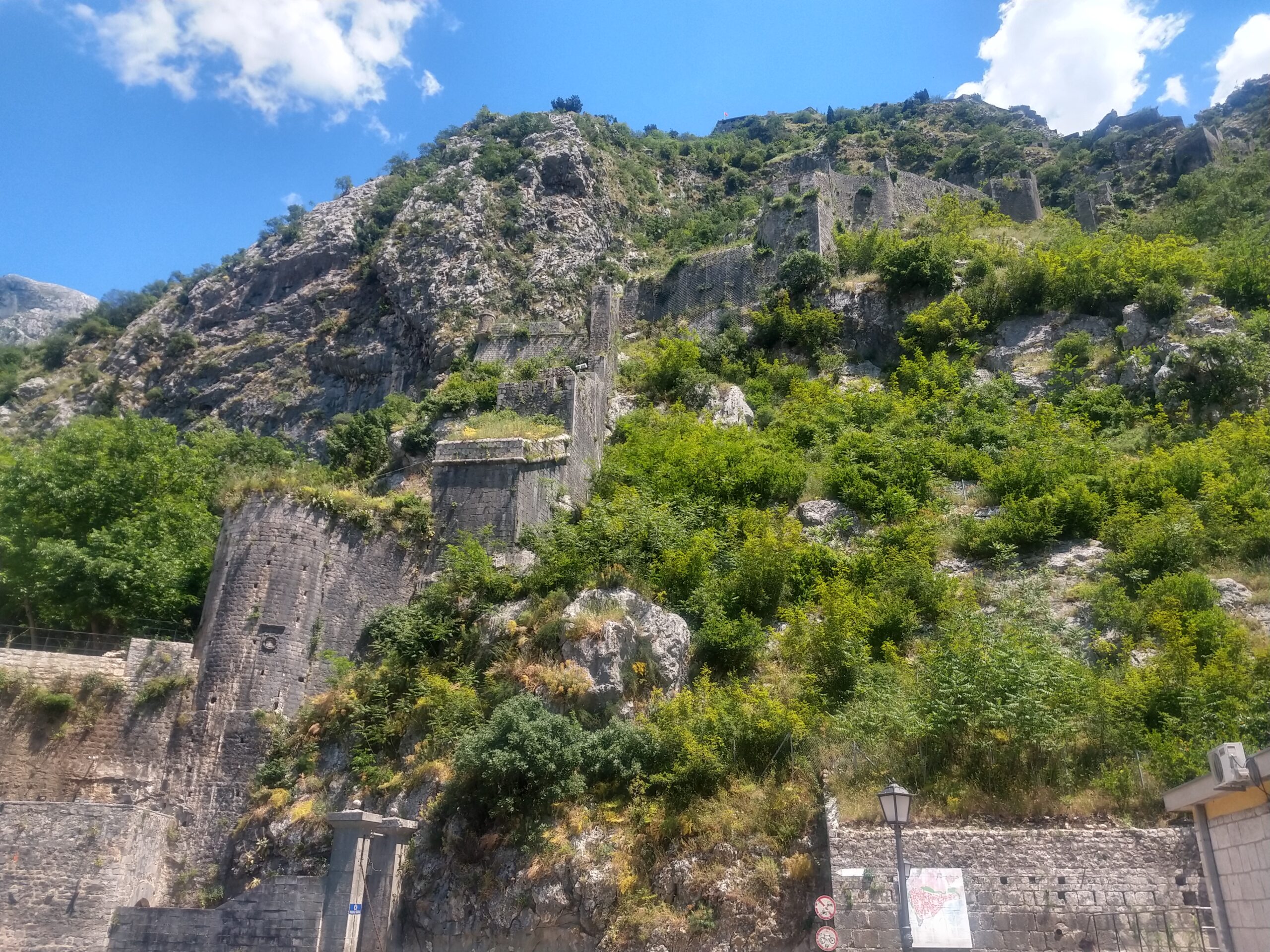 But truly the Old Town (Stari Grad) in itself is very impressive. You can walk around to find a lot of options for restaurants, cafes, and local craftwork stores.
You can also go up the Kotor walls until you reach the Montenegro flag at the very top of the mountains around the Old Town. It's a very uphill track that takes about 40 minutes, but the view is worth it.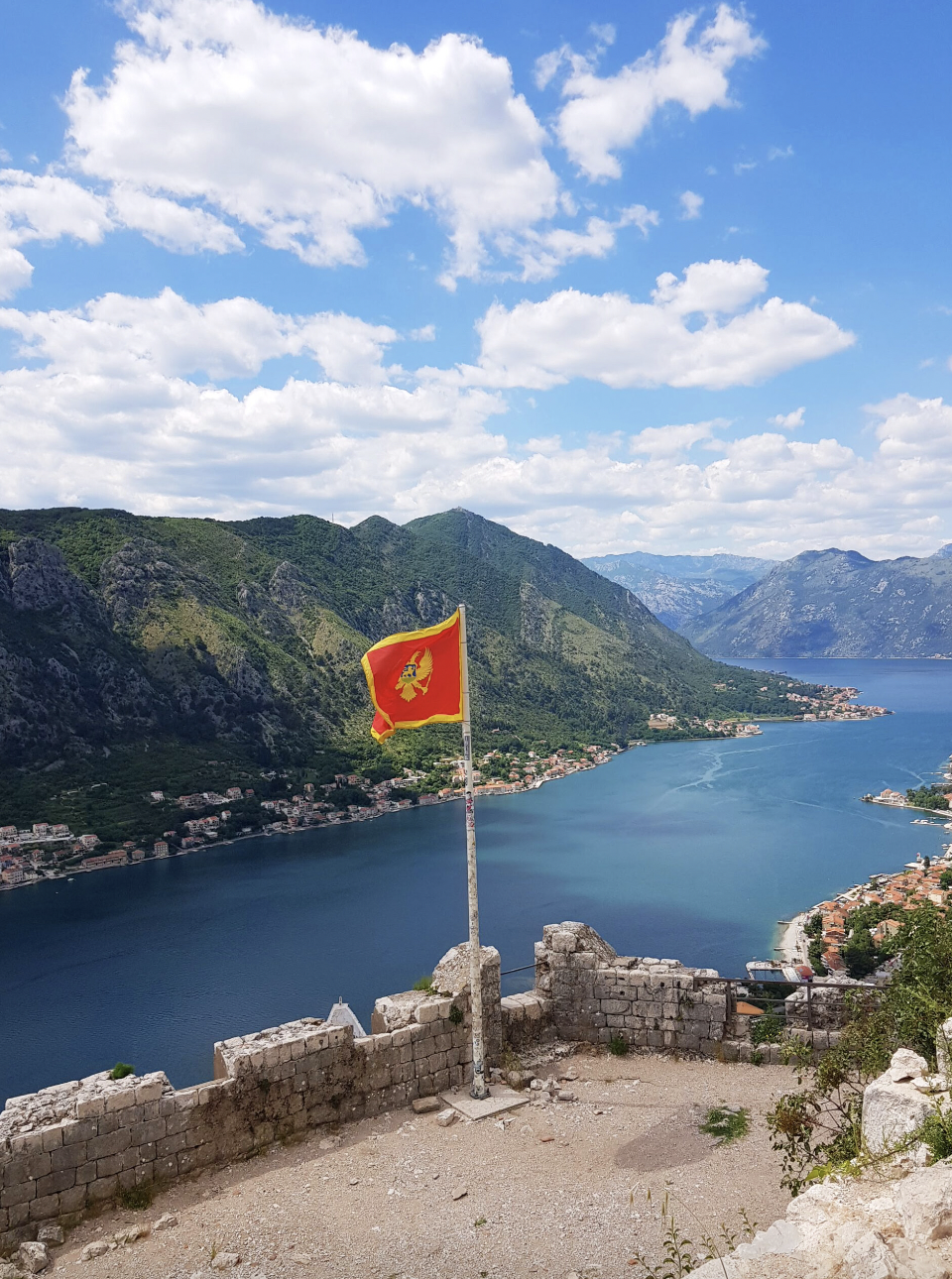 From Kotor, right outside the Old Town, you can take the local Blue Line Bus to the old town of Perast. Tickets are very cheap (no more than C$5) and you can pay for it inside the bus.
Aside from enjoying the view to the Bay of Kotor during the journey, from there you can also reach the islets of St. George and Our Lady of the Rocks by boat.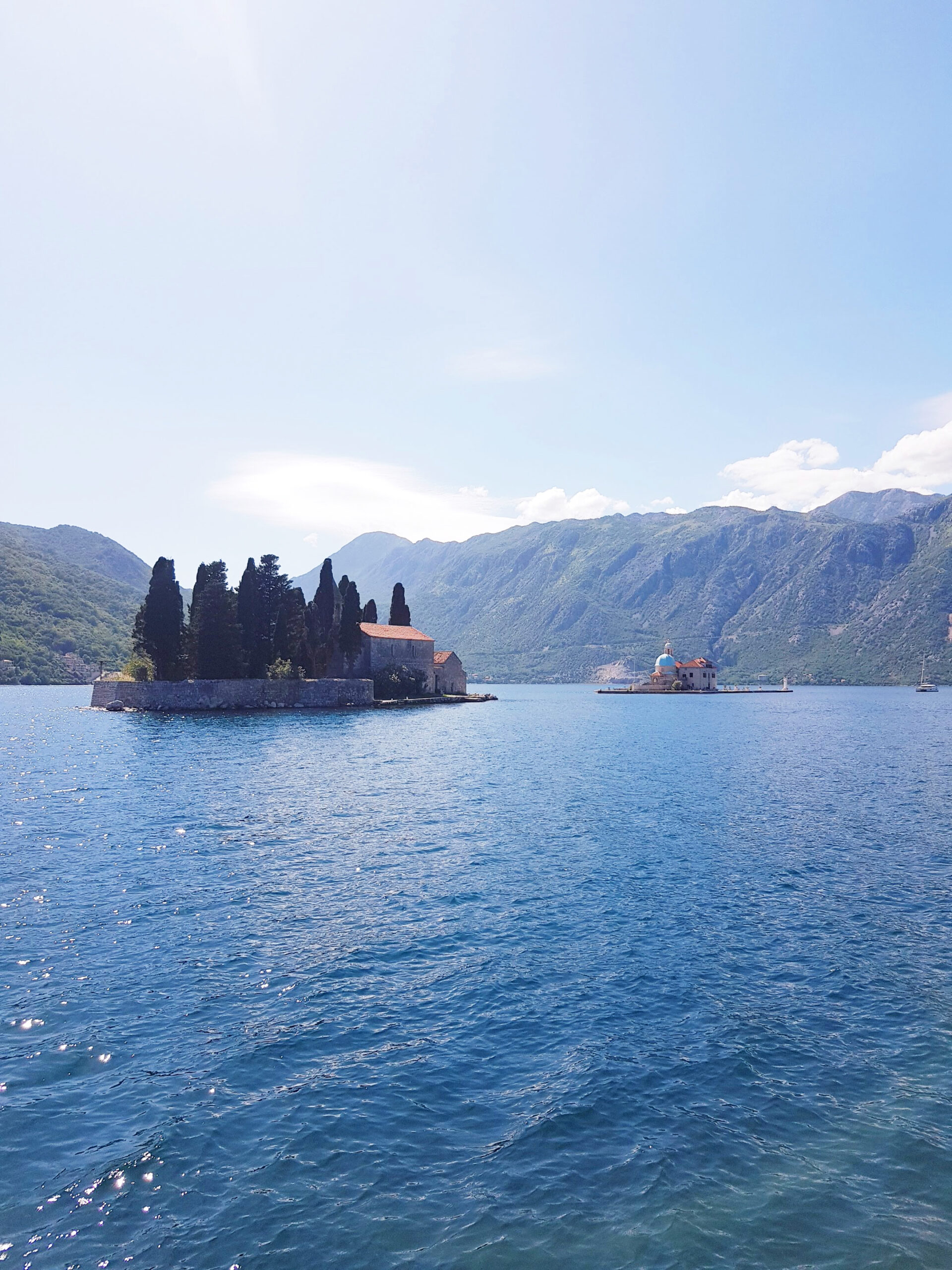 3. Lovćen Mountain
The mountain of Lovćen, located at the Lovćen National Park, is actually the inspiration behind the name Montenegro (Black Mountain in English).
You can see this imposing 5,500 ft. high mountain from most places in the Kotor Bay. And, of course, you can reach its peak, either by getting a rental car or even walking — it's a mean hike though, so I'd recommend you hire a local guide to assist you if you aren't as experienced and decide to go for it.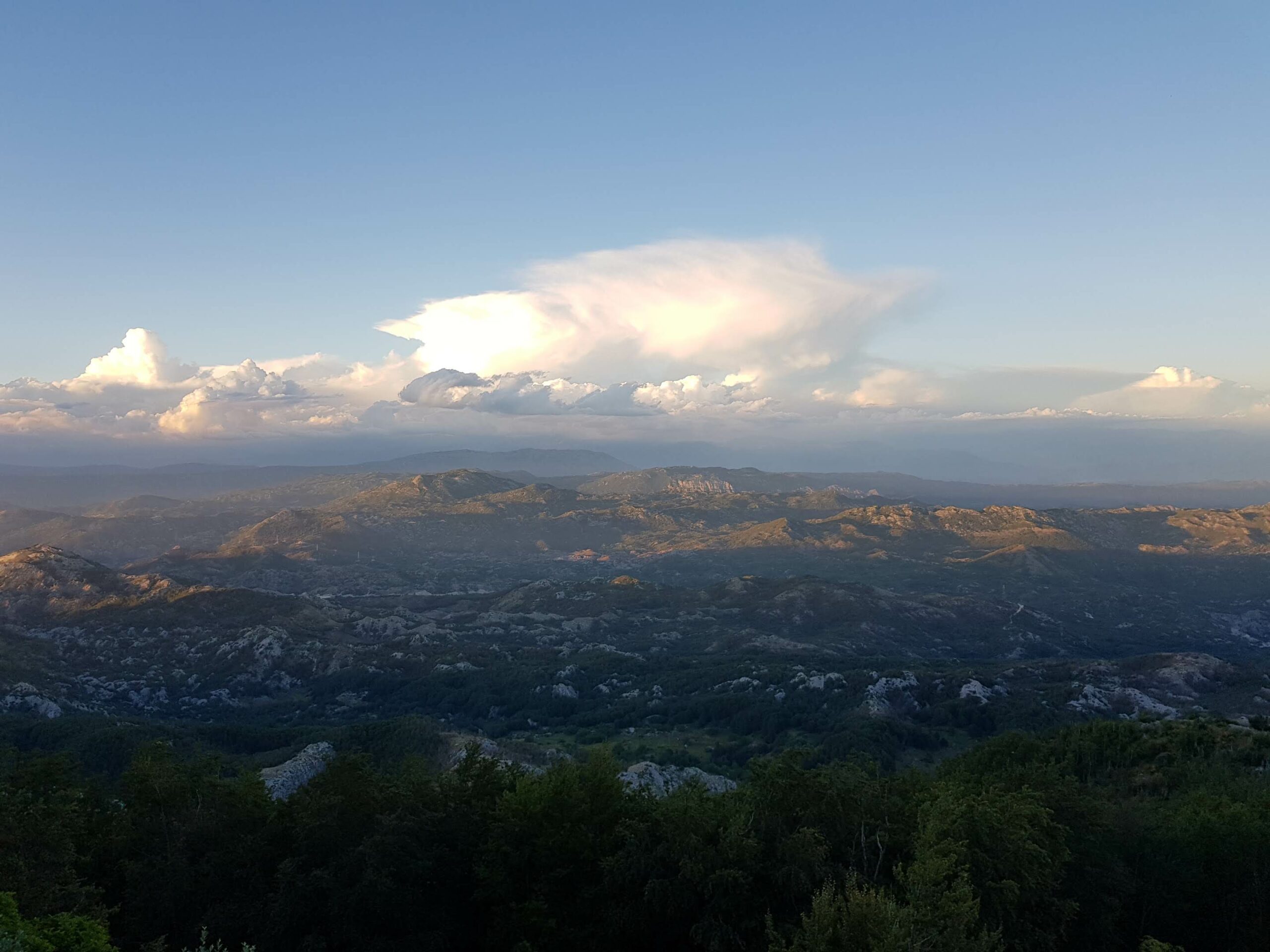 At the very top of the mountain, you can visit the Mausoleum of Njegoš, the resting place of Petar II Petrović-Njegoš, a Prince-Bishop (vladika) of Montenegro, whose works as a poet are very important in Montenegrin and Serbian literature.
You can also walk down the mountain through the 25 Turns track. Don't be fooled by the fact that it's a "downhill only" track though; it's a pretty long one, so expect up to 5 hours of walking (or 2.5 hours of biking).
But you get to see the same Montenegro flag that seemed so high up when in Kotor right below you and feel very powerful — that's a plus!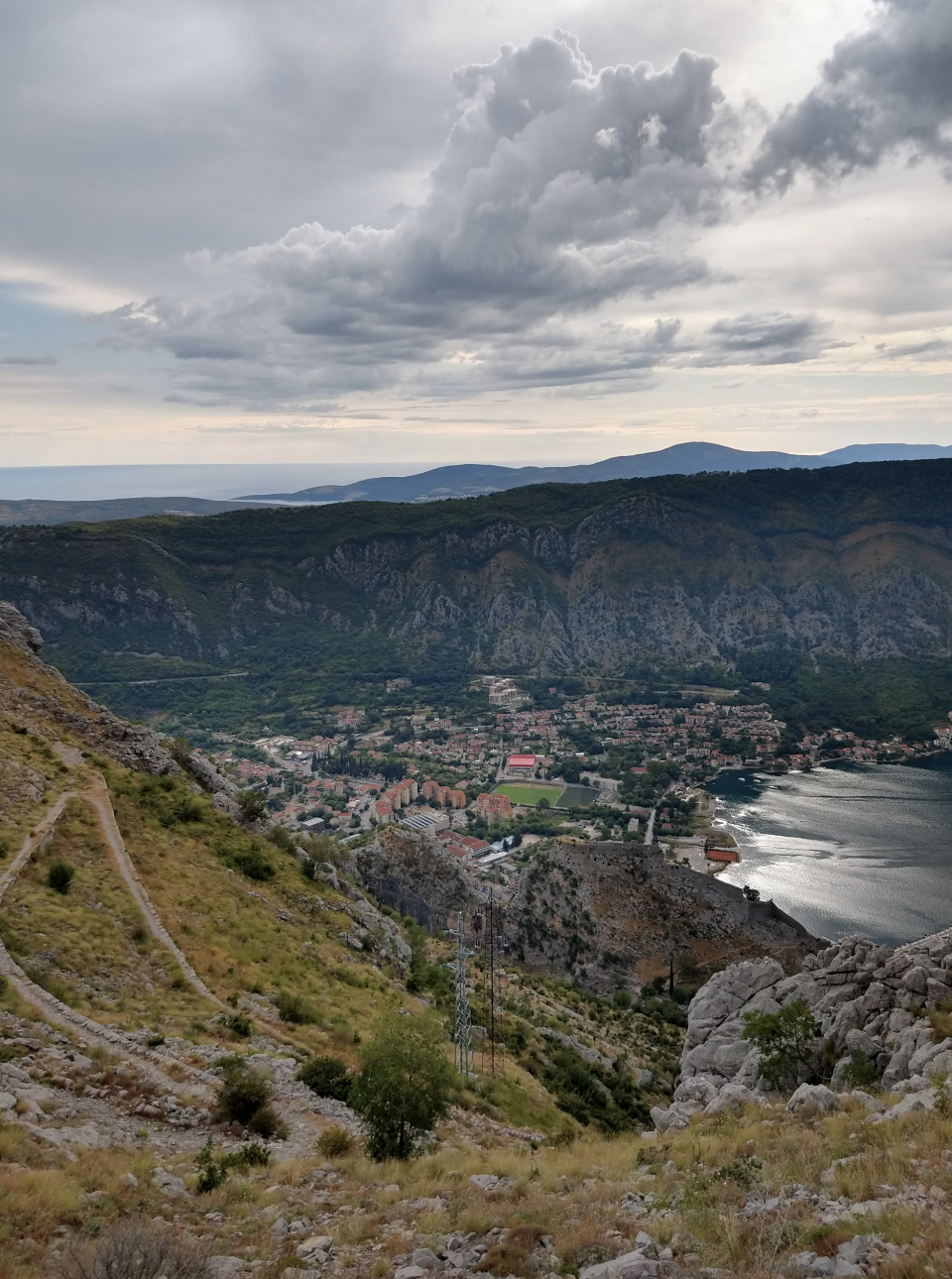 4. Budva
Budva is the main town in the Budva Riviera, popular for its sandy beaches and nightlife. It's also where most travelers decide to stay when visiting Montenegro, since it's one of the cities with more options (and better prices) for accommodation.
For example, the Guest House Vila Bak rated 8.9/10 costs just $33 per night ($16.5 per person with a buddy) in June. A bed in the High Hostel – rated 8.7/10 – costs $22 that same month!
It's not as low as Southeast Asia prices of course, but Europe can be affordable!
(Choosing the right destination is one of the top 7 vital tips to travel for less in Flytrippers' free ebook with 100+ pro tricks!)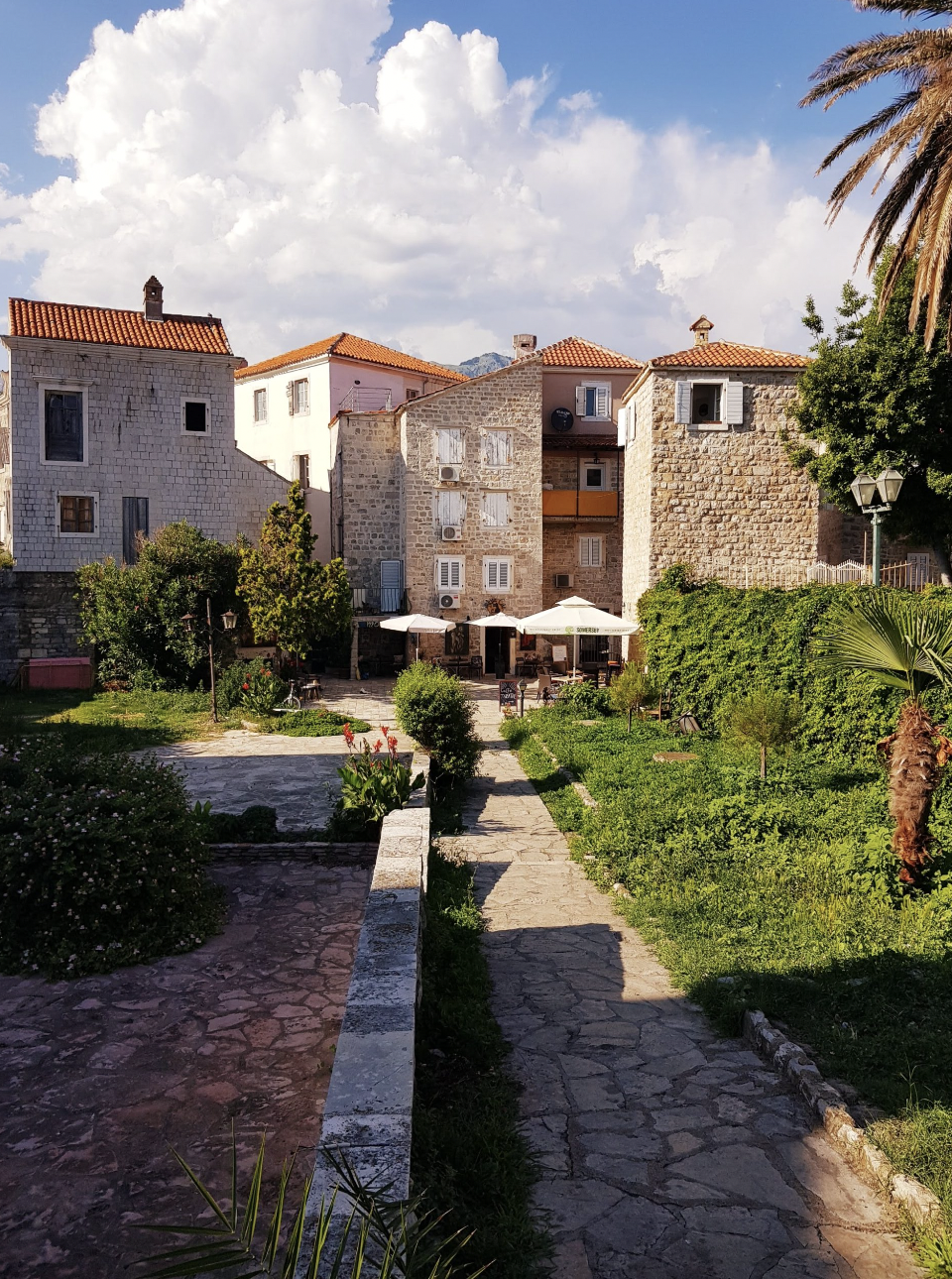 Budva's Old Town (Stari Grad) is also very impressive, home to a seaside citadel and religious sites such as the Church of Santa Maria in Punta, built in the 9th century. Near the Old Town, there are 2 beaches: the Old Town Beach, which tends to be very full at all times, and Mogren Beach.
Mogren Beach is actually split in 2 parts, for that reason a bit more spacious. On the way to it you'll also walk by the statue of the "Dancer from Budva", or Statua Ballerina, a very popular spot in the city.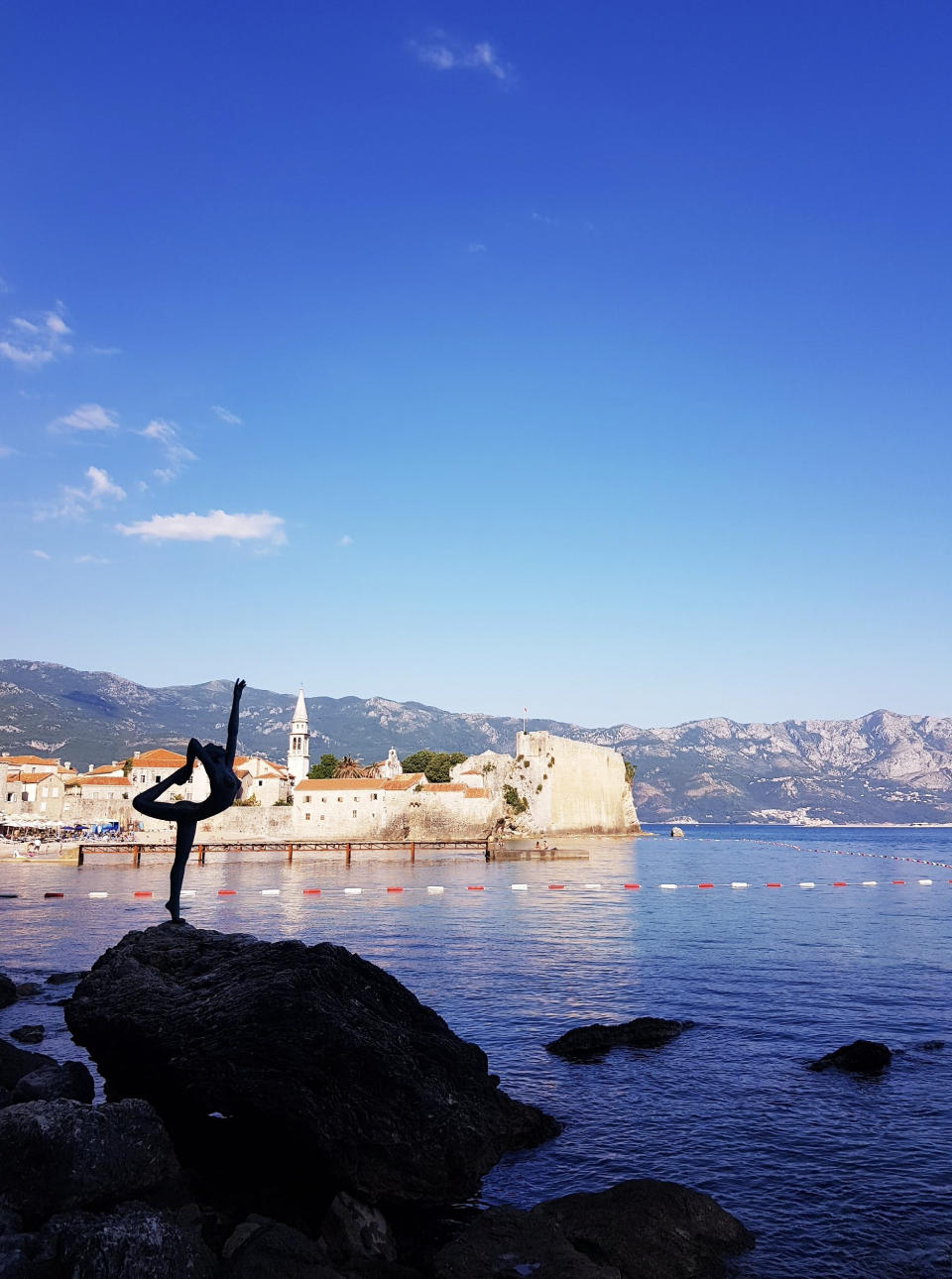 From Budva, you can also catch a cheap boat ride to Sveti Nikola island (also known as Hawaii Island), the largest sea island in Montenegro.
The remote beach there is genuinely gorgeous and way less crowded than the ones on the coast.
You can also catch a boat to one of the most known spots in Montenegro, the town of Sveti Stefan.
It's known for the luxurious Aman Sveti Stefan resort and its curious location on a seasonal island — the thin pathway to the location floods at specific seasons and turns it into an island — just off the coast of the city.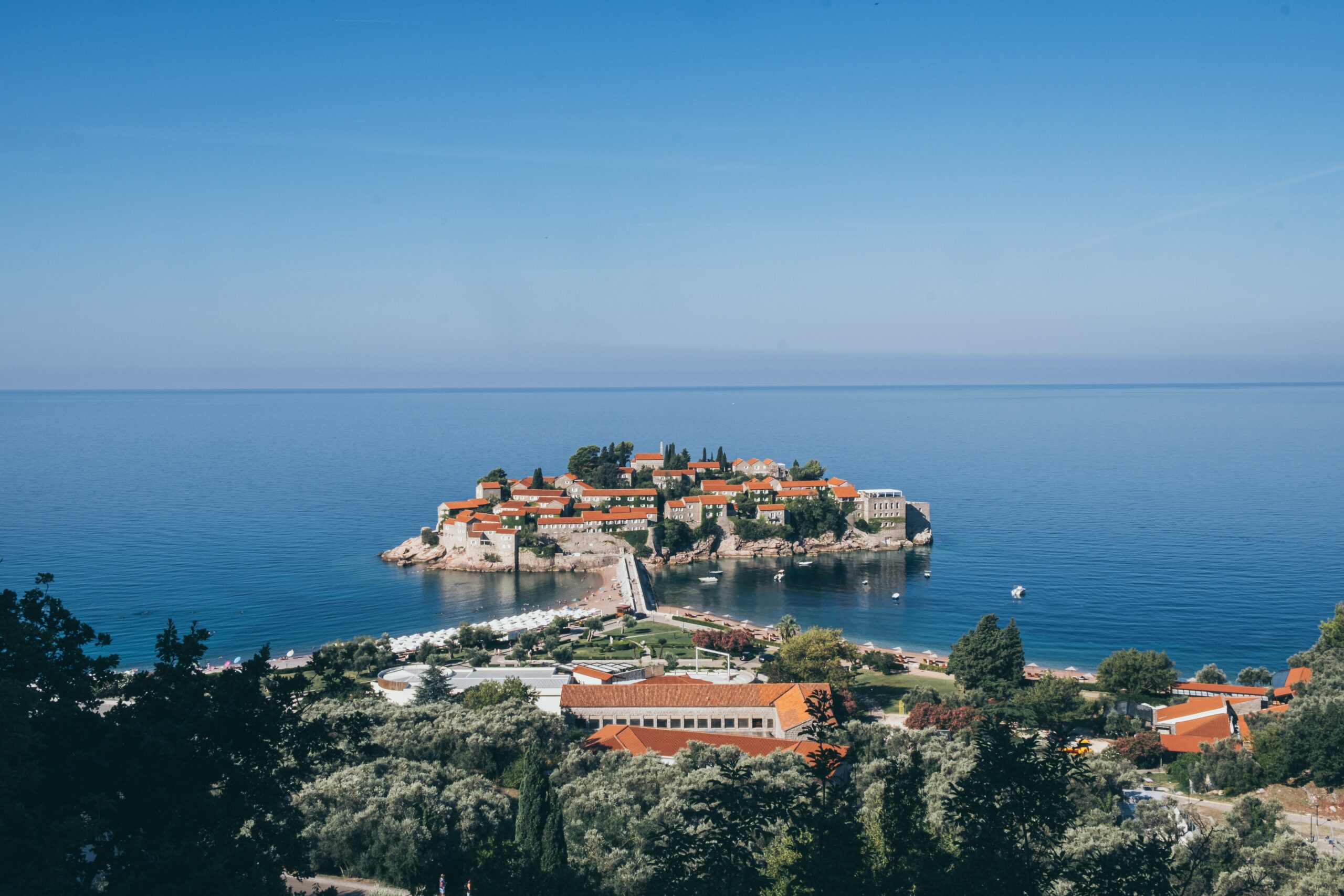 But strangely, the Aman Sveti Stefan resort is still closed since the pandemic. As is the pretty Marriott hotel in the Montengro mountains that was part of those where you can get 8 completely free nights with the current welcome bonus from the Marriott Bonvoy American Express. Apparently a conflict with the governmental tourism authorities; to be continued.
5. Herceg Novi
Herceg Novi is another coastal town in Montenegro located at the foot of Mount Orjen. The main tourist attraction there is the Forte Mare castle built in 1382, but really this one falls into the same category as Tivat, in which just walking around might be more of an attraction in itself.
Herceg Novi is also very near the Croatian border, almost right on the border. You're about an hour away from beautiful Dubrovnik, so Montenegro can easily be combined with neighboring countries if you prefer. Spending more time in Montenegro instead of much more expensive Croatia will save you a lot of money!
Finally, Herceg Novi is also the final destination for most buses and boat rides in Montenegro, and a city much more populated than the other destinations on this list — about 30,000 people live there.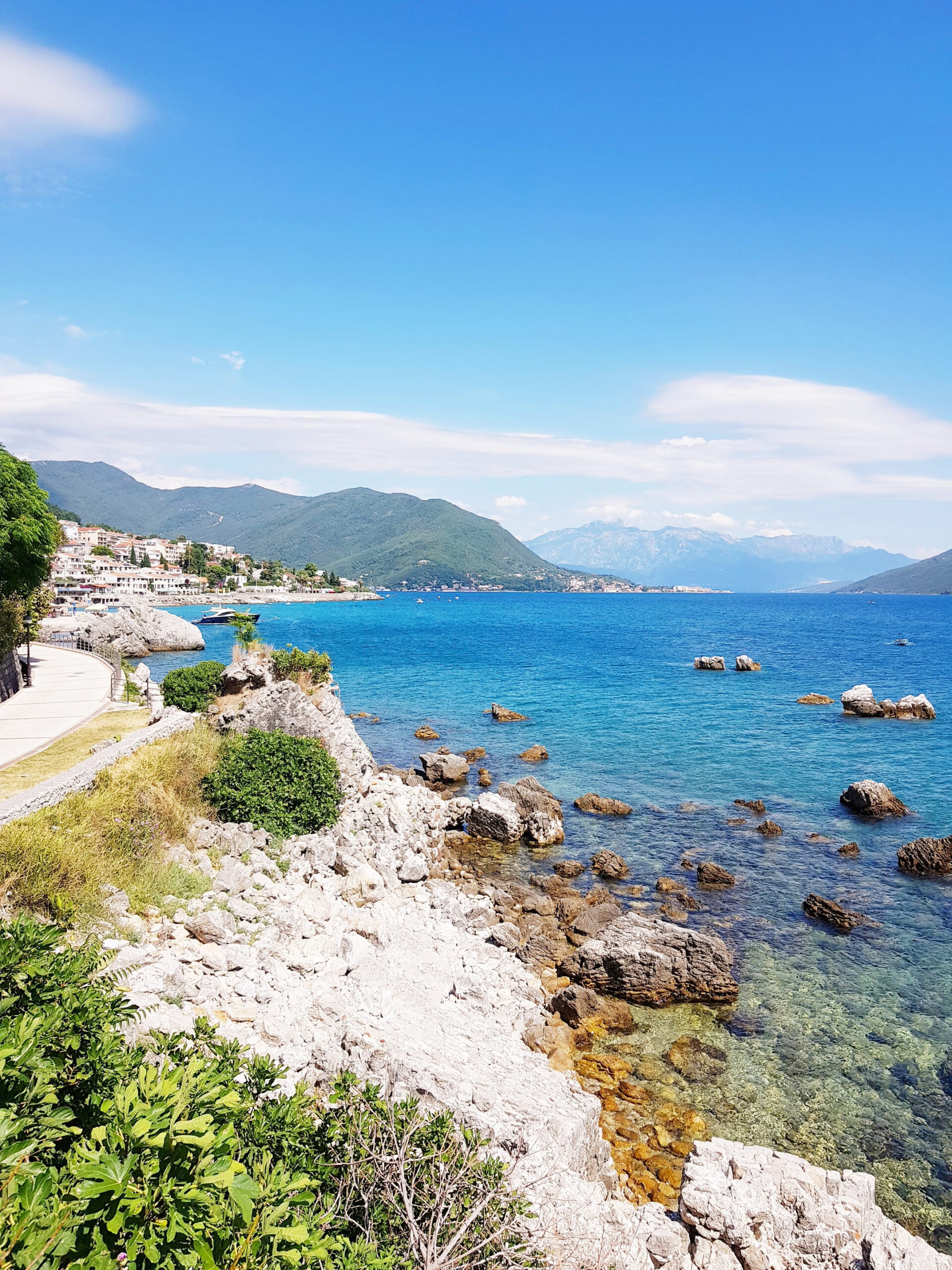 6. Skadar Lake National Park
It's actually embarrassing how long it took me to visit Skadar Lake National Park even after being so long in Montenegro. The reason for that is that this destination is located a bit far away from the most popular spots in the country, so you'd have to actually plan a couple of days to visit it.
I really couldn't recommend it more though!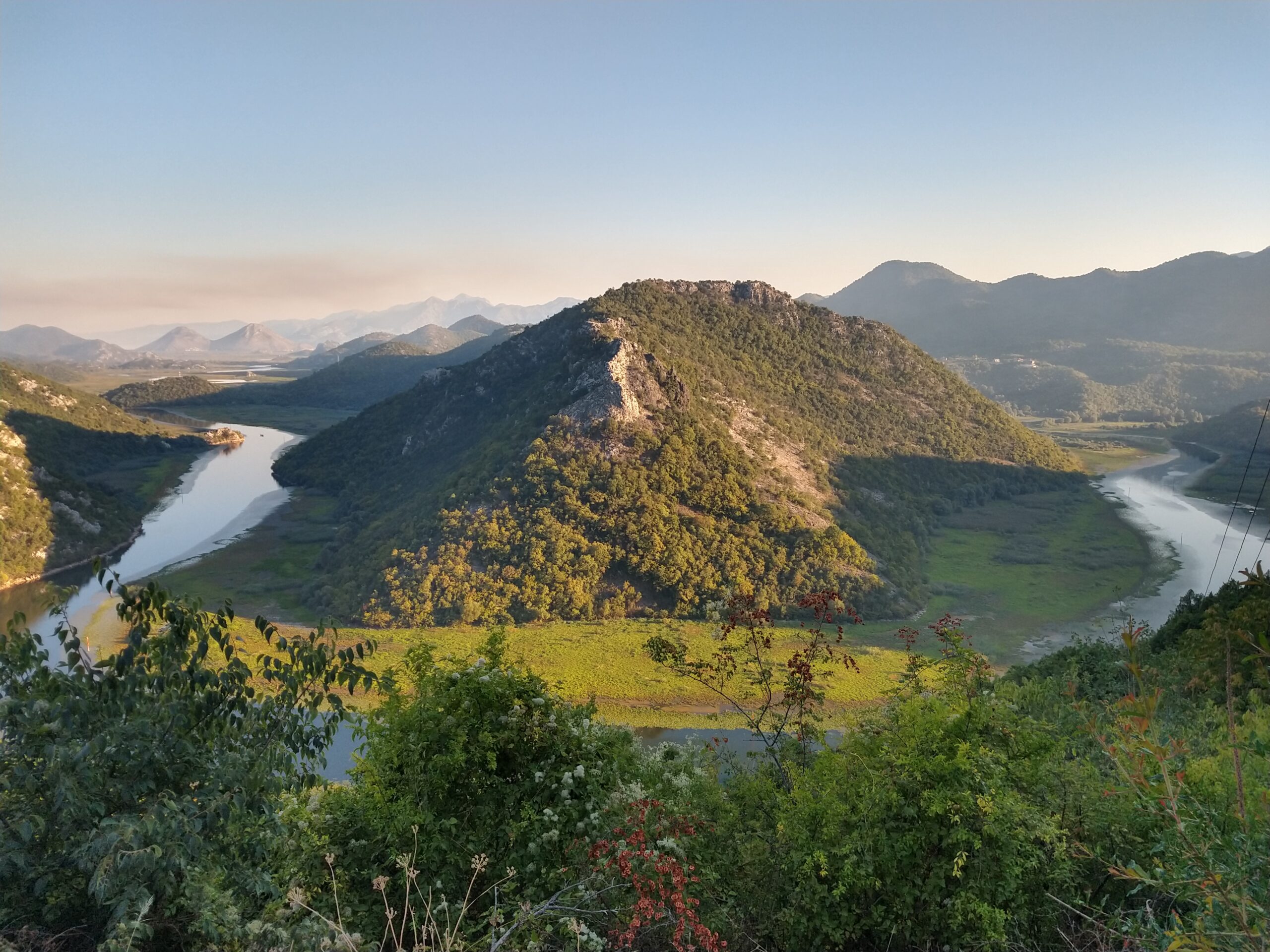 Skadar Lake is located at the border of Albania and Montenegro, and is the largest lake in the Balkans region of Europe. Its most famous view is the horseshoe bend, known as the Pavlova Strana viewpoint, but really even the other surroundings of this lake are gorgeous.
The town of Rijeka Crnojevića, located up in the mountains just a few kilometers from the Pavlova Strana viewpoint, is especially pretty.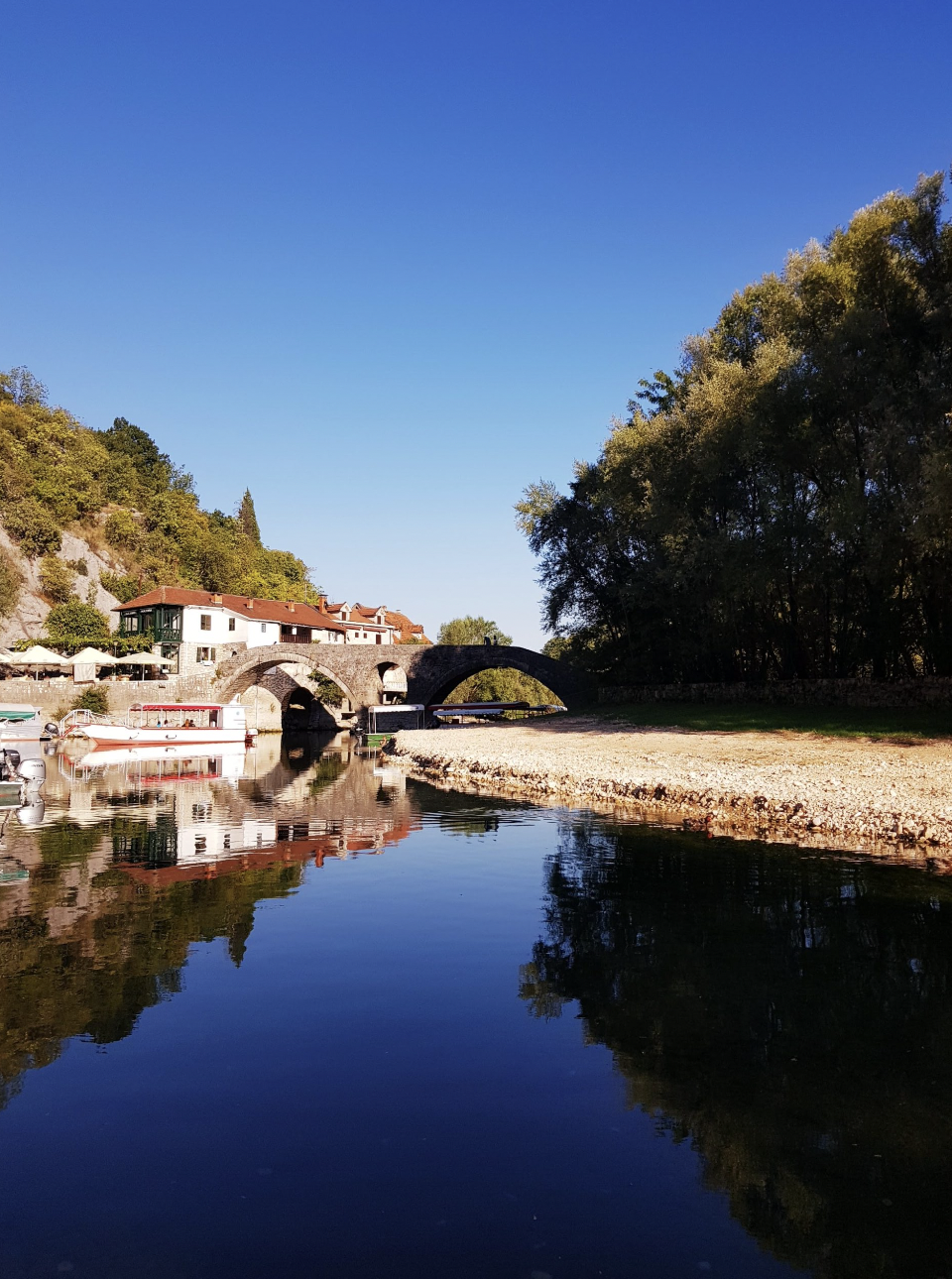 The tiny village of Virpazar is also known for its gorgeous scenery.
It's located right at the edge of the lake and serving as a sort of main gateway to Skadar Lake National Park.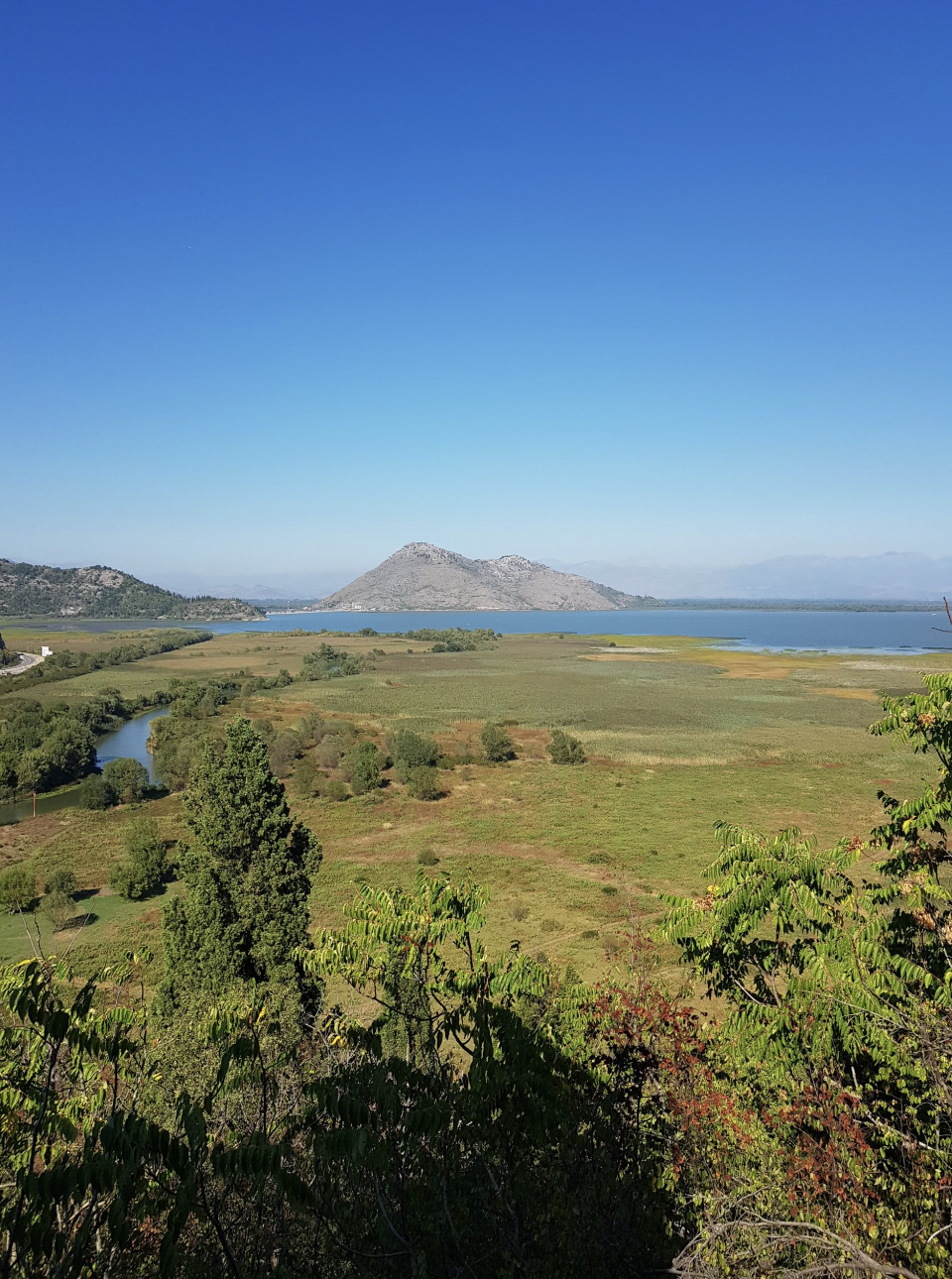 I rented a car to visit this region and thought it was really worth it — but let me warn you already that the roads are right into the thick of the mountains, so expect a lot of really tight curves.
If that's not your cup of tea to drive in, you can get an Old Town Travel local bus to most of these destinations and a lot of local guides offer tours for the Skadar Lake National Park.
7. Ulcinj
On the subject of destinations in Montenegro closer to the Albania border, Ulcinj was also a place that I took a while to visit and when I did I really wished I had more time there.
The town is one of the oldest settlements on the Adriatic coast, founded in the 5th century BC. Its Old Town (Stari Grad) is located atop a mountain overlooking the shore, which makes for a really cool view and picture.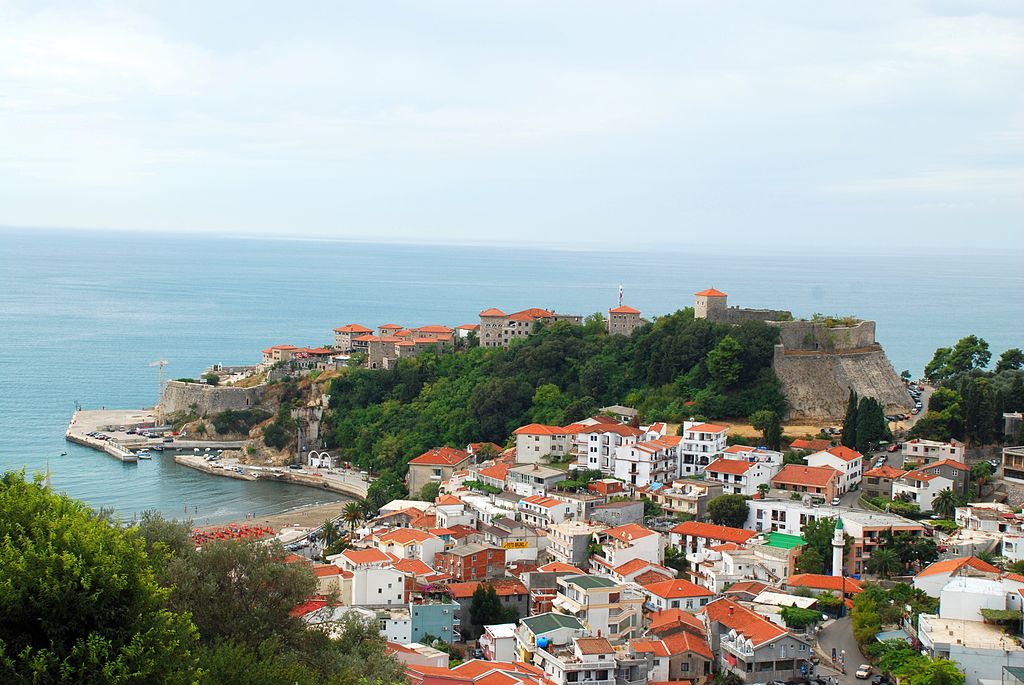 The Ada Bojana island and coast are very popular among travelers — the island is apparently a popular spot for nudism during the peak summer season.
Since I was there in unusual pandemic times, I couldn't really visit the island on its own, but the coast leading to it was already gorgeous.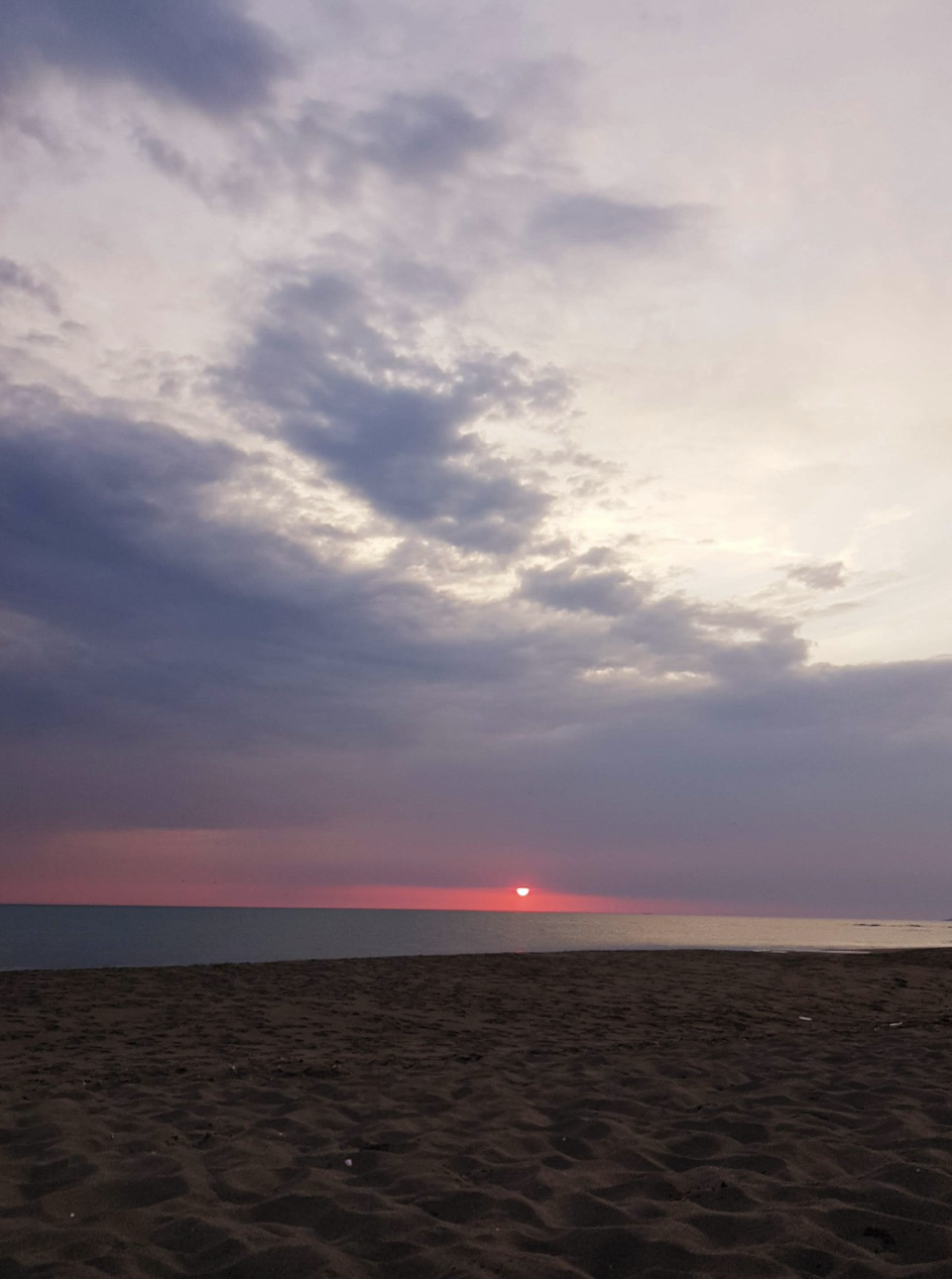 Another curious spot is the Ulcinj Salt Pond, or Ulcinj Salina, one of the largest salines in the Mediterranean that currently serves as a wildlife sanctuary — salt production was completely shut down back in 2012.
The location is currently home to 250 of the 500 kinds of birds in Europe, 70 of them protected. The most popular attraction is the pink Flamingo, attracting hundreds of bird watchers throughout the year.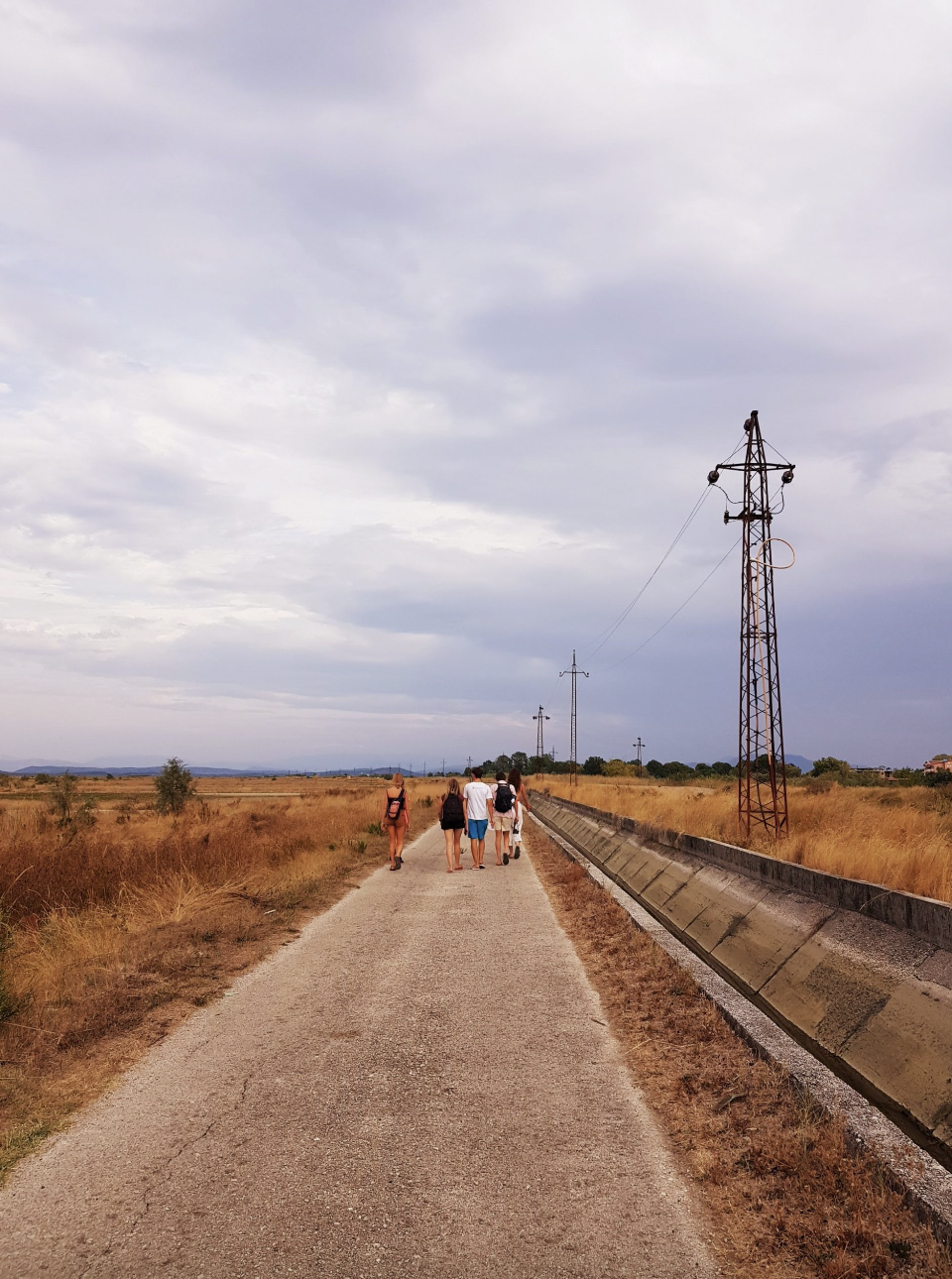 As you can probably tell, Montenegro is a very small country and for that reason it is very easy to visit a lot of spots in a very short time if you don't spend 9 months there like I did.
I do recommend renting a car for at least a few days if you wish to go off the beaten path.
But I believe it's still worth it to visit it even if your plans are only to sunbathe in paradisiac beaches and walk around charming old towns — this destination really has it all.
Want to receive more travel inspiration about destinations around the world?
Summary
Montenegro is a very diverse country despite its small size, with a rich history and gorgeous scenery. From charming old towns to imposing mountains and clear water beaches, there's a lot to get to know in this fascinating destination. It's a great place for a European trip that is more affordable — and just as enjoyable.
What would you like to know about the best places in Montenegro? Tell us in the comments below.
See the deals we spot: Cheap flights
Explore awesome destinations: Travel inspiration
Learn pro tricks: Travel tips
Discover free travel: Travel rewards
Featured image: Kotor Bay (photo credit: Indira R Oliveira)
Share this post to help us help more people travel more for less: