Alexa is a guest-blogger with Flytrippers. Follow her on Instagram and read her bio at the bottom of this page.
---
In May 2017 I had the opportunity to visit the diverse country of Brazil. When I booked my flight, I had no idea what to expect. If you have been considering going to Brazil, I can honestly say it was one of the most unique travel experiences I have ever had and you will not regret it.
I feel like Brazil is often overlooked as a travel destination, especially considering the beauty of this country. Unfortunately, it is not a destination that is often on sale on Flytrippers' flight deals page, but you should definitely still consider it for your next trip. From amazing beaches, lively cities and diverse ecosystems, Brazil really has it all.
READ ALSO: Our 13 Best Money-Saving Travel Tips
If you're curious to know what the country has to offer, keep reading because I'm going to be sharing some of my favourite spots and a few that I plan on visiting when I return.
Ilha Grande
A few hours' drive from Rio de Janeiro, you can catch a boat from the town of Angra dos Reis across to Ilha Grande. The last boat across leaves at around 5-6 PM, and the first boat goes out at 7:00 AM the next morning.
The beauty of the island comes with a dark past, being one of the most common slave ports in Brazil. After slavery was abolished the island was converted into a prison for Brazil's most dangerous criminals. If you're interested in history, this island is a great place to explore.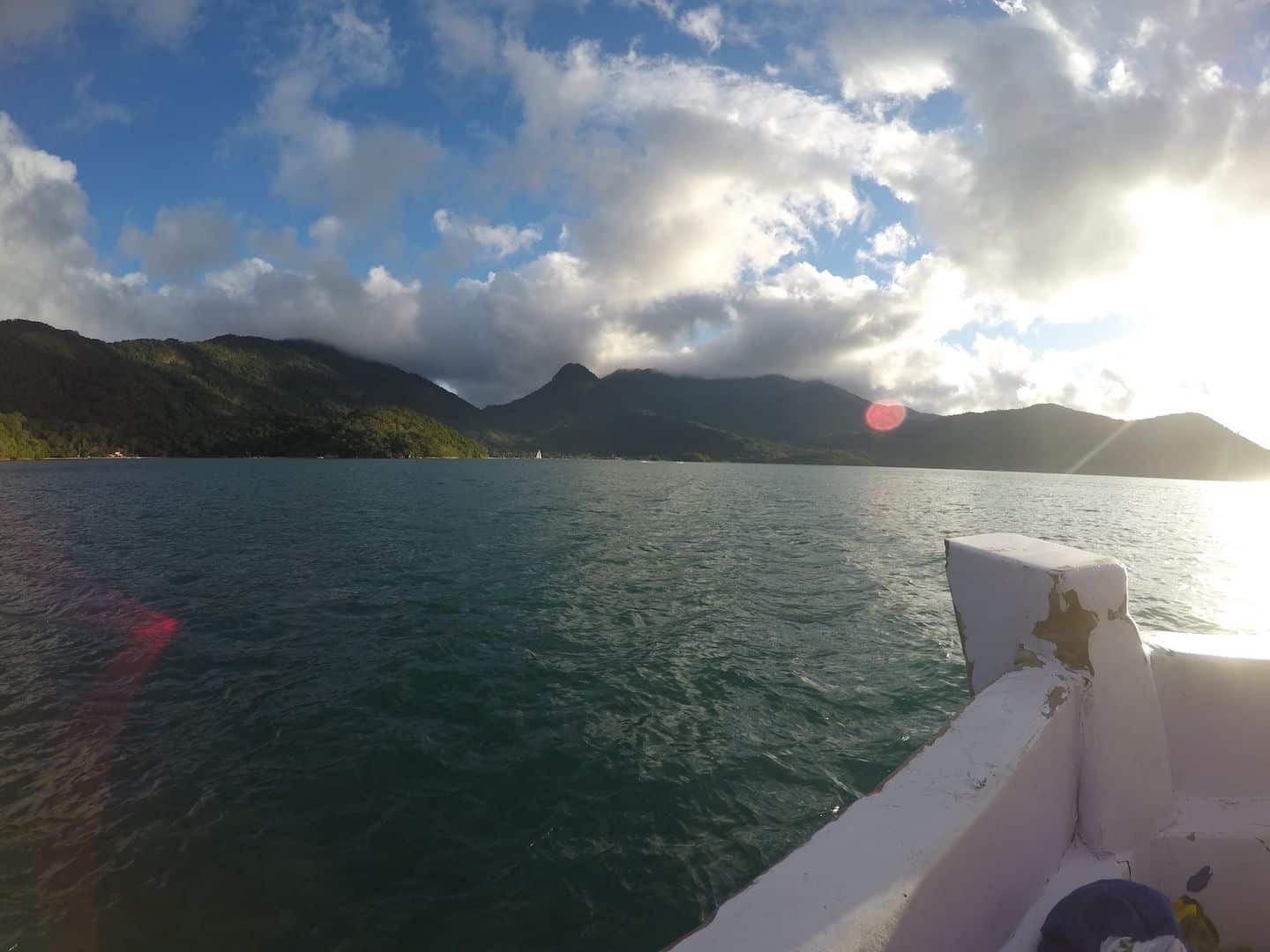 Penal Cândido Mendes
On the Southern side of the island, you can visit the very remote village where the abandoned prison still stands. I was on the island during its low season, so when we hiked from our hostel in Vila do Abraao to Instituto Penal Cândido Mendes, we saw only a handful of other people that day.
READ ALSO: Which Summer Weeks to Choose For Your Vacation if You Want to Travel For Less
The prison has since been converted into a museum, however when I was there it was closed due to government related issues.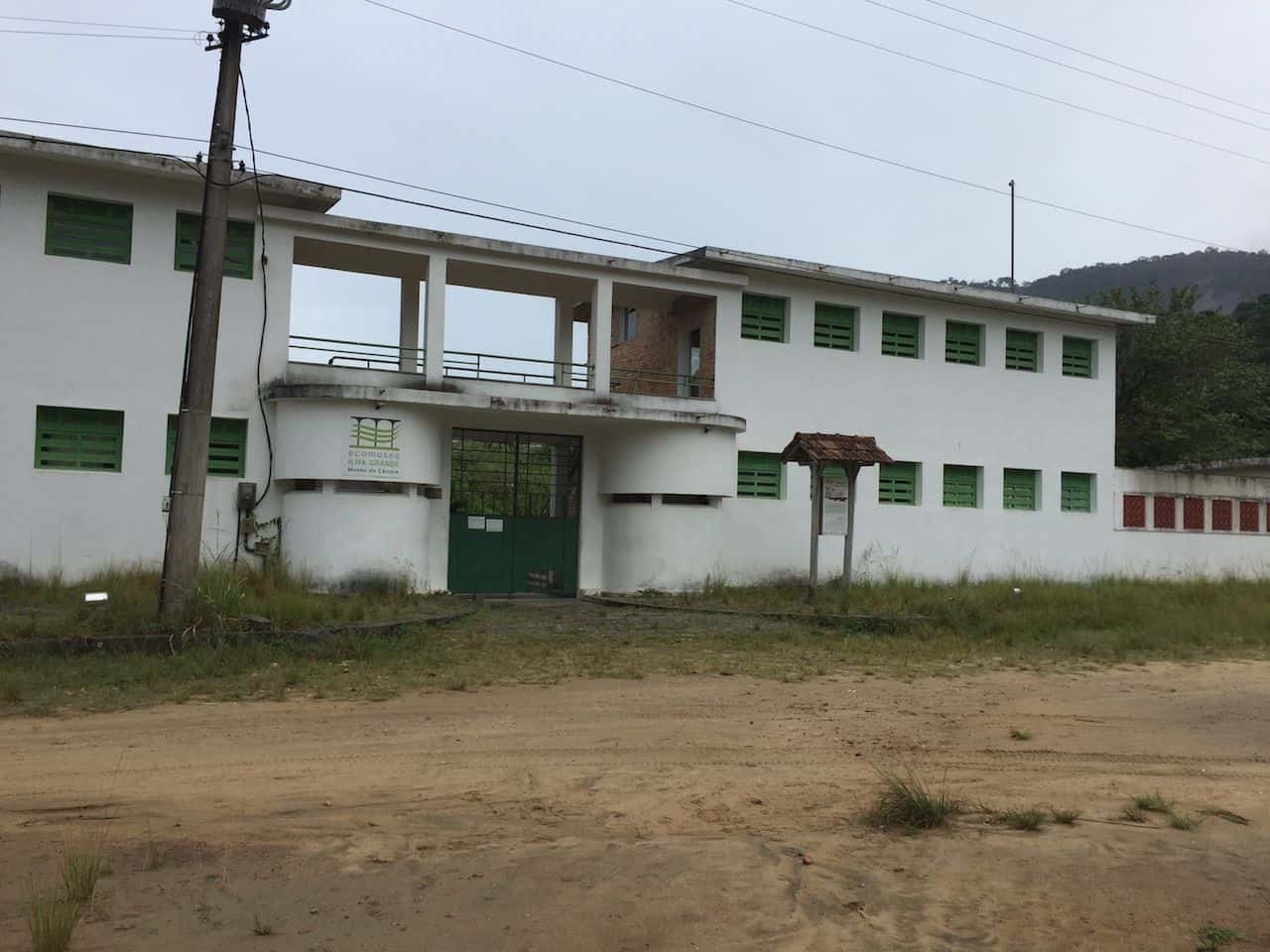 Praia do Caxadaço
On the same day that we hiked to visit Penal Cândido Mendes, we decided to hike to another beach called Caxadaço, which is one of the most difficult beaches to access by trail or boat. It took us approximately 2 hours to hike through the rough trail to the beach.
Caxadaço is a very beautiful and relatively untouched beach, if you are heading to Ilha Grande, I highly recommend it. It's really such an interesting place with deep green-blue water surrounded by massive boulders. If you're there during the low season, you'll most likely have the beach to yourself. Definitely well worth the treacherous hike.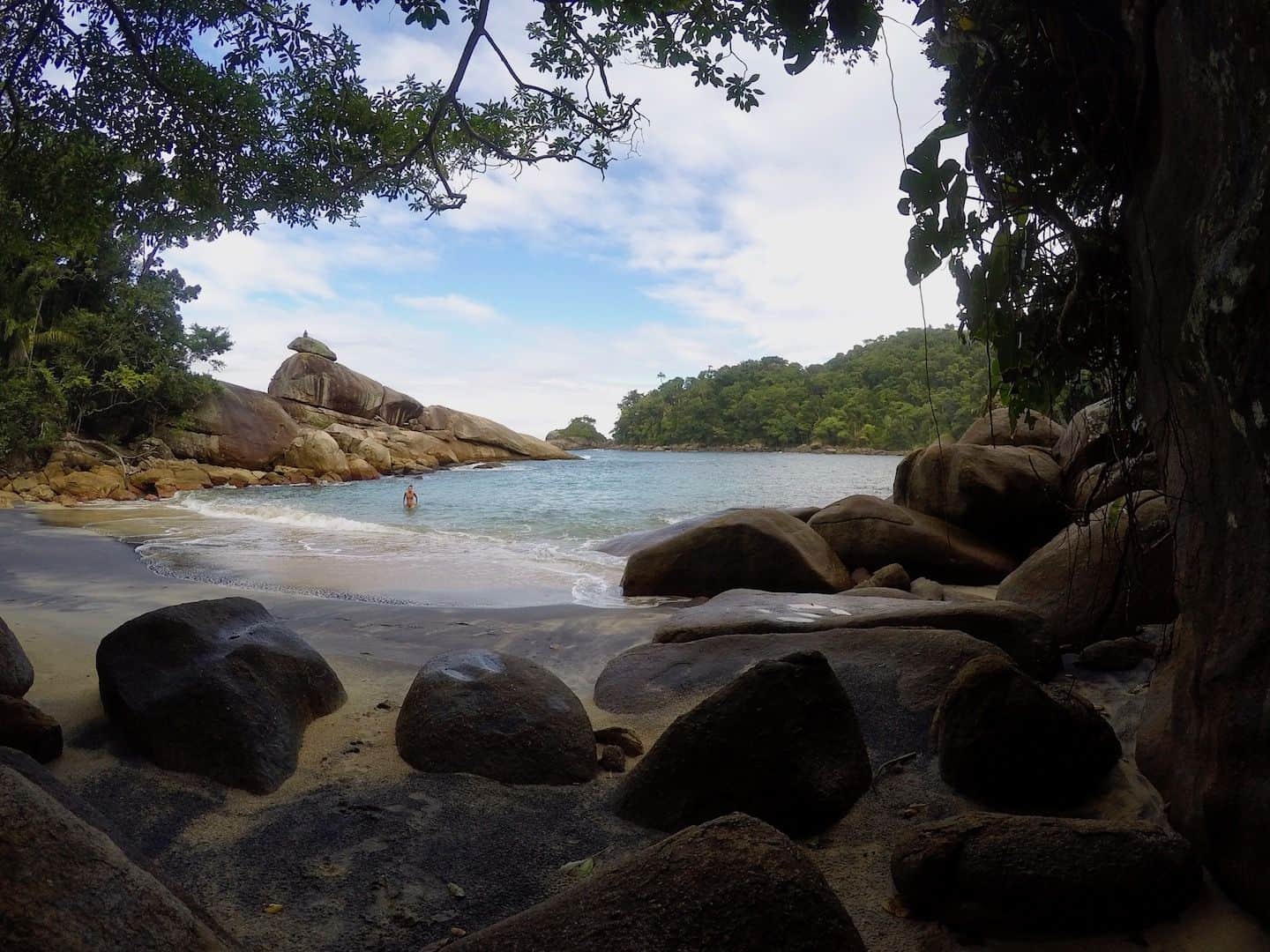 TIP: Wear running shoes if you're going to attempt this hike because the path is pretty rough.
Lagoa Azul and Lagoa Verde
On the last full day of our stay in Ilha Grande, we signed up for a boat tour. We visited the beautiful Lagoa Azul and Lagoa Verde (Blue Lagoon and Green Lagoon).
These lagoons have beautiful clear, with plenty of fish, ideal for snorkeling and swimming. The lagoons are surrounded by some smaller islands and is definitely something that should not be missed.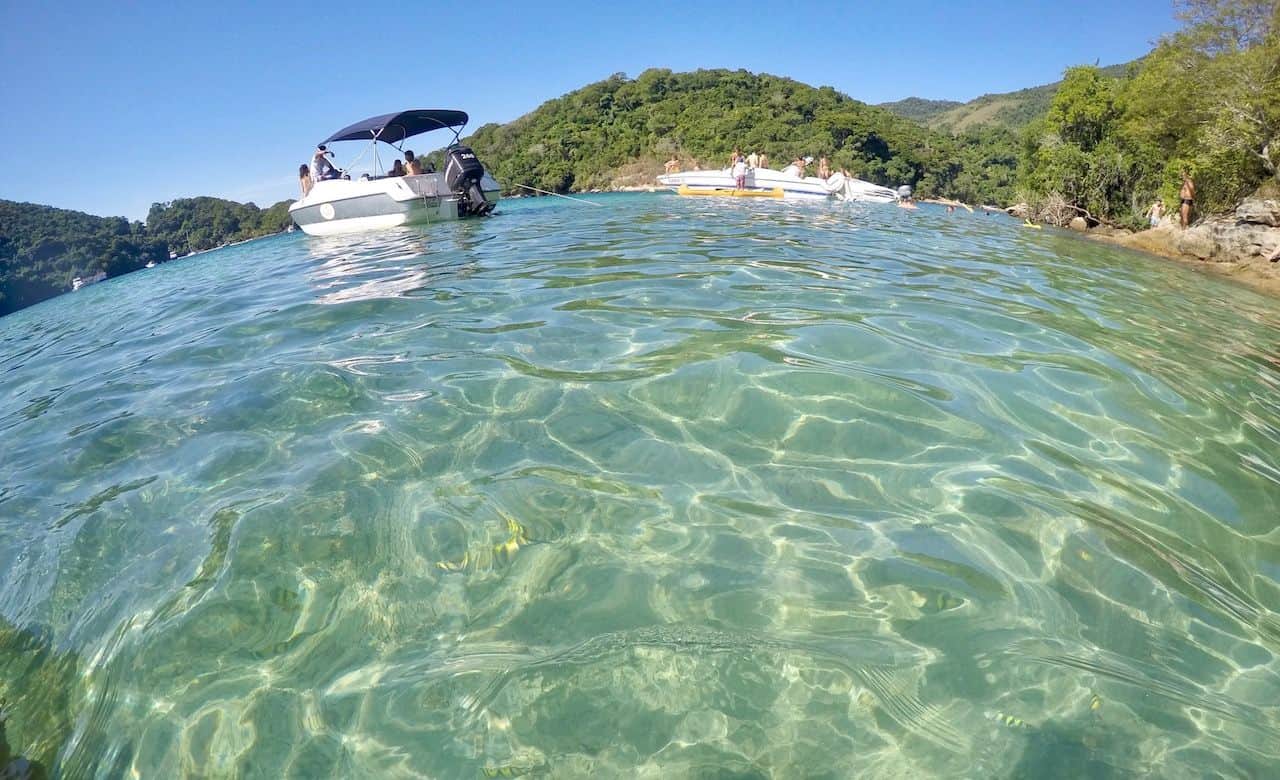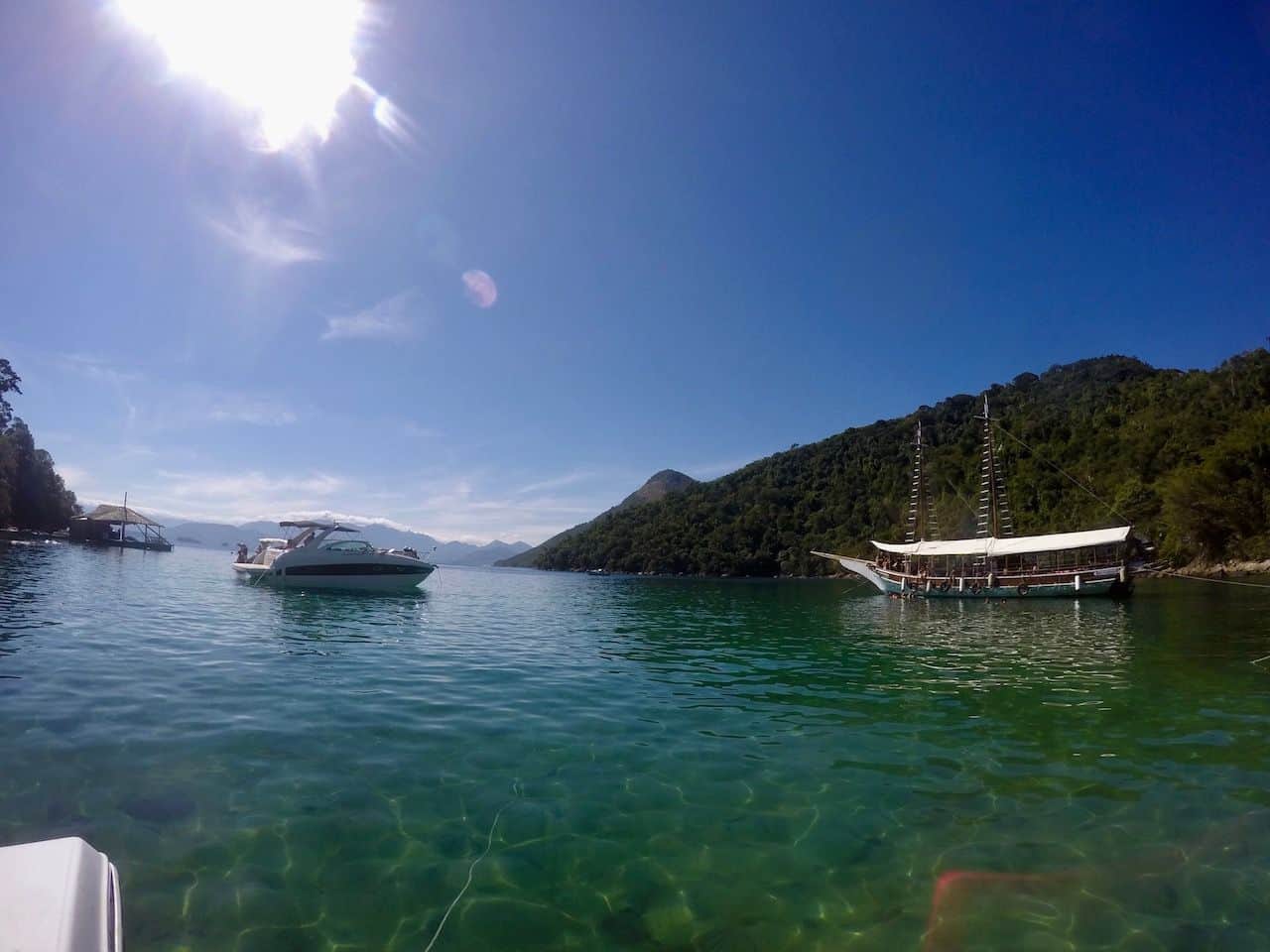 Chapada Diamantina, State of Bahia
Chapada Diamantina is a National Park located in the North of Brazil in the State of Bahia. There is a night bus from Salvador's bus station, which leaves around midnight and takes 5-6 hours to get to the humble village of Lençois.
READ ALSO: A Summer Roadtrip in Arizona
Chapada Diamantina is such an amazing destination in Brazil, especially for those who like the outdoors. There's endless waterfalls, caves, rivers and wildlife. This was my favourite part of my Brazil trip because of the overwhelming beauty.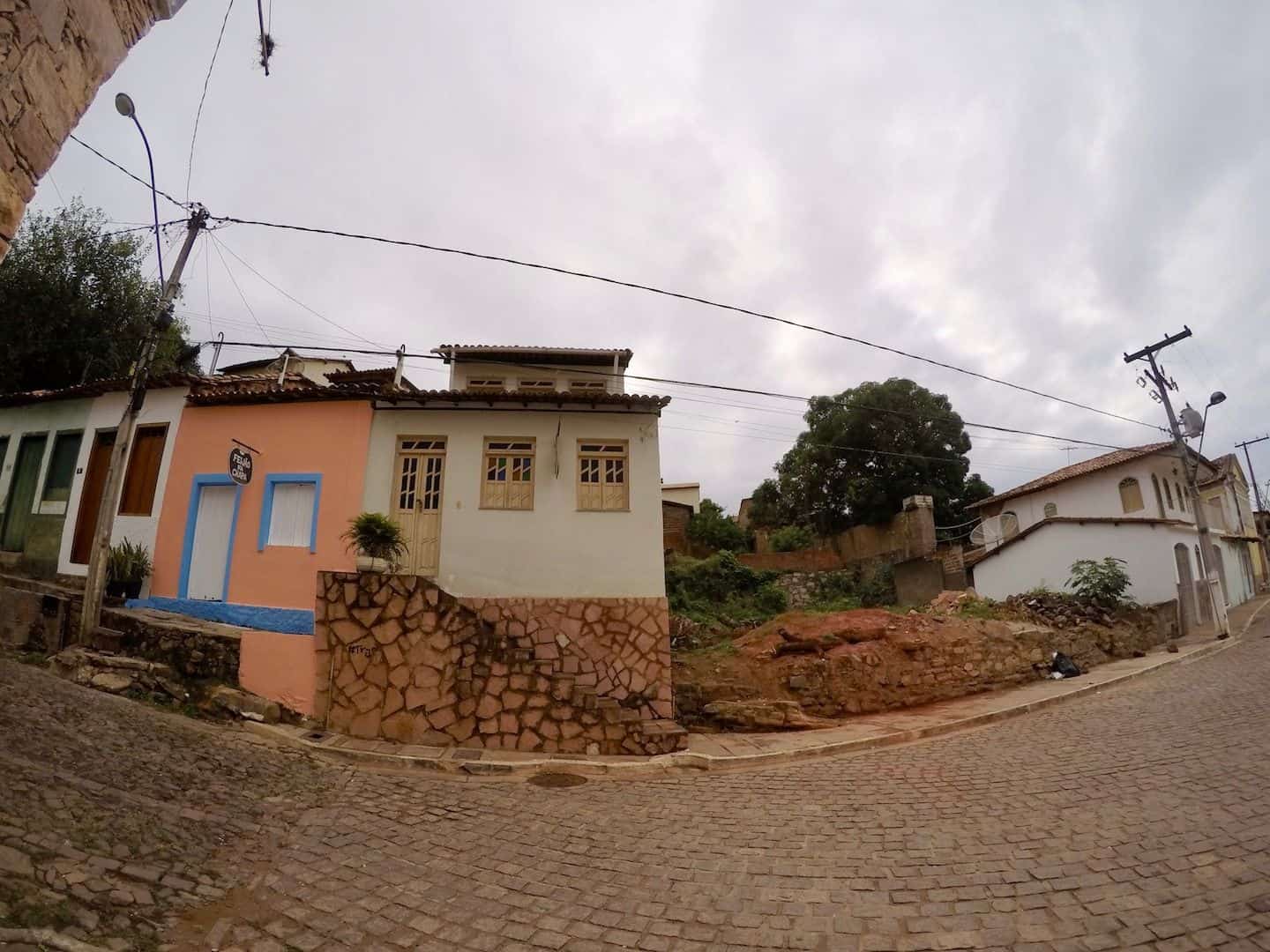 TIP: If you take the night bus, make sure you know exactly where your hostel is. While the village is small, there's a lot of side streets and dead ends to get lost in. Also, make sure your hostel owner knows what time you are arriving and agrees to being able to let you in at that time.
Pantanal dos Marimbus
While I didn't have the chance to explore the amazon while in Brazil, I consider this the next best thing. We signed up for a river canoeing tour with Zen Tours. The river is about an hour's drive from the village of Lencois. From there you get into canoes and paddle for 2 hours to the hiking trail. The river had the most incredible scenery of vibrant green lily pads, dark water and a view of the mountains.
Try not to tip your boat because the waters are home to some monstrous anacondas (our guide told us he has seen some as long as 18 feet) and the occasional alligator. We got off our canoes, waded through the river and onto the hiking trail, where we walked about an hour to these amazing natural pools created from smooth pink rock.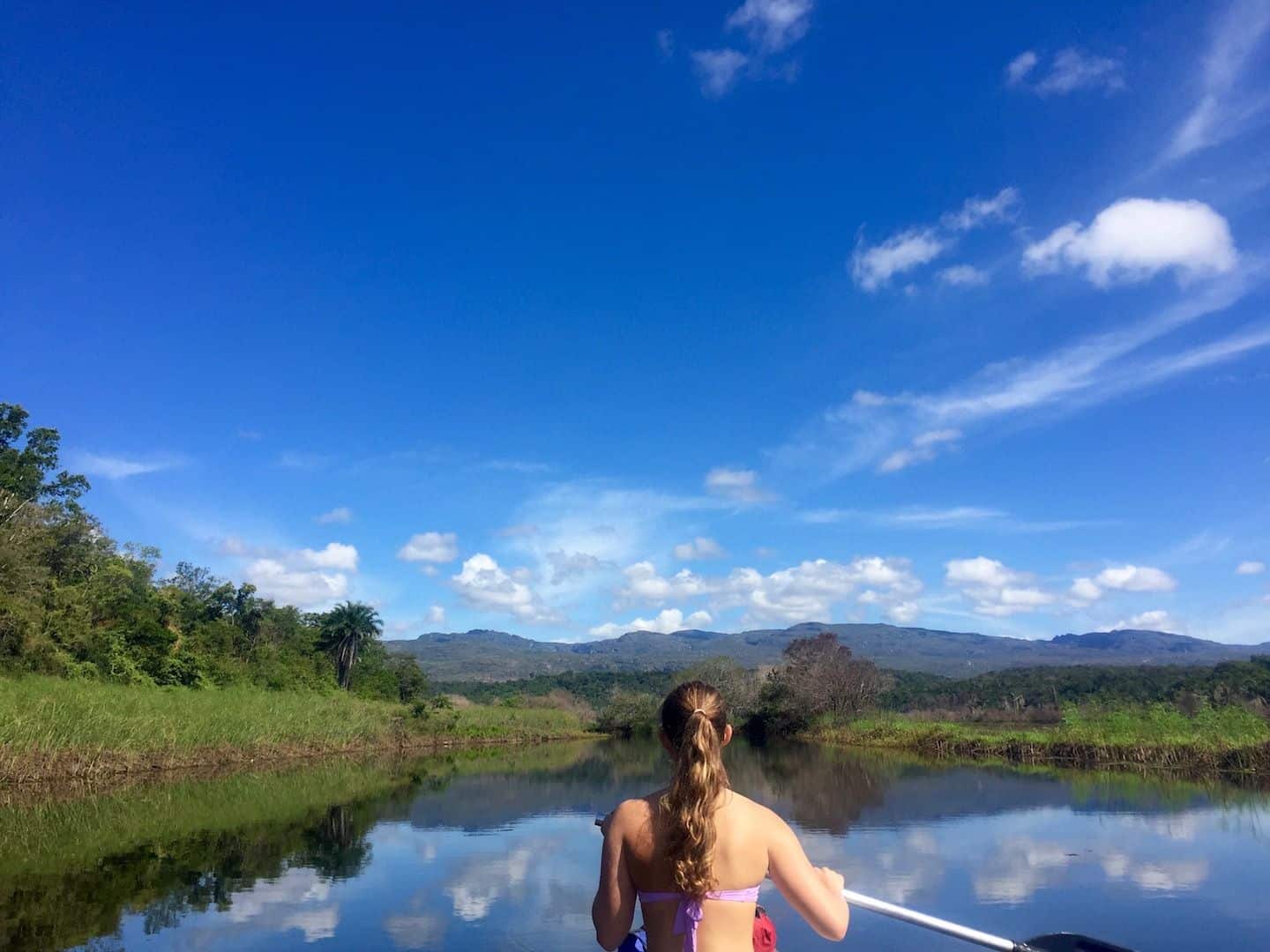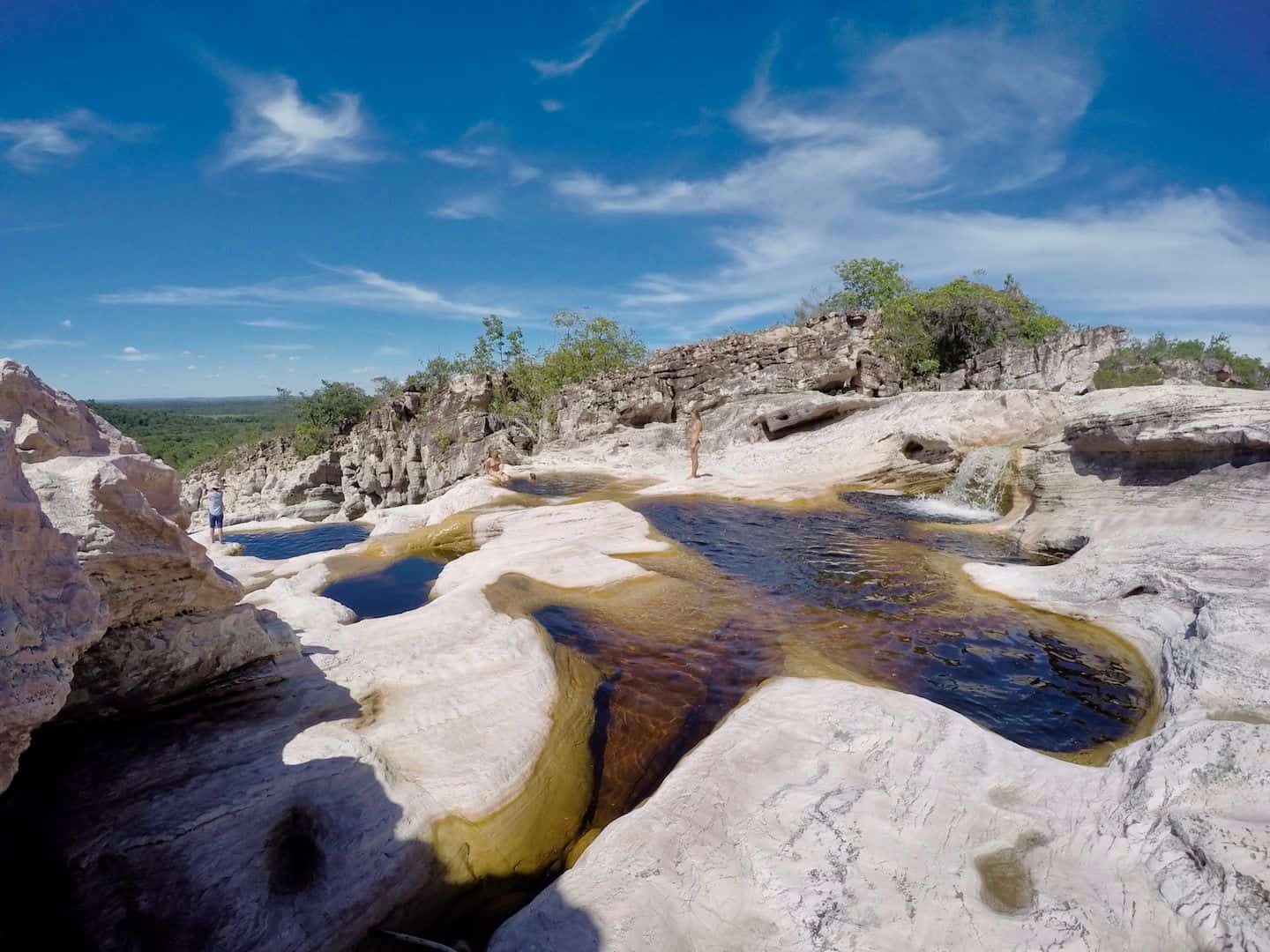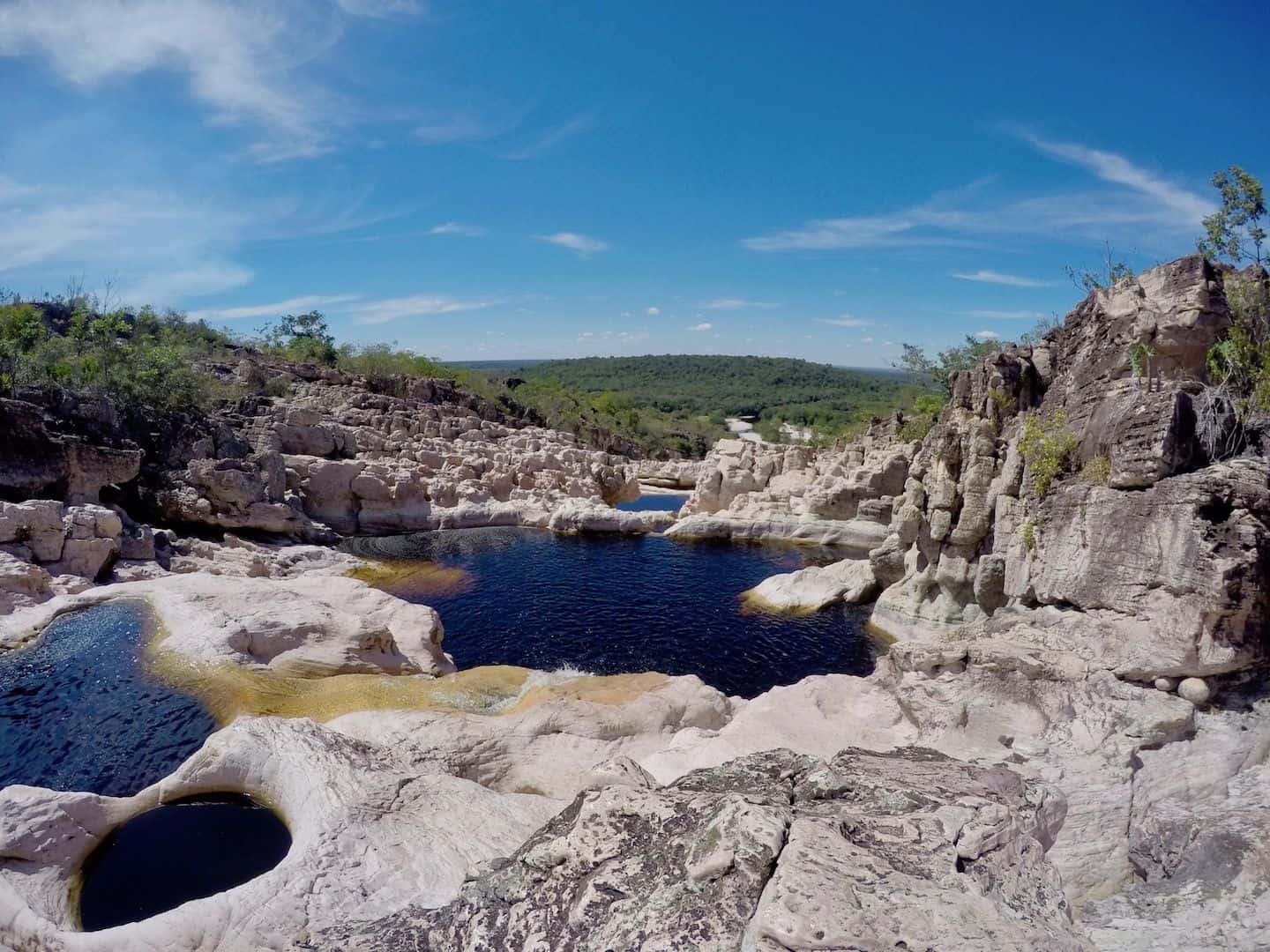 TIP: It is highly recommended that you go on excursions with a reputable tour company, never attempt to venture out too far alone because the park is huge and it's extremely easy to get lost.
My friends and I really liked our experience with Zen Tours because our guides were very friendly and resourceful. For safety reasons, don't go with any of the locals that you meet on the street who claim they are tour guides.
Poco Do Diabo
While there are so many different waterfalls within Chapada Diamantina, I highly recommend Poco Do Diabo. Just a short drive from the village of Lençois, Poco Do Diabo, or Devil's Pool, is a deep waterfall in the middle of pretty much a desert.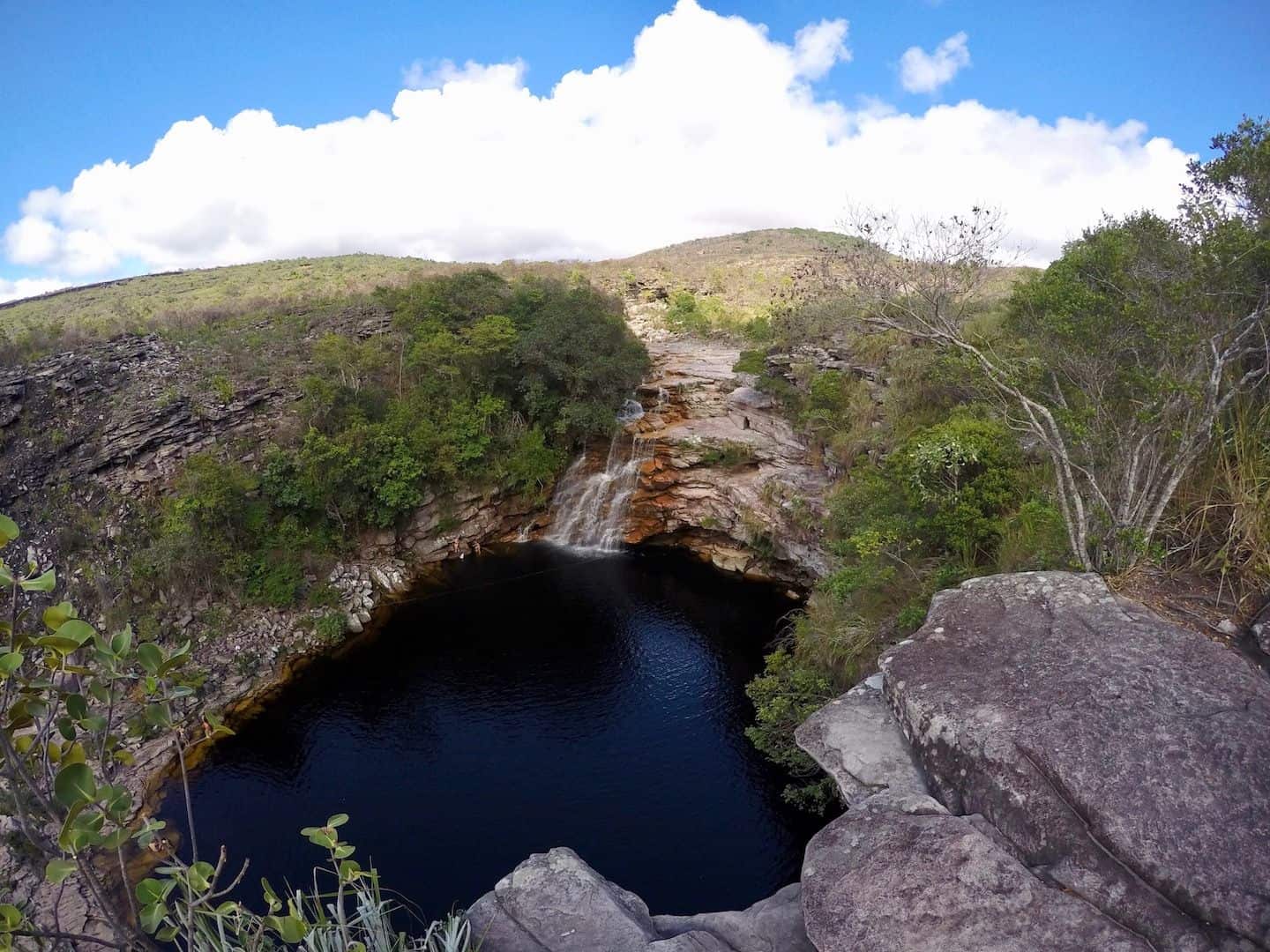 The dark, mineral-rich water gives off the appearance of an eerily deep pool. From the top, the waterfall looks amazing and you can definitely tell why they named it "Devil's Pool". While the water may be daunting, it is definitely worth the swim.
READ ALSO: A New Island Just Randomly Appeared in The US
The next two places I'm going to mention, I didn't personally visit, but I do plan on visiting whenever I return to Brazil.
Jalapão State Park, State of Tocantins
Jalapão is located just West of the State of Bahia, in the State of Tocantins. This place looks absolutely unreal. Slightly more lush than Chapada Diamantina National Park, this mountainous park is home to small blue pools with crystal clear water and white sand. It definitely seems like your own personal oasis.
Lençois Maranhenses National Park, State of Maranhao
Yet another unique Brazilian gem that I didn't know about until my friend visited. When I saw the photos of where she spent her weekend, I couldn't believe my eyes and I was instantly drawn to this unique park. Miles and miles of huge white sand dunes filled with clear blue water. Home to turtles, which somehow survive in such a simple ecosystem.
The lagoons get filled up from rain water, and apparently can empty out if there is a long enough dry spell. The lagoons, when filled up are ideal for swimming. You can hire a guide to drive you out into the park in a jeep and can also drive ATV's within the park over the sand dunes. This is definitely first on my to-do list as soon as I head back to Brazil.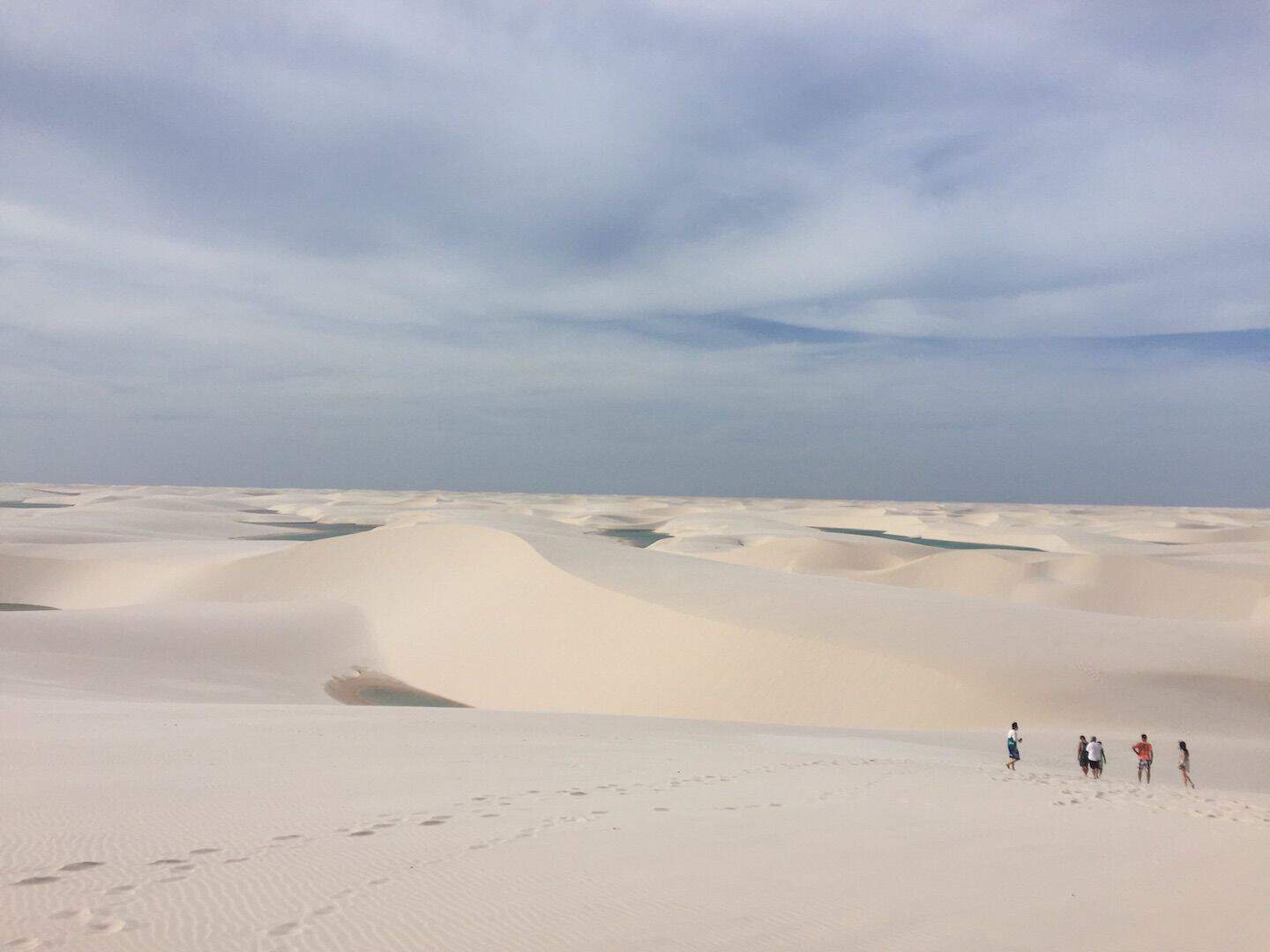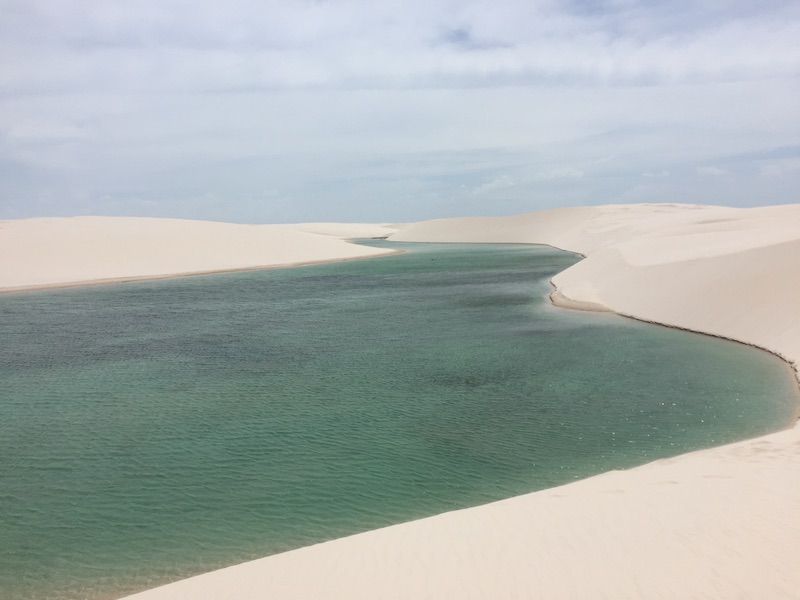 Although flight deals to Brazil are still pretty rare, it's such a unique and wonderful place, you should definitely consider going. You'll discover amazing things that are well worth it. I am definitely planning on going back myself! Have you ever been to Brazil? Tell us in the comment below!
Help us spread the word about our flight deals and travel tips by sharing this article and most importantly bookmark Flytrippers so we can help you navigate the world of low-cost travel!
Advertiser Disclosure: Flytrippers receives a commission on links featured in this blog post. We appreciate if you use them, especially given it never costs you anything more to do so, and we thank you for supporting the site and making it possible for us to keep finding the best travel deals and content for you. In the interest of transparency, know that we will NEVER recommend a product or service we do not believe in or that we do not use ourselves, as our reputation and credibility is worth far more than any commission. This principle is an essential and non-negotiable part of all our partnerships: we will never give any third party any control whatsoever on our content. For more information on our advertiser disclosure, click here.
Published on August 3, 2017 and updated on August 19th, 2018
Share this post to help us help more people travel more for less: