At Flytrippers we are always searching for new ways to save money to travel more with less. We want you to travel more often so we are sharing with you our best money saving travel tips. Some of the tips are for planning your trip, and others are about how to save money on the road. This way, you can get the most out of your next trip! There is no reason to pay more than you need to on travel!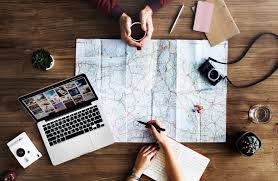 Before you go…
Watch for deals: you don't have to pay full price for a plane ticket! If you follow our flight deals page you know that we always find the best deals for you and that it is possible to fly to Europe for as little as $300! When you book your next flight, try to search for airports other than your final destination. This way, the airplane ticket could be way cheaper! You can then take a train, a bus or even a domestic flight with a local ULCC to your desired destination. To make it easier, subscribe to email alerts for flight deals like the ones we offer in our newsletter.
Be flexible: flexibility is the key! You will soon realize that you can only take advantage of special deals when you have complete flexibility. So to save as much money as possible, be flexible with your time of travel, but also with your destination! And always try to travel off-season to find better bargain! If you can't but you are flexible with your location, stay updated on deals at your local airport. In order to do this, you can for instance subscribe to our newsletter and follow us on social medias. 🙂
Where to go next?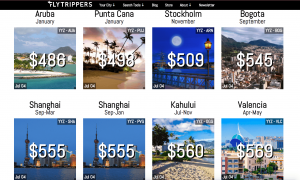 At the airport…
Bring your own food: you will definitively save money if you bring your own snacks at the airport and on board since everything is expensive in an international airport! Also, you will be sure to eat what you want. During the last few years, food options are becoming more and more limited. Now most domestic airlines companies and ULCC make you pay for the food or don't offer food at all. And if you fly with a regular airline on a longer flight you will have very limited food options. So bringing your own delicious food is a good solution for saving extra bucks. Just remember that all liquids and gels in containers larger than 100 milliliters are prohibited. Also, instead of spending money for water at the airport you can bring an empty water bottle through security and then fill it up at a drinking fountain.
Don't pay the baggage fees: start by always weighing your bag before you leave home and take out any unnecessary items. And if you are worried about excess baggage charges or you want to travel with only a carry-on, you can wear your extra items. There are some products on the market (like this "luggage jacket" with 13 pockets) that allows you to wear your additional belongings. This way, they will not count as excess baggage and you will be saving money!
Once you're there…
Sleep like a local: renting a furnished apartment can be way cheaper than a hotel. You can find great rented apartments on websites like AirBnB, Wimdu, Home Away, or 9Flats. You can also rent just a private room in someone's house for a lower price. This way you will save money on your accommodation but also on food because you will have access to a kitchen where you can cook you own meals. You will also have more privacy and space than if you stay in a hostel.
Visit the local tourism office: local tourism offices are worth the trip since they know about everything going on in town. They can advise you to free activities or tell you all the special events happening during your stay. You should definitely use this resource. Also, don't be shy to ask hotel/hostel staff for information. As locals, they know exactly where to go for cheap meals and free activities.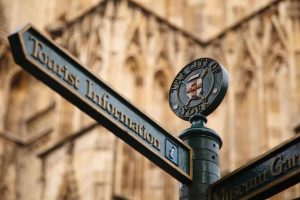 Look for free activities: many cities worldwide offer free walking tours. They will give you a good orientation and you will learn about the historic background of the city you are in. Also, many museums around the world offer free entries on certain days of the week/month/year. They also have discounts for students or young adults. Some of them even have a policy of "suggested donations" instead of a fixed price.
Get city attraction cards: If you are going to visit a lot of museums and other attractions in a short period of time, a city pass is going to save you a lot of money. Some of these cards even provide free public transportation. Wherever you are going, check if the city has one of these attraction cards and if so, buy it online in advance for extra savings.
Get an unlocked phone: by using an unlocked smartphone you will be able to use a local SIM card in every country you go to. You will then pay a fraction of what we pay here. If your phone is not already unlocked you just have to call your cell provider and ask for it. You may be able to do it for free or a small fee. If you prefer, you can purchase an unlocked smartphone like this one. This way, you can avoid a huge roaming bill!
Use apps to call and text back home: if you want to save even more money, you can download free apps to keep in touch with your loved ones back home. Skype, Viber or WhatsApp let you talk, text, or video call anyone else who uses the app. You can also call any phone number in the world for a small price. With free Wifi increasingly available everywhere, you can keep in contact for free with your friends and family during your whole trip.
For more information read also: Best Free Travel Apps
Catch public transportation: from buses to tuk-tuks, there are so many different options to get you where you want. Public transportation is a great way to save money, but it is also the best way to discover a country by being close with its people. You can also save money on accommodation by taking overnight trains or busses.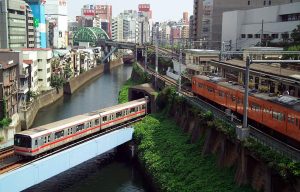 Eat like a local: to save money on food, try to avoid the tourist areas and eat where locals eat. The food will be twice as cheap and twice as good! An app like Foursquare can help you choose the right place! You can also buy your own food in a local market or grocery store and have a picnic in a park. This way, you will eat delicious traditional food and save a lot of money.
Track your travel expenses: start by determining your budget for your whole trip. Then use an app like Trail Wallet which will tell you how much you can spend on a daily basis. It will show you if you are over budget or under budget every day. It is also possible to break down your budget into categories so you can see where your biggest expenses are. In the end, it will help you to better plan your next trip.
We hope these tips will help you save money on your next trip so you can travel more! If you have other money saving travel tips, please share them with us in the comments below.
Share this post to help us help more people travel more for less: