At Flytrippers we find you the best deals for anywhere in the world. If you follow our deals page, you probably noticed that places like Bangkok or Delhi are often featured on this page. If you take advantage of a deal to one of this faraway places you will need to be prepare for a very long flight. You will need to survive a 12 to 16-hour flight (and that's without the layovers). Of course, all this time will be spent in economy class (unless you get an upgrade). So you better know ways to make this long-haul flight more comfortable! As we ourselves survived to a lot of long flights, we want to share with you our best tips to make your journey bearable! So here are our top advices to survive to a (very) long flight in economy class.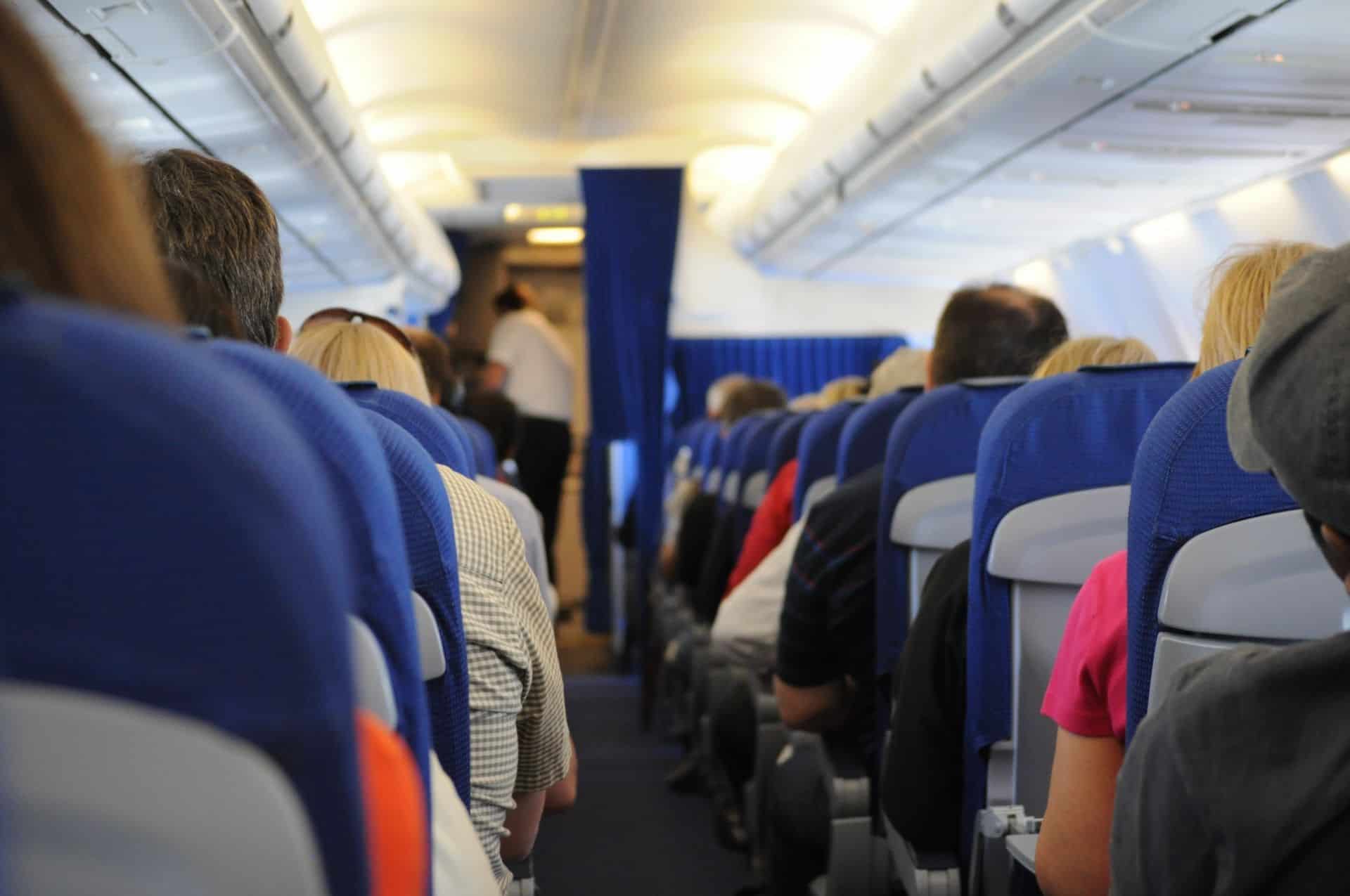 Check in early
You have a greater chance of getting a window or aisle seat if you check in before others. So always check in 24 hours in advance. Not 12 hours, 24 hours! Set an alarm if necessary. By checking in early you will make sure to get the best seat as possible. On a long flight, we suggest you to book window seats so you can rest your head on the bulkhead.
Be prepared
Long flights require more preparation than short flights. Preparation is the key to get through this flying experience. This start from the moment you book your flight. You can use the website www.seatguru.com to see your airplane seats map and read seat reviews. It also features information about in-flight amenities so you can prepare accordingly. Make a list of what you may need in the plane so you don't forget anything.
Pack extra snacks
Of course you are always provided with at least one meal in long flights but sometimes you get hungry before and after these. Nowadays airlines provide the minimum and they are not known for their good food! So bring your own snacks! Think about snacks that will keep you satiated like nuts or granola bars. You will certainly appreciate more your trip if you eat what you like.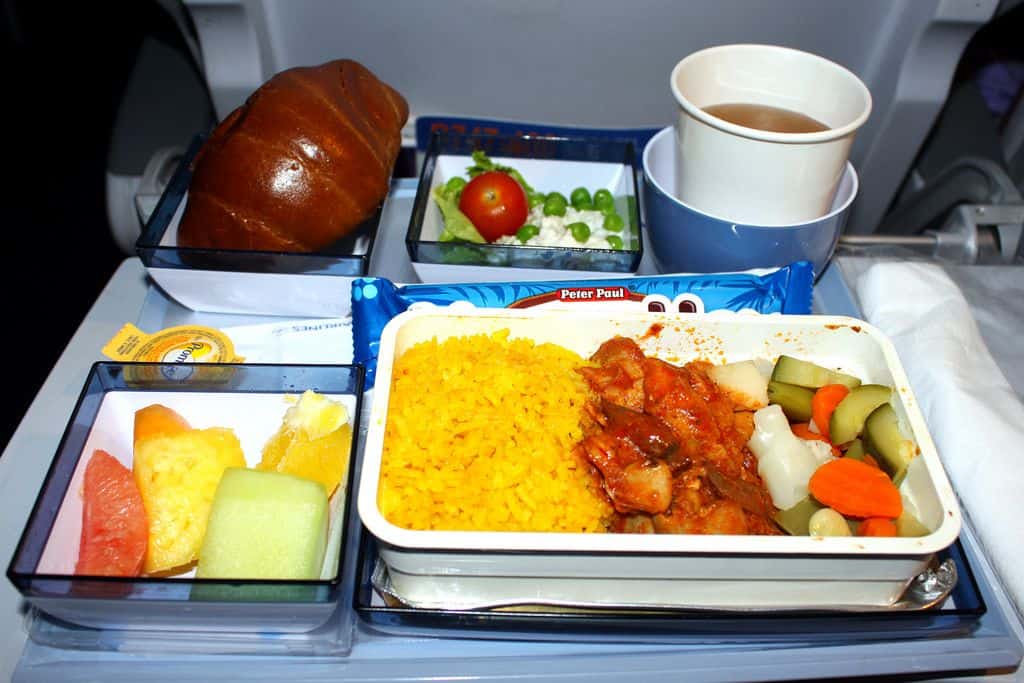 Entertain yourself
Most of the long flights come with an individual tv screen with a variety of entertainment. However, you shouldn't rely on the airline to meet your entertainment needs. So bring whatever you like to keep you entertain. You can bring a tablet and download movies or shows in advance on Netflix (yes, Netflix finally offers this option). You can also bring books or just an e-Reader like the Kindle Paperwhite. Why not bringing a notebook, a sketchpad, or whatever else you need to get creative? You could also bring playing cards or any other game, listen to music or podcasts or socialize with your seatmates.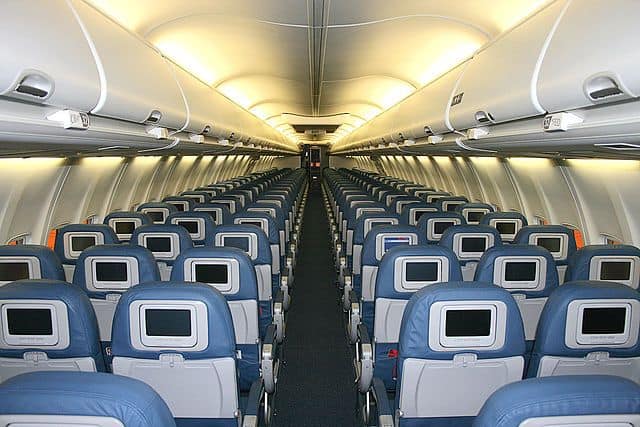 Stay healthy
During your long flight, you should take time to stretch and walk around the cabin. Also, drink as much water as possible. In order to do this, bring an empty water bottle with you through security and fill it up at the water fountains after security. You can also ask the flight attendants to fill it out for you as often as desired. Try to skip the caffeinated drinks in flight which aid in dehydration and will keep you awake (and will prevent you from following our next advice).
Sleep as much as possible
The more you can sleep the better your flight will be as it will make it shorter. This is fairly obvious, but lean back as much as possible to relieve lower back pain. If you are lucky enough there might be empty rows. Keep your eye out for one of them! Then follow the next advice to make sure you fall asleep as long as possible.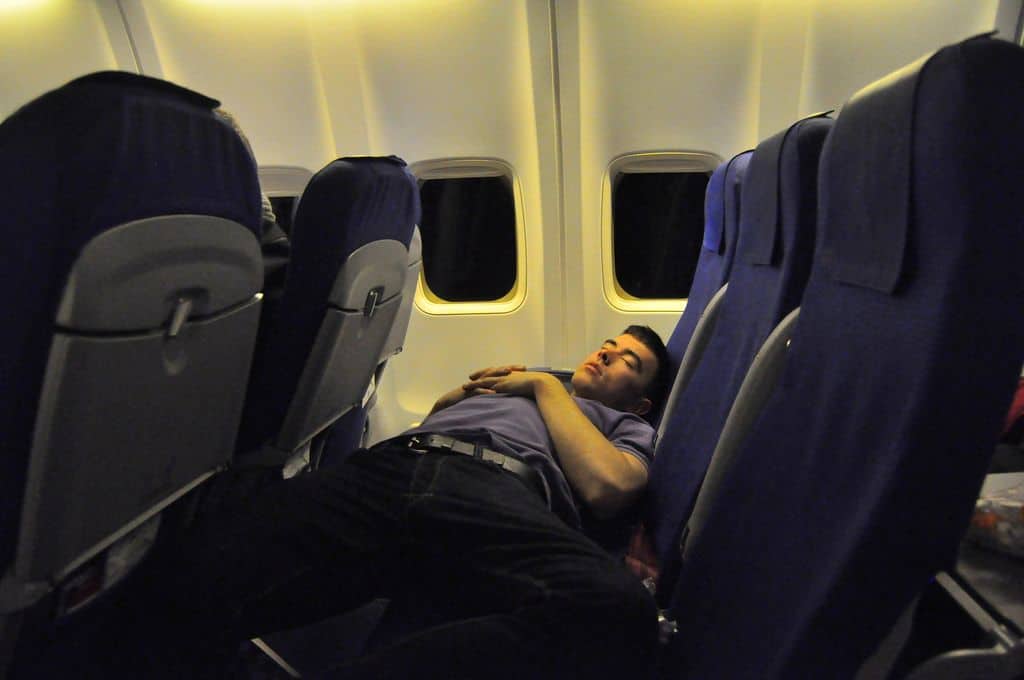 Be comfortable
Being comfortable is a big challenge when you are stuck 15 hours in an airplane. So to achieve the most comfort possible here is what we suggest you to bring:
→ Your own neck travel pillow.
→ Compression socks to help blood circulation.
→ A comfortable outfit like a hoodie and sweatpants. Remember that you're not here to impress anyone. Also, bring layers for when it gets cold.
→ Good earplugs. One of our favorite travel items is noise-cancelling headphones, since they really help to sleep in the plane.
→ An eye mask to help you sleep.
Get an upgrade for free
Last but not least, you can get an upgrade if you save miles (aka travel hacking). If you travel the same itinerary regularly, you can stick to one airline and save miles. It is called a frequent flyer program. Or you can join the loyalty program of a travel rewards credit card. It will allow you to build up privileges like boarding earlier or getting an upgrade.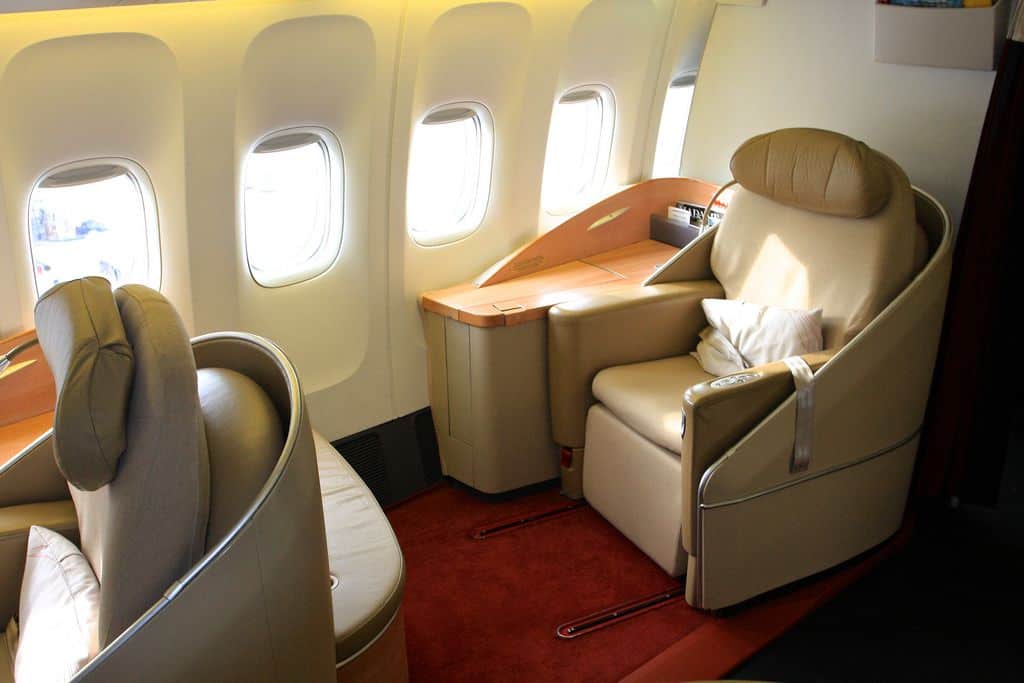 Bottom line
Long-haul flights are hard on the body or mind. Nevertheless, this should not discourage you from going to a remote destination! Hopefully these tips will help you to get through this ordeal. Good luck for your next long flight!
How long was your longest flight? What are your personal advices to survive a very long flight? Please tell us in the comments below.
Share this post to help us help more people travel more for less: