It's pretty easy to get free hotel nights as a Canadian traveler. And while Vietnam isn't the best destination to maximize the amount you can redeem, getting 11 free nights with a travel buddy (or 5 nights if you travel solo) is still a great deal. I took advantage of this myself in Vietnam in 2019!
The trick is very simple: the Marriott Bonvoy American Express Card's welcome bonus will give you 53,000 points, which is enough for 8 completely free nights in many countries (or 17 nights with a travel buddy who takes advantage of the deal too). These countries include Indonesia, Malaysia, China, India, South Africa, Spain, Mexico, Turkey, etc. (you can learn more about Marriott category 1 hotels).
But to have an even wider choice of destinations, like beautiful Vietnam, you can also choose to get fewer nights with Marriott category 2 hotels: 5 free nights (or 11 with a travel buddy).
In Vietnam, there are 2 hotel options that are quite interesting, one of which is a 5-star, full-service hotel by the sea! I loved it!
With these 11 free nights and flight deals we often spot at $950 roundtrip from Canada to Vietnam (it was lower before the pandemic; that'll come back), it makes for a really cheap trip… in a country that I really loved (and where everything else is very affordable, too).
The 2 Marriott category 2 hotels in Vietnam
One of the hotels where you can get 11 nights free is by far the most interesting as I'll show you below (it's the one I visited myself), as the other one's location is not as ideal (but it's practically brand new).
I'll give you an overview of the destinations and hotels themselves.
Let's start by listing them (with the city they're in):
Here they are on a map of the country.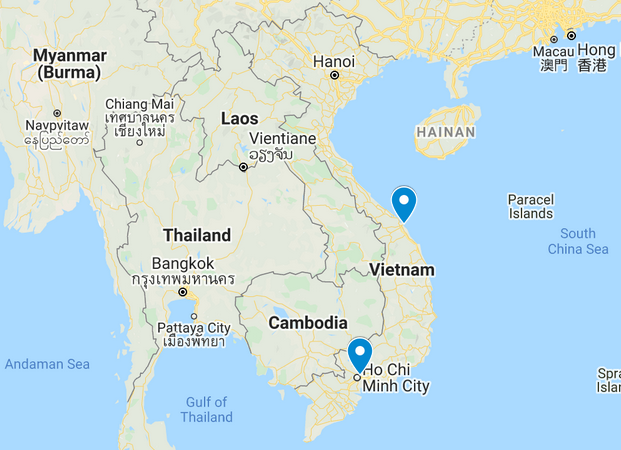 I spent a few weeks in Vietnam during my time in Southeast Asia as a digital nomad and I really liked this country. If you choose it as your destination, you might want to stop by this first hotel. If you combine Vietnam with a trip to Thailand, you could also stay at 1 of 2 Marriott category 2 hotels in Thailand.
Note that there are also 3 Marriott category 3 hotels in Vietnam, where you can get 7 free nights (with a travel buddy) instead of 11, with the same welcome bonus. Finally, there are also 6 Marriott category 4 and 5 hotels in Vietnam where you can use the Marriott annual free night certificate offered with the Marriott Bonvoy Amex Card, and they're very luxurious. I list them at the end of this article.
Four Points by Sheraton Danang (Da Nang, Vietnam)
The Four Points by Sheraton Da Nang is a 5-star hotel conveniently located in the beautiful coastal city of Da Nang, in central Vietnam.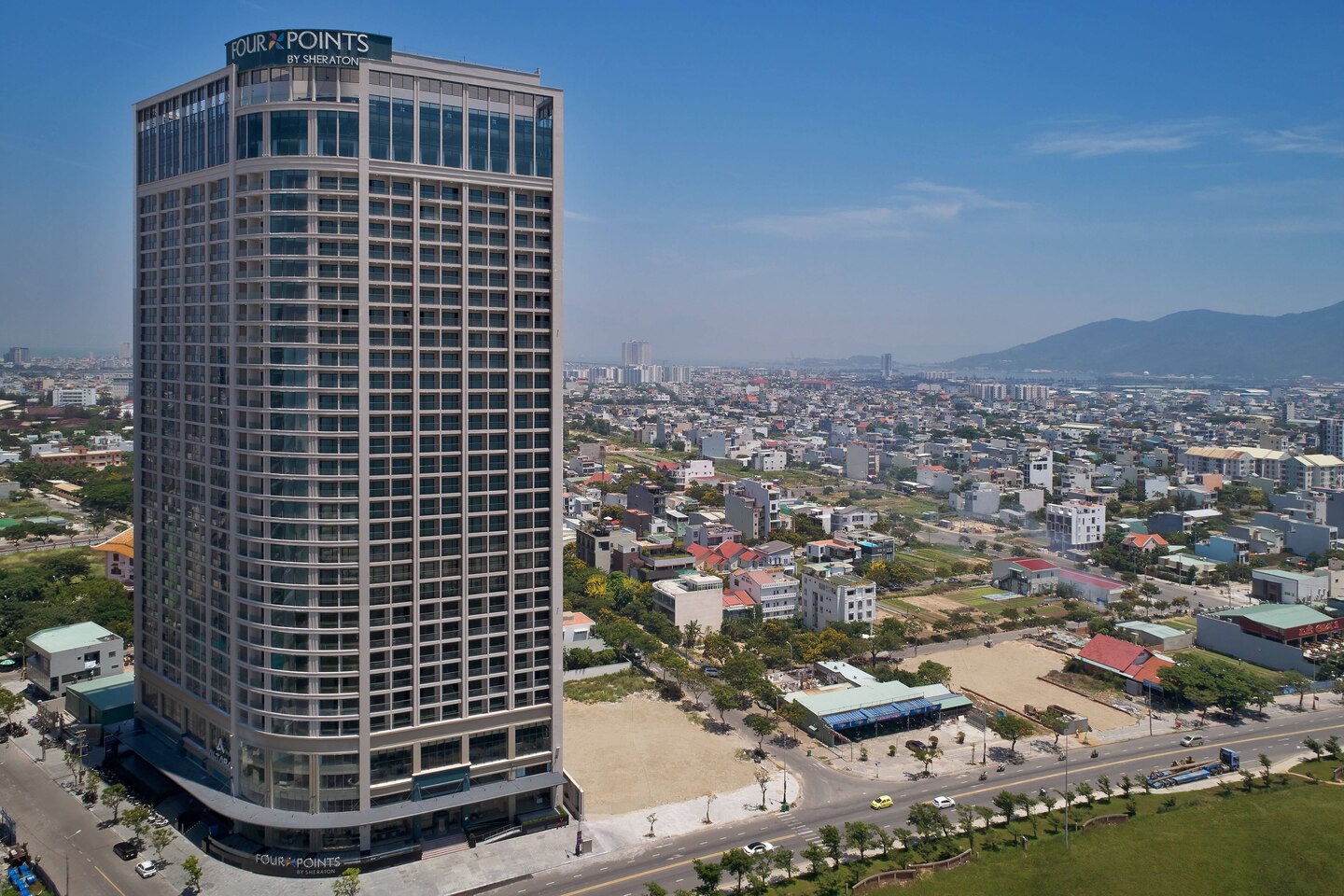 The destination
The hotel is about halfway between the country's 2 metropolises, Hanoi and Ho Chi Minh City, and many like to travel all over the country from north to south.
Our guest blogger Annabel wrote a post about her 8-stop itinerary from northern to southern Vietnam if you want some travel inspiration!
Da Nang is the largest city in the central region of Vietnam and the 5th largest in the country. Plane tickets from both metropolises to Da Nang (DAD) are often only about C$35.
In terms of attractions in the area, there's the city of Huế which is nearby, as well as Hội An, known as the city of lanterns, which I liked. Both are UNESCO World Heritage sites.
The footbridge supported by giant hands is also near Da Nang.
In Da Nang, close to the hotel, there's a famous bridge with a dragon structure that spits fire at night, which was very popular when I went!

Otherwise, for a vacation-vibe break during your trip, the beach is right in front of the hotel.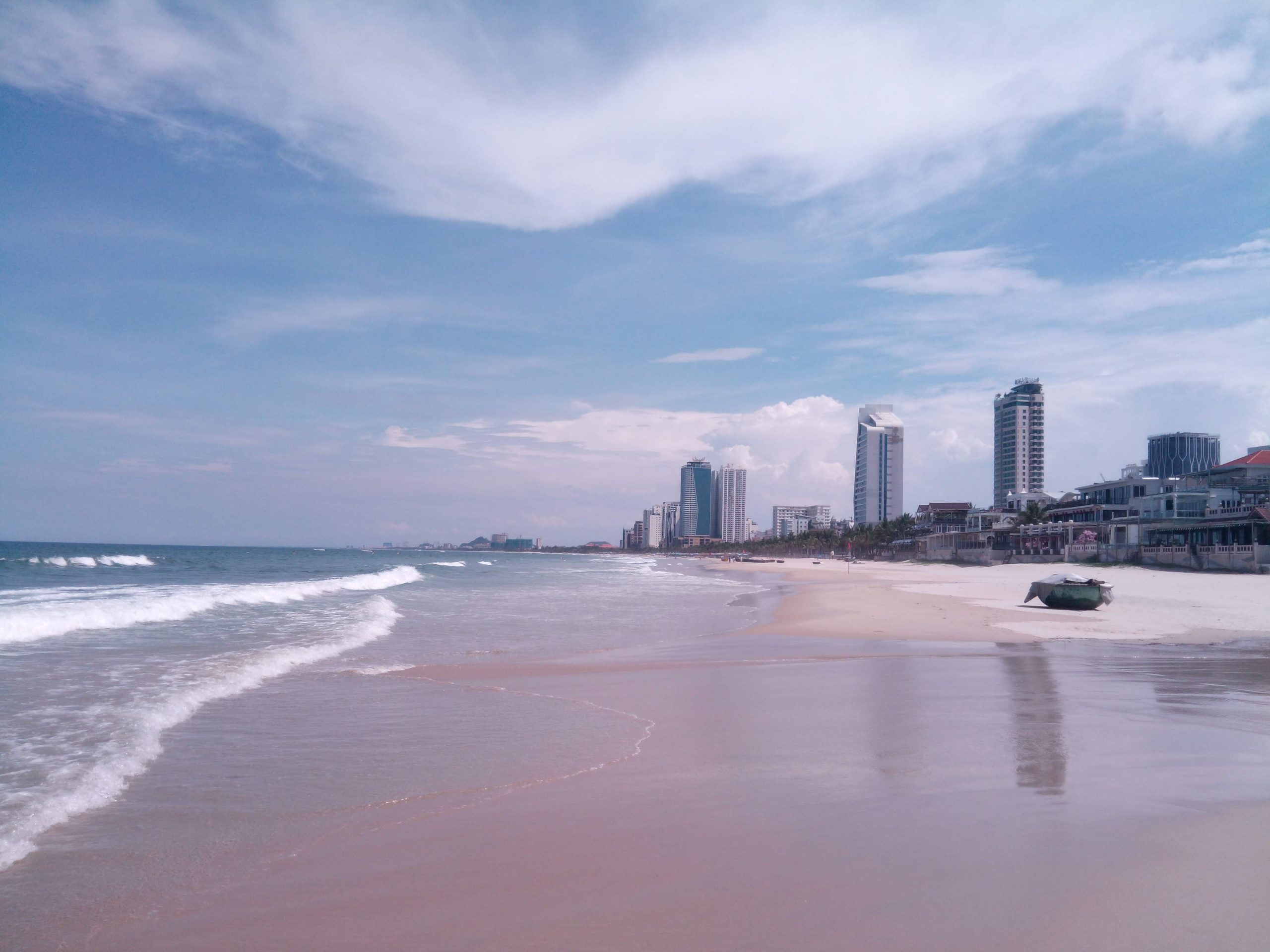 The hotel's location is pretty ideal, by the sea and near the city.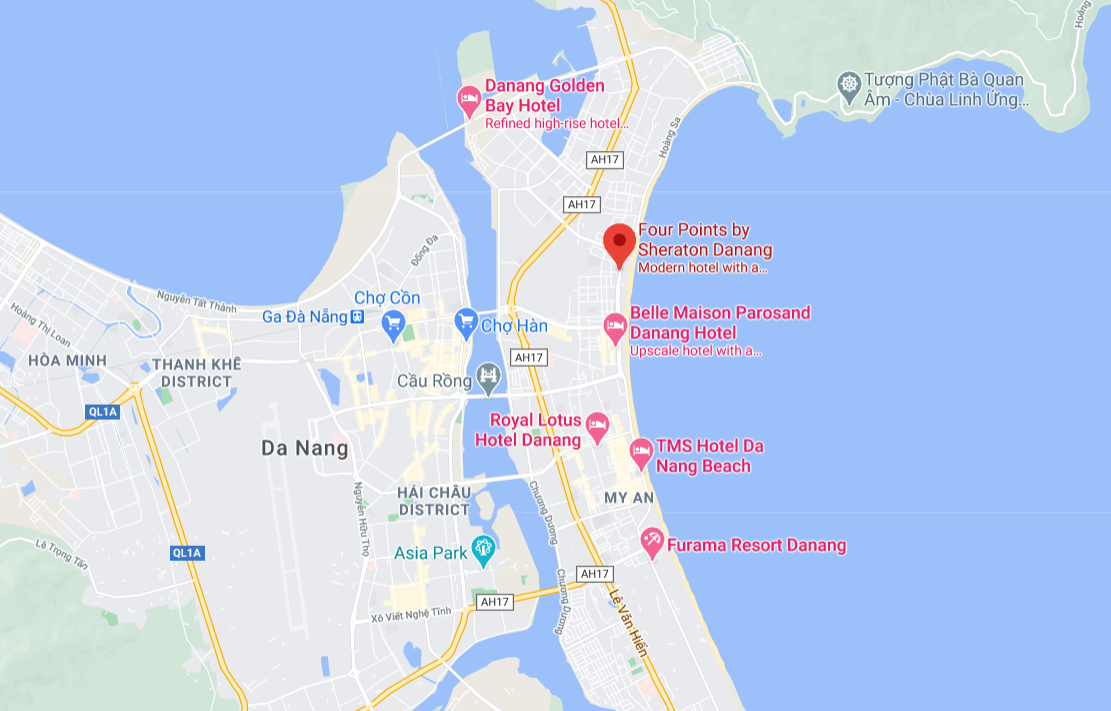 The hotel
The hotel is rated 4.5 out of 5 on Marriott's website (which is excellent) and had been open for barely a year when I visited in May 2019.
Many rooms obviously have a water view. And actually, most rooms even have a bath with an ocean view.
The hotel's rooftop pool and restaurant offer a great view, as does the gym located on the highest of the tower's 36 floors.
The hotel is very modern.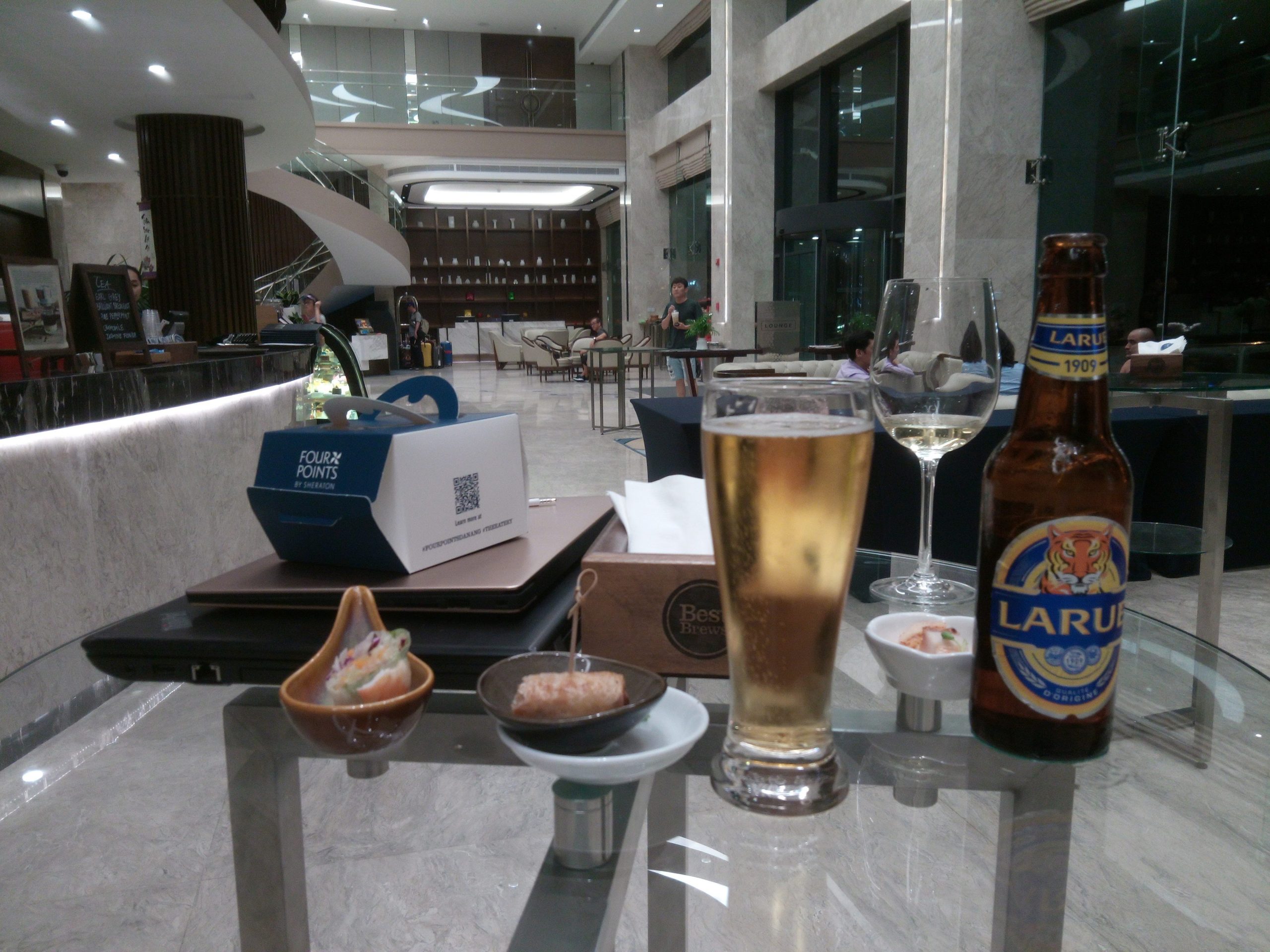 Finally, the service in general was very good as well, and as a Marriott Platinum Elite member, I was treated very well at the hotel.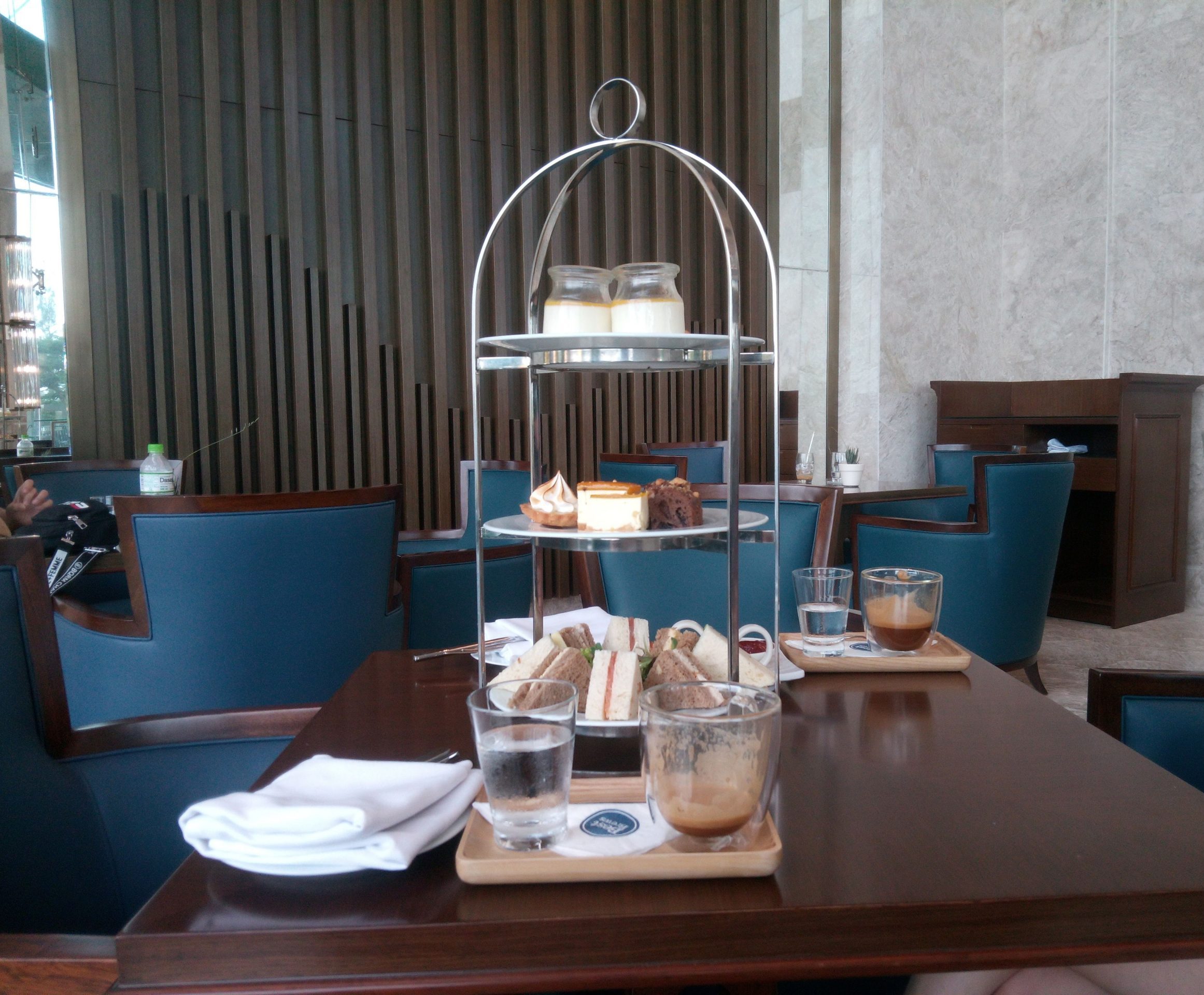 Fairfield by Marriott South Binh Duong (Thuận An, Vietnam)
The Fairfield South Binh Duong is almost brand new, opening in July 2021.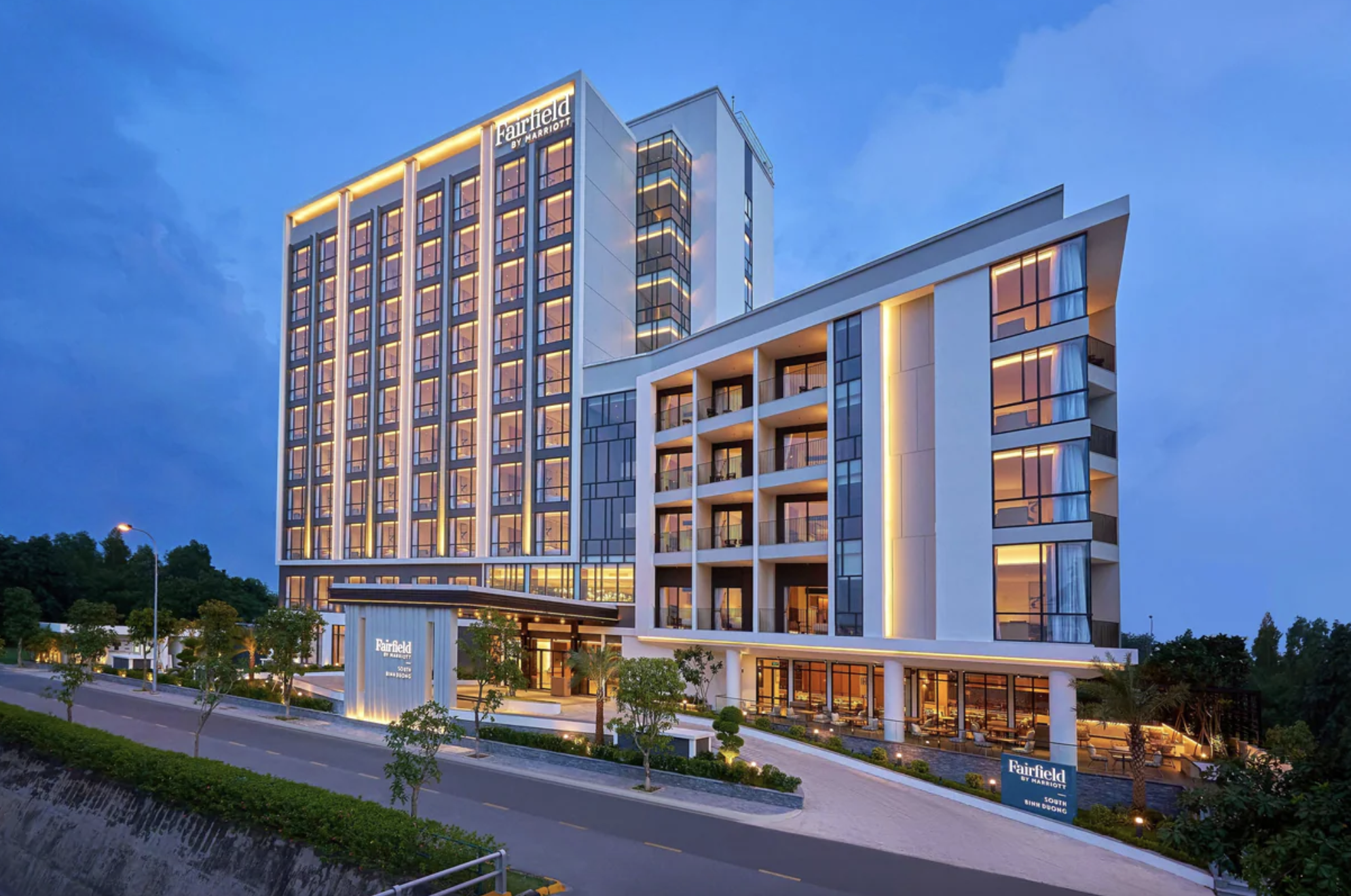 The destination
The city of Thuận An is located close to the country's southern metropolis, Ho Chi Minh City (formerly known as Saigon).
Unfortunately, the hotel is a bit far from the city center to be an ideal base for exploring. However, for those who want an authentic experience that allows for immersion in a new culture, this could be an excellent choice.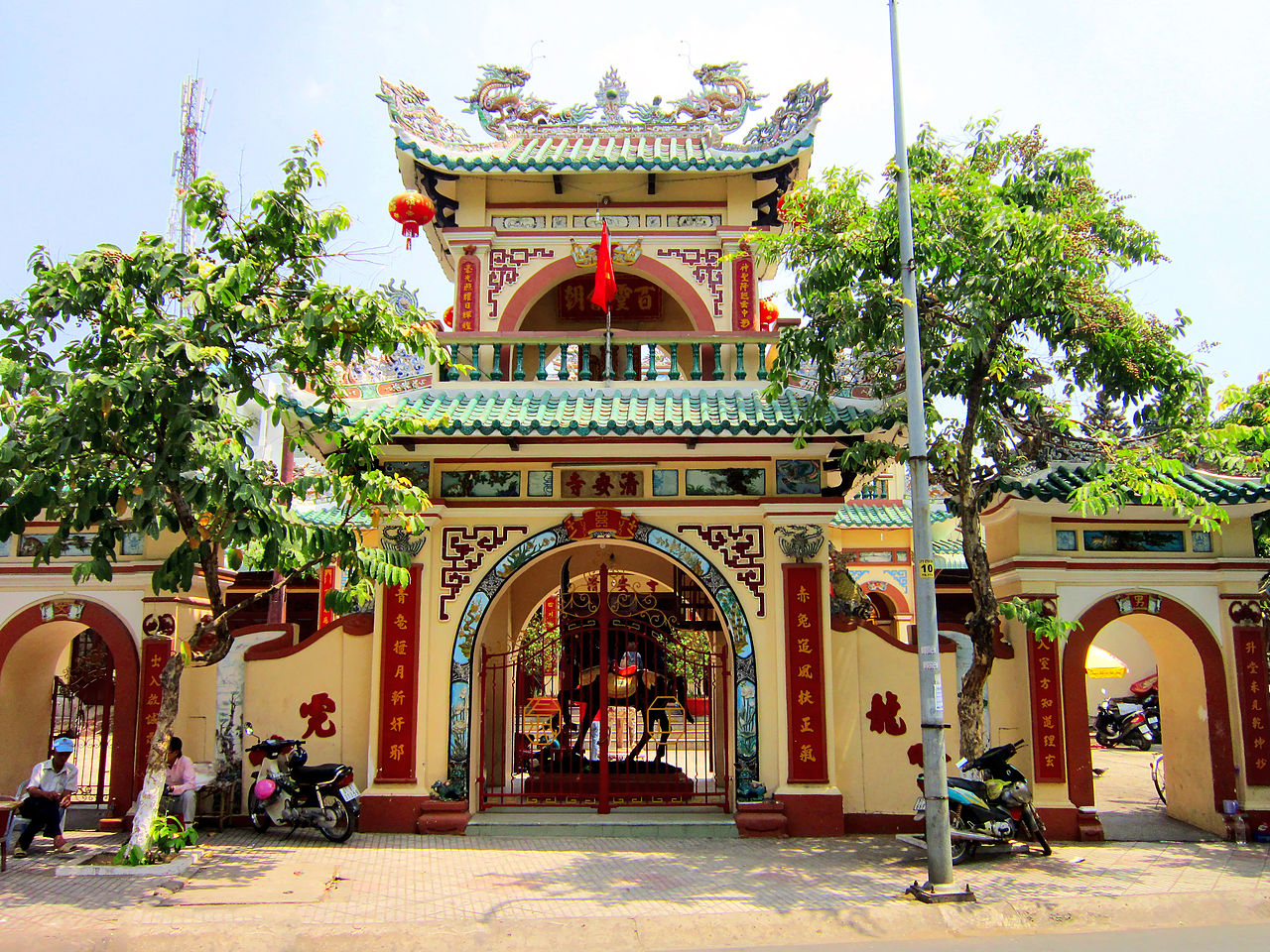 The Ho Chi Minh City airport (SGN) is actually pretty close to the hotel.
Daytrips to Ho Chi Minh City would still be possible, and it looks like a great metropolis.
It's about 1 hour from the hotel to the center of Ho Chi Minh City.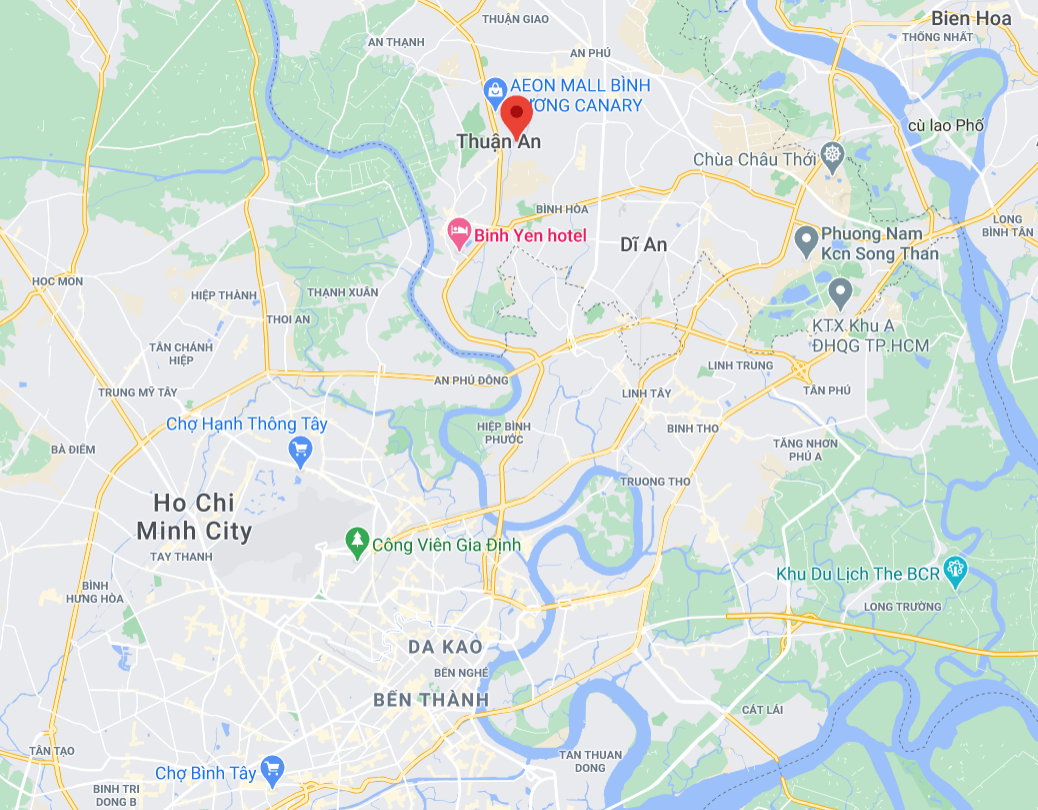 The hotel
First of all, it is important to remember that the Fairfield brand is much more upscale outside of North America and is in fact a "full-service" brand. It's also the first Fairfield in the country.
The hotel has a beautiful pool with a poolside bar, and 181 rooms with a modern and sleek look.
Continuing with the modern theme that seems to characterize the hotel, there's also an on-site restaurant that offers modern takes on Vietnamese specialties.
Reminder about the basics of Marriott points
So these 2 hotels are Marriott category 2 hotels, which cost ≈ 12,500 points per night. That's how you can get 5 free nights with the 53,000 points from the Marriott Bonvoy Amex Card's welcome bonus, as long as you stay 5 nights at a time (because Marriott charges just 4 nights when you use points for 5 nights). And then 11 nights with a travel buddy who also gets the card.
It's why I spent 5 nights at the first hotel on this list myself: choosing category 1 or 2 hotels and booking 5 nights at a time are 2 of 3 ways to maximize the value of Marriott points. The other way is to avoid the busiest peak dates.
Here is the approximate number of points required per night (and the number of free nights you can get with 2 welcome bonuses):
Category 1: 7,500 points (17 nights)
Category 2: 12,500 points (11 nights)
Category 3: 17,500 points (7 nights)
You can read our ultimate guide about the Marriott Bonvoy program.
The 3 Marriott category 3 hotels in Vietnam
The Marriott Category 3 hotels give you even more options, but you can only get 7 nights there with the Marriott Bonvoy Amex Card's welcome bonus (instead of 11 in the above hotels).
There are 3 in Vietnam, which are in both metropolises and are all full-service hotels:
The 6 Marriott category 4 and 5 hotels in Vietnam
There are 6 other options where you can use the Marriott annual free night certificate offered with the Marriott Bonvoy Amex Card.
Here are the 4 category 4 hotels, which may be good value for the certificate, but probably less than the category 5 ones:
*opening soon
Here are the 2 category 5 hotels, which are theoretically the most luxurious you can get for free with the certificate:
Want to get more content to get free travel?
Summary
These 2 Marriott hotels that cost a low amount of points are a good choice for a trip to Vietnam and it's easy to get many completely free nights there with Marriott points obtained with the Marriott Bonvoy American Express Card.
What would you like to know about Marriott points? Tell us in the comments below.
See the deals we spot: Cheap flights
Explore awesome destinations: Travel inspiration
Learn pro tricks: Travel tips
Discover free travel: Travel rewards
Featured image: Pool at the Four Points by Sheraton Da Nang (photo credit: Marriott)
Original publication date: September 1, 2020
Share this post to help us help more people travel more for less: