A few years ago, I had the chance to spend 1 month in Vietnam to visit many places there, and I have fond memories of it. Accommodations are cheap, the food is delicious and affordable, and the activities and scenery are simply magical.
With Asia having been more restrictive in general during the pandemic, you might have crazy wanderlust for this part of the world.
Flight prices for Asia are not yet back to what they were before the pandemic, but in the past, cheap flight deals on Flytrippers' site for Vietnam were often very enticing (around $700 roundtrip), another good reason to get ready to go to Southeast Asia!
Here are the 8 stops on my Vietnam itinerary from north to south to help you dream a little; hopefully it inspires you to plan your next trip to the other side of the world!
1. Hanoi
I first landed in Hanoi (HAN), the country's capital, and immediately felt a culture shock. Life in Asia is completely different from life in Canada in every aspect.
One of the things that stood out for me was the traffic. Bicycles, mopeds, cars, and pedestrians are all moving on the roads simultaneously, as they please. And with 8 million people in Hanoi's metropolitan area (twice as much as Montréal), that's a lot of traffic!
As a pedestrian, the best way to explore the city is to go straight ahead without hesitating, as motor vehicles avoid and bypass you.
Quite a change from what we're used to!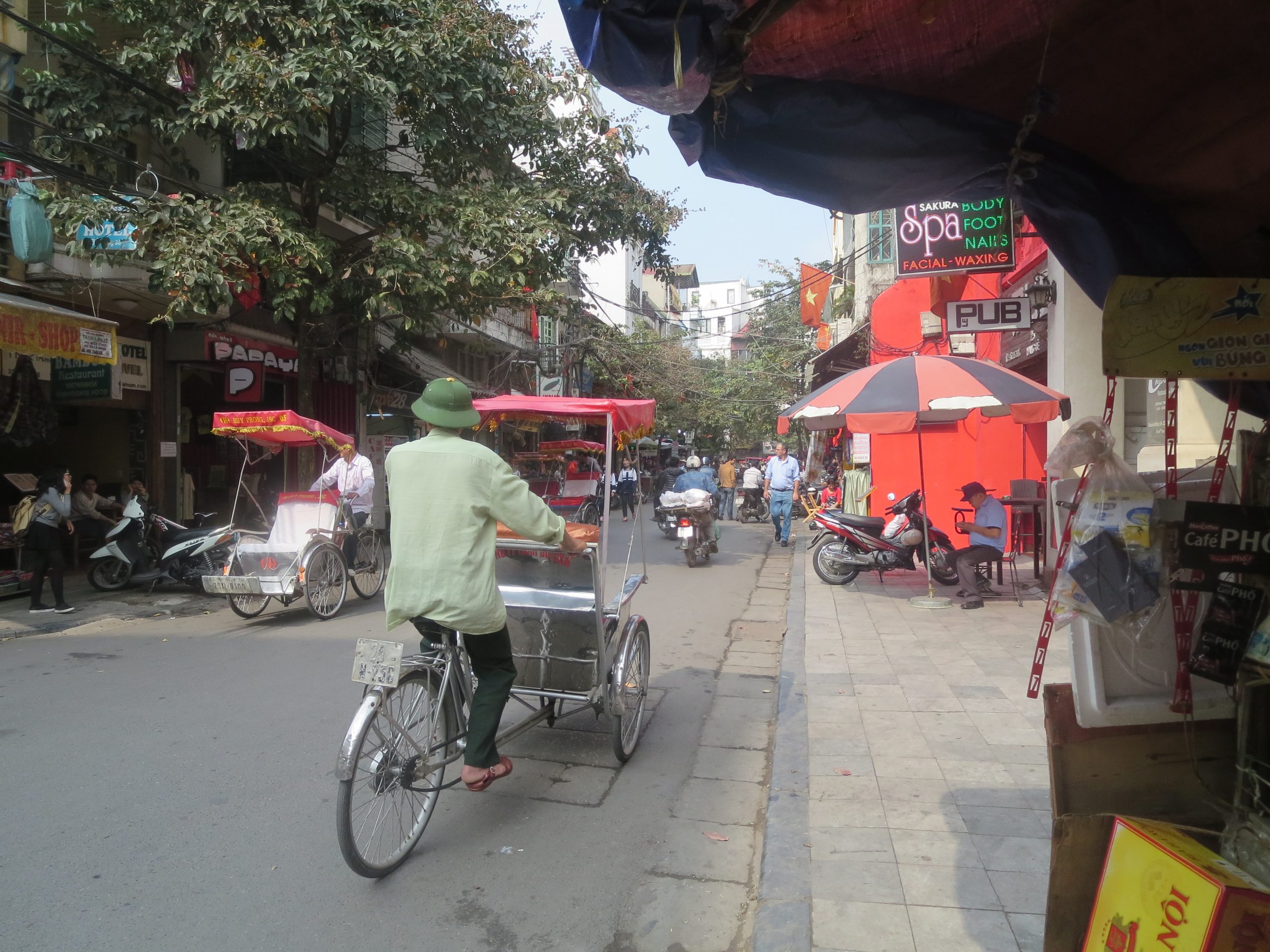 Wandering the streets is the best way to capture the Vietnamese spirit and understand the local way of life better. Each street has its own particular theme and you can shop without a problem: there's absolutely everything at ridiculously low prices.
An exciting place to visit for history lovers is the Vietnam Military History Museum.
It tells the story of all the wars that Vietnam has been through in its history with hundreds of historical artifacts and even airplanes and other military vehicles.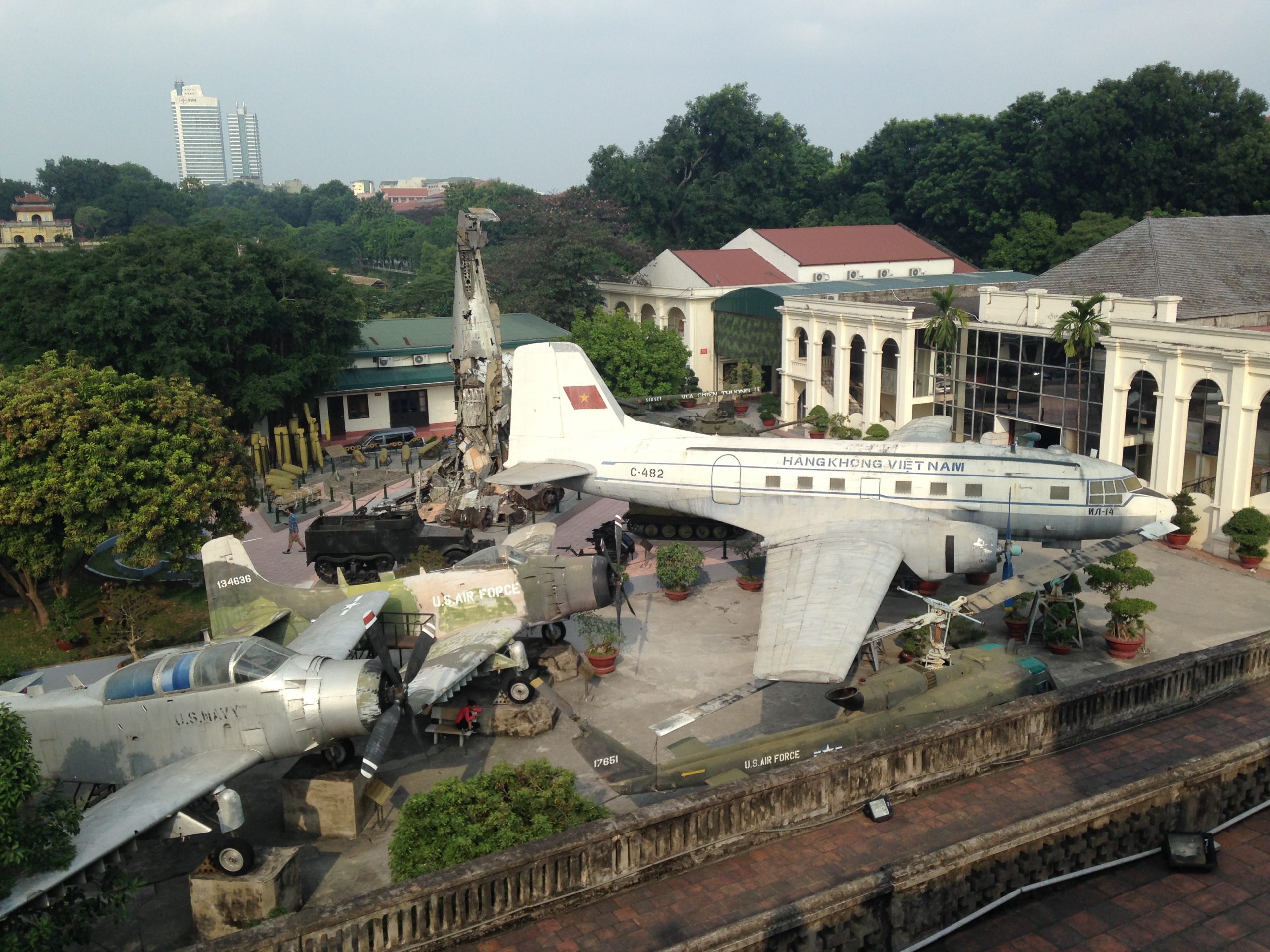 2. Sa Pa
Hanoi is located in the middle of northern Vietnam and is an excellent starting point to explore the endless rice fields near Sa Pa village. After a long bus ride, the scenery of the huge Hoàng Liên Son mountains, which are actually the eastern extension of the Himalayas, is breathtaking.
The immensity of nature almost gives you the impression that it's a work of art, rather than natural landscapes.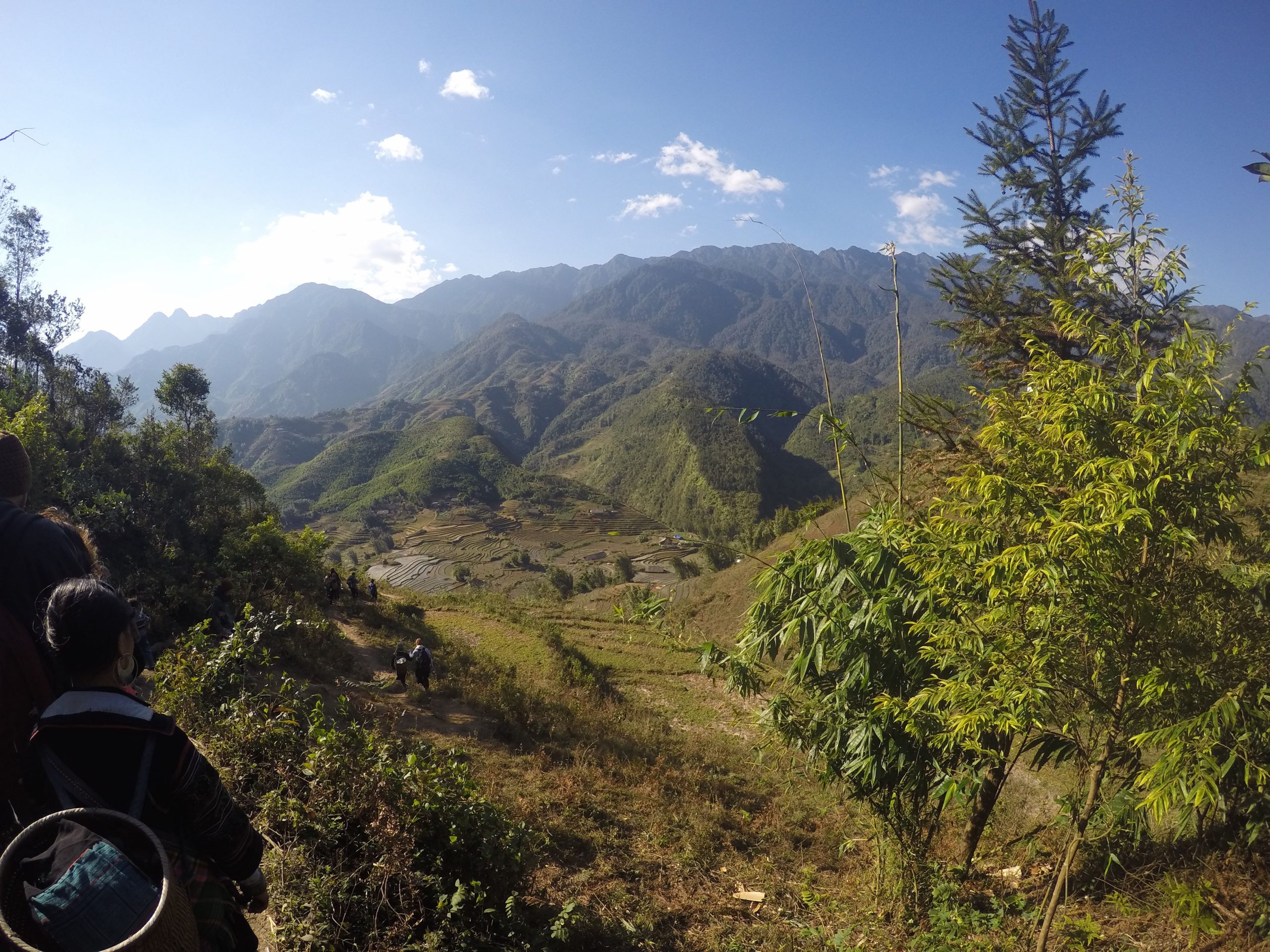 With the help of local guides, you can go on a multi-day expedition to explore kilometers of nature trails and remote local communities in the mountains. Their knowledge of the best route to take and the best viewpoints comes in really handy and is much appreciated!
Some essential activities on your visit to the region:
Sa Pa was definitely one of my favorite places in the country; I highly recommend it!
3. Hạ Long Bay
A bit further east of Hanoi is the famous Hạ Long Bay with its houses on the water. After a few days in the mountains, it's a big change of scenery, but oh so appreciated!
Book a mini-cruise and enjoy the breathtaking scenery! The steep mountains emerging from the bay have a very unique look. You can swim in the labyrinth of rocks and explore the many caves, each more fascinating than the last.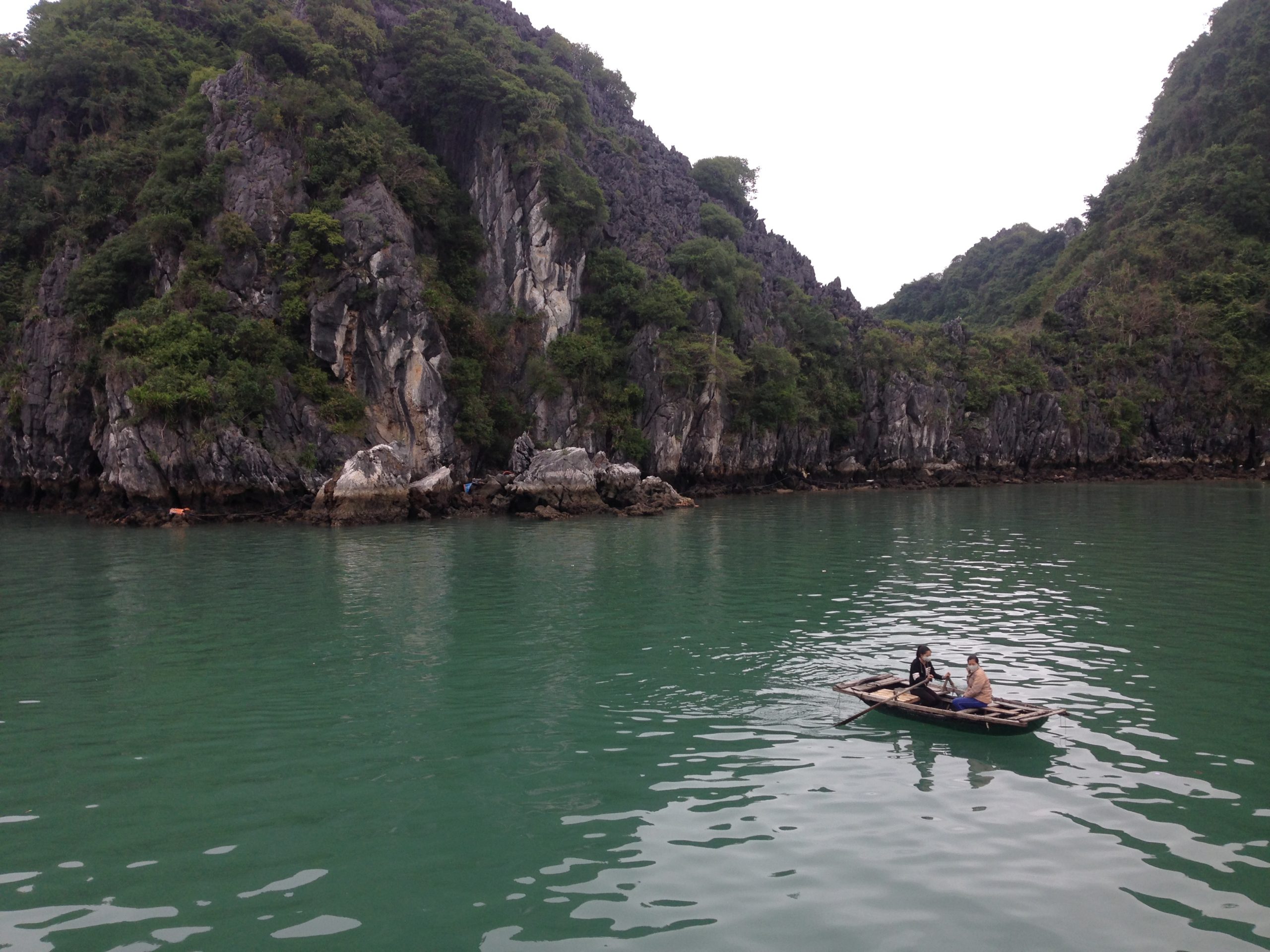 You can also admire the villagers' way of life in their houses built directly on the water.
It's impressive to see them walking on the thin wooden boards around their houses and moving around in boats! The difference with our way of life is striking but also very rewarding.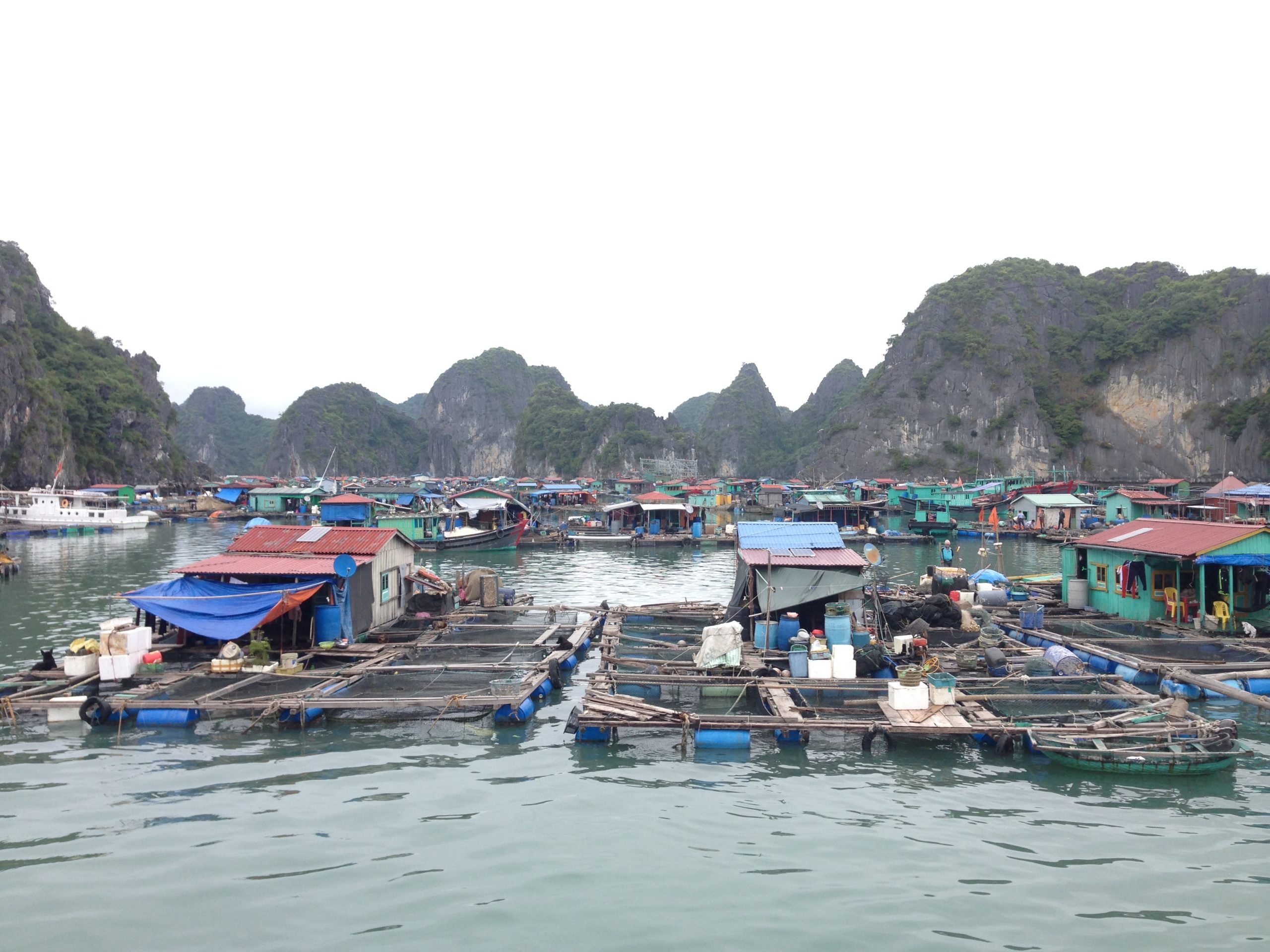 Also, visit Cát Bà Island, commonly called Monkey Island, where hundreds of monkeys roam freely and interact with you.
Several winding paths also lead you to incredible views of the bay.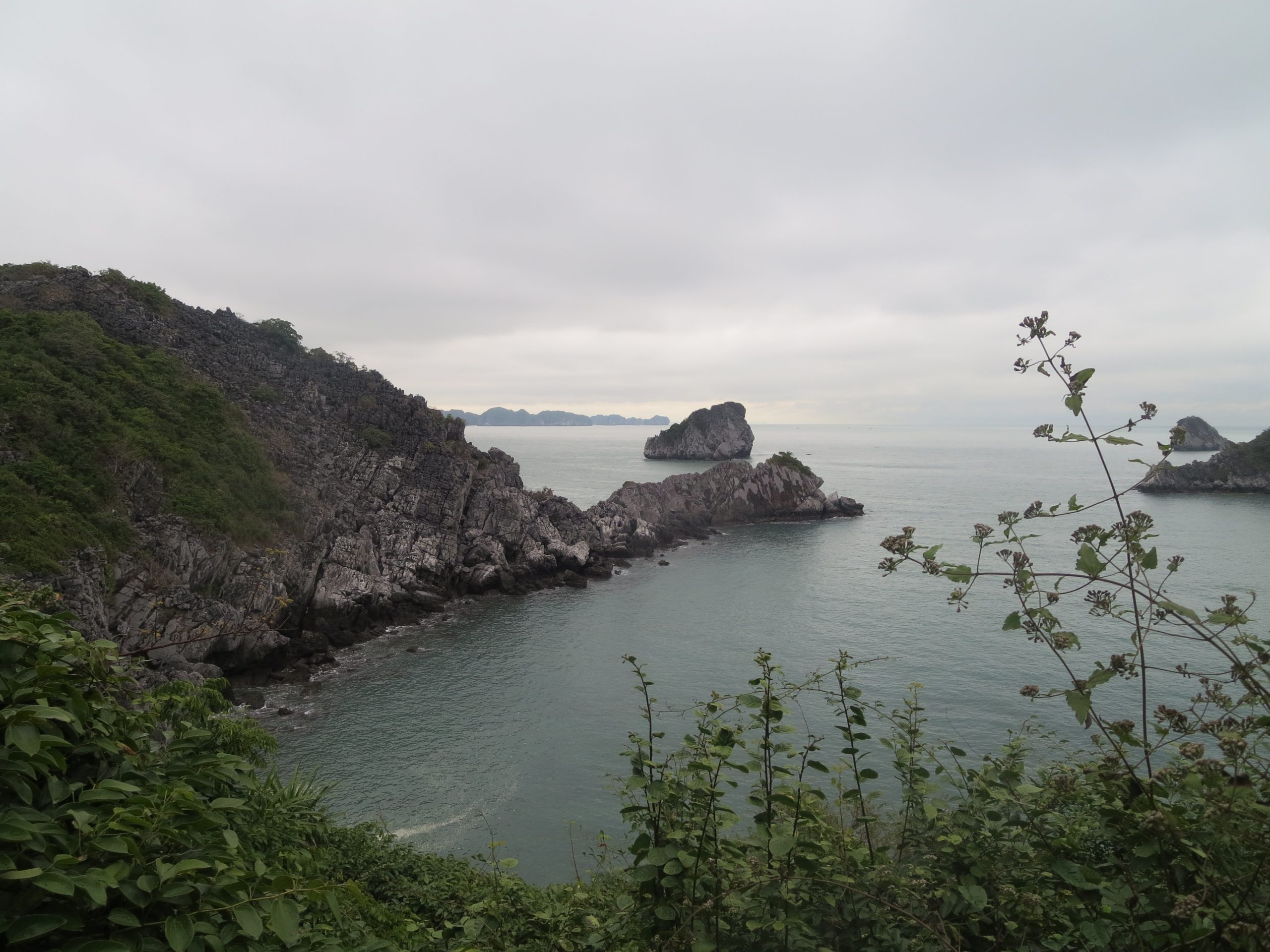 4. Ninh Bình
After visiting northern Vietnam, it's now time to head south! One of the first stops is Ninh Bình, a few hours' bus ride from Hanoi. You won't want to linger too long in the city center, as the must-sees are on the outskirts of town.
The view is very similar to the rocky landscape of Hạ Long Bay but on land. Ninh Bình is located in the center of Vietnam's flatlands, but the imposing rock mountains dominate the surroundings.
The Tam Cốc cave system allows visitors like us to explore the panorama aboard a small boat that can accommodate up to 4 people plus the guide.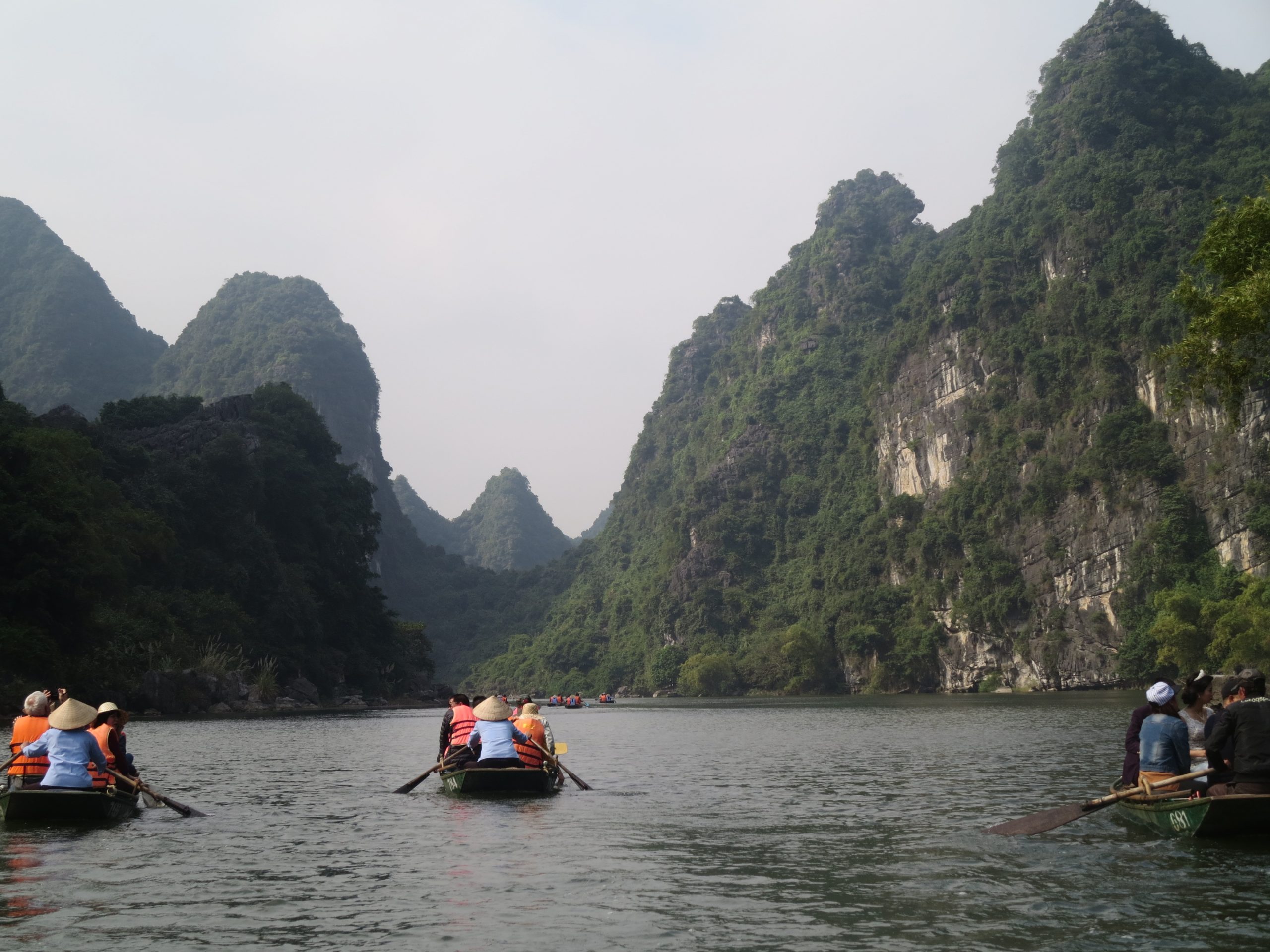 Aboard this small boat, you can explore the maze of caves and waterways formed thousands of years ago. The entrance to some of the caves requires you to lie down completely in the boat!
You may think that the similarity between Ninh Bình and Hạ Long Bay would not be worth the detour, but think again. You can't get tired of such spectacular landscapes! You'll certainly let out a few "wows" at every turn.
It's also possible to find shrines hidden in the nature near the city. Their history and architecture are fascinating, another good reason to add Ninh Bình to your itinerary!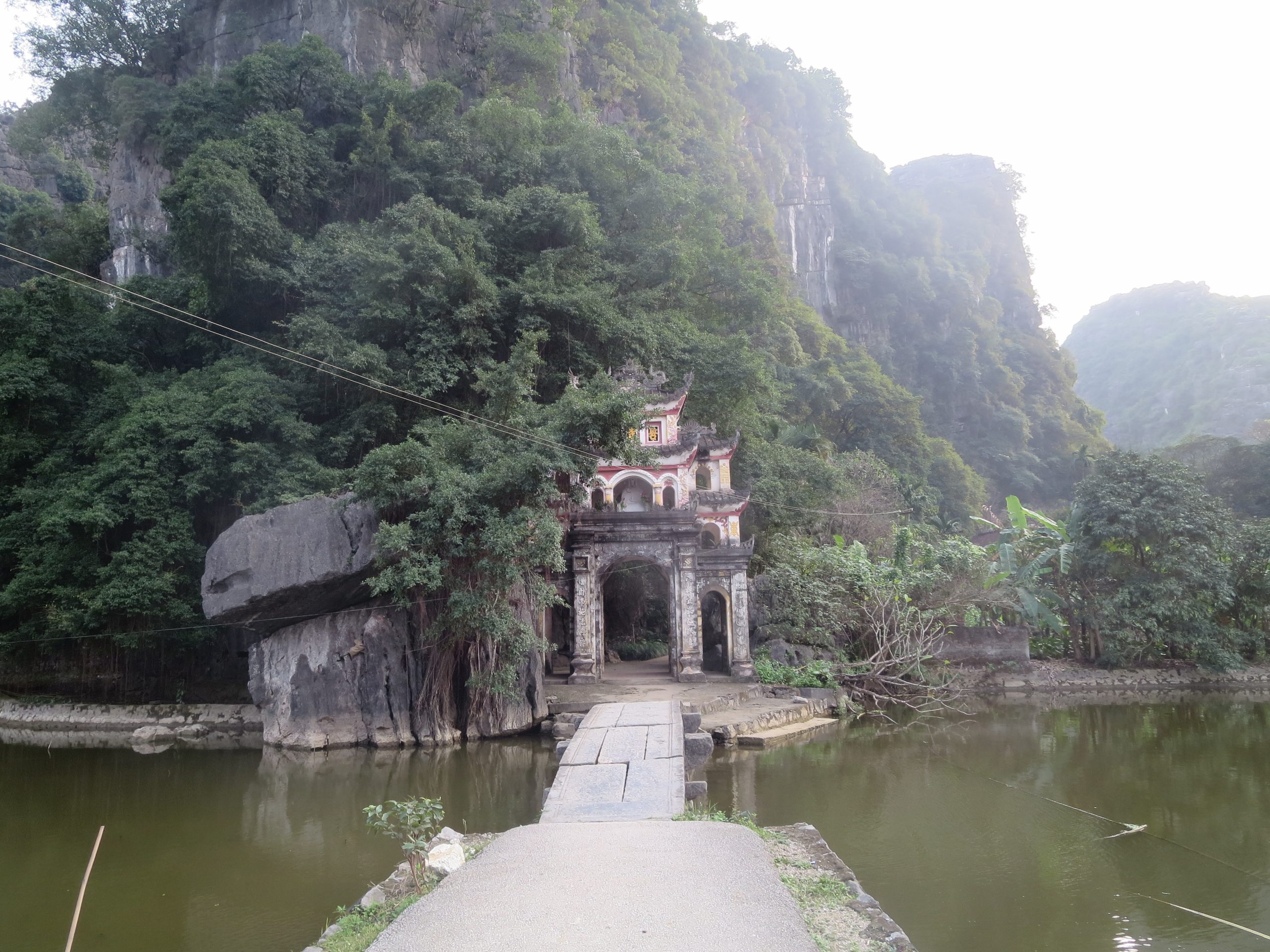 5. Huế
The fifth stop of my trip was in the center of the country, in the historic city of Huế. Located near the sea, Huế's city center looks different from the places I had visited before. It was Vietnam's imperial capital from 1802 to 1945, which is noticeable through its various buildings. Each one has a unique historical character and very distinctive architecture.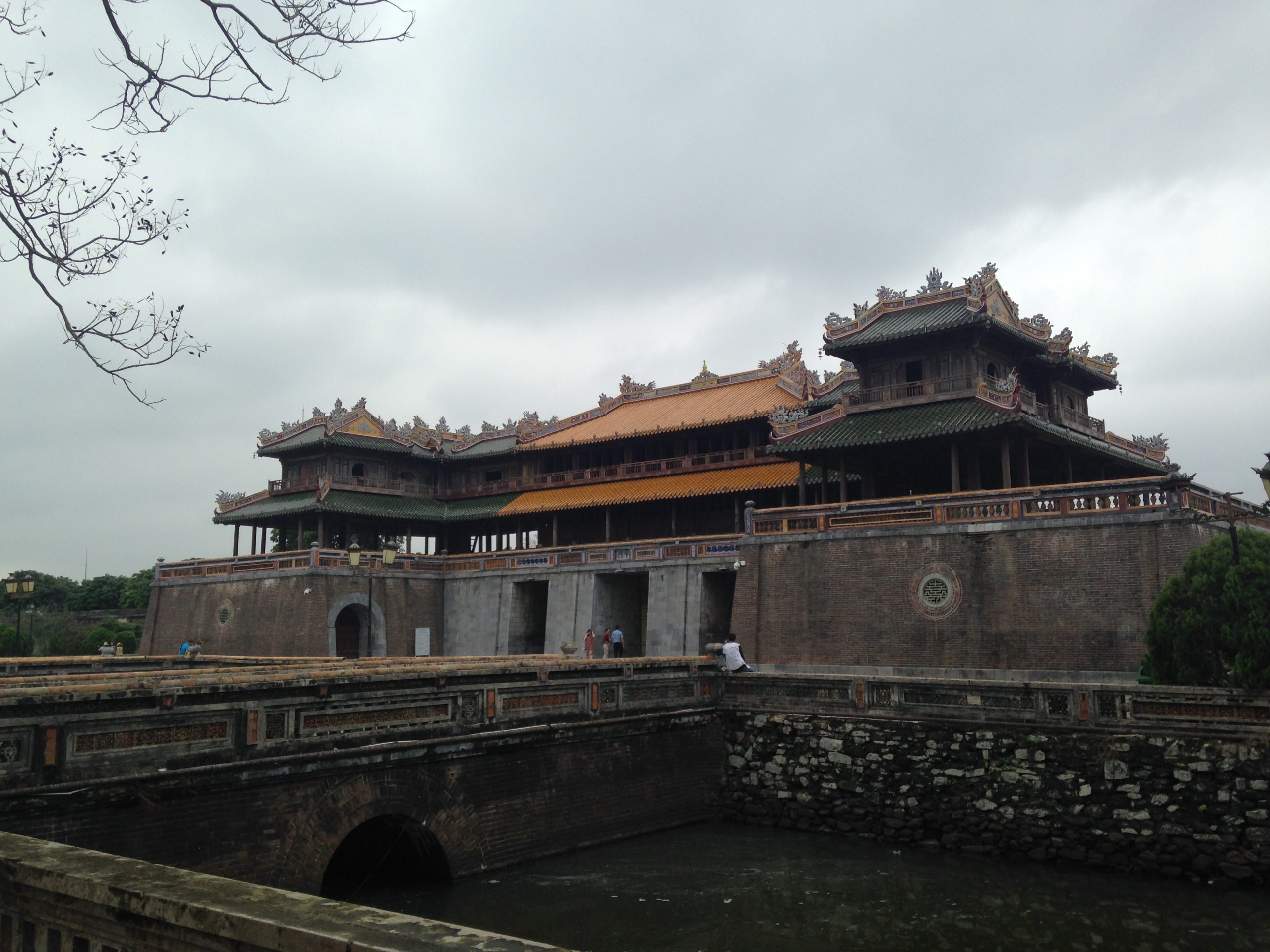 The Complex of Huế Monuments was designated a UNESCO World Heritage site in 1993. You can visit many sites on foot, but some require a cab to get there. If you feel like it, I recommend it!
Discover the citadel in the heart of the city with its multiple temples and palaces formerly intended for people of high rank. You can also visit the tombs and mausoleums built in honor of different kings, resplendent with gold and jewels. Take time to read the informative signs to learn more. Vietnamese history is captivating.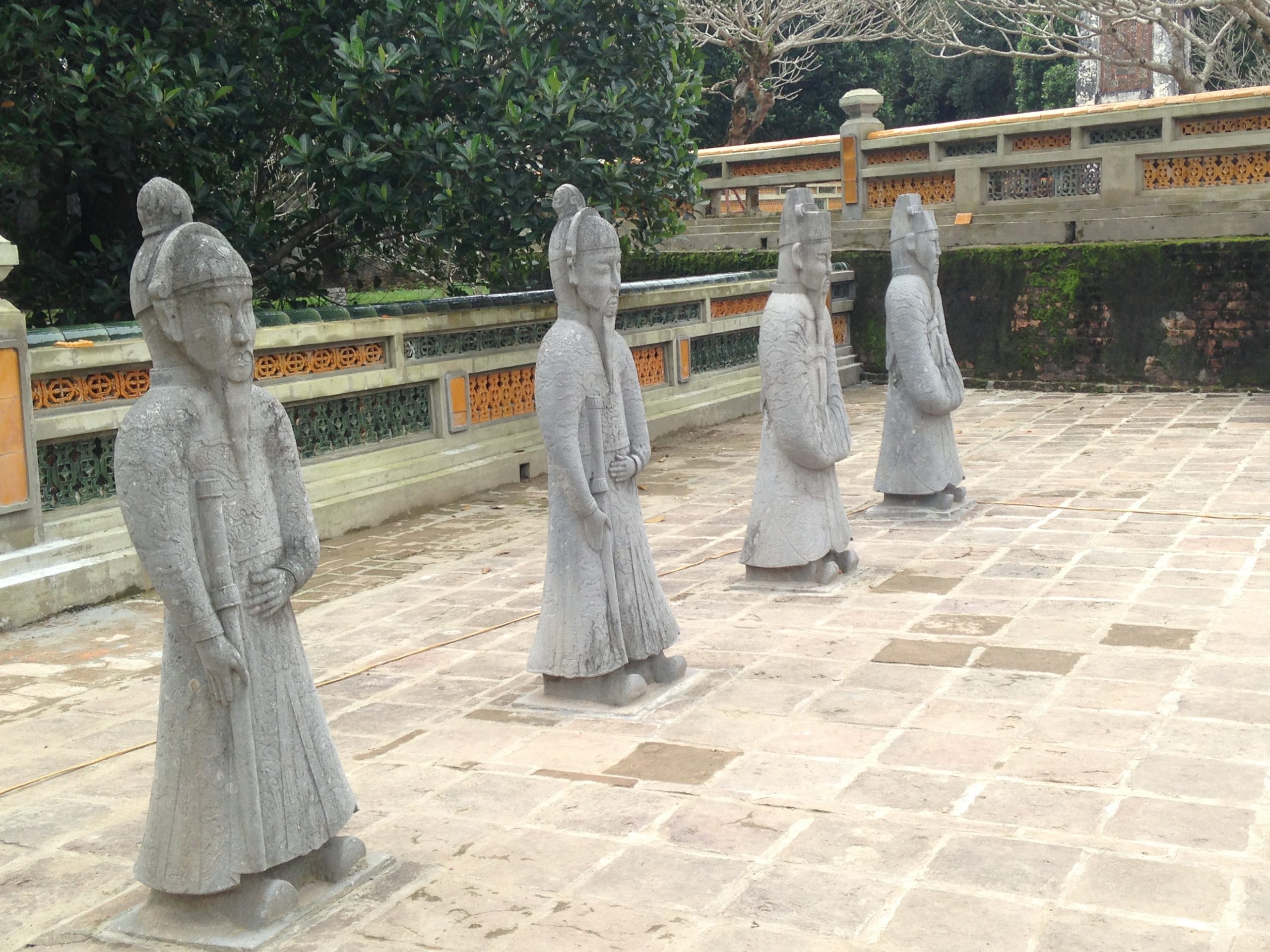 6. Hội An
To get to this sixth stop, there are two options for transportation: bus or moped. Several companies offer to bring our luggage from Huế to Hội An while we explore the 2-hour drive between the 2 cities on a moped. If you're feeling adventurous, the road is beautiful!
Hội An is mainly a fishing village, and its location near the sea is strategic for this. There's also a huge market in the center of town filled with various local products and flavors.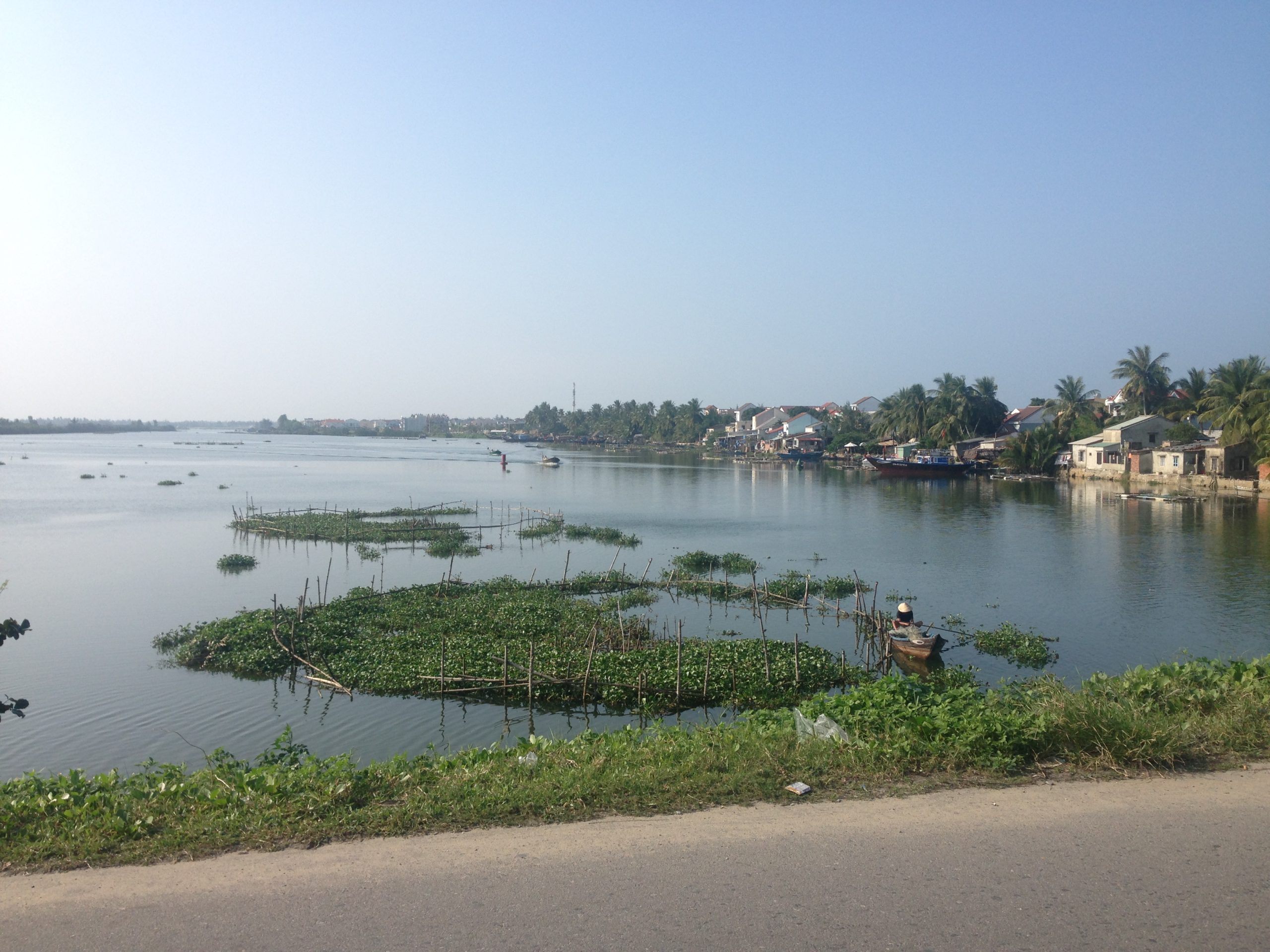 Rent a bike and explore the city and its surroundings. Start by wandering the city's alleys looking for a souvenir to take home or a snack to give you energy. Head to the far ends of the city for a view of the coastline. A beautiful, quiet day!
A favorite for a Canadian like me: the Hội An Sports Bar, a sports bar run by a man originally from Toronto if I remember correctly. And like any good Canadian spot, it has poutine! Although the famous cheese is not present, it's comforting to enjoy this delicious meal so far from home.
Also nearby is Da Nang, a city that many people enjoy visiting.
As is the famous bridge supported by giant hands.
7. Nha Trang
Vietnam might not be the country to choose if you want to enjoy the sun while relaxing on a beach. They're pretty rare here. Nha Trang was the first city since Hạ Long Bay where we could swim!
When you arrive in the city center, you'll be surprised by the many buildings and skyscrapers. You won't find the Vietnamese charm. It's rather a city for fun and adventure, especially thanks to the many tourist activities.
Snorkeling, surfing, island explorations: it's the perfect place if you want a boost of adrenaline. If you're more relaxed, the public beach will satisfy your desire for sun!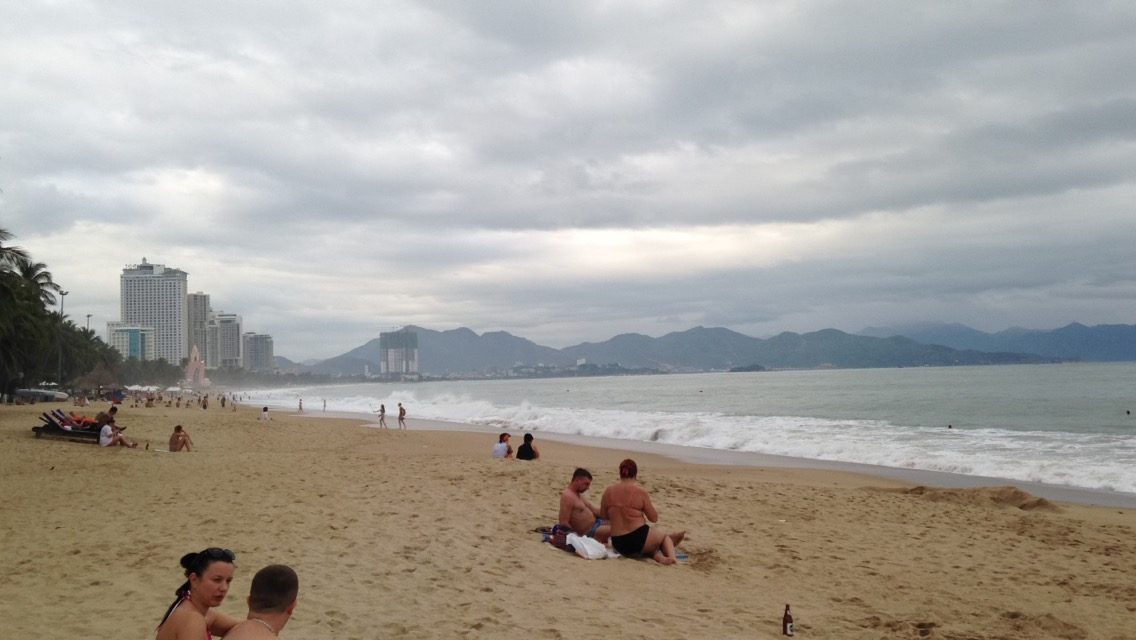 8. Đà Lạt
There are two choices when leaving Nha Trang: head to Đà Lạt or to Mũi Né. We decided to go for the first option, but I heard lots of good things about the second one. Do your research to find out which would is more interesting to you, or visit both!
Đà Lạt was my favorite city in southern Vietnam. It's the perfect touristy city — but not too touristy — offering a variety of interesting attractions!
First of all, the downtown area is very cute and welcoming, and it's easy to get around on foot to see everything (a huge plus!). Visit the Đà Lạt train station for a trip back in time or the Crazy House with its endless paths and stairways.
Purchasing a guided tour of the city is often what will allow you to see the most places in the shortest time possible. You can visit splendid waterfalls and majestic temples. A can't-miss: the Happy Buddha! Also take the cable car to admire the magnificent view below you: a beautiful mix of nature and city.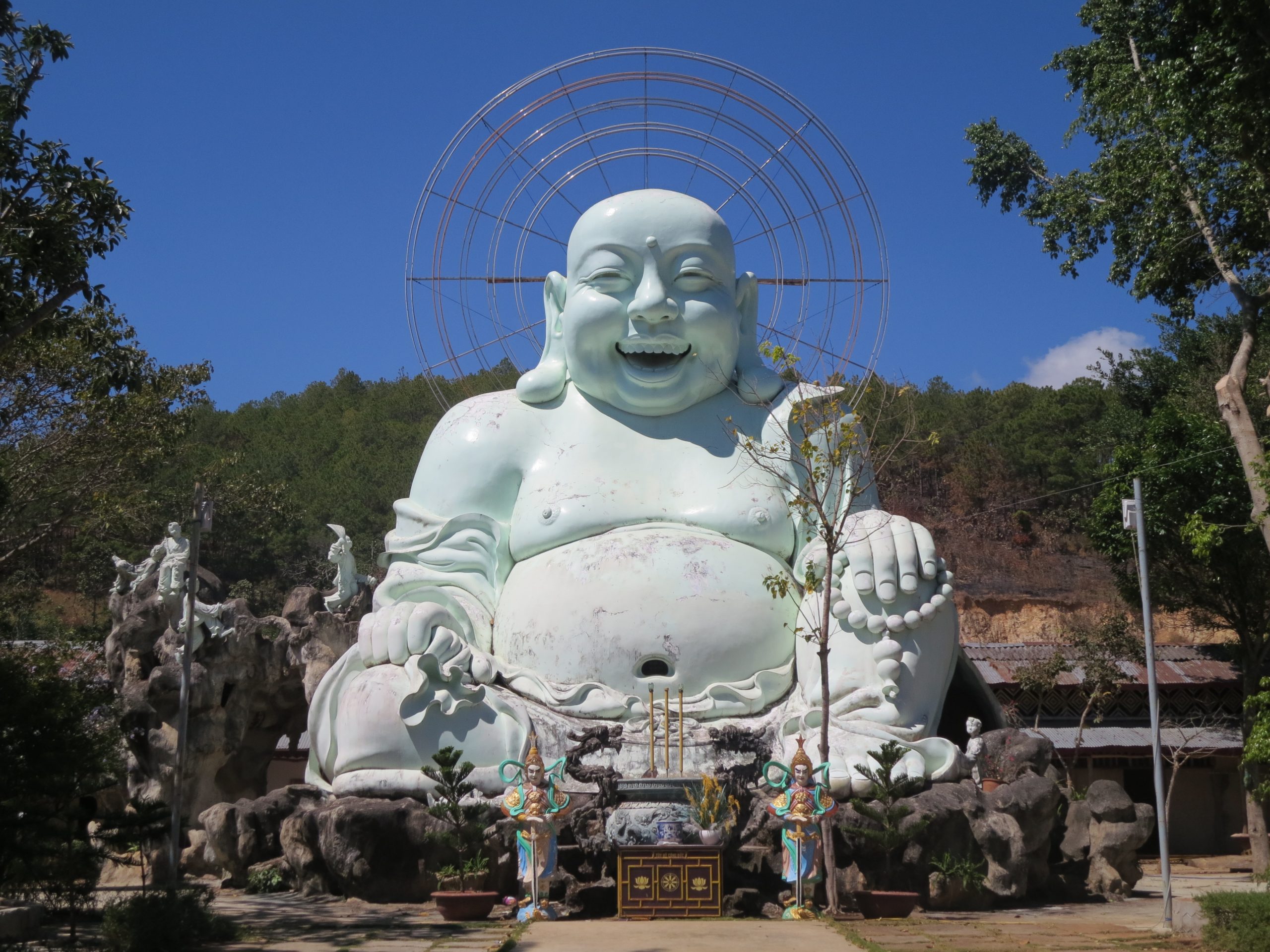 Thanks to the private tour, we also visited silk factories, pepper fields, and coffee crops!
It was fascinating to see the workers' methods, often very different from ours, but just as efficient!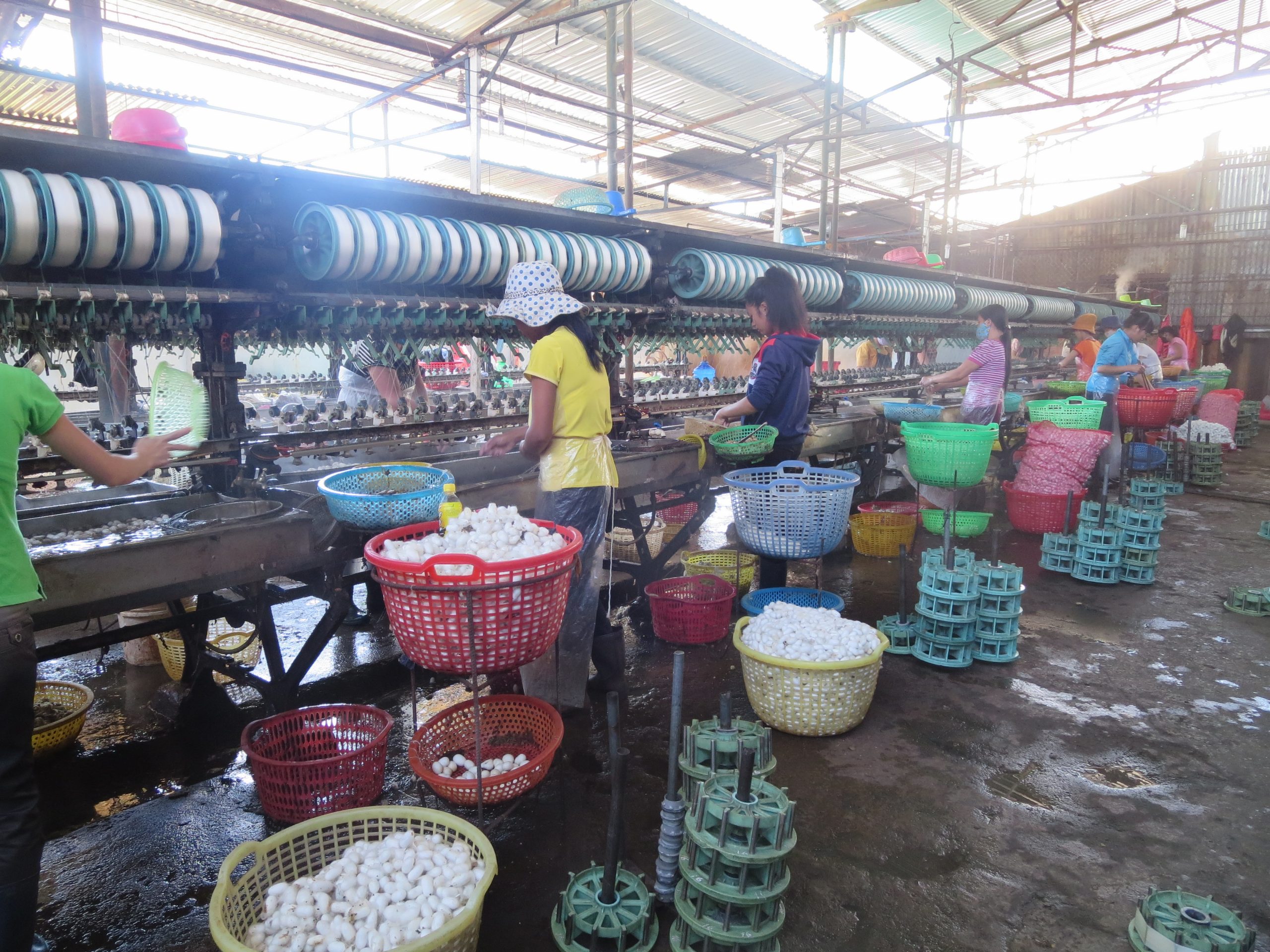 After an almost complete visit of Vietnam, we headed to Ho Chi Minh City (SGN) to fly to our next destination, Cambodia.
Want to receive more content to learn more about great destinations?
Summary
If you're hesitating about choosing Vietnam as a destination for your next trip, stop doubting and go! Whether you have only 10 days or 1 month like me, you'll be fascinated by this captivating country. Follow me on Instagram!
What would you like to know about Vietnam? Tell us in the comments below.
See the deals we spot: Cheap flights
Explore awesome destinations: Travel inspiration
Learn pro tricks: Travel tips
Discover free travel: Travel rewards
Featured image: Landscape in Sa Pa, Vietnam (photo credit: Annabel Rousseau, Flytrippers guest blogger)
Original publication date: September 1, 2020
Share this post to help us help more people travel more for less: