The relationship between the governments of India and Canada has deteriorated this week. As we shared yesterday, India has suspended visa issuance for Canadians. Despite this, as a Canadian, I arrived in India by plane last night from Qatar and didn't encounter any issues entering the country — well, almost none.
To be clear, India has not restricted entry itself at all for Canadians (who already have their visa). It's just the new visas that are "temporarily" not being issued to Canadians anymore, as part of the major diplomatic conflict.
We're already getting flashbacks of so many people mixing up all the different rulesand announcements when there were many pandemic travel restrictions… but yes, in practice, this means Canadians can no longer enter India if they didn't already have their visa.
Here's my experience entering India (including making the customs agent laugh about the whole situation).
Getting the India e-visa
Over 3 weeks ago, I had applied for the India e-visa online (also called an electonic visa, an ETA, or an electronic travel authorization).
I of course did this on their retro-looking official website; don't pay an extra fee by making the way-to-common mistake of applying through a third-party when it's not required (but if you do really want to pay for help even if it's easy to do yourself, at least use iVisa which is the most trustworthy one).
I was approved and got the e-visa by email almost instantly. Flytrippers' other co-founder Andrew went to India in July and his visa was also processed very quickly too.
But it's still better to apply as soon as possible whenever you need a visa — as Canadians who have trips to India planned in the next few weeks (and hadn't gotten their visas yet) now know painfully well. For India, the e-visa is available as early as 30 days before arrival, but this varies by country, of course.
It's another of the many examples of why it's better to be on top of things and to plan ahead, as I explained yesterday with the Canadian passport renewal being another major one.
Doing the airline's visa check
My girlfriend and I spent the summer in Europe, as I shared in my travel plan for 2023 as a full-time traveler and digital nomad (if you're interested in becoming one too, stay tuned for our announcement next week).
We then made our way to Qatar, because the self-transfer trick is one of the best ways to easily save money on plane tickets (even when booking flights with travel rewards, like we almost always do). It was also a new country for me, #80!
I travel light, but my girlfriend wanted to check a bag on our previous flight to get to Qatar. And the bag didn't make it.
As a reminder, the only good part of traveling with a checked bag is getting hundreds of dollars in free clothes when they lose it, all thanks to insurance offered for free by credit cards (or even without that, in some cases)! So we got some new clothes in Qatar, completely free.
Best credit card offers
(December 2023)
WELCOME BONUS
( VALUATION)
Best
for

Bonus: spend $7.5k in 12 mos.

Valuable Aeroplan pts
and travel benefits

$5k spend option also available

Bonus: spend $750/mo for 12 mos.

Best overall
card

Bonus: spend $5k in 6 mos.

Highest offer
for SIMPLE points

Bonus: spend $10k in 3 mos.

Unlimited access to
airport lounges

Bonus: spend $1k/mo for 12 mos.

Valuable rewards
and 4

Bonus: spend $6k in 3 mos.

Great airline
rewards

Bonus: spend $7.5k in 1y (or $1k)

Very good
travel insurance

Bonus: spend $5k in 3 mos.

Companion
ticket or

Bonus: spend $1k/mo for 10 mos.

Valuable Aeroplan pts
without min. income

Bonus: on approval (no min. spend)

Versatile rewards
valuable or simple

Bonus: spend $1.5k in 3 mos.

Very lucrative
hotel points

Bonus: spend $3.5k in 3 mos.

Highest ever
cash back bonus

Bonus: spend $2k/mo for 6 mos.

For Air Canada
lounge access

Terms and conditions apply. Flytrippers editorial opinion only. Financial institutions are not responsible for maintaining the content on this site. Please click "See More" to see most up-to-date information.
Anyway, all this to say that after exploring Qatar for a day, we got to the airport in Doha (DOH) way earlier than normal to deal with the delayed bag that had finally arrived from Finland (yes, 2 days later… as we were leaving).
And it was a good thing we got there early, because that part wasn't that simple.
As you know if you've read our post about travel rules and countries' entry requirements, a basic thing about entry requirements is that airlines are in charge of verifying requirements too. So you need to be ready to meet all requirements at your point of departure, not just when you actually arrive in a country.
I showed my Indian e-visa to the agent at the Etihad check-in counter, on my phone. He initially told me that Canadians weren't allowed to enter India with an e-visa.
Either he had seen the day's news about the visa suspension and was confused or either he was just the regular type of confused… the bottom line is he was wrong about the rules — as airline frontline employees so often are. Take responsibility and plan for them not knowing the correct rules, it happens sooooo often.
After a bit of arguing, he agreed. But he insisted that I needed to print out the e-visa, otherwise I couldn't board.
I managed to be nice enough to one of them who also thought that was a bit ridiculous, so he told me to send him the file via WhatsApp, and they printed the e-visa for me.
The India e-visa website did say: "4. Fly To India: Print ETA and present at Immigration Check Post where eVisa will be stamped on passport."
But I never had a printer and usually never print anything, and I never have any issues. Andrew also didn't print his India e-visa in July and was never asked to have the paper version…
Arriving in India
We had a very short flight and then a layover in Abu Dhabi (AUH), which was great with an hour-long stop at the airport lounge for free food and drinks (as all savvy Canadians can — and should — easily do). And then another flight that was not too long and quite pleasant.
When I landed in Delhi (DEL), I went to the e-visa counter at immigration, and it went very fast as I was pretty much the only one there.
The agent was funny, and we joked about the situation.
It went something like this:
Him: So, the situation between India and Canada is getting worse.

Me: Yeah, I saw that. Hopefully it'll get better soon.

Him: You follow the news?

Me: Yes.

Him: Who do you think is wrong here?

Me: Probably Trudeau, he's been wrong on a lot of things lately…

Him: *Laughs, stamps my passport*

Him: Welcome to India, I hope you enjoy your trip!
To be clear, even if Trudeau is right in this case, you probably shouldn't criticize a country you are trying to enter in front of a customs agent, whatever the situation.
He also asked a couple of questions about why I was here and where exactly I was going, AKA the regular passport control questions. But that was pretty much it.
And then we got an Uber for C$5, for a roughly 20-minute ride from the airport to our hotel.
Fun fact, Uber drivers in India need an OTA code that is on your phone when they pick you up; I had never seen that in any of my 80 other countries before.
So far, everyone at the hotel has been so nice even though they know I'm Canadian (for those who don't travel as much, hotels in many countries ask for your passport at check-in).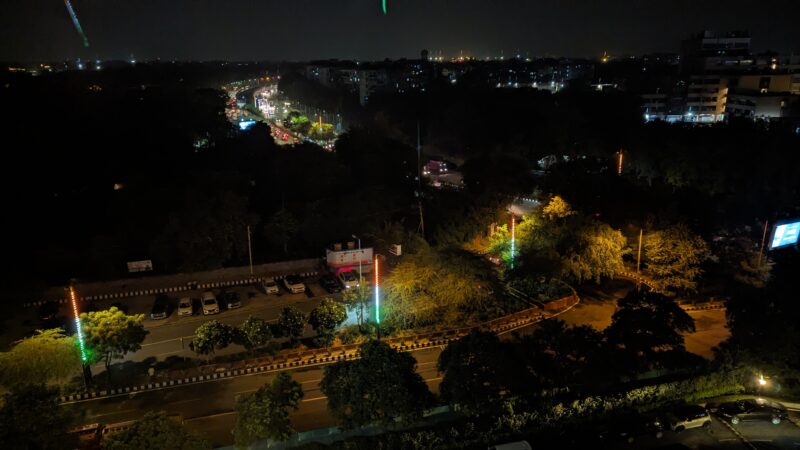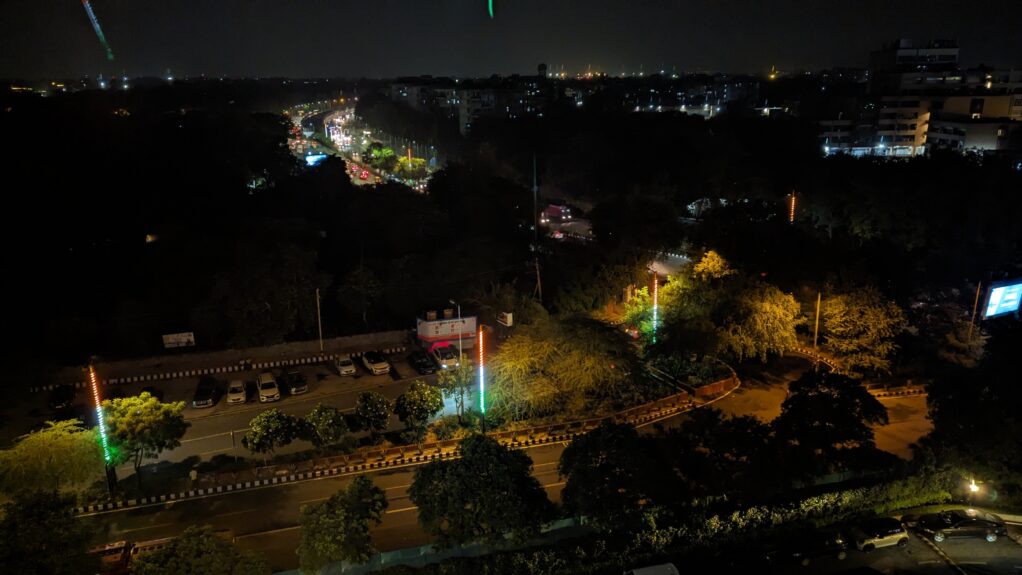 Deciding to go to India
So if you were planning to go to India and already have your visa, I definitely wouldn't change my plans just because of what you see on the news.
And if you don't have your visa, there's no upside to canceling early and there's a major upside to waiting, as we explained in our post about visiting Maui despite the fires.
The links between Canada and India are very numerous, so this visa suspension could be removed quickly. Or not. Maybe it will even escalate further. Nobody knows, unfortunately. Follow the situation.
I'm here in India for 3 weeks, before heading to Bhutan and Nepal, and you can follow more of the day-to-day on my personal Instagram account (or you can follow Andrew's personal Instagram to see Northern Québec, Louisiana, Toronto, and Las Vegas in the next weeks).
Want to get more content about travel rules and entry requirements?
Summary
Entering India as a Canadian was almost normal during this unprecedented diplomatic conflict that led to the suspension of visa issuing by India… because I already had my visa. The customs agent did ask me about the situation, but apart from that, Canadians who have their visa can enter without a problem.
What would you like to know about India's visa suspension for Canadians? Tell us in the comments below.
See the deals we spot: Cheap flights
Explore awesome destinations: Travel inspiration
Learn pro tricks: Travel tips
Discover free travel: Travel rewards
Featured image: India entry stamp (photo credit: Kevin Gagnon/Flytrippers)
Share this post to help us help more people travel more for less: