Nutella fans should be excited to read that headline and learn that a Nutella pop-up hotel will be opening early next year. Yes, it looks insanely cool… but the thing is, only a select few will be able to experience it!
Hotella Nutella—the first-ever Nutella pop-up hotel—is coming to Napa Valley, California, in January 2020, and it will only be open for a limited time.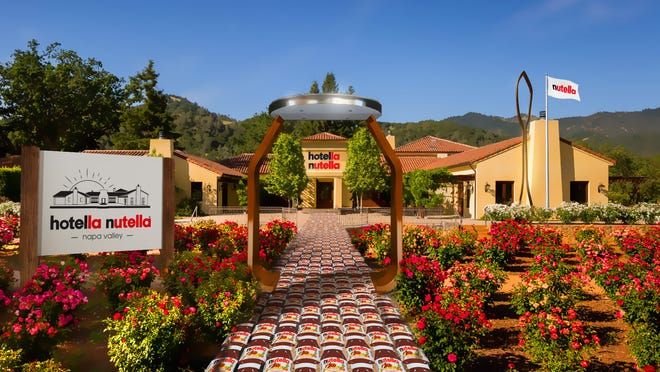 The Contest
There's a contest to get a chance to stay in this unique accommodation. Only 3 lucky winners (plus 1 guest each) are going to be part of once-in-a-lifetime Nutella weekend breakfast experience.
The grand prize includes 2-nights accommodation, roundtrip coach air and transportation, and a unique Nutella breakfast experience.
The beloved chocolate-hazelnut spread brand announced that the hotel would be open only for one weekend: January 10–12, 2020.
To enter the contest, Americans over the age of 21 must log on to the Hotella Nutella website, where they'll submit a 60-second video demonstrating their passion for Nutella. To win this fantastic Nutella weekend breakfast experience, they have to submit your video by December 08, 2019.
The Hotel's Interior
The whole place will be completely decked out in Nutella decor. Think croissant-shaped pillows, and Nutella-branded bedspreads and wallpapers. But even the kitchen will be full of Nutella accessories.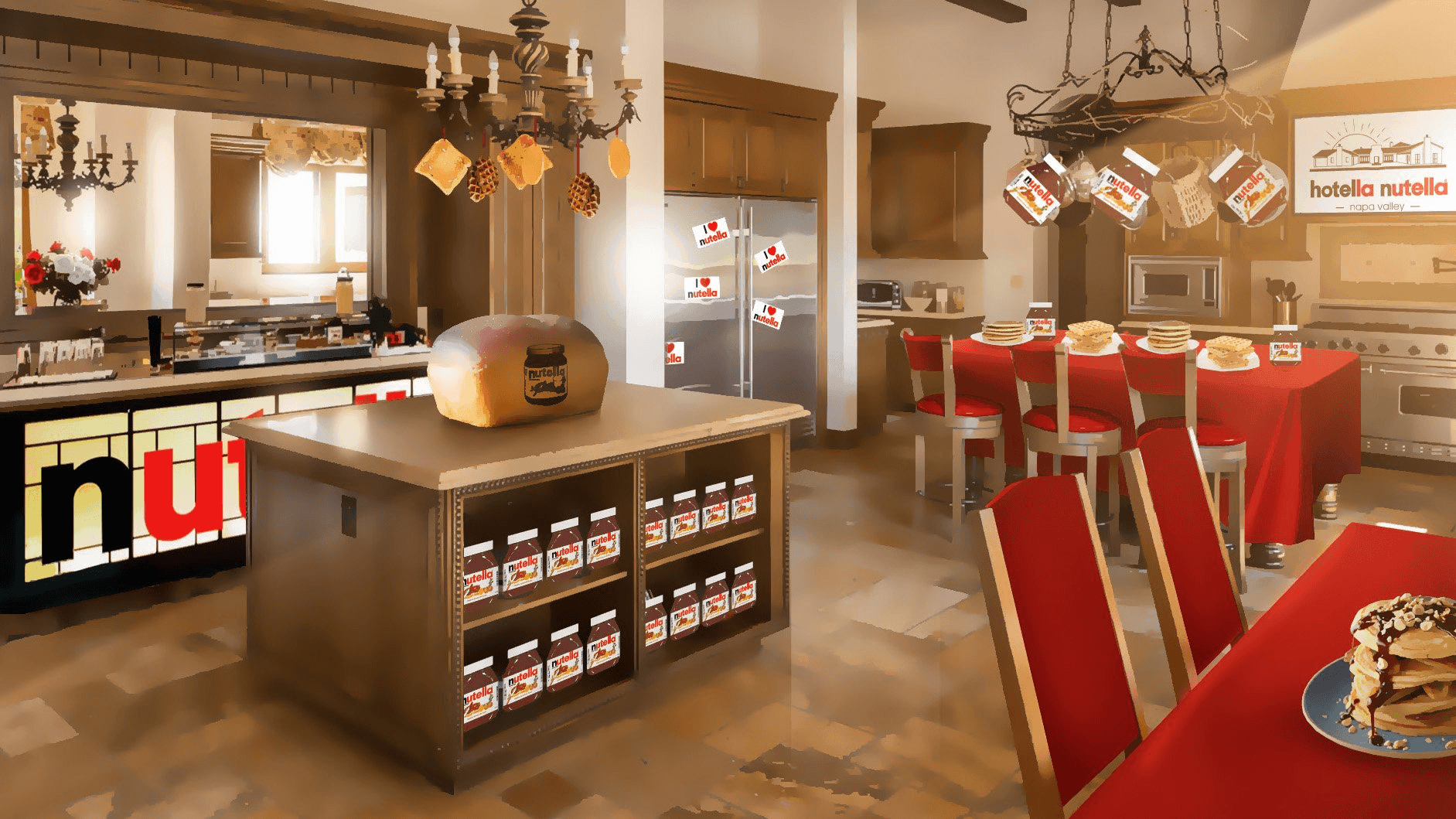 The most outstanding Nutella breakfast masterpieces will be prepared by celebrity chefs from Iron Chef and the Food Network, according to Business Insider.
Furthermore, an exhibition from Dancakes, the viral pancake artists, will also take place. A team of pancake experts will show and teach guests how to prepare exceptional pancakes.
These food-centric pop-up hotels seem to be a trend, as this summer Taco Bell opened a taco-themed pop-up hotel for megafans.
Which food brand would you want to be next?
Want to make sure you don't miss out on travel news stories like this?
Summary
A Nutella hotel would be the ultimate unique experience for Nutella fans. While you probably won't get to stay there, there will surely be more and more unique hotels around the world that are more accessible.
What do you think about this pop-up experience? Do you want more news stories like this? Tell us in the comments!
Want to see our current discounted plane tickets?
Click here to see our flight deals
Want more travel tips and inspiration?
Click here to see the blog homepage
You'll probably enjoy this article:
Travel Hacking: Free Travel (really)
Help us spread the word about our flight deals and travel tips by sharing this article and, most importantly, bookmark Flytrippers so we can help you navigate the world of low-cost travel!
Featured image: Hotella Nutella room (Photo Credit: Hotella Nutella)
Advertiser Disclosure: Flytrippers receives a commission on links featured in this blog post. We appreciate it if you use them, especially given it never costs you anything more to do so, and we thank you for supporting the site and making it possible for us to keep finding the best travel deals and content for you. In the interest of transparency, know that we will NEVER recommend a product or service we do not believe in or that we do not use ourselves, as our reputation and credibility is worth far more than any commission. This principle is an essential and non-negotiable part of all our partnerships: we will never give any third-party any control whatsoever on our content. For more information on our advertiser disclosure, click here.
Share this post to help us help more people travel more for less: