Porter, one of Canada's biggest airlines already, has just announced an absolutely huge expansion: they are actually shaking up their entire business model. Obviously, this is very good for travelers: competition is vital for low airfares.
As a reminder: The only thing that determines how much an airline charges for a plane ticket is how much they can get away with charging. That's it. It has nothing to do with the distance flown, the number of flight segments, nothing. It's all about competition.
Canada's competitive landscape has been just terrible in the past, which is one of the reasons why we've historically had literally the highest airfares in the developed world (and by far the main reason).
But we're about to get a lot more competition, with this announcement (and the fact Canada now has 2 ultra low-cost carriers too, which is even more impactful for prices of course).
Porter's major expansion
Just to give you some context: Porter currently is a small airline based out of Toronto's Billy Bishop Airport Airport (YTZ), formerly called City Centre Airport.
They have a fleet of just 29 planes, all Bombardier Q400 turboprops (jets aren't allowed to operate at YTZ, limiting Porter's growth potential).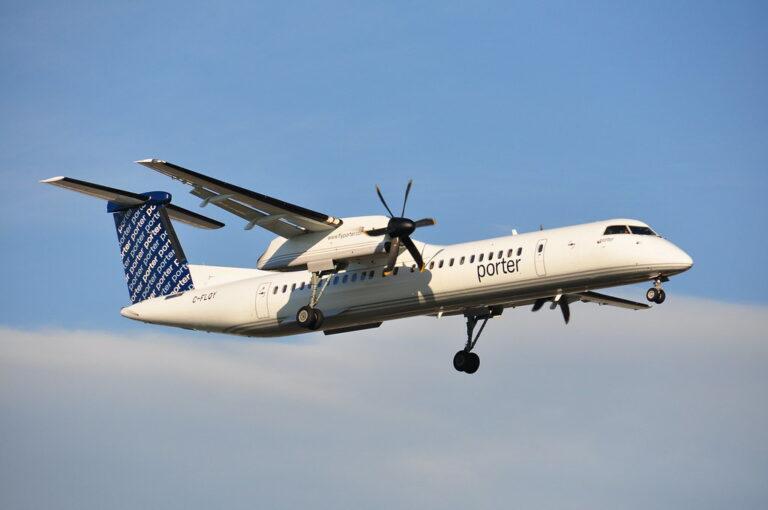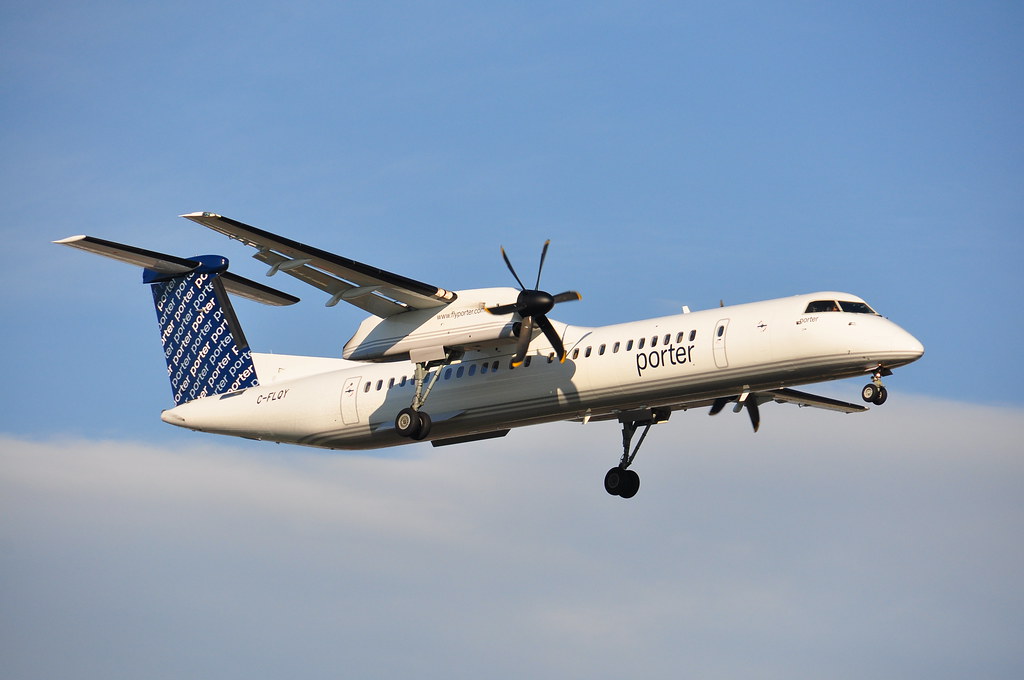 Not only is Porter ordering up to 80 new aircraft (more than twice as many as what they currently have), they are ordering much bigger aircraft (almost twice as many seats as their current planes)… and completely changing their business model itself.
As a former management consultant in the field of business strategy—and as someone who also happens to be an aviation fanatic… personally, I find this extremely fascinating! It's really major.
With 29 planes, currently Porter is nowhere near as big as our big 2 players Air Canada (312 planes) and WestJet (158 planes), but we have so little competition in Canada that they are still among the biggest.
But with this plane order, they might become a major player (maybe with the helping hand of a US airline…) if the plan is executed fully: the order is a firm commitment of 30 planes (guaranteeing they will at least double their fleet), along with 50 options as well.
Background on Porter
Porter is currently more of a regional airline: they only have that one hub at YTZ.
That is the airline's main selling point: you land on an island just off the waterfront, literally only a few minutes from Toronto's downtown core. I loved landing there when I had to go to Toronto for business.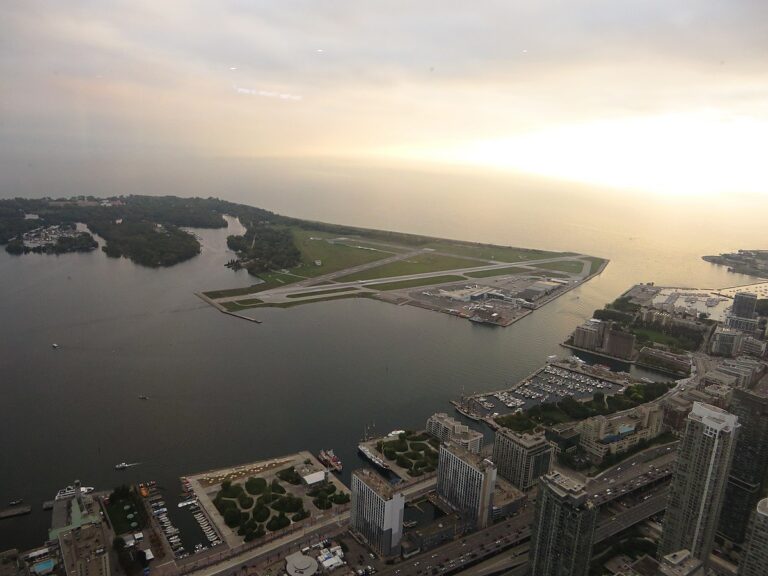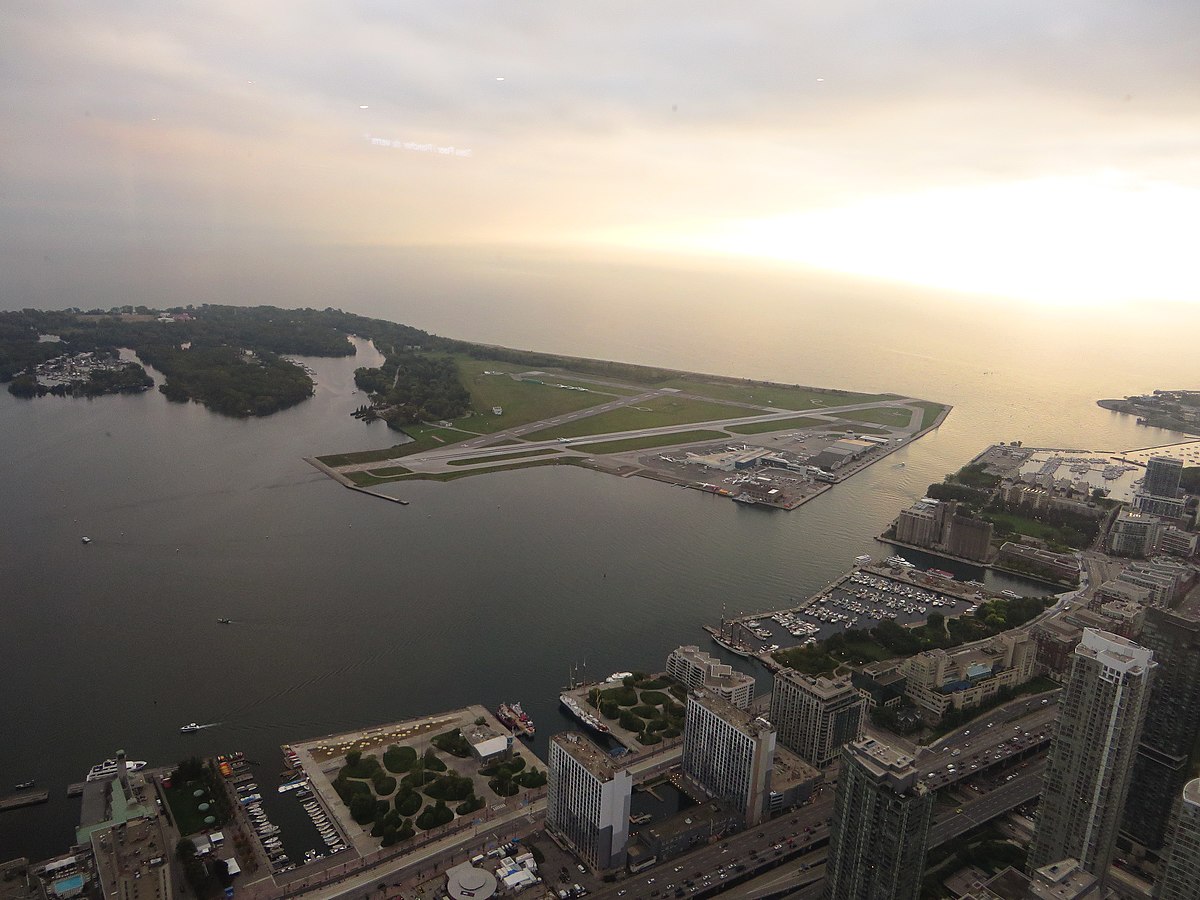 Porter also has a clear premium positioning, offering:
A more premium terminal for all passengers at YTZ
Very comfortable and spacious seats onboard
A no-middle-seat fleet
Premium snacks, as well as beer and wine served in real glassware, for all passengers onboard
READ ALSO: Unlimited airport lounge access for 2 years and $1,200+ in profit
Combine all that with their YTZ location, and as you can imagine, Porter is very popular with business travelers.
I have flown on Porter and it's true that it was pleasant. While I wouldn't necessarily pay more to fly them (I never pay more to fly any airline actually; that's how I get to go on 12 international trips per year like I did in 2019), the fact is that for the cities they did serve, they weren't necessarily more expensive anyway.
Porter's new business model
Porter will become a classic full-service airline, get their first-ever jets, start operating at Toronto-Pearson (YYZ) among others, and fly all the way to the West Coast and even the Caribbean.


To be clear, this expansion will not replace their current regional jet operations at YTZ; it will complement it.
Basically, next year Porter will almost be like 2 separate airlines (because the regional flights can't even feed passengers to the jet flights, given the separate airports).
Porter will be the North American launch customer for the Embraer E195-E2, a brand-new fuel-efficient aircraft that actually competes with the Canadian-designed CSeries, now called the Airbus A220.
READ ALSO: Attending Air Canada's official A220 unveiling
Porter released this map of potential future destinations.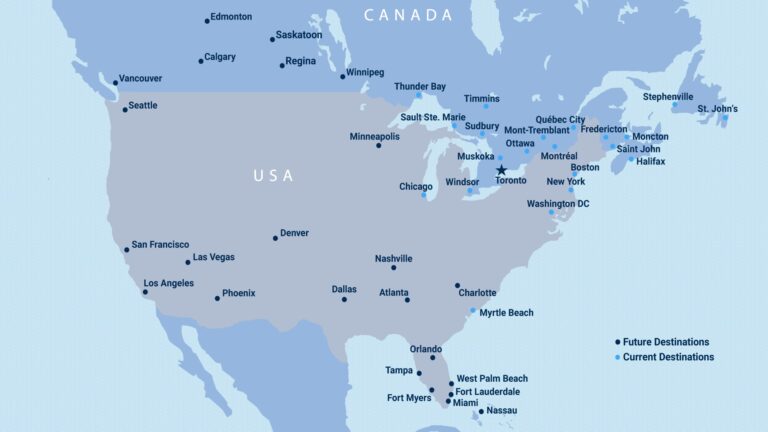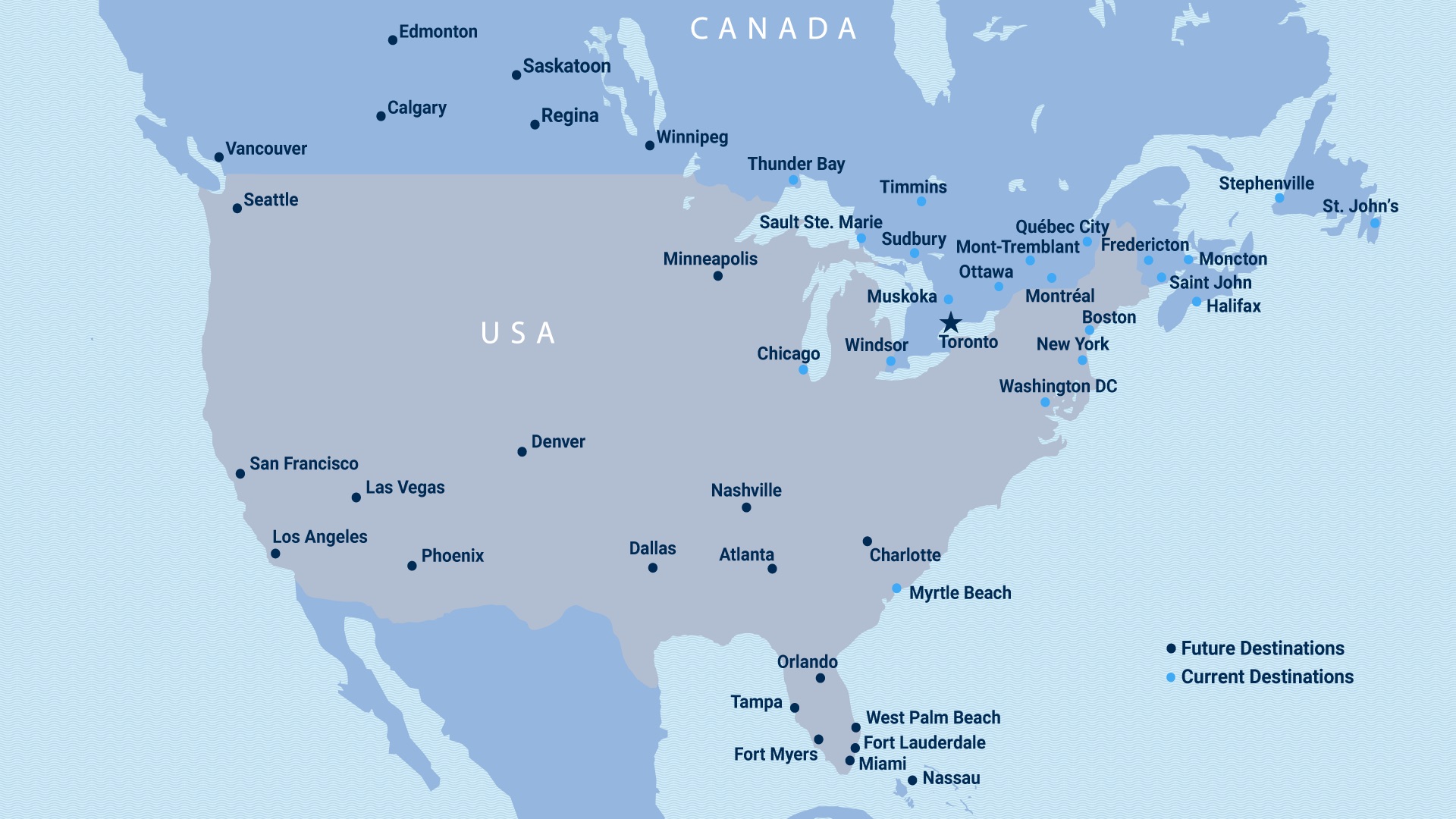 That is certainly very ambitious. There are a lot of destinations on that route map.
Of course, this doesn't mean they will all actually come to be. There are few things that airlines like more than teasing new routes… many of which end up never launching.
But if Porter starts service to even half of the dots on the map, it will be extremely positive for our Canadian competitive landscape.
They mention that the new jets will be based in 4 Canadian airports:
Toronto-Pearson (YYZ)
Ottawa (YOW)
Montreal (YUL)
Halifax (YHZ)
The other Canadian cities on that map will either get flights to those 4 cities or keep their existing YTZ service (or potentially both—for those within a turboprop's limited range from YTZ, of course).
Porter will start getting their E195-E2 deliveries in the second half of 2022, so this is still pretty far away.
In yesterday's announcement, they mentioned that the specific new routes will be disclosed in the future. Porter's booking schedule is already open all the way to May 2022 today, so the new routes could potentially go on sale in a matter of a few months.
Porter's potential US partner
When the rumor of this expansion surfaced a few weeks ago, we weren't sure whether or not to mention them because frankly, it seemed like such a major change. Almost too major to be true.
(Porter had placed a huge conditional CSeries order in the past, but they simply wanted to get permission to fly the jets from YTZ, not change their entire business model like they want to do this time.)
Well, one part of the rumor involved a US partner, and nothing about that was mentioned at all in yesterday's official announcement.
But since the initial rumor mentioned a firm order of exactly 30 E195s and that part turned out to be very accurate, I'll share it anyway—just know that this isn't official like the first part.
Basically, the rumor had Porter partnering with American Airlines (the world's largest airline by many metrics) and even potentially joining the oneworld airline alliance as what they call a connecting partner (basically a cheaper way to join an airline alliance without becoming a full member).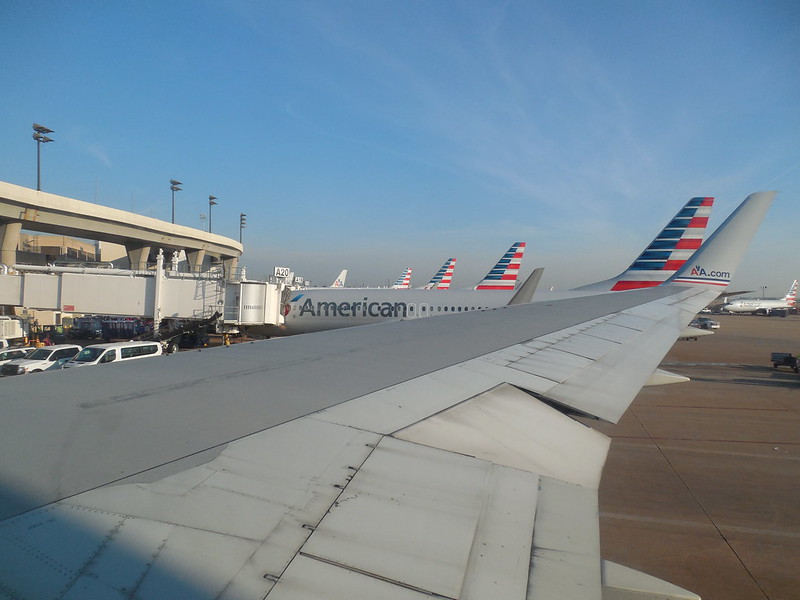 That would be great for travel rewards enthusiasts, with potentially a new way to use already-powerful Avios points, one of the currencies in our free cheat sheet of the 5 essential rewards programs for Canadian travelers (you can easily get Avios points by transferring from Amex, RBC, and HSBC—don't miss our ultimate guide to that program next week).
This rumor does make a lot of sense: Air Canada partners with United (they've dominated for a long time) and WestJet partners with Delta (this is more recent, since WestJet has shifed to becoming a full-service airline too).
So the only one of the USA's Big 3 legacy carriers with no Canadian partner is American Airlines (AA)… because Canada just doesn't have 3 major airlines (yet).
This is ironic, because if you know your Canadian aviation history, you know that AA cam very close to actually acquiring Air Canada and in the past had partnered with Canadian Airlines, which was a very major player here before disappearing and leaving AA with no foothold in the Canadian market at all.
For what it's worth, 8 of AA's biggest hubs are on the map published by Porter (Dallas, Charlotte, Chicago, Miami, Phoenix, Los Angeles, Washington, New York) but hey, they have so many cities on their map: that alone doesn't mean anything. Also noteworthy is that Porter's chairman of the board is none other than Donald J. Carty… a former American Airlines CEO.
Anyway, time will tell if this comes to be. But it sure is promising, as having a partnership with the world's largest airline would certainly help Porter compete with other Canadian airlines… which is always a win for consumers.
Want to get more content to restart traveling for less?
Summary
Porter announced a major expansion and a complete shake-up of their business model, something that will increase competition in Canadian aviation and help lower airfares!
What would you like to know about Porter and its expansion? Tell us in the comments below.
Explore awesome destinations: travel inspiration
Learn pro tricks: travel tips
Discover free travel: travel rewards
Featured image: Porter's new E195-E2 (photo credit: Porter)
Advertiser Disclosure: In the interest of transparency, Flytrippers may receive a commission on links featured in this post, at no cost to you. Thank you for using our links to support us for free, we appreciate it! You allow us to keep finding the best travel deals for free and to keep offering interesting content for free. Since we care deeply about our mission to help travelers and our reputation and credibility prevail over everything, we will NEVER recommend a product or service that we do not believe in or that we do not use ourselves, and we will never give any third-party any control whatsoever on our content. For more information on our advertiser disclosure, click here.
Share this post to help us help more people travel more for less: