Qantas, Australia's flag-carrier and largest airline, has announced that they will require all international passengers to have had the coronavirus vaccine. Even more noteworthy is that the CEO expects this requirement implemented by many other airlines. This gives us a glimpse of how the soon-to-be-ready vaccine will affect travel.
Here are the details.
Qantas coronavirus vaccine announcement
In a recent interview, Qantas CEO Alan Joyce said that having received the coronavirus vaccine would be a requirement for all international flights on the airline.
It's really not surprising that COVID-19 vaccination will be required: plenty of countries already require some proof of vaccination and have for years. That's pretty common. Nothing new. For example, for my trips to Africa last year, a few countries required yellow fever vaccination.
In short, vaccines have often been required to travel and I can't imagine someone would think that this one would not be required… at least for some destinations internationally (given the circumstances and how the coronavirus has decimated the travel industry).
What's a bit more surprising is that an airline would require that, instead of the destination country. I don't think I've ever heard of an airline requiring a vaccine of any type (but then again, they are private businesses and can do whatever they want).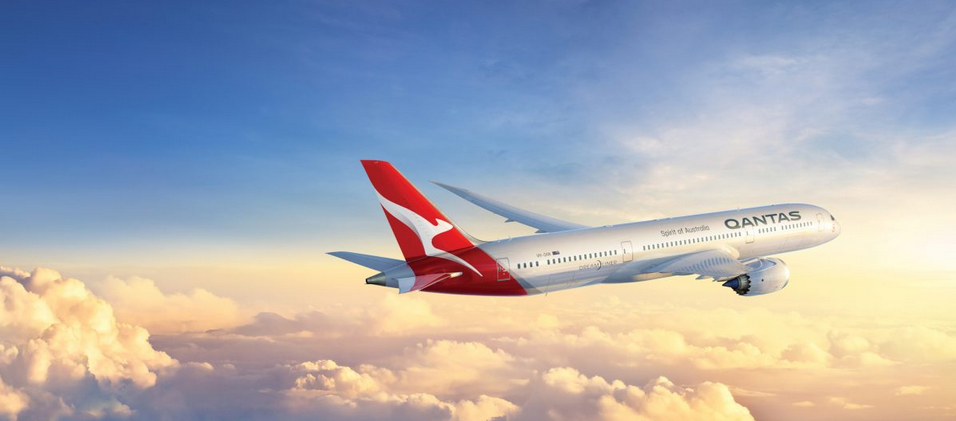 Also, it's not really surprising that Australia would be strict about the vaccine requirement: they've taken one of the most extreme approaches to travel restrictions during the pandemic (they just forgot to tell their quarantine supervisors).
And Qantas as an airline is also among the most pessimistic, previously saying they only expected to resume long-distance international flights in late 2021 (they prefer flights to nowhere in the meantime).
The impact of the upcoming vaccine on travel
The reality is that it seems very likely that proof of vaccination will become a standard requirement in the coming months. All signs point to it.
Some countries might hold out, just like many countries right now do not require proof of negative tests, do not require a test on arrival, and do not require a quarantine (6 of the European countries we've visited since this summer had no requirements at all).
But it's hard to predict how many will do that for the vaccine. It's just too early to tell.
Those who don't want to get vaccinated, just like those who aren't willing to wear a mask on a plane in order to be able to travel, will likely have to stay home for a while.
The Qantas CEO, responding to criticisms by anti-vaxxers who said they would fly a different airline, said he expects it will be "very difficult" for those who don't want to be vaccinated to find an airline that will want to carry them.
He said that based on discussions with his counterparts at other airlines. I am slightly surprised, as I would've imagined many airlines would've preferred not to get involved in this and just follow what individual countries require…
Anyway, the bottom line doesn't change: it will likely be hard for those who don't want to get the vaccine to travel internationally (no matter if it's because it's the airline or the country that requires the vaccine).
In fact, as much as it's great news that vaccines are going to be ready soon for the obvious public health reasons, in terms of travel specifically, it will be a game-changer to accelerate the recovery.
I am selfishly looking forward to that: once more countries reopen to us Canadian travelers, I will be less limited in my destination options.
But that said, I honestly fear that in the short-term, the vaccine could actually make it harder to travel than it is now…
That'll be the subject of a post next week…
Want to get more content to be ready to travel again, whenever that is for you?
Summary
The CEO of Qantas, Australia's largest airline, said he would make it mandatory to have the coronavirus vaccine to fly internationally on the airline… and that he believes his counterparts will require the same thing as well.
What do you think of mandatory vaccines to fly? Tell us in the comments below.
Explore awesome destinations: travel inspiration
Learn pro tricks: travel tips
Discover free travel: travel rewards
Featured image: Francois Peron National Park, Australia (photo credit: Michael Lämmli)
Advertiser Disclosure: In the interest of transparency, Flytrippers may receive a commission on links featured in this post, at no cost to you. Thank you for using our links to support us for free, we appreciate it! You allow us to keep finding the best travel deals for free and to keep offering interesting content for free. Since we care deeply about our mission to help travelers and our reputation and credibility prevail over everything, we will NEVER recommend a product or service that we do not believe in or that we do not use ourselves, and we will never give any third-party any control whatsoever on our content. For more information on our advertiser disclosure, click here.
Share this post to help us help more people travel more for less: