Nashville, Tennessee is known as the "Music City," and it's easy to see why. It's home to country music stars and talented songwriters who come to the city in search of inspiration and fame. You can't go anywhere without hearing music blasting from one of the city's many honky tonks and other live music venues it is known for.
But there's a lot more to Nashville than just country music. That's exactly what I discovered while traveling there in June as a solo traveler.
For a bit more context on my trip to Nashville and logistical tips, you can check out part 1 here. Stay tuned for one last part about traveling solo, as someone who's just starting out down that path!
So here are some of my favorite sights and activities for a week in Nashville.
Exploring the best of Music City
As a huge music fan, it was one of the main reasons I picked Nashville for one of my trips this summer. And the music really is everywhere in the city, starting with the live music scene.
The festive and musical atmosphere of Nashville is really one of a kind. And it doesn't matter what time of day or night it is, there's bound to be a show going on somewhere — and a bachelorette party or group of friends having a blast in an open-air party bus or tractor-towed trailer!
One of the best places to catch live music is on Lower Broadway, also known as "Honky Tonk Highway." This is where you'll find all the famous country music bars called "honky tonks," with their lively atmosphere, fresh drinks, and live music playing from early morning to late at night.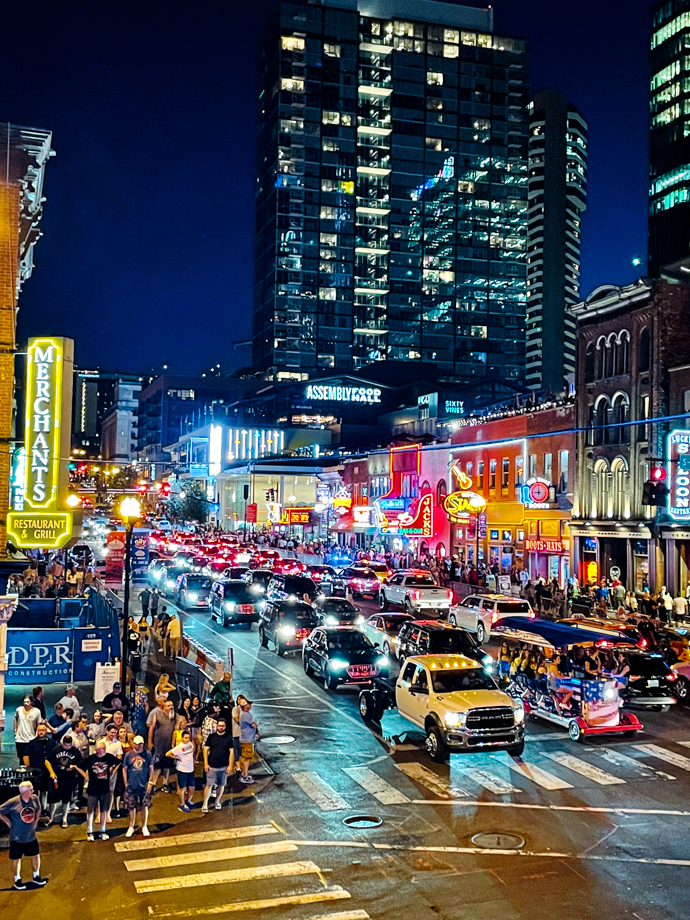 There are no cover charges for most honky tonks of Lower Broadway, which means you can hop from one to the other to enjoy the unique vibe of each and get the full experience. But, bring some cash to tip the bands and show your appreciation of their performance!
Honky tonks can get pretty crowded, so if that's not your jam, many have a 2nd (or 3rd) floor with a different band, different bar, and often more breathing room.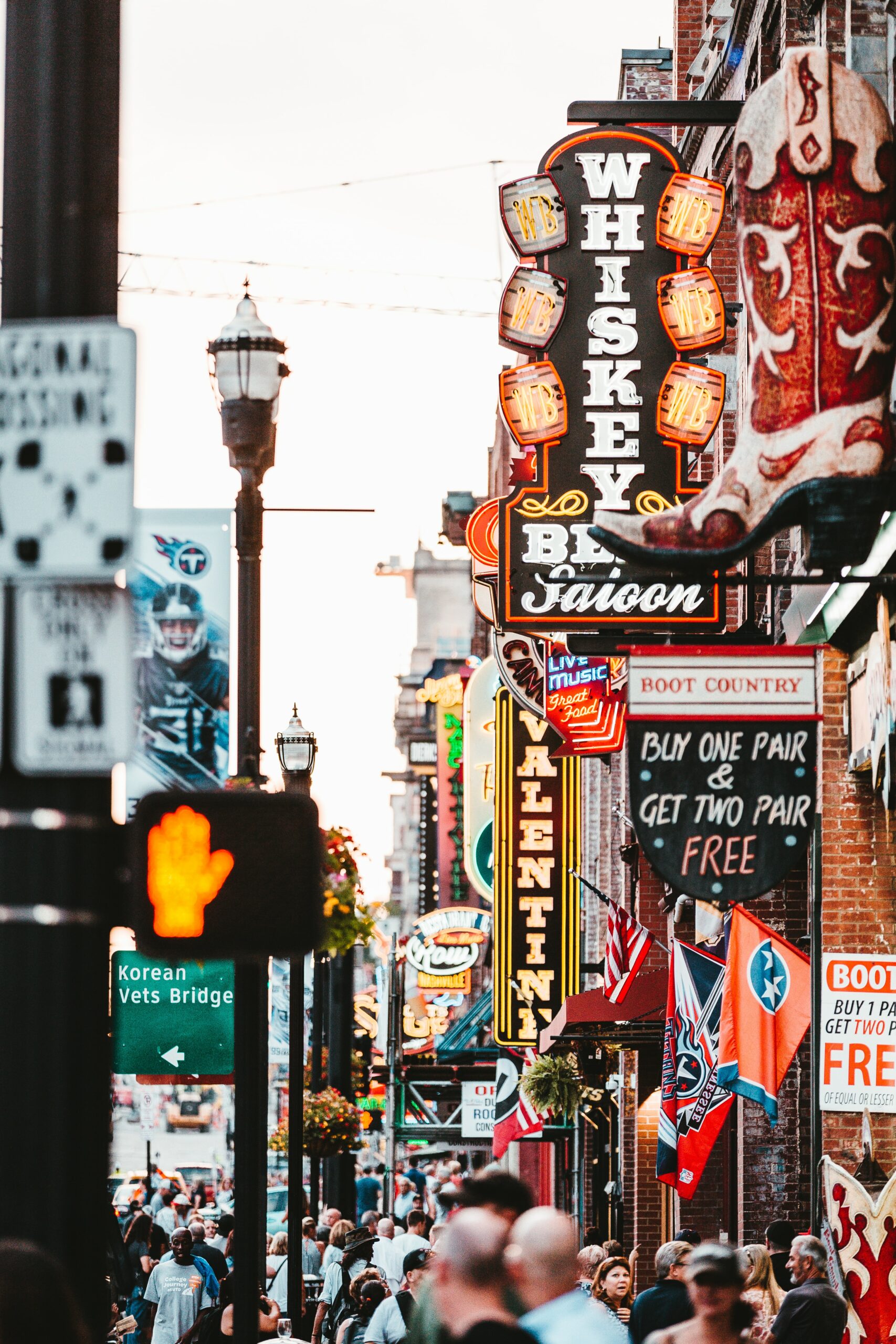 Of the many venues along Lower Broadway, Tootsie's Orchid Lounge (look for the purple building) is one of the authentic honky tonks, an institution with walls of pictures and memorabilia from its time hosting stars such as Kris Kristofferson, Patsy Cline, and Willie Nelson early in their careers.
Really close by, the Ryman Auditorium is another piece of Nashville music history. An iconic concert venue, it was once home to the Grand Ole Opry, a weekly country music concert and radio show dating back to the 1920s and bringing together country legends and rising talents on stage.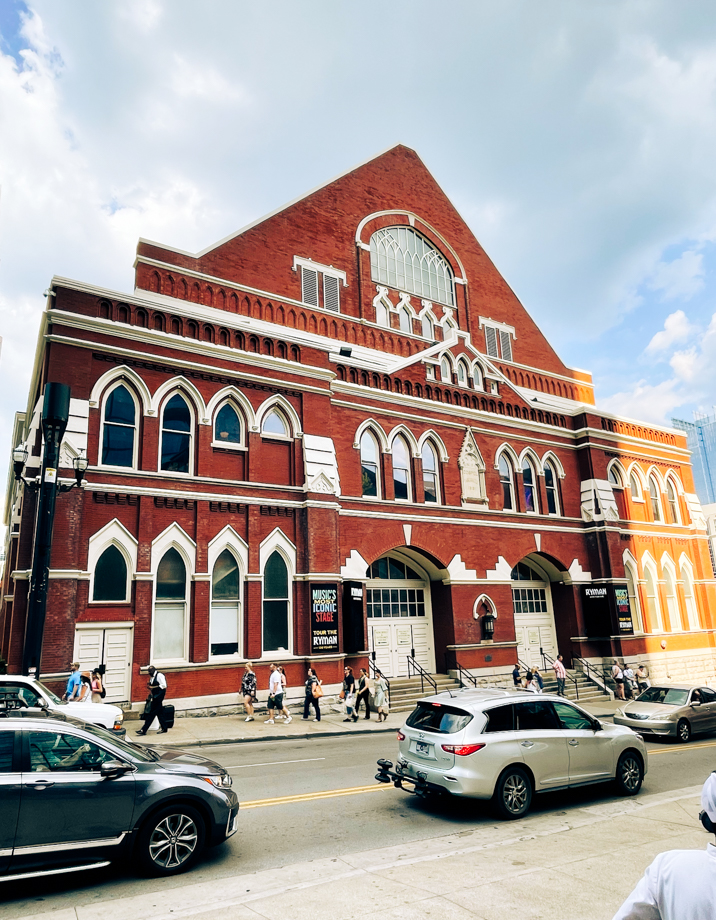 If you get the chance, see a concert at the Ryman (I did and I loved it!). Arrive a little early to walk around and see the beautiful stained glass windows and church-like wood seating (no wonder it's nicknamed the "Mother Church of Country").
If you can't make a show work, take a guided tour to learn about this venue's past and present.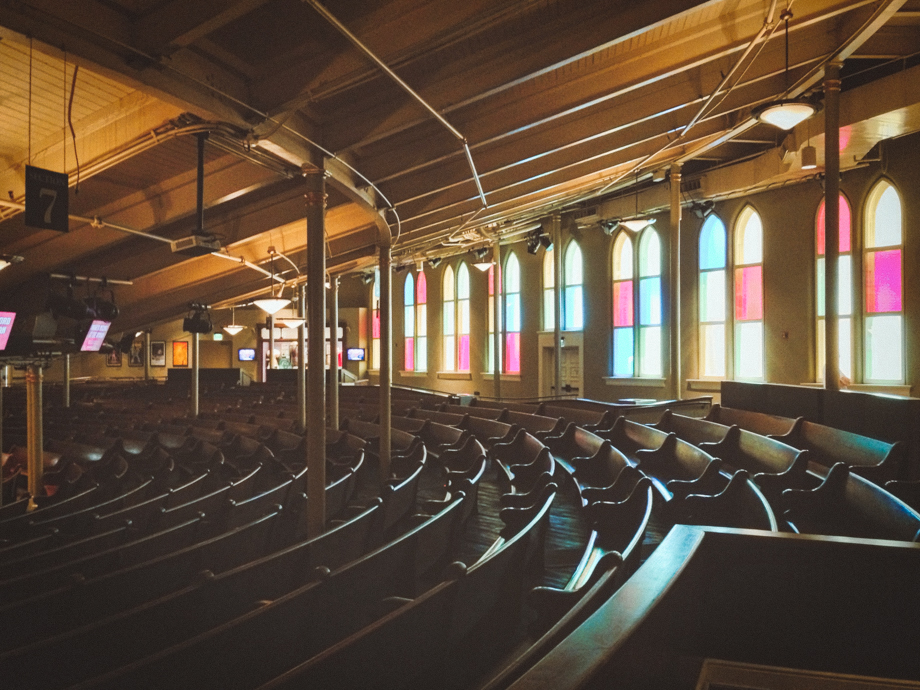 If you want to learn more about Nashville's musical history, there are several museums dedicated to music, including the National Museum of African American Music, which celebrates the central role African Americans have played in shaping all genres of American music from jazz to hip hop, and the Country Music Hall of Fame and Museum, which traces the history of country music from its roots to today.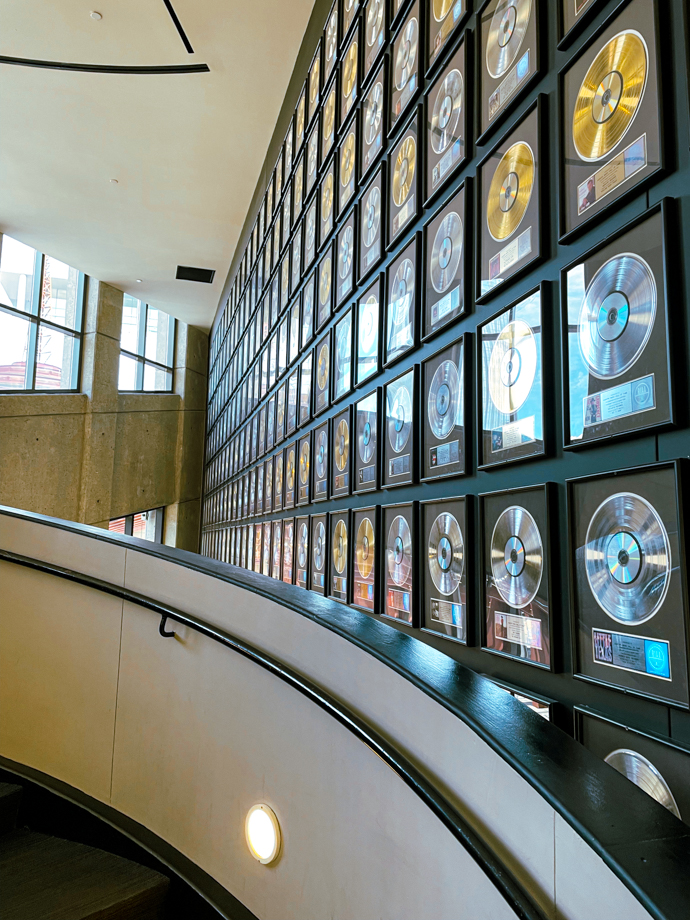 The RCA Studio B is a historic recording studio built in 1957 by Nashville legends Chet Atkins and Owen Bradley, and it was used by many famous names in country music, including Patsy Cline, Roy Orbison, Dolly Parton, and Elvis Presley.
A studio tour is only available when you purchase tickets to the Country Music Hall of Fame and Museum, but it's definitely worth the extra expense. You'll get to see the original recording equipment and instruments, hear about stories and anecdotes from the studio's heydays as well as its role in country music recording history, and get to stand on the exact spot where Elvis recorded over 200 of his songs.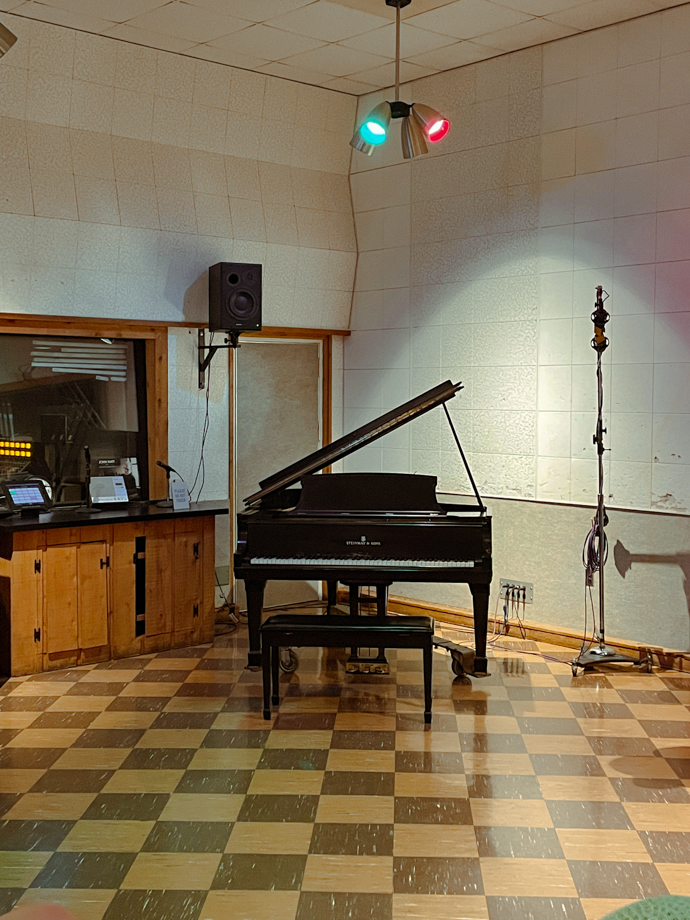 Music Row is the nickname for a historic district that spans a few blocks to the southwest of downtown Nashville and is home to the city's music industry.
Most of the major record labels have their headquarters on Music Row, along with a lot of music publishing companies and recording studios. If you're a music fan, it's definitely worth a visit to check out the vibe and experience where some of your favorite songs were recorded.
If you want to take a break from walking, I highly recommend hopping on the Old Town Trolley's Soul of Music City Tour. You'll get to experience Nashville's roaring spirit with a live-performing guide (yes, there's a keyboard on the bus!) while singing along to excerpts from music written, performed, or recorded there, and hearing interesting stories from Music City.
Nashville beyond the music
But there's a lot more than music to Nashville, which you can explore in its different neighborhoods. Here are a few highlights from the ones I visited:
Downtown Nashville
As the heart of the city, there's a lot to do and experience in downtown Nashville. Start by heading up to the State Capitol, which is said to be one of the most beautiful state capitols in the country (Andrew, Flytrippers' co-founder, has visited 24 of them and he agreed).
It's also a National Historic Landmark, and there's a good view of the city from the top of the hill.
Just a short walk from the Capitol is the Tennessee State Museum, which tells the story of Tennessee from its earliest days to the present with interactive exhibits and an extensive art collection. It's free to enter, so that's always a perk.
If you head towards the Cumberland River, take a stroll on the John Seigenthaler Pedestrian Bridge, which joins downtown and the East Bank. You'll get to see a great view of the city's skyline as well as the Nissan Stadium (home of NFL's Tennessee Titans).
Go in the evening to avoid some of the heat (Nashville summers can get pretty toasty) and see the pretty colors of sunset behind the buildings.
Downtown Nashville is also full of restaurants and nightlife.
For a night out away from the glitz and crowds of Lower Broadway, Printer's Alley is a can't-miss. This narrow alley is said to be home to some of Nashville's best bars. You can find everything from dive bars to rooftop lounges, so there's something for everyone.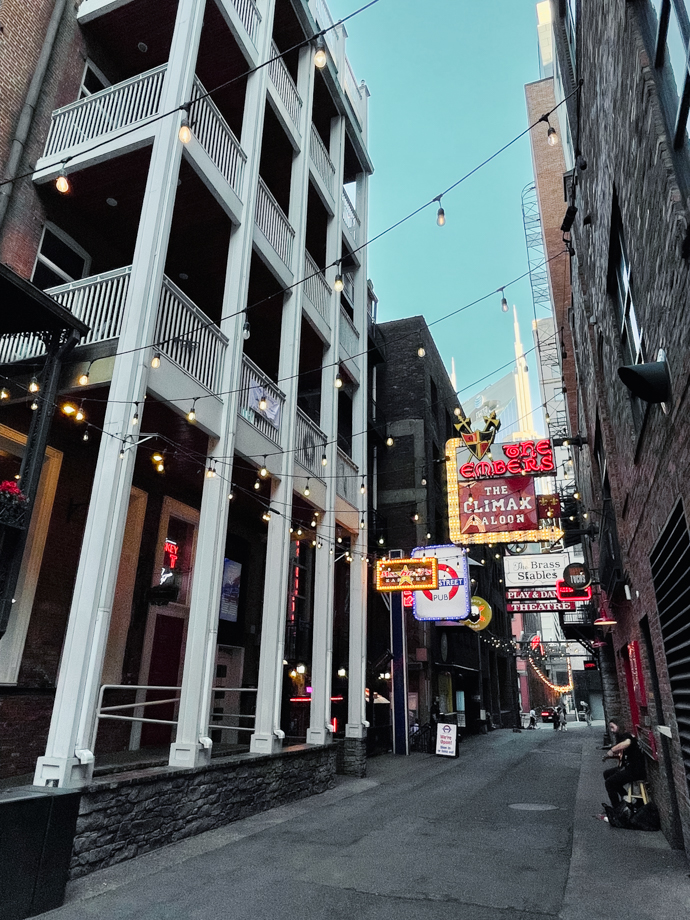 I also really liked Sixty Vines, a restaurant and wine bar with a very bright and stylish aesthetic where you can choose from a selection of 60 wines on tap (which explains its name).
East Nashville and the Five Points area
This was one of my favorite places in Nashville. While it's further away from downtown, it's also a bit more alternative than other neighborhoods and it has some great restaurants, bars, coffee shops, and boutiques.
There are also lots of murals and street art to admire as you walk.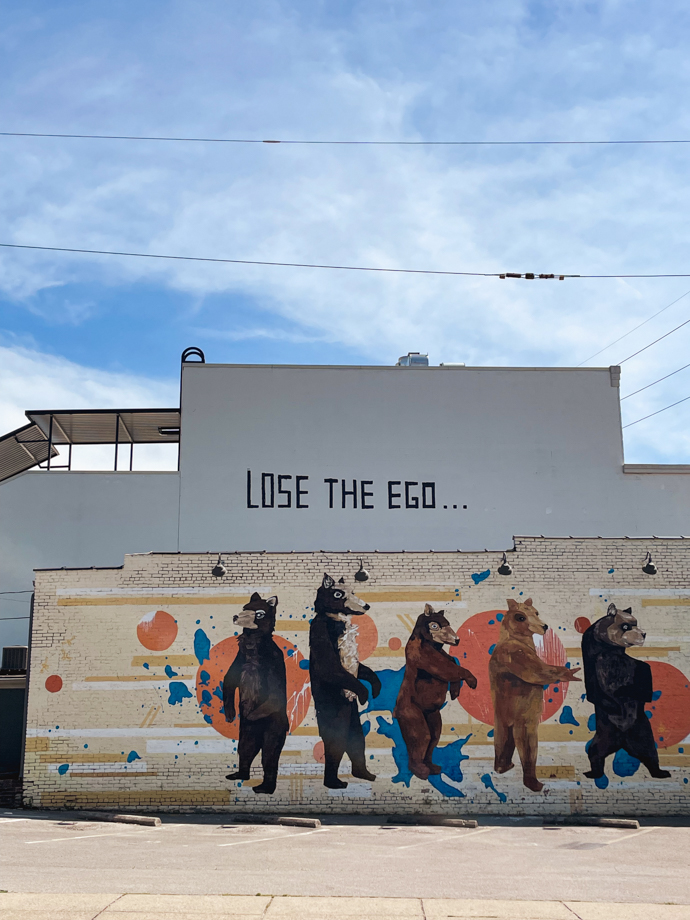 I'm always a fan of food and drinks experiences, and East Nashville definitely delivered on that.
I had a delicious Australian-style breakfast at Heart, a small, leafy restaurant inspired by the Melbourne café culture. My Turkish eggs and Heartbeet (a cold latte with beetroot powder) were great!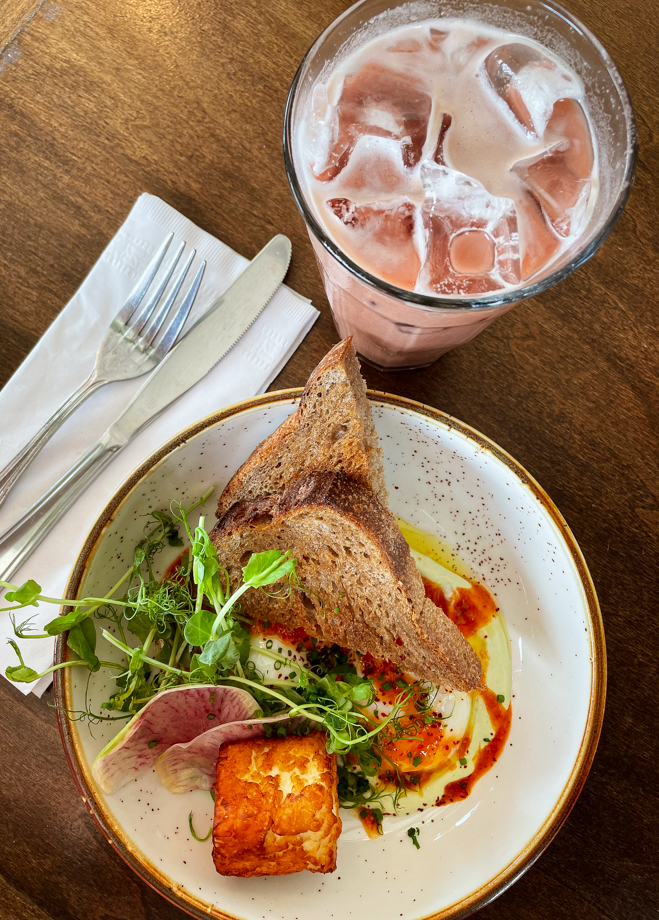 For cocktails, The Fox Bar & Cocktail Club is tucked away behind a storefront and has a great atmosphere and an even better selection of drinks.
I had also decided to treat myself to a true Tennessee experience, so I signed up for a Tennessee Whiskey Workshop, held by a chef-turned-whiskey-expert at the Rosemary & Beauty Queen, a really cute bar in the Five Points area.
It was really fun to chat with the host and learn about this spirit and how to make old-fashioneds like a pro, from classic to peach tea-infused! And since I was traveling solo, it was a great way to meet new people, too.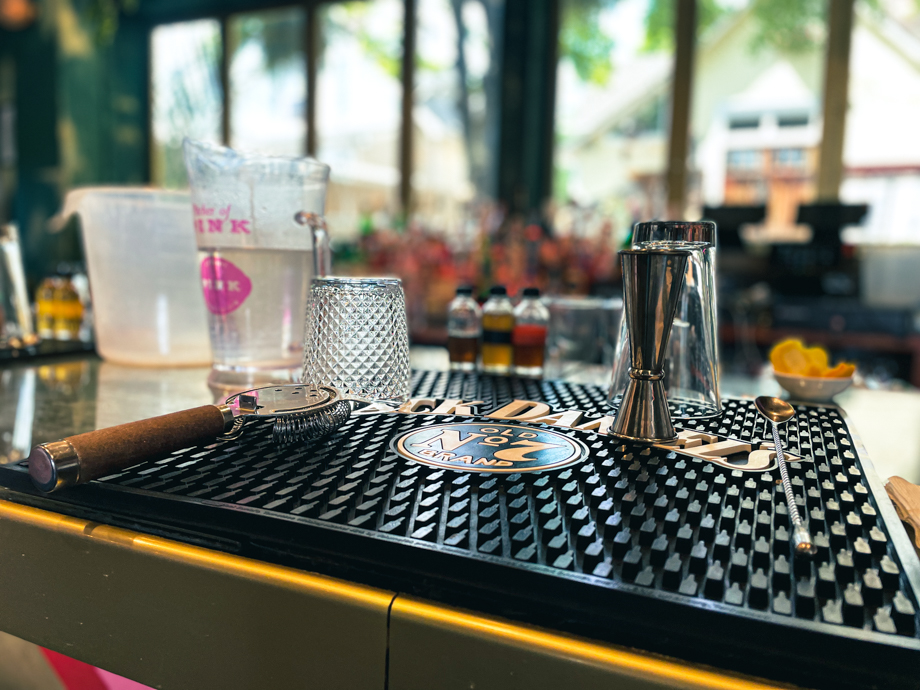 West End
West End's epicenter is Centennial Park, a large park with an arts center, historical monuments, and a sunken garden. There was free live music for Pride when I went and it was nice walking on the 1-mile trail that loops around the lake.
The centerpiece of that park, however, is the Parthenon, a full-scale replica of the ancient Greek temple that now serves as an art museum. One of Nashville's nicknames, "Athens of the South," inspired the decision to build this monument.
I didn't get to go inside, but it has a statue of Athena standing 13 meters tall — the tallest indoor statue in the US.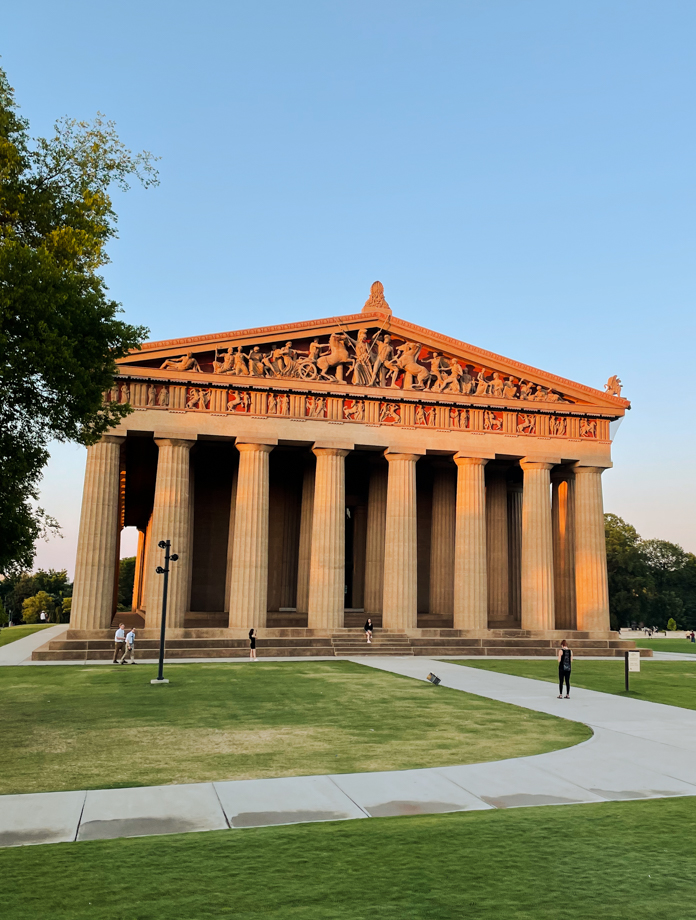 And even though I was in Nashville for a whole week (and because I was working while I was there), there are still a few places I didn't get to see, like The Gultch, an upscale neighborhood with chic hotels, trendy restaurants, and a popular wings mural, or Green Hills, where The Bluebird Cafe is located (one of the most popular listening rooms to hear new and original material from the city's up-and-coming songwriters — buy tickets early, they often sell out weeks in advance).
Want to receive more content about inspiring destinations?
Summary
I hope you enjoyed this little tour of Nashville! If you're ever in the area, make sure to check out these sights and more. Music lovers will feel right at home, but there's something for everyone in this vibrant city.
What would you like to know about Nashville? Tell us in the comments below.
See the deals we spot: Cheap flights
Explore awesome destinations: Travel inspiration
Learn pro tricks: Travel tips
Discover free travel: Travel rewards
Featured image: Lower Broadway, in Nashville (photo credit: Chad Morehead)
Advertiser Disclosure: In the interest of transparency, Flytrippers may receive a commission on links featured in this post, at no cost to you. Thank you for using our links to support us for free, we appreciate it! You allow us to keep finding the best travel deals for free and to keep offering interesting content for free. Since we care deeply about our mission to help travelers and our reputation and credibility prevail over everything, we will NEVER recommend a product or service that we do not believe in or that we do not use ourselves, and we will never give any third-party any control whatsoever on our content. For more information on our advertiser disclosure, click here.
Share this post to help us help more people travel more for less: