A few weeks ago, we told you about an offer running until the end of August that allows you to get unlimited trains for €9 for one month in Germany. If you've decided to go there or were already planning to visit this country this summer, we're listing 17 regions to see in Germany with this pass (which is valid for regional trains, buses, and trams) or simply for your next trip to Deutschland!
Germany is a big country with a lot of variety and many regions that each have their own unique features, so there's really a lot to see.
(For reference, Germany is over 3 times bigger than the size of Southern Ontario!)
It's obviously not an affordable country, but many people prefer going to expensive countries even if it costs more (and seeing what this one has in store, it's clear that there are good reasons to go there — but it requires a bigger budget).
So here are our suggestions for 17 regions to visit in Germany.
1. Berlin and Potsdam
It's impossible to talk about Germany without talking about Berlin, its trendy and dynamic capital. You can dive into history by visiting Checkpoint Charlie, the remains of the Berlin Wall and the Brandenburg Gate, or choose something more modern by going to the top of the Fernsehturm (TV Tower), exploring the trendy Kreuzberg district, or visiting the Botanical Garden, the 2nd largest in the world.
Our guest blogger shared his 5 favorite spots after living there for 1 month. I've never been there, but every traveler I've met around the world loves Berlin, and I can't wait to discover this city!
About a 30-minute train ride from Berlin, you can also visit Potsdam to see the Sans-Souci Palace, a UNESCO World Heritage site often referred to as the "Versailles of Germany."
2. Munich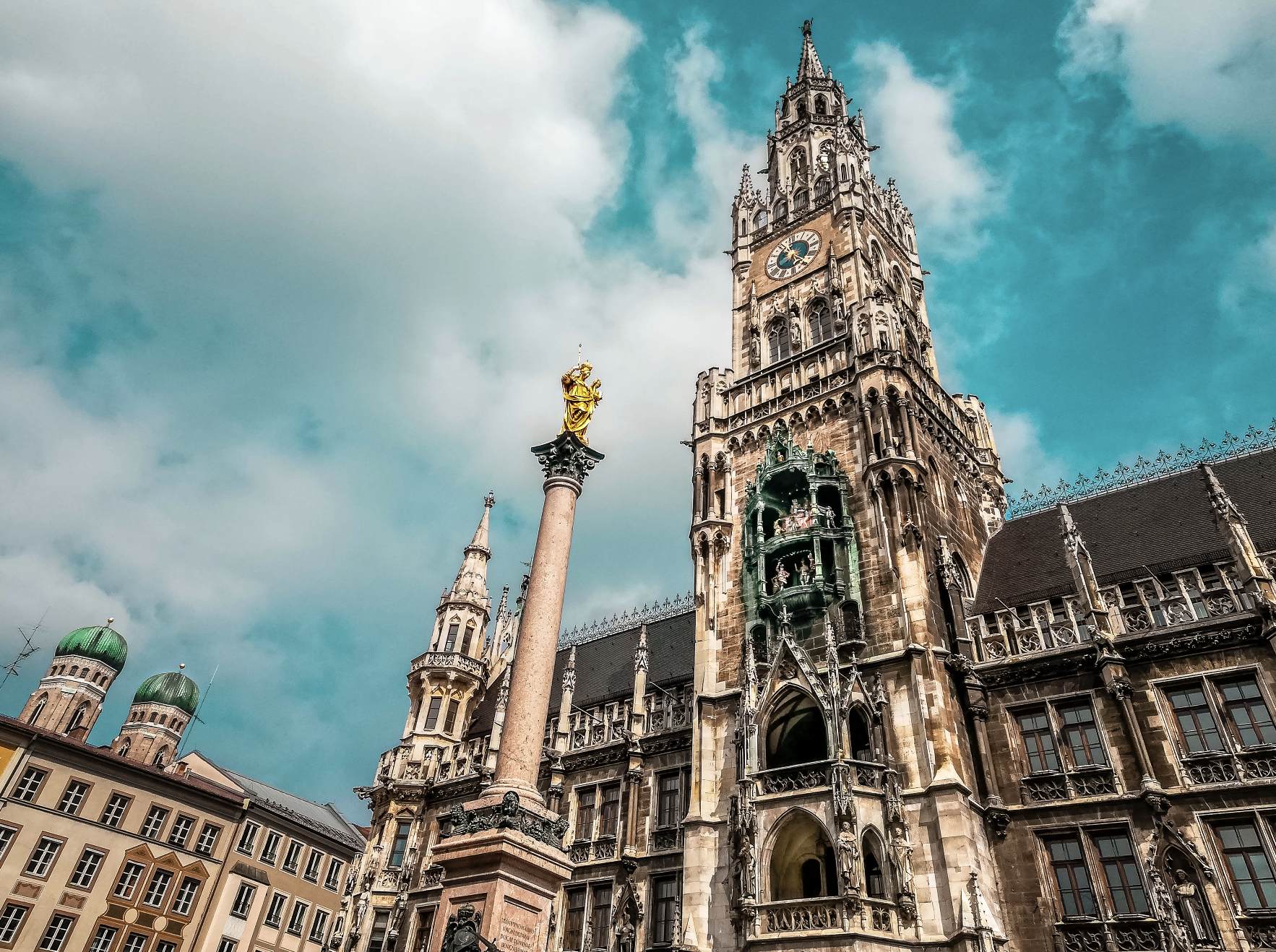 Munich (München in German) is mainly known for the Oktoberfest (which takes place mostly in September and not in October, despite its name), and it's a must if you go there at that time of year. But even in summer, Munich is a fascinating city.
You can gawk at the neo-Gothic architecture of the Neues Rathaus (new town hall) on Marienplatz or the futuristic design of the BMW Museum.
And even without the Oktoberfest, you can go to the famous Hofbräuhaus tavern and drink a pint of Hofbräu beer or enjoy a Bavarian beer and food evening to get a taste of the local culture.
3. Rhine-Ruhr region (Cologne, Düsseldorf, Bonn)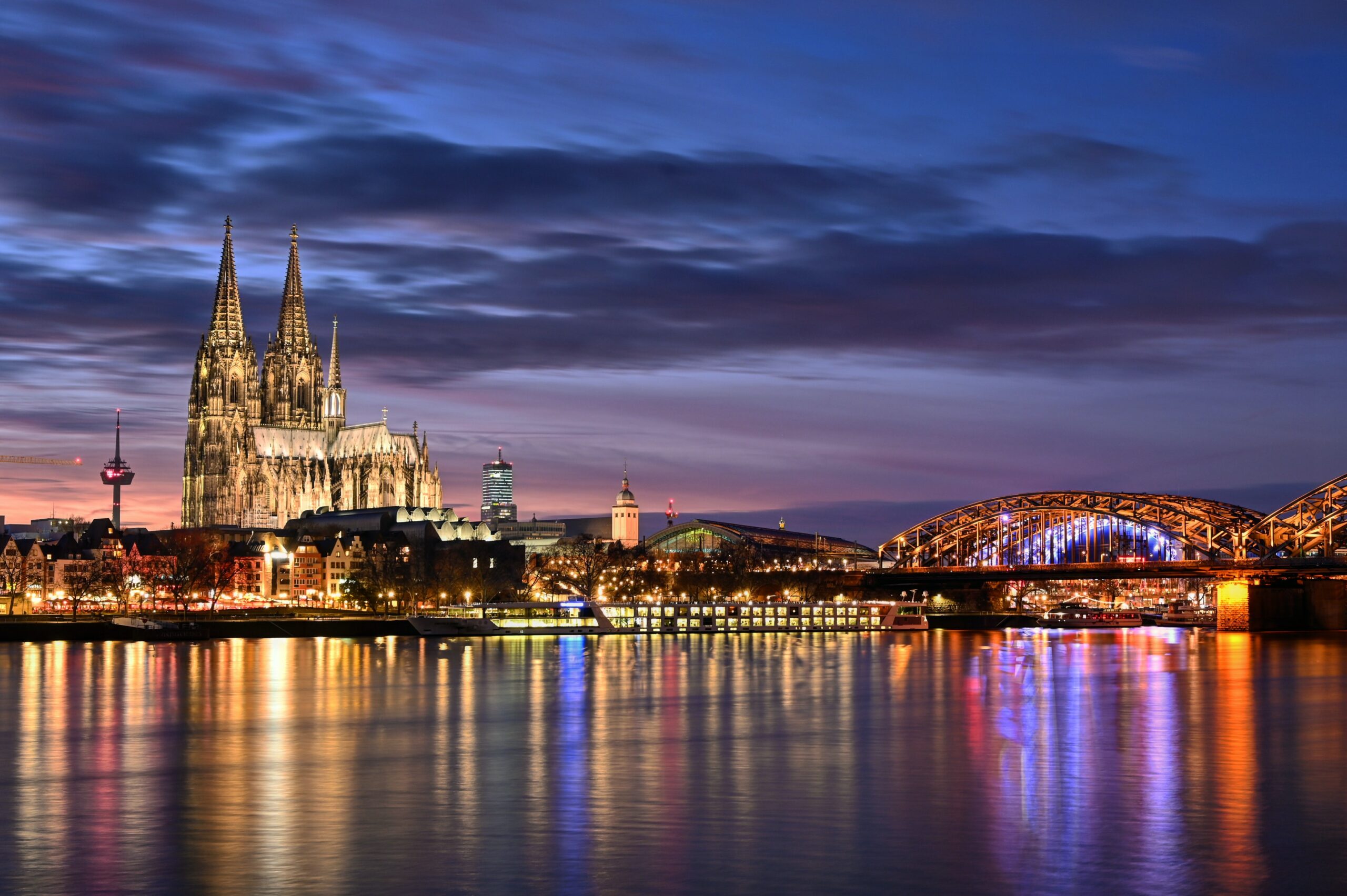 It's an unknown fact, but the Rhine-Ruhr region is actually the most populous metropolitan area in Germany (yes, more than Berlin, Frankfurt, or Munich), so you can be sure there's a lot to see.
Cologne (Köln in German) is the only city I've visited in Germany, and its cathedral, on the banks of the Rhine River, is really impressive. Düsseldorf is Germany's fashion capital, with a large concentration of boutiques on the Königsallee.
As for Bonn, it's the birthplace of Beethoven, so it's a good place if you're interested in classical music, art, and culture. The city is also full of history; it was the capital of West Germany before the reunification.
4. Hamburg and Lübeck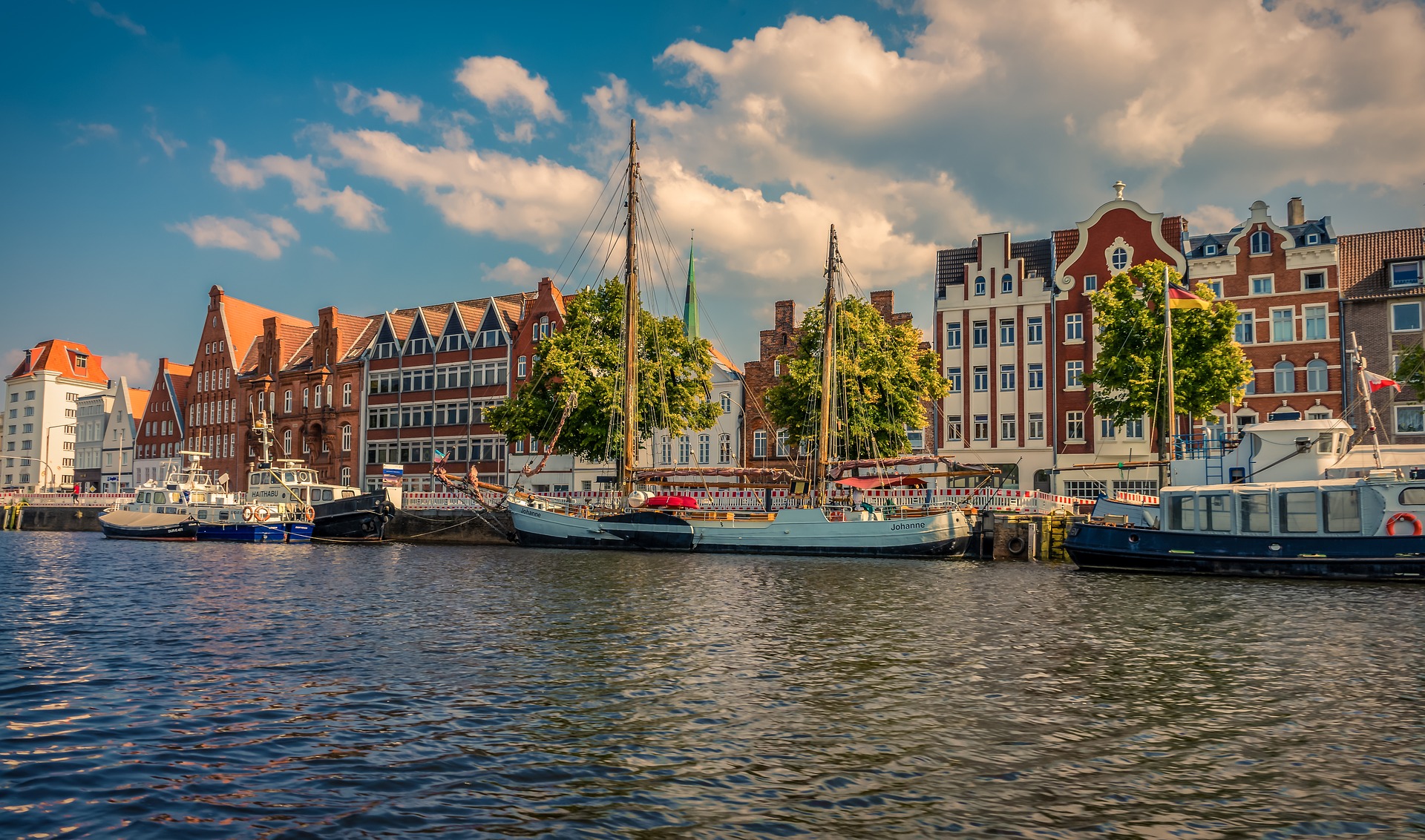 Burger lovers, this is the region for you! In the 1800s, the city of Hamburg was known for exporting high-quality beef. When German immigration began in the United States, some American restaurants began serving ground beef "Hamburg style." Bread was added around the turn of the century, and it became the classic we know today. Fun fact: residents of Hamburg are called Hamburgers.
Three cities in Germany are city-states (Stadtstaat in German), so they count as 1 of the 16 states of the country: Berlin as the capital, as well as Hamburg and Bremen (#12 below) for their unique history!
As for Lübeck, it's a UNESCO World Heritage site as the former capital of the Hanseatic League during the Middle Ages. You can also visit Travemünde, its harbor district.
5. Frankfurt and Mainz
If you're flying to Germany, chances are you'll fly to Frankfurt, one of the busiest airports in the world. Use this opportunity to visit the house of German poet Goethe, admire the medieval buildings in Römerberg Square, and take a cruise on the Main River — even if this financial capital is not known for being the most exciting destination in the country.
For something a little less urban, head to the nearby Mainz region, Germany's wine capital. There are several wineries to visit in the area and many wine bars in the city itself.
If you cross the Rhine, you'll get to Wiesbaden, known for its hot springs. With the increased welcome bonus currently offered with the Marriott Bonvoy American Express Card, you can get ≈ 13 free nights (if your travel buddy gets one too; ≈ 6 nights without) at the Courtyard Wiesbaden-Nordenstadt, a modern hotel that's conveniently located to explore the entire region.
6. Stuttgart and the Black Forest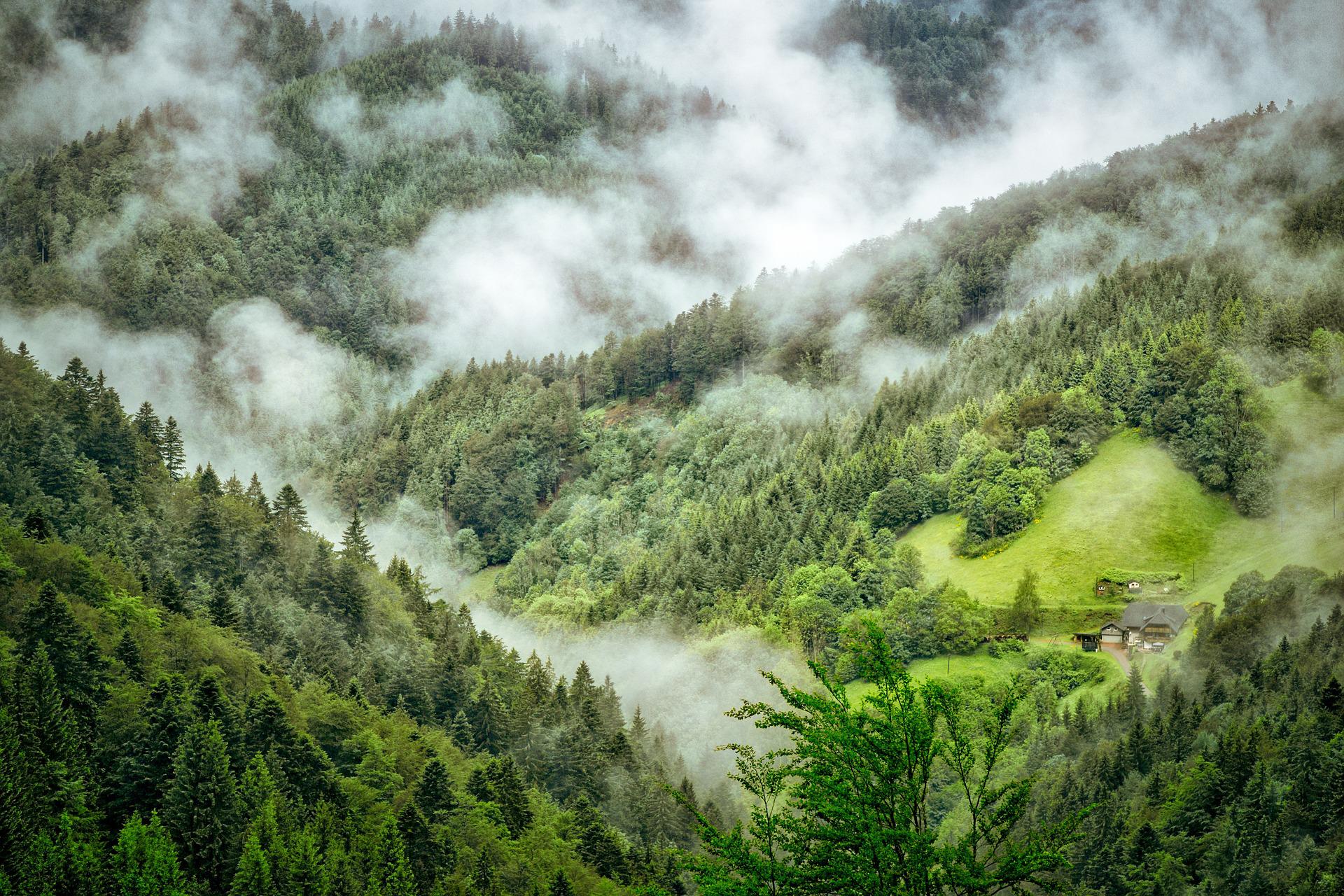 Stuttgart is known as a manufacturing city where the headquarters of Porsche and Mercedes-Benz are located, as well as museums dedicated to both.
But most importantly, Stuttgart is the state capital of Baden-Württemberg, home to the famous Black Forest (Schwarzwald in German), a UNESCO-recognized biosphere reserve.
Stuttgart is the perfect base to explore this enchanting forest and its cute traditional towns. And make sure to eat a slice of Black Forest cake in its birthplace. (However, as is often the case with this kind of thing, what's called "Black Forest ham" in Canada has nothing to do with the renowned Black Forest ham).
7. Rügen
We don't usually think of Germany for its beaches, but we often forget that the Baltic Sea borders the northern part of the country.
The island of Rügen, the largest one in Germany, is one of those places that offer a lot for people who want to enjoy summer by the water. The scenery is stunning, with long stretches of beach and surprisingly blue water.
And for those who want to combine Germany with a more affordable country, beautiful Poland is only a few hours away by car (and there's a nice selection of Marriott hotels where you can maximize your free nights if you have reward points).
8. Föhr and Sylt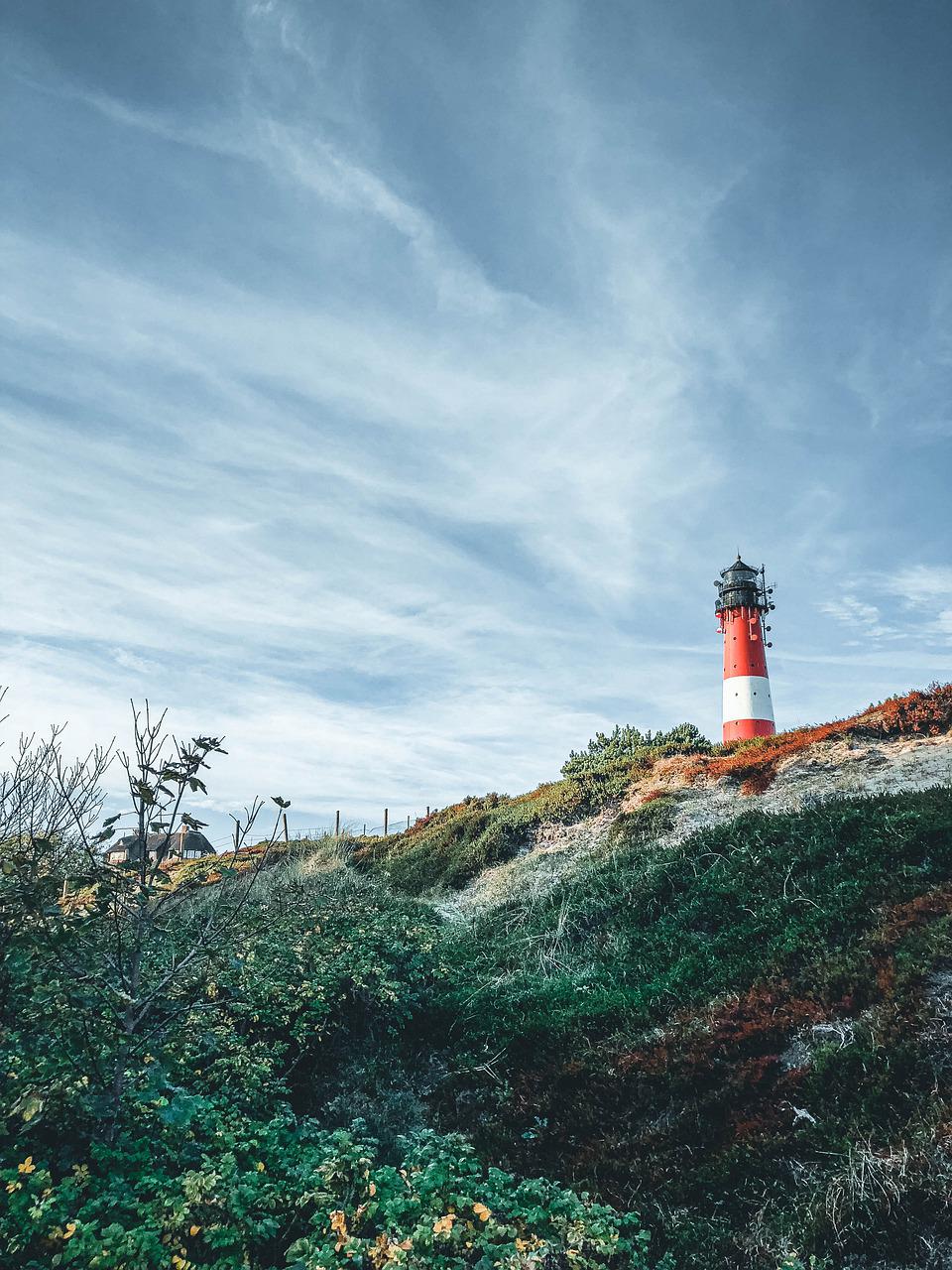 In addition to the Baltic Sea, the country's northern part also borders the North Sea, in what's called Friesland, where the islands of Föhr and Sylt are located.
Föhr is often touted as the "Frisian Caribbean": its 15-kilometer-long beach is a paradise for water sports. As for Sylt, it's known for its wellness facilities, and it's a popular destination for boaters.
Plus, these islands are close to the Danish border if you want to visit two countries at once.
9. Neuschwanstein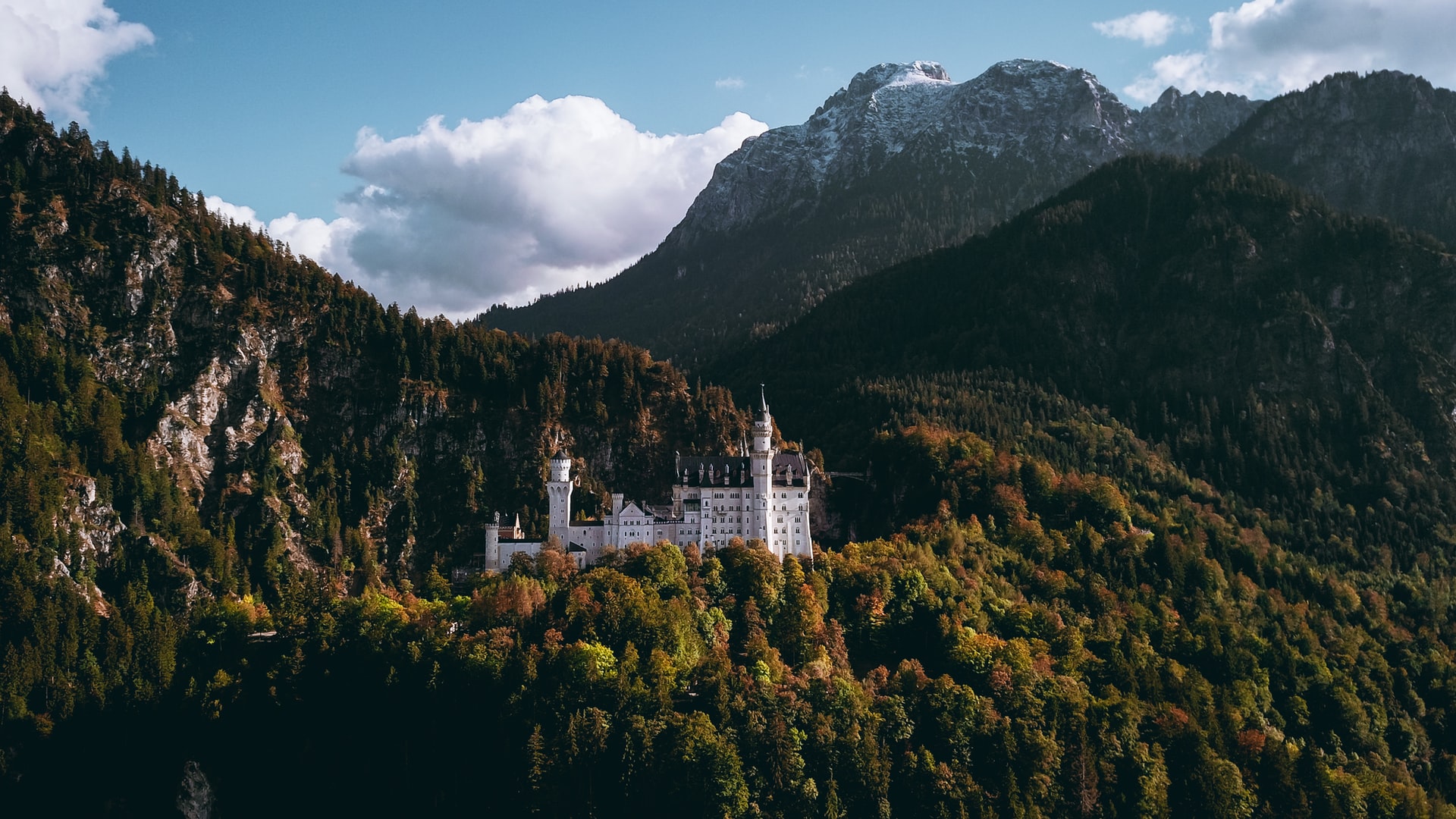 Neuschwanstein Castle is one of the most popular attractions in Germany (up to 10,000 people a day in high season!!), but it's pretty easy to understand why.
It's a fairytale place (it inspired Sleeping Beauty's castle at Disneyland), and even its original owner, the eccentric King Ludwig II, created his own fantasy world there.
And for those who want to visit all the countries in the world (even the smallest and most unknown ones), Liechtenstein is nearby, as are Austria and Switzerland.
10. Nuremberg and Bamberg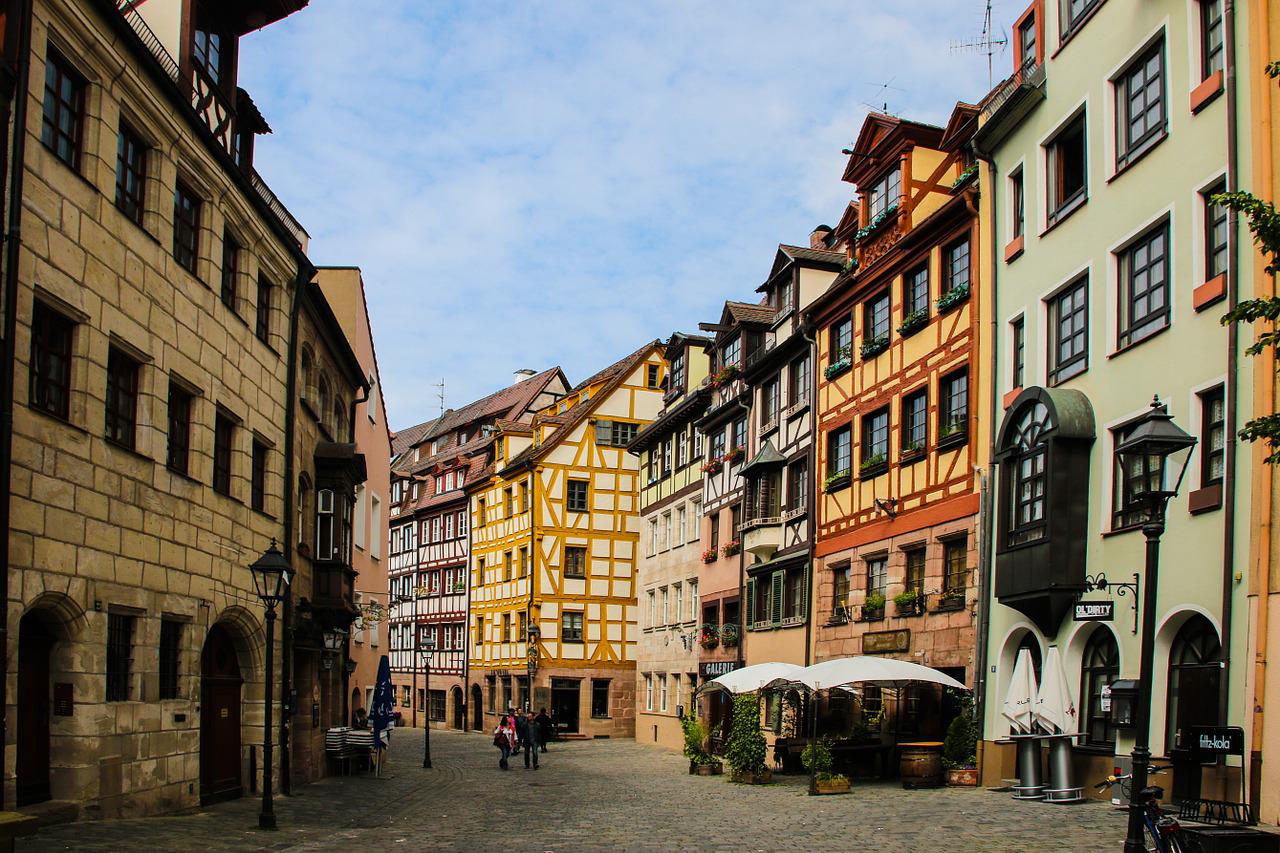 The cities of Nuremberg and Bamberg have a lot to offer to those who want to experience the Bavaria region's quaint charm.
Nuremberg's old town (Altstadt in German) is easily accessible from the train station, and there's a lot of World War II history.
Bamberg is also a medieval city on the UNESCO World Heritage list, with several castles, a strong brewing tradition (including smoked beer), and typical architecture.
11. Dresden and the Saxon Switzerland National Park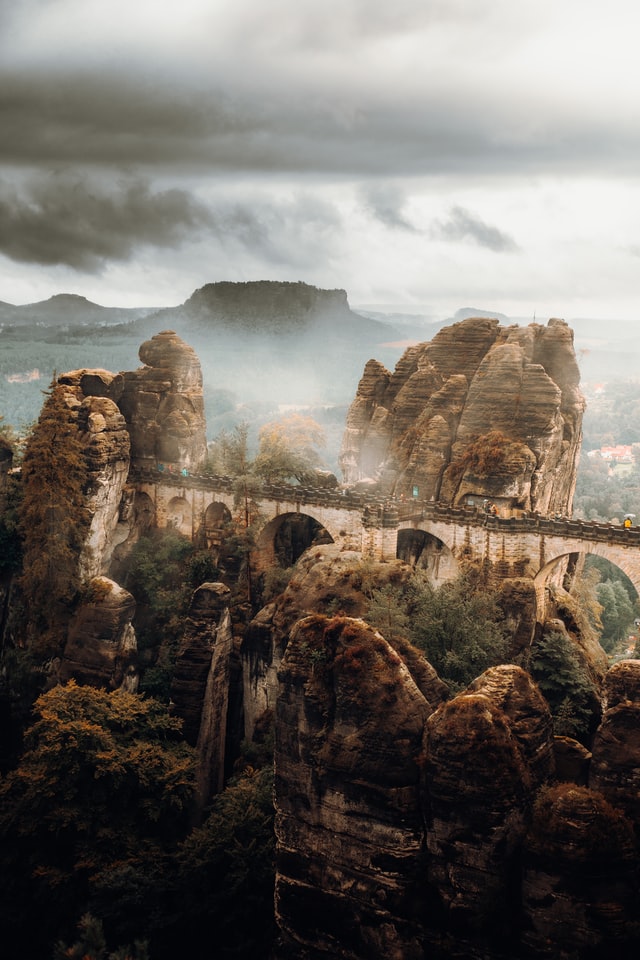 Those who visit Dresden today find it hard to imagine that it was bombed and basically destroyed during World War II. Today, it's recognized as a city of art, culture, and architecture, so much so that it's nicknamed "Florence of the Elbe."
It's worth including former East Germany in your itinerary for a bit of variety; Dresden and Leipzig (#14 below) are the 2 main cities.
If you venture around Dresden, don't miss the Saxon Switzerland National Park, famous for its high natural sandstone pillars. The park borders Czechia, which you can visit at the same time.
12. Bremen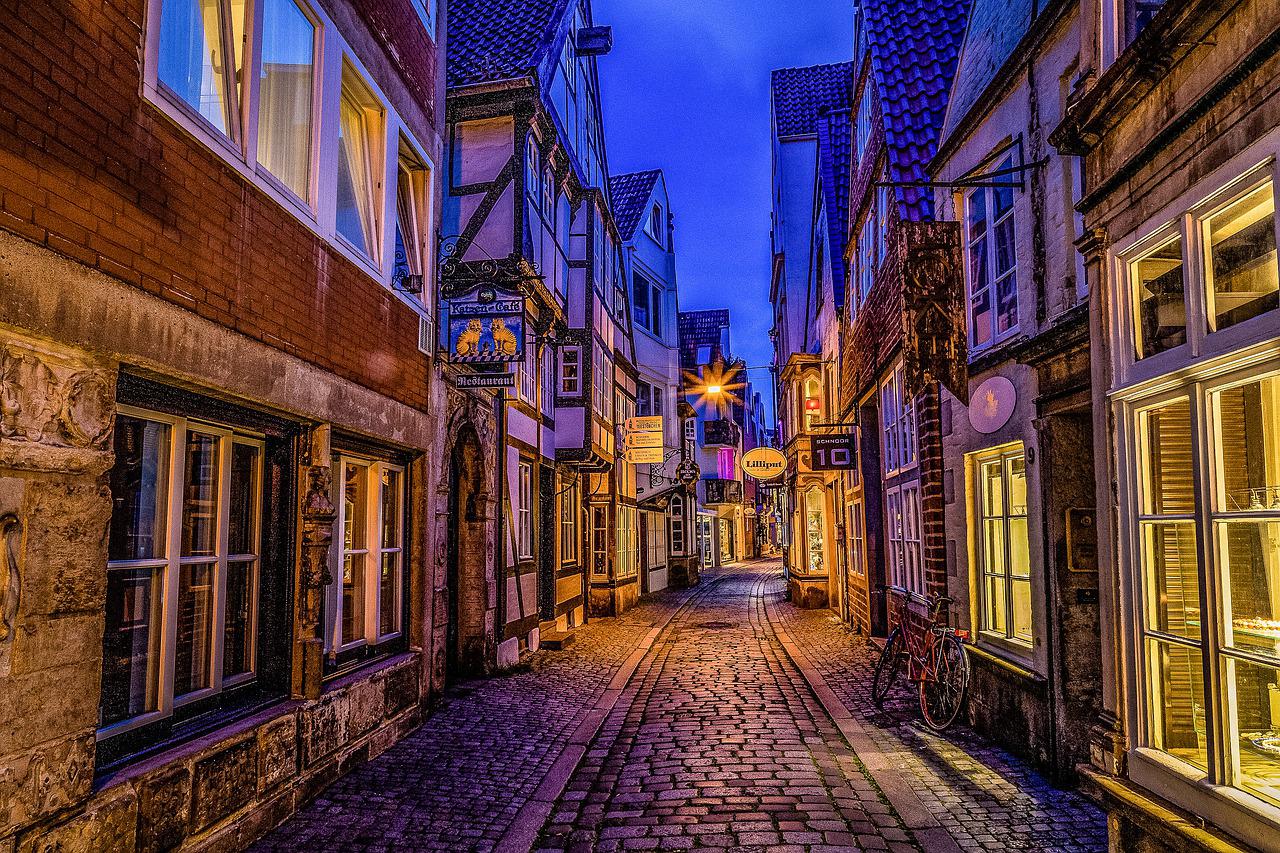 Because the Weser River flows through its heart, Bremen was once an important maritime hub, and the city hasn't lost its charm since, especially in the Schnoor district, one of the city's oldest.
You can use your Marriott Bonvoy points here too and stay for free in these modern hotels while maximizing your number of nights: Courtyard Bremen (located right next to the train station — quite convenient when using this mode of transportation for traveling) and Moxy Bremen, a stylish hotel in the Überseestadt district, an urban development project in the city's former harbor.
13. Hanover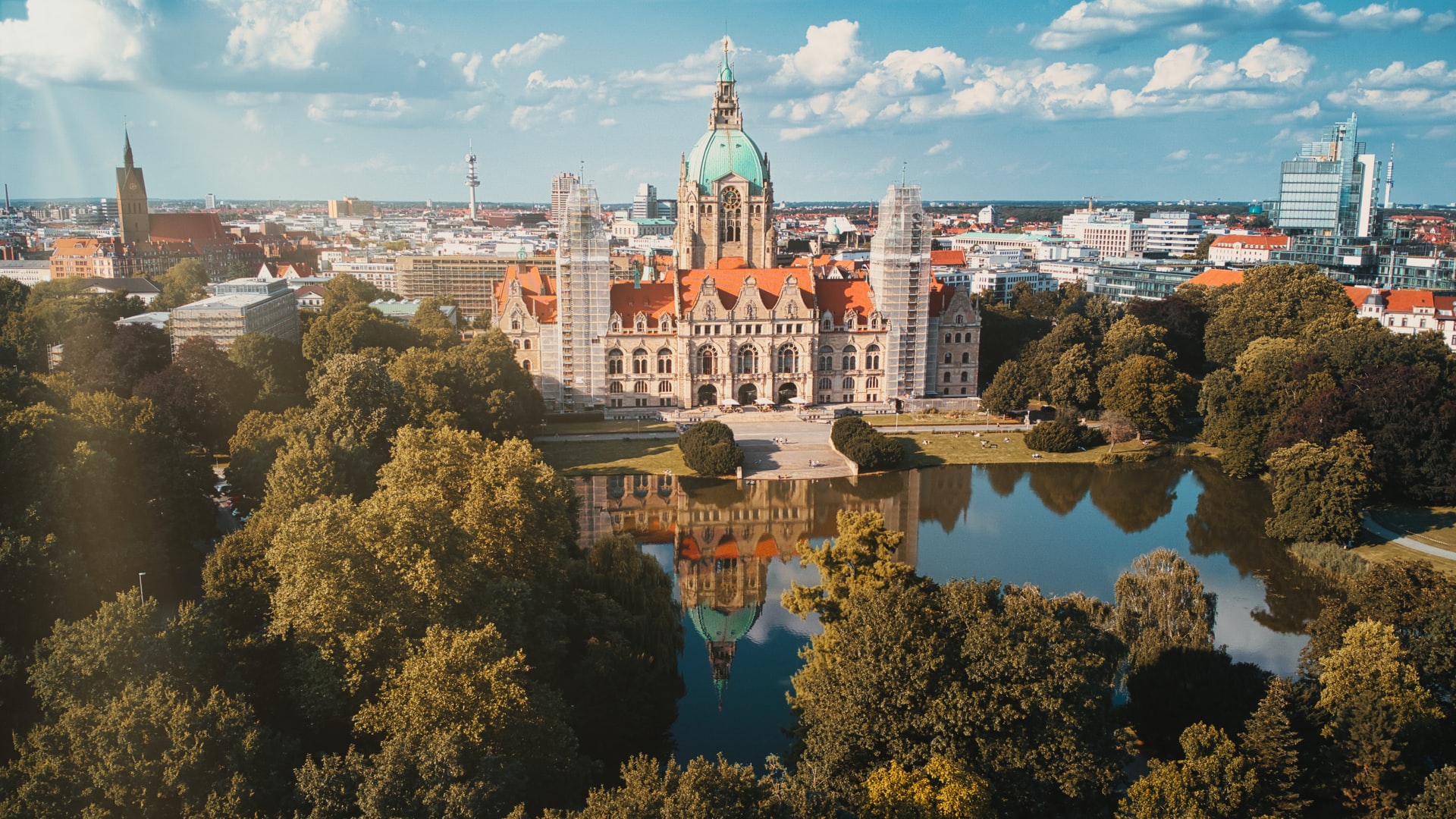 We can hardly compare Hanover (Hannover in German) to New York, but we have to give credit to the German city for this: its Eilenriede Park, located in the heart of the city, is almost twice the size of Central Park (640 hectares for the former, 340 for the latter).
There are also several landscaped gardens in the city, including the baroque Herrenhäuser Gärten and the Berggarten, which was initially just a vegetable garden. The landscaping and architecture of Neues Rathaus (which looks more like a castle than a town hall) are also worth it.
14. Leipzig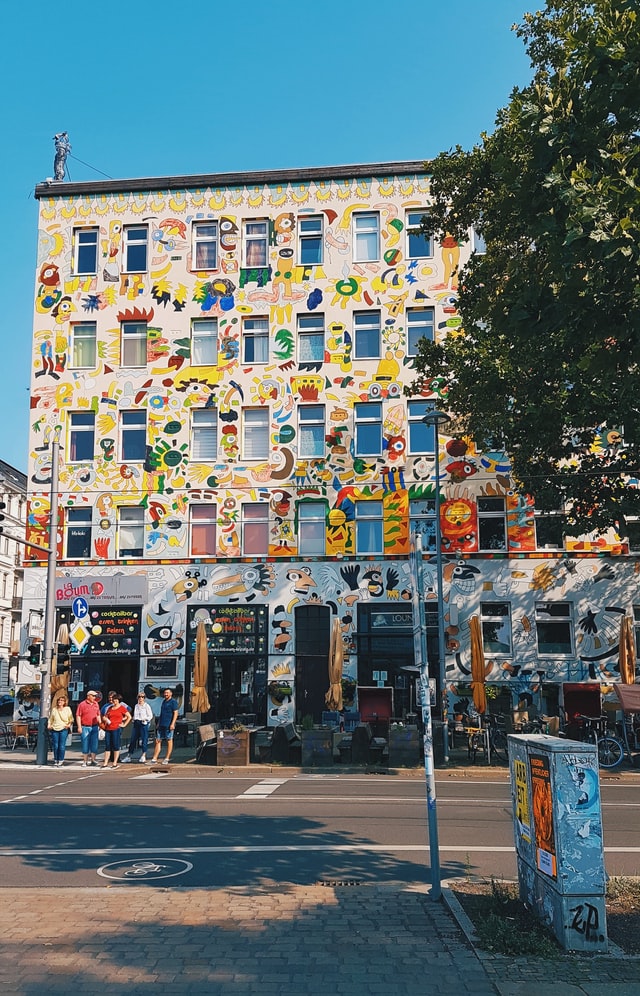 If you want to party, Leipzig is a good place for it. The city has a thriving nightlife, as it's home to one of the biggest techno clubs in Germany, the Distillery.
You'll also find plenty of other places to have a good time, including Noch Besser Leben, a pub with live music; Flowerpower, a psychedelic bar worthy of the 1960s; Auerbachs Keller, a 15th-century wine bar made popular by Goethe; and La Boum, a club with an avant-garde aesthetic.
15. Berchtesgaden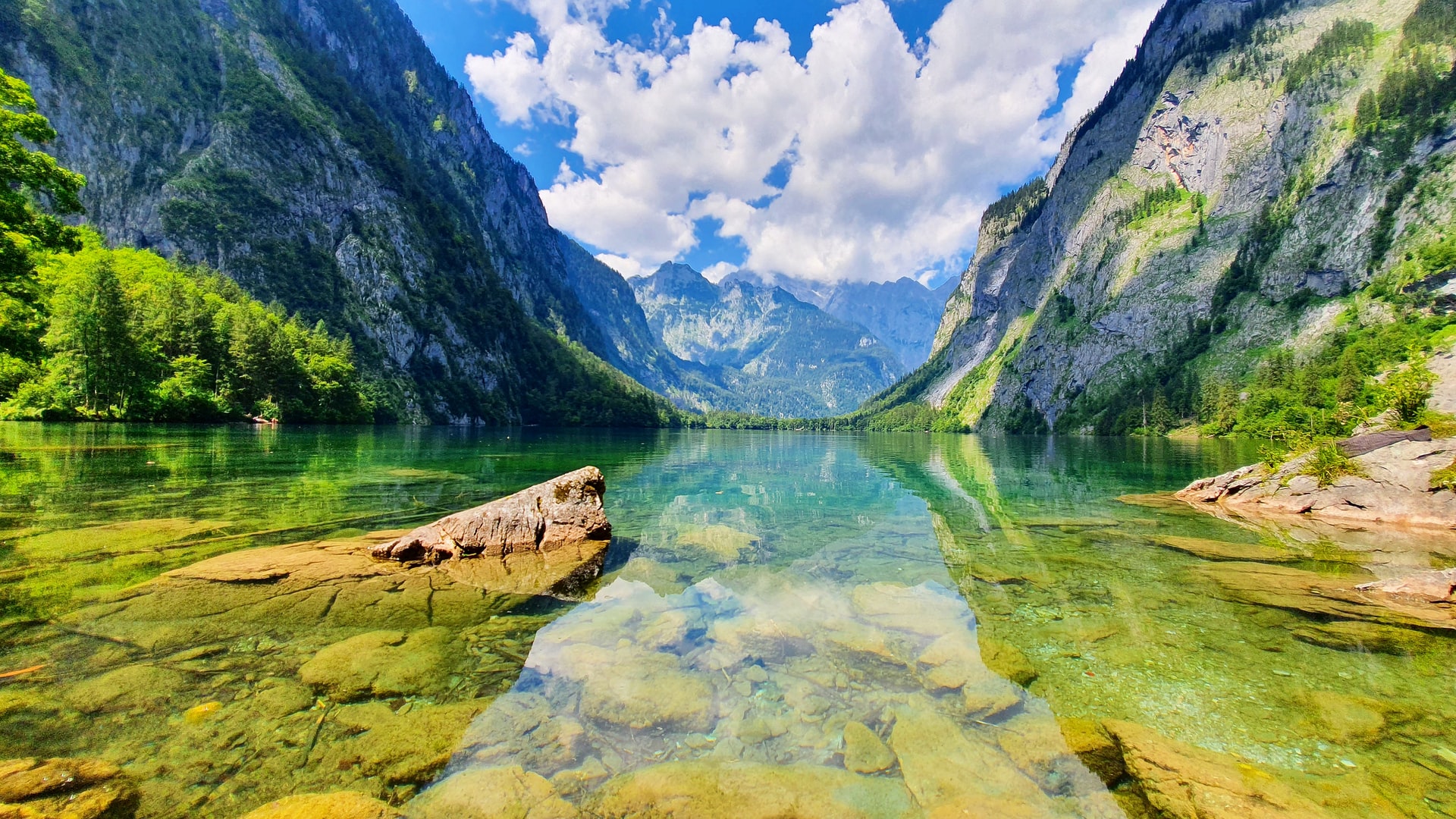 Berchtesgaden is a pretty little town in the Bavarian Alps, but its history isn't quite as pretty. It was here, in a building called Kehlsteinhaus (Eagle's Nest), at 1,834 meters above sea level, that Hitler and the Nazis made their plans. The building now houses a restaurant, but it's impossible to forget its origins.
There are also less gloomy attractions, such as the beautiful Königssee, a crystal clear lake, or Sommerrodelbahn, an alpine toboggan ride. Berchtesgaden is also very close to the Austrian border if you want to make a little detour there.
16. Heidelberg, Mannheim, and Ludwigshafen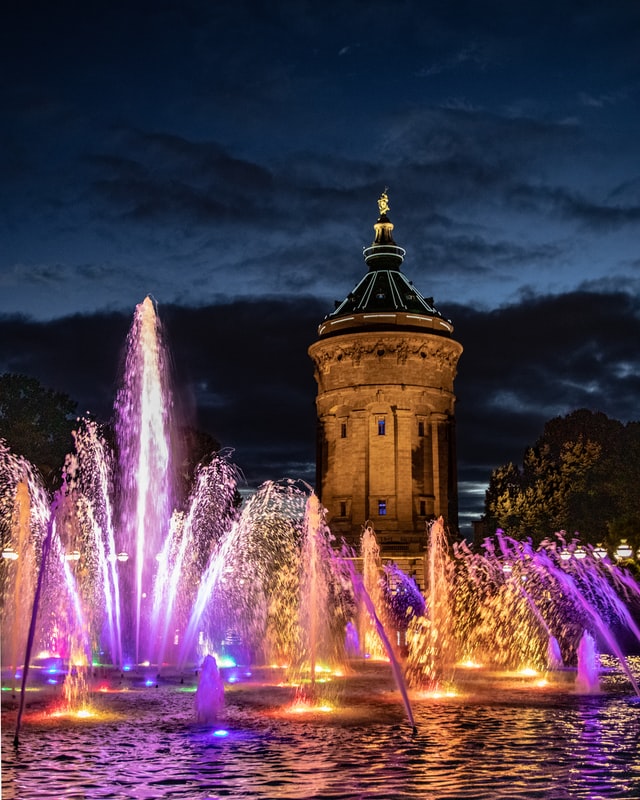 According to many people, Heidelberg is one of the most romantic cities in Germany, with its old town, historical sites, and castle ruins. It's also an important university town, and you can follow the Philosopher's Walk along the Neckar River, which inspired many scholars and poets over the centuries.
To add a little more romance to your trip, go to Mannheim to admire the Schloss Mannheim, a baroque palace, or the impressive fountain at the foot of the Water Tower.
If you have Marriott points from the Marriott Bonvoy American Express Card, the Moxy Ludwigshafen hotel on the Rhine opposite Mannheim is another good program sweet spot in Germany.
17. Trier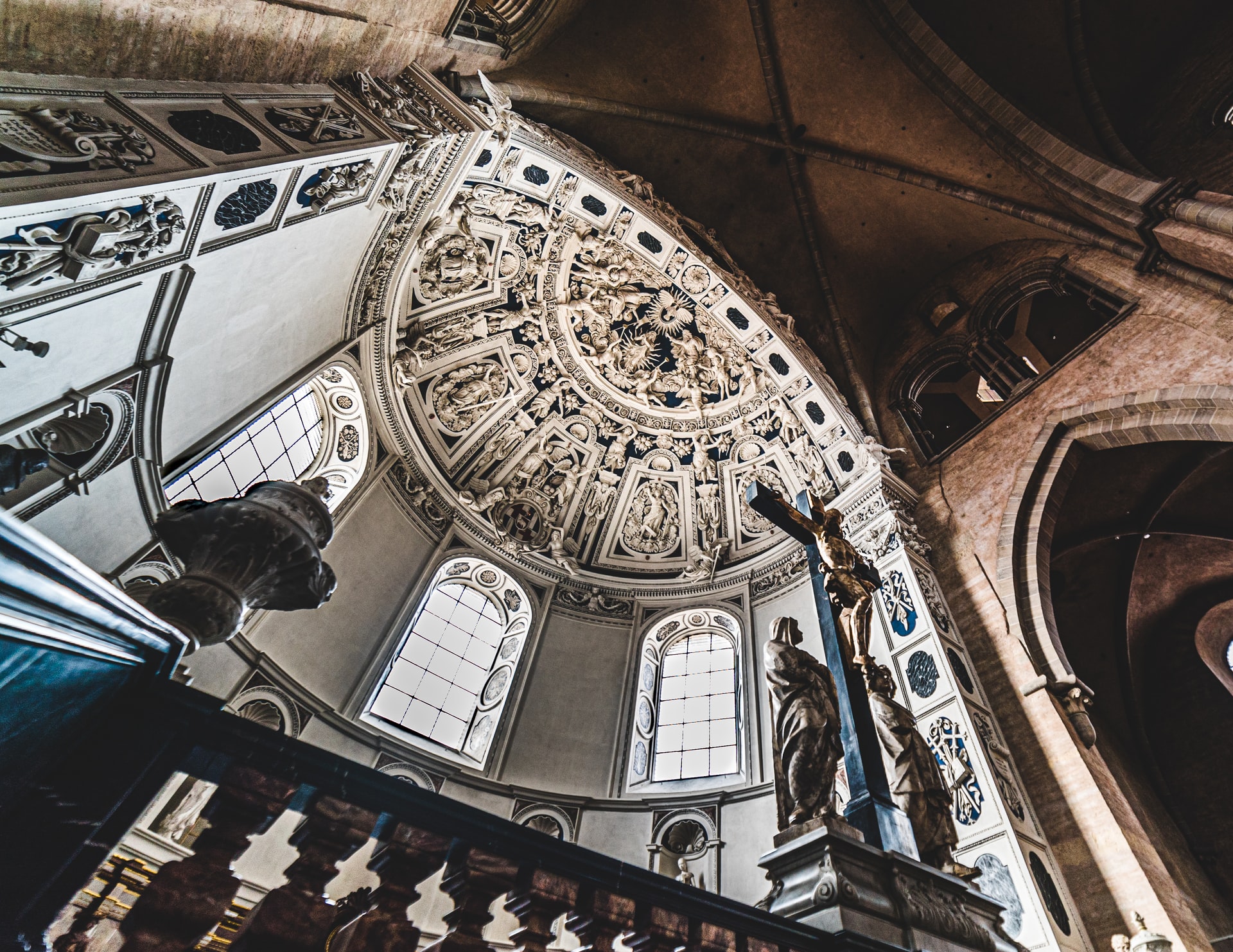 As the oldest city in Germany, Trier has many stories to tell. The entire city is recognized as a UNESCO World Heritage site, including Roman monuments like the Porta Nigra, the Cathedral of St. Peter, and the Church of Our Lady. It's a good choice if you want to learn more about the Roman civilization.
Again, if you want to add to your country count and check some of the smaller ones off your list, you can get to Luxembourg in just about an hour or two by train from Trier.
Want more content about inspiring destinations?
Summary
With so many interesting regions to explore all over Germany, you'll really be able to maximize your €9 unlimited regional train pass and see as much of the country as possible in August.
What would you like to know about traveling to Germany? Tell us in the comments below.
See the deals we spot: Cheap flights
Explore awesome destinations: Travel inspiration
Learn pro tricks: Travel tips
Discover free travel: Travel rewards
Featured image: Dresden, Germany (photo credit: Oliver Guhr)
Advertiser disclosure: In the interest of transparency, Flytrippers may receive a commission on links featured in this post, at no cost to you. Thank you for using our links to support us for free, we appreciate it! You allow us to keep finding the best travel deals for free and to keep offering valuable travel content for free. Since we care deeply about our mission to help travelers and our reputation and credibility prevail over everything, we will NEVER recommend a product or service if we don't believe in it and/or use it ourselves, and we will never give any third-party any control whatsoever on our content. For more information on our advertiser disclosure, click here.
Share this post to help us help more people travel more for less: