If you're looking for a pretty fun and different place to visit this summer or fall, Nashville, Tennessee might just be the city for you! I recently stayed there for a week as a solo traveler, without any real expectations, and I was surprised to find a really hip city with tons of things to do (and music everywhere).
So, I thought I'd share information along with some of my favorite sights and activities if you're planning a trip to this city, one of the hottest in the US right now (now that I've broken the ice in terms of both pandemic international travel and sharing my trips to the Flytrippers community, after my experience in Maine in May).
There's definitely a lot to say about this city, so I'll start with a few things on Nashville's history, what to know before you go, and where I stayed.
Come back next week for part 2 with my top things to do and sights to see in Nashville — with a little bonus on what it was like to travel solo in this city.
A few words on Nashville's history
Located in the northern part of Tennessee, Nashville is the state's capital and most populous city (having recently overtaken Memphis), with over 2 million people in its metro area. For reference, that's about 33% more than the Ottawa area and would rank 4th in Canada.
Nashville is located on the Cumberland River, an extensive 1,100-kilometer waterway that runs through downtown and divides the city in two.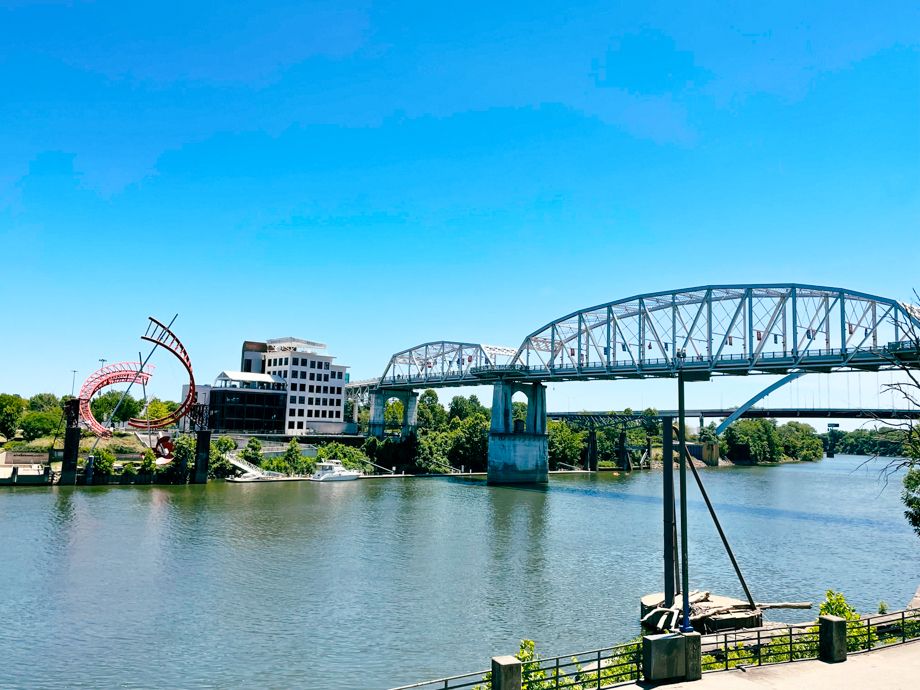 Nashville was founded in 1779 and has a rich history that spans from the 1500s, when it was inhabited by Native Americans of the Mississippian culture, to the American Revolution (the city was initially called Fort Nashborough after Revolutionary War General Francis Nash), and its days as the "Athens of the South," and all the way through today.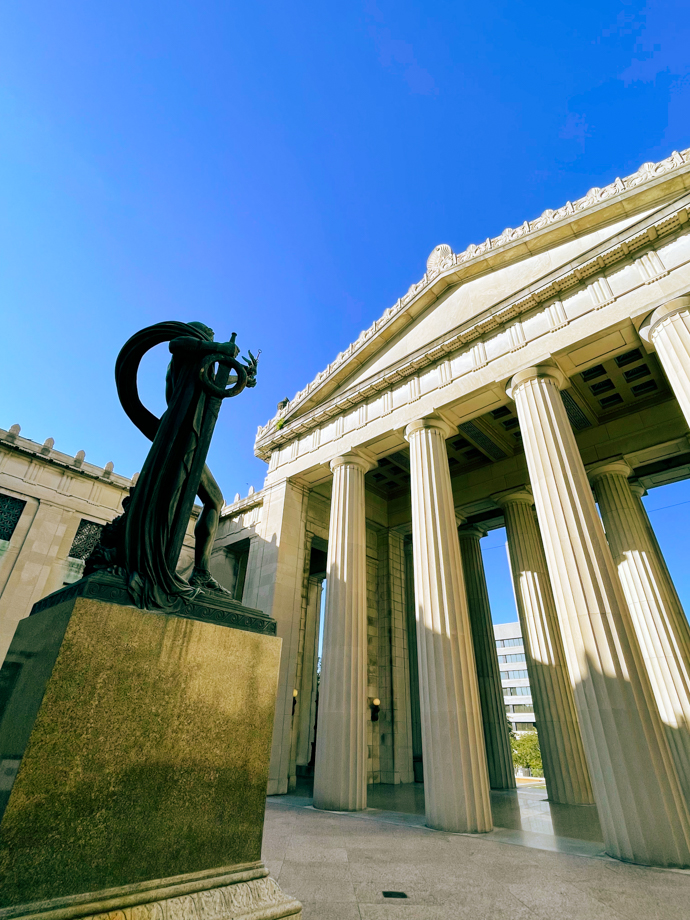 But despite that rich history, most people know Nashville for its music scene and the legends it has produced, including country icons like Dolly Parton, Brad Paisley, and Johnny Cash. In recent years, the city has become a mecca for all genres of music, with everything from country to rock to pop to blues and beyond.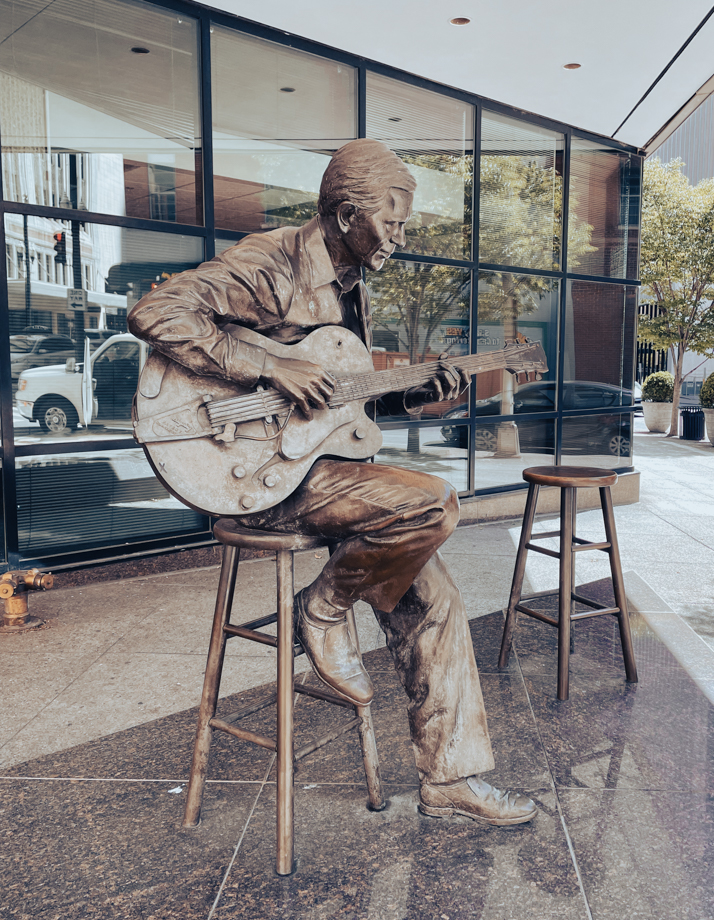 Today, Nashville offers, yes, a deep dive into music history, but also so much more, including up-and-coming neighborhoods, cool restaurants and bars, and a thriving music scene, making it a really fun, modern city to visit!
Know before you go
As for any trip, it's important to first check the rules to travel during the pandemic. For the US, it's pretty easy if you're fully vaccinated (and Flytrippers has an ultimate guide on how to travel to the United States with all the information you need): you can travel test-free in both directions by air or by land.
Since driving wouldn't have been ideal for just a week-long trip (and I had an airline credit to use), I flew into Nashville (BNA) from Toronto (YYZ) on Swoop — but there are also relatively cheap flights available from most major cities in Canada (although they may not be direct).
If you already have Aeroplan points or take advantage of the current record-high offers, you can get a roundtrip reward flight from Toronto or Montréal for just 20,000 points (in other words, the increased welcome bonuses would give you 7 one-way flights — or 11 with premium cards that also have airport lounge access).
Anyway, I had heard horror stories about Pearson airport and people missing their flights, so I got there 3.5 hours early for my 7 AM flight since I didn't have any luggage to check in, and I was through security and US customs preclearance and at the gate with about 1.5 hours to spare.
The Nashville airport is located about a 15-minute drive from downtown. You can catch a bus ($2 in cash, or get the WeGo Public Transit app and purchase your tickets in advance if you plan on using public transit, which I did), catch an Uber/Lyft (rates will vary, but are ≈ US$20 and cars are widely available), hop on a taxi, or get a car rental (which could be very handy if you plan on visiting outside of the downtown core).
One of my favorite things about Nashville was how walkable it generally was, at least in the central areas. The downtown area is relatively small and compact, so you can easily walk to most places if you're staying downtown. There are also lots of e-scooters on sidewalks which you can rent through apps.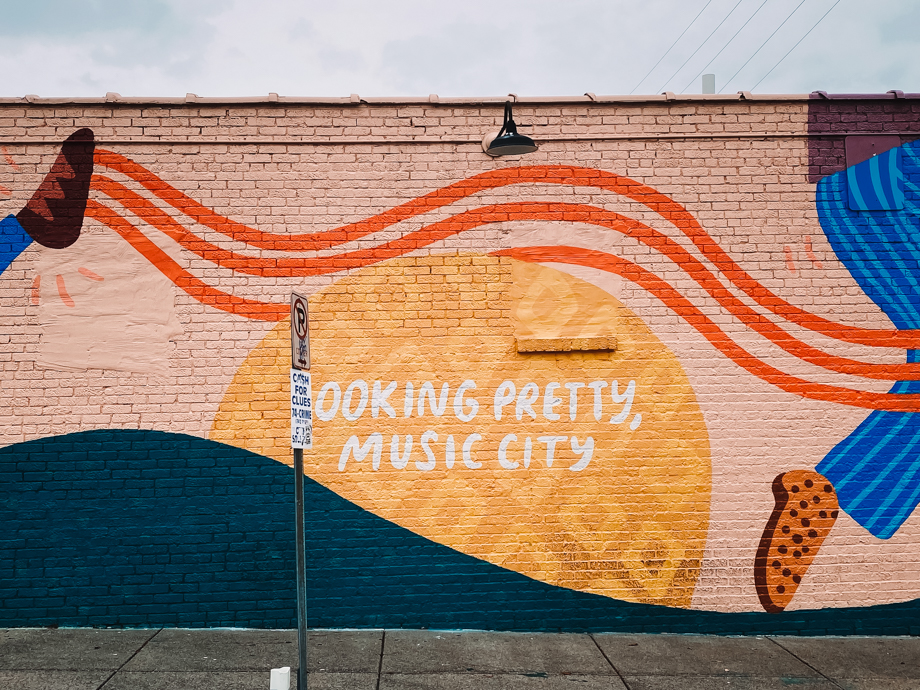 That said, public transit in Nashville isn't the most reliable or easy to get understand for travelers. So if you're looking to go outside of the few pedestrian-friendly areas around downtown, maybe plan on getting a car rental or using Uber or Lyft to move around. But even on foot, you can see and experience a lot.
Where I stayed
As for most major cities, there are plenty of options for where to stay in Nashville, whether you're a budget traveler looking for a small, affordable hotel (loose use of affordable here, since this is the US we're talking about…) or if you want to treat yourself with a higher-end hotel. But there is currently no active hostel in Nashville though.
Because I was working while visiting, and my flights were paid with an airline credit, I decided to splurge a little on accommodations and rented an apartment in the SoBro (South of Broadway) neighborhood, at LC SoBro, a short walk from downtown. The location really was super convenient, and I felt pretty safe while I was there.
There are lots of hotels nearby as well if you want to be close to the action.
I like to be able to cook when I travel, instead of always eating out, and this place was perfect for that. It's a good way to save a bit of money, too! There was also a really cool coffee shop, restaurant, and bar called The Goat downstairs, and I went there a few times to eat and work.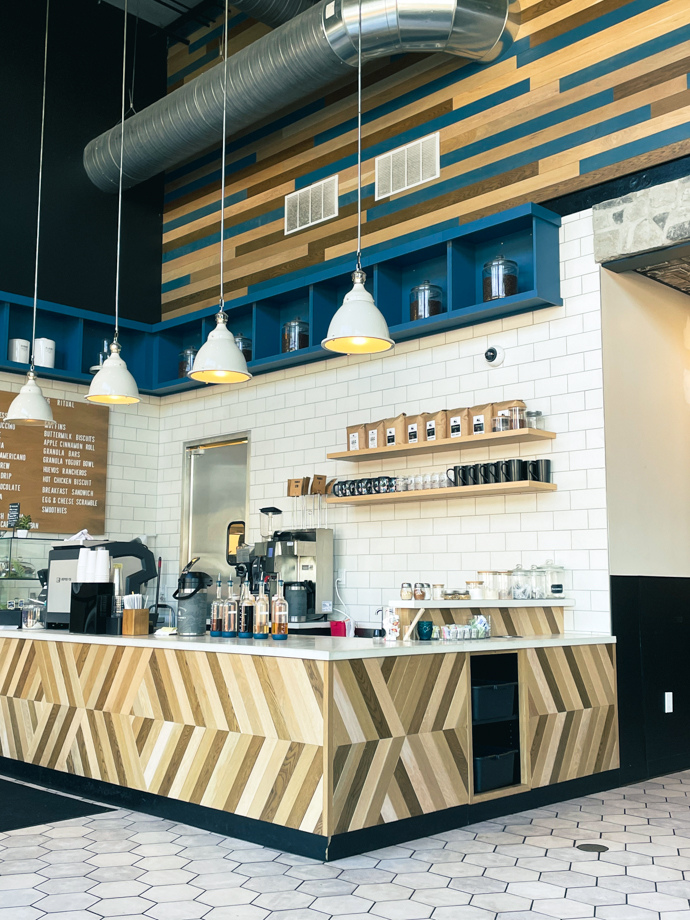 I had also booked a standard hotel (yet still expensive — lots was happening in Nashville that weekend) near the airport for my last night there since I had an early morning flight… but it turned out to be 2 nights because… you guessed it… my initial flight was canceled.
But I followed one of the 6 things we should all do in case of a delayed or canceled flight, I stayed calm (I expected this could happen) and tried to be as flexible as possible by changing my plans and enjoying one more day in Nashville!
Want to receive more content about inspiring destinations?
Summary
This is a bit of context about my trip to Nashville in June, and a few tips about what to know and where to stay if you're planning to travel there yourself. Don't miss my Nashville highlights in part 2 next week!
What would you like to know about Nashville? Tell us in the comments below.
See the deals we spot: Cheap flights
Explore awesome destinations: Travel inspiration
Learn pro tricks: Travel tips
Discover free travel: Travel rewards
Featured image: Downtown Nashville (photo credit: Brandon Jean)
Advertiser Disclosure: In the interest of transparency, Flytrippers may receive a commission on links featured in this post, at no cost to you. Thank you for using our links to support us for free, we appreciate it! You allow us to keep finding the best travel deals for free and to keep offering interesting content for free. Since we care deeply about our mission to help travelers and our reputation and credibility prevail over everything, we will NEVER recommend a product or service that we do not believe in or that we do not use ourselves, and we will never give any third-party any control whatsoever on our content. For more information on our advertiser disclosure, click here.
Share this post to help us help more people travel more for less: