You might have seen the news: WOW air is set to relaunch! As cheap flights enthusiasts, it would be our dream to see this actually happen. Some major Canadian media outlets have catchy headlines about WOW air coming back, so travelers should be excited right? Don't get your hopes just yet…
As always, Flytrippers wants to keep you informed about the best cheap flights deals available and the latest travel news. And we are also huge ultra low-cost carrier (ULCC) fans, because all the bad rap they get is grossly exaggerated and if you want to travel more, you should actually love them.
Canada-Europe flights would obviously get cheaper if WOW air truly does make a comeback, something that is needed more than ever especially since Air Canada and Air Transat will soon merge. With one airline having a market share of over 60% for transatlantic flights, we will likely see higher fares than what we see now.
That is very bad news for fliers, no matter which way the airlines spin it. So is there really good news on the horizon from WOW air?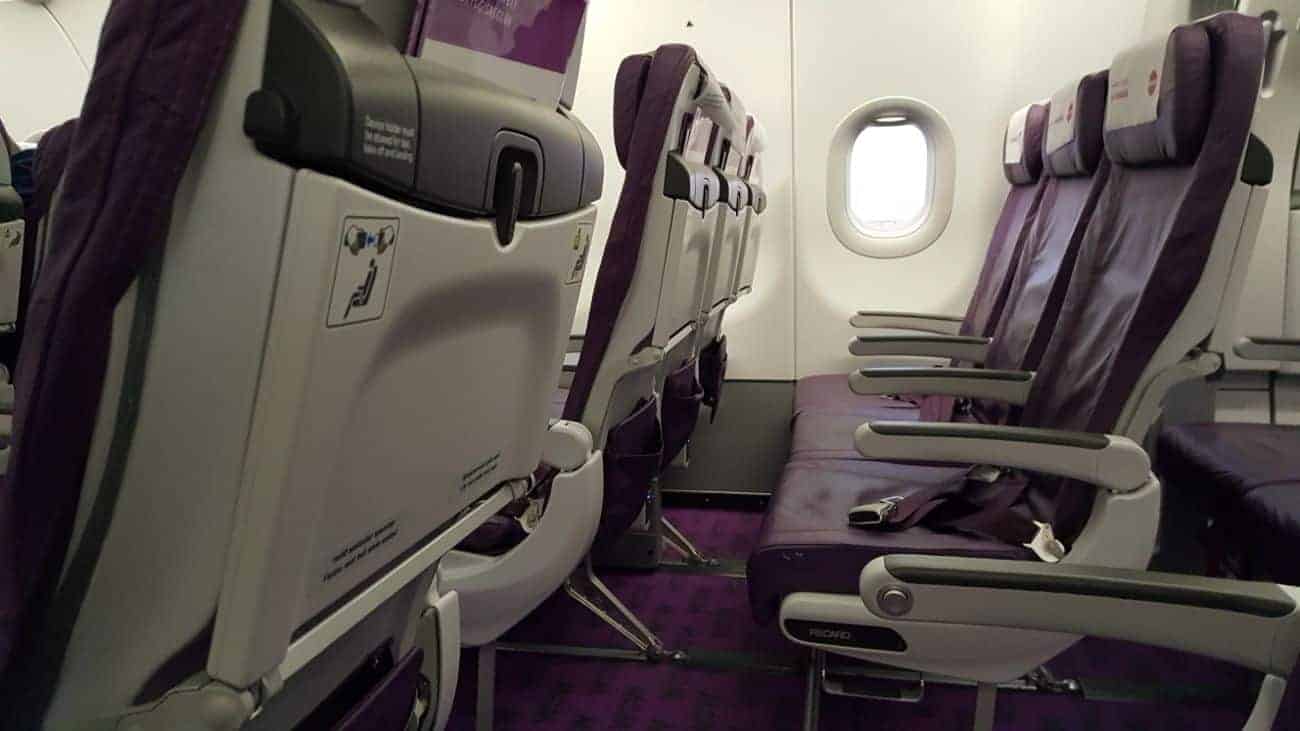 Reminder about WOW air's story
From 2011 to early 2019, WOW air was a popular ULCC that offered connecting flights between Canada and Europe, via Iceland. They served Montreal and Toronto (and had announced Vancouver as a future destination).
I flew roundtrip Canada-Europe three separate times for a grand total of less than $1,000. Roundtrips to Europe for $250, $300 and $350. Which is an amazing bargain. Cheaper than flying to the other side of our own country.
Granted, WOW air did not offer certain non-necessary amenities such as in-flight entertainment, meals, etc., but it was definitely worth it for the inexpensive fare and reliable service.
That's the main reason the myth that travel is expensive still persists: many still don't know that travel is only expensive when you want it to be convenient. Traveling with WOW air required sacrifices, but it was worth it to go to Europe multiple times a year, if you really do want to travel more. Like many other ways to travel for less.
Last March, the company went belly-up and instantly canceled all future flights. Unfortunately, many people were affected by their cancellations and left to find replacement flights on their own.
So, to have seen them go was quite disappointing. How can we find cheap flights to Europe now?
(I actually have a great tip to find cheaper flights to Europe that few know about, I will share in a post next week: sign-up to our free newsletter to not miss any of our travel tips & deals)
A new hope?
Here's last week's news (apologies for the late post, I was at a credit card conference in Washington to make sure our upcoming revamped Travel Rewards section is the best in Canada): it seems that WOW air will be back in business this October thanks to American investors.
Flights should begin flying between Iceland and Washington DC in October with two jets in service. Come summer 2020, they hope to have 10 to 12 jets in the air.
This had been announced earlier. And then cancelled this summer. And now it's back on apparently. Not to be confused with an iniative by former WOW air employees who also wanted to relaunch the airline (this one was to be based in Iceland, not in the US like this initiative). That Icelandic relaunch seemed more credible, but it seems to be dead.
The biggest problem with this new WOW air for us Canadians isn't even related to whether this airline even really launches (which I'll get to in a second); and I might be even more skeptical than I am with our own Canadian domestic ULCC that has been promising to launch for a while (5+ years is more than a while actually), the Vancouver-based Jetlines we talked about already.
No, the issue is that the American investors who are purchasing the company are moving its base to Washington D.C.
You see, aviation rules are complex, but there is what we call the "five freedoms of the air": in short, with the airline now based in the US and not Iceland, they aren't even legally allowed to fly from Canada to Iceland or Europe. Only Canadian or European airlines can fly from Canada to Europe.
They will have a US air operator certificate at the start, so forget about the new WOW air coming back to Canada until they get one from Iceland too, which is what they intend to do at least.
So unlike the headlines about the ULCC business model being financially at risk you read when the original WOW air went out of business (I have a long overdue post to debunk that in the works), the headlines you read about the new WOW air coming back weren't misleading: they really might come back.
But if they do, they won't come back to Canada right away since they will be US-based. But even if they were allowed to fly to Canada right now…
What makes me doubt the airline will even launch
Even if i would be very excited to have WOW air back to get insanely affordable flights between North America and Europe, I am very skeptical about this new airline's chances of success.
The head of the investors is Michele Ballarin, who is an owner of USAerospace, a company known for handling repairs for commercial aircrafts. The company has little to no experience in operating commercial airline service.
Here are a couple of reasons why I am a bit skeptical (as is the case with Jetlines, I hope I am wrong of course), based on Ballarin's press conference:
Off-peak season:

They hope to launch in October 2019. It is not the best timing to launch flights to Europe, in off-peak season. Travel to Europe drops off significantly at this time.

Advance notice:

Airlines also usually like to sell tickets to new routes many months in advance. This is next month… Not to mention actually starting an airline usually takes a while (ask Jetlines).

Keeping the name:

They're choosing to not rebrand. Thousands of flyers were left stranded when WOW went belly up. And almost all of them were not happy. Ballarin feels the name holds a positive connation with previous WOW air flyers; even despite the hardship they caused many flyers.

Lounge access:

They want to offer an airport lounge for all passengers. Normally ULCCs are very basic with only the necessities. That's kind of the point of the business model. It doesn't make much sense for them to offer lounge access (don't count on this to get your own lounge access: if you have a good credit score, travel credit card rewards are obviously great to earn free travel, but there are also many Canadian cards that literally pay you to get access to airport lounges).

Mixed fleet:

She mentions they want to use both Airbus and Boeing aircraft. Typically, it's one or the other, at least for budget airlines and ultra low-cost carriers. Simplifying the fleet is a vital element of the business model. Also, it's strange to not know which plane model you will operate when you have one month to launch…

Biometrics:

She noted that using biometrics to scan flyers aboard would quicken the boarding process; which is great. However, boarding speed is not why WOW air ceased operations. How is this going to better the company? It's a weird thing to focus on.

Michelin-starred chef:

She also wants to get Michelin-starred chefs to cater the airline's food. Again, as for the airport lounges… this isn't logical for an ultra low-cost carrier.
Okay, this isn't from her press conference, but here are some kickers:
Cargo:

the new company plans to function as a freight airliner too, which is an odd thing for a ULCC. This may no longer be the plan but it was previously discussed in their previous attempts to buy the WOW air brand assets.

Pirates:

Completely different topic, but too funny to not share. Ballarin, chairman of USAerospace, was noted to have negotiated with Somali pirates in order to have cargo boats released from Saudi Arabia and the Ukraine. Pirates. You can read more about it here on the Washington Post.
Summary
I'm sort on the fence about the relaunch of WOW Air. I'm skeptical about it even actually happenning at all, but especially in such a tight timeframe. And for us Canadians, with WOW air no longer being based in Iceland, the relaunch would be of no interest unless they get an Icelanding air operator certificate, which they don't plan on doing tight away.
Would you be happy to see WOW air make a comeback? Do you think it will actually happen? Also, what do you think about the new company and Ballarin's motives and ideas: good or bad? Leave a comment below and get a discussion going. We love hearing your thoughts!
Help us spread the word about our flight deals and travel tips by sharing this article and most importantly bookmark Flytrippers so we can help you navigate the world of low-cost travel!
Featured image: Former WOW air tailfin (photo credit: Andrew, Flytrippers co-founder)
Advertiser Disclosure: Flytrippers receives a commission on links featured in this blog post. We appreciate if you use them, especially given it never costs you anything more to do so, and we thank you for supporting the site and making it possible for us to keep finding the best travel deals and content for you. In the interest of transparency, know that we will NEVER recommend a product or service we do not believe in or that we do not use ourselves, as our reputation and credibility is worth far more than any commission. This principle is an essential and non-negotiable part of all our partnerships: we will never give any third-party any control whatsoever on our content. For more information on our advertiser disclosure, click here.
Share this post to help us help more people travel more for less: