Last year, thanks to our blog a Flytrippers reader won ONE MILLION Aeroplan Miles, enough for up to 40 free roundtrip flights in North America, a prize we value at ≈ $15,000. Since the giveaway is back and we want another one of you to win, here are the details.
For a while now, we've been sharing blog posts (in addition to our daily flight deals from your city) to give you travel tips, to inspire you but also to tell you when there are great travel-related opportunities in general.
This one is a great one: an easy way to enter a contest to win many many Aeroplan Miles… that's a lot of free travel.
The amazing prize
As a reminder, 1 million Miles is a huge amount! We value 1 Aeroplan Mile at 1.5¢ each when used correctly, which means you could win a whopping $15,000 of free travel.
It's enough for:
– 40 roundtrip flights to California (or anywhere in North America)
– 16 roundtrip flights to Italy (or anywhere in Western Europe)
– 22 roundtrip flights to Hawaii (or anywhere in the Caribbean)
– 11 roundtrip flights to Thailand (or anywhere in Asia/Pacific)

You'll need to pay taxes, but there are ways to minimize these, don't miss our blog post soon. In the meantime, you can learn more about airline miles in our introduction to travel hacking here.
As mentioned, there will be a lot more with the launch of our new section in two weeks, don't miss it (there's going to be something new and pretty cool). Including how to get 25,000 Miles and many many more Aeroplan tips (including a beginner's guide with pro tips).
So before I tell you how you can take part in this giveaway too (and maybe keep this Flytrippers winning streak going), I want to share last year's winner Marjo's initial message, just because it is honestly heart-warming to read that we help you travel more (that's our mission)… and to remind you that you should follow us regularly?
You do exceptional work and this proves that your advice and information are essential for Canadian travelers! And I follow you regularly, it really paid off thanks again!!
We're so happy for Marjo, and we hope you can be the next winner. You can count on us to keep finding great deals and sharing useful links like that one, so you can take advantage of them! If you to have booked a crazy deal thanks to us for example, write about it on our Facebook page to let us know! It's such a pleasure to read these messages !!!
You too could win lots of plane tickets
You could win the exact same prize, because there is still a chance to win 1 million Miles before the giveaway ends on Monday September 17th.
So participate now… and who knows, you could be the next one to win this huge prize (it certainly can happen, since it actually did to one of our fans).
All you need to do is to follow the instructions below and share a travel photo (which you probably already do quite often on social media anyways) like the one Marjo used to win: a picture of her during a great trip to Costa Rica which she told me she particularly enjoyed since she was able to meet a lot of other travel enthusiasts over there!
How to take part
To win, you must use Facebook, Twitter and Instagram to share your travel memories.
Here are the official instructions for the contest: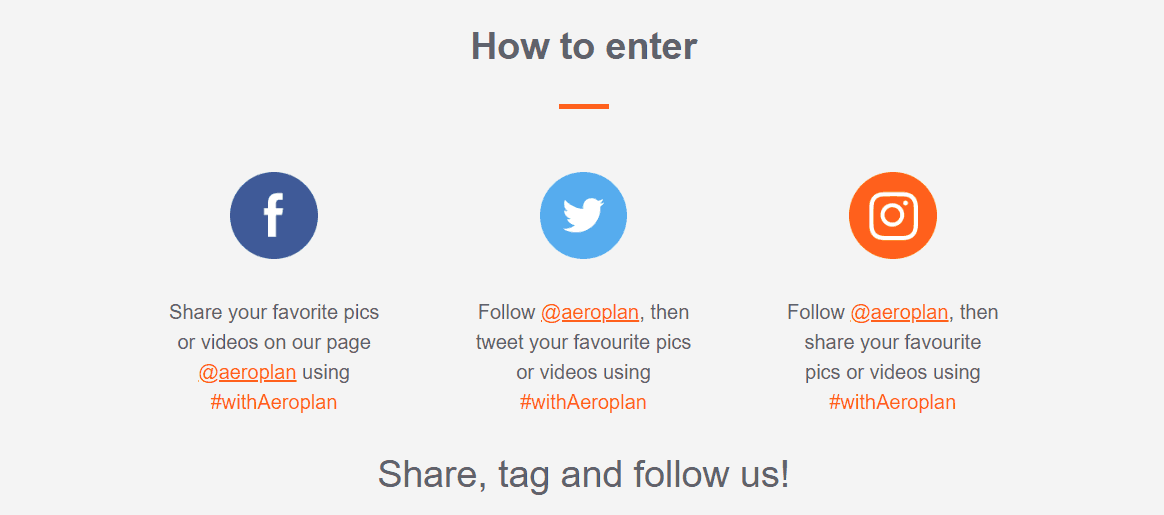 By the way, if you could also add #Flytrippers and @Flytrippers to give us a shout-out, we'd definitely appreciate it !!! And you can always tag us on your travel pics, we might repost them on our own Flytrippers Instagram account.
You can also click here for the official contest page.
A Flytripper won the prize last year
It's so great to know that our article was useful and helped a Flytrippers fan win such a great travel prize (you can follow her trips on her Instagram account) !!!
Seriously, this is what motivates us, helping you like this (and also all the Canadians who write to tell us that they booked a great flight deal thanks to us).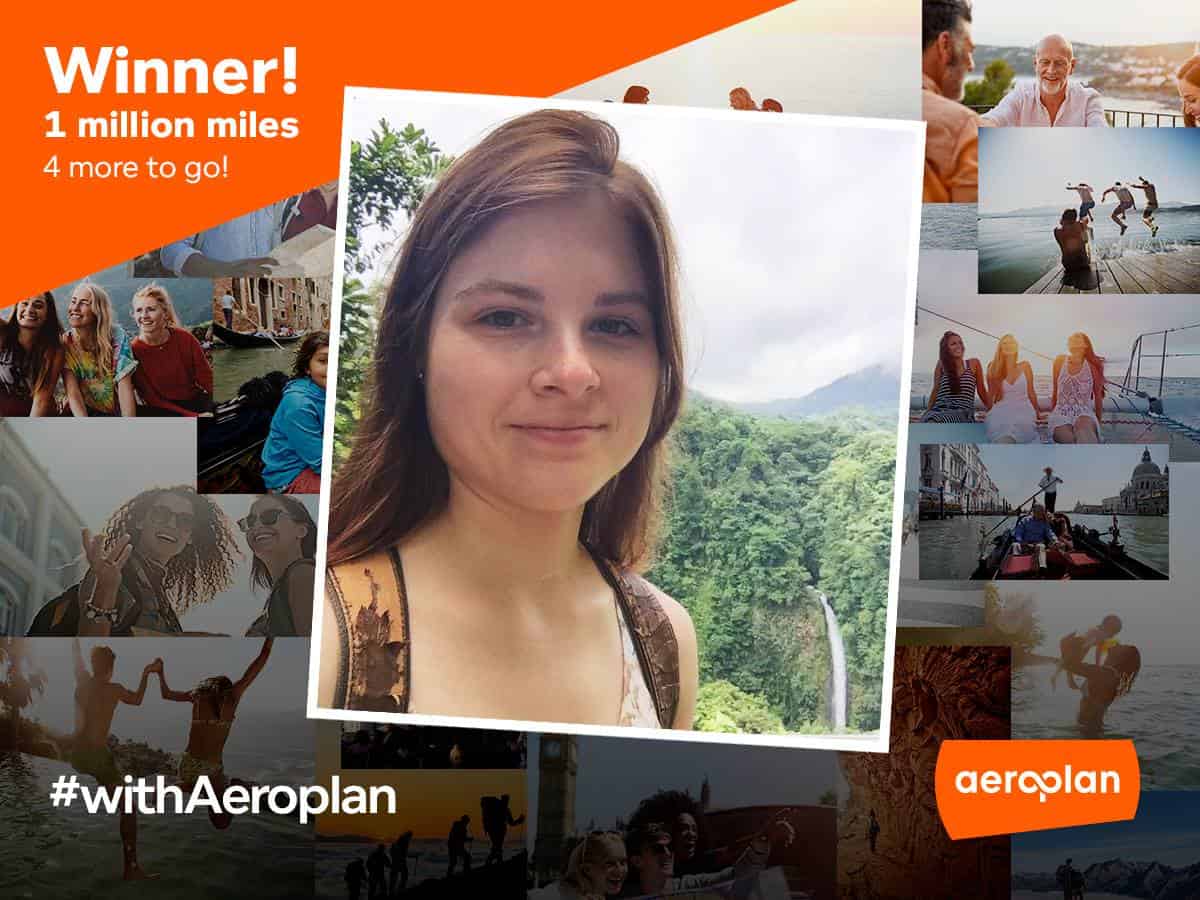 By the way, you can help us in our mission to make travel more accessible by sharing our Facebook page and you can also help YOURSELF by subscribing to our free newsletter! That way you'll never miss a great opportunity, like this contest and all others that are upcoming… and of course: our great flight deals, often over 50% off the regular price.
Bottom Line
Hopefully you can win this prize, but you should probably start travel hacking by earning miles the hard way too, just in case. Don't miss our new section in two weeks. But there's still no reason to not take part in this giveaway in the meantime, since 1 million Miles is such a huge prize!
Where would you go? Tell us in the comments!
Help us spread the word about our flight deals and travel tips by sharing this article and most importantly bookmark Flytrippers so we can help you navigate the world of low-cost travel!
Advertiser Disclosure: Flytrippers receives a commission on links featured in this blog post. We appreciate if you use them, especially given it never costs you anything more to do so, and we thank you for supporting the site and making it possible for us to keep finding the best travel deals and content for you. In the interest of transparency, know that we will NEVER recommend a product or service we do not believe in or that we do not use ourselves, as our reputation and credibility is worth far more than any commission. This principle is an essential and non-negotiable part of all our partnerships: we will never give any third-party any control whatsoever on our content. For more information on our advertiser disclosure, click here.
Share this post to help us help more people travel more for less: