Part 1 of the (very) long list of French-speaking countries was very popular, so here is the next part for those who want to discover the francophone world.
We'll list 5 other destinations below (you can read Part 1 here… and the complete bullet-point list up to now is available at the end of this post).
6. French Polynesia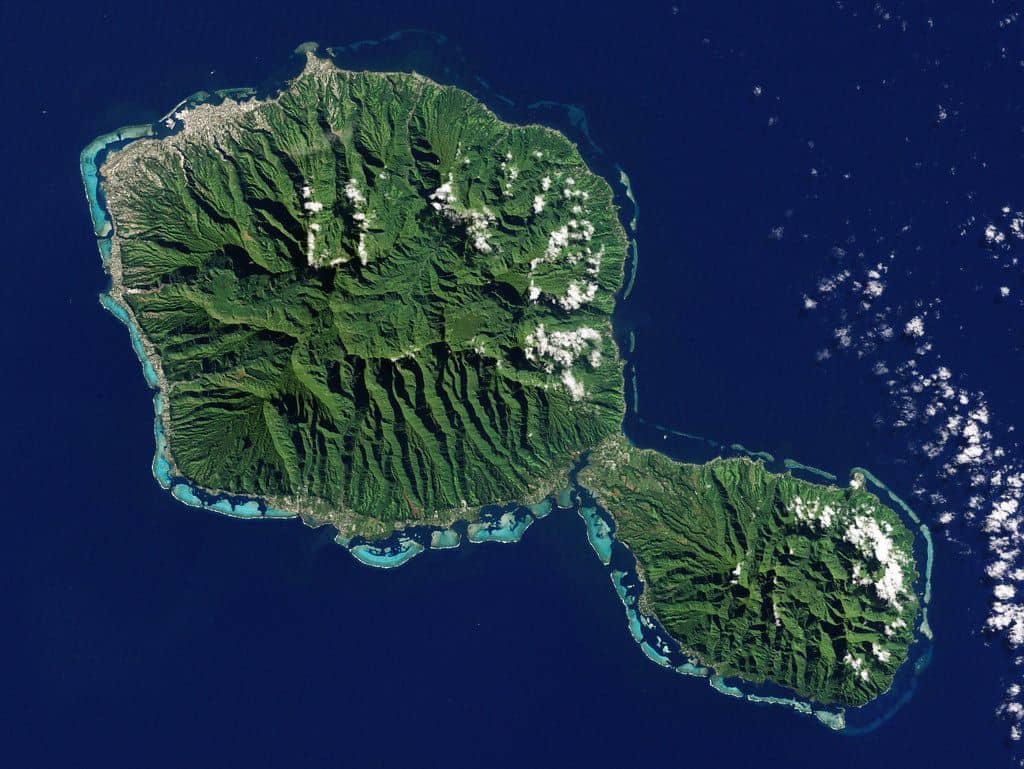 French Polynesia is a vast expanse of over 100 islands in the middle of the Pacific Ocean. It is sometimes also known as Tahiti, which is the name of the largest and most populous of the territory's many islands.
It's technically not a country, seeing as it's part of France, but it's so far away and such a different destination that it deserves its own spot. It was taken under French control in 1842. Later in 1957, it was renamed as French Polynesia and given more autonomy.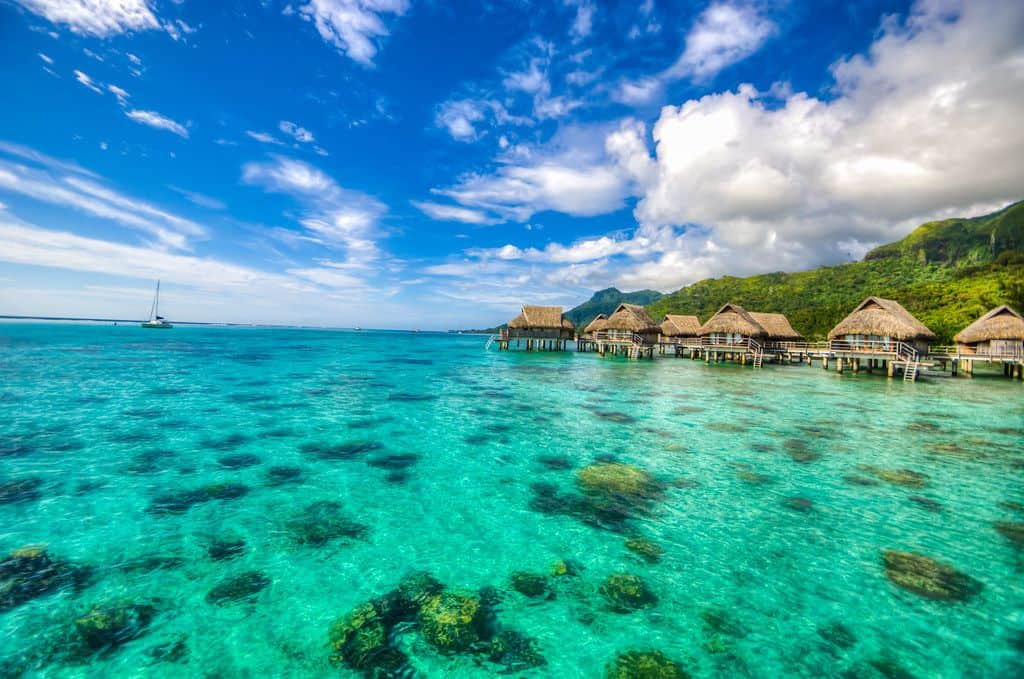 Why visit French Polynesia?
This area is beautifully tropical and perfect for the sort of trip that mixes vacation (like relaxing and spending time at the beach) and exploring breathtaking nature. If you want adventure, there are plenty of islands to explore and discover as well as hiking opportunities to keep you moving.
Here are 3 things to consider:
Fataua Waterfall: This is an arduous hike, but reaps high rewards with a beautiful view of a gushing waterfall. It's best to go during the rainy season for heavier flow. Many opt for a guided tour, which will cost a bit. But, you may go alone if you wish and that only costs 645 CFP francs (US$6).
La Plage de Maui: You may want to go in the off-season to avoid huge crowds. This beach offers warm sun, white sand, and a pleasant atmosphere to de-stress. Plus, the shallow, calm water makes for perfect leisurely wades.
Papeete: The capital city of Tahiti and all of French Polynesia. Here you will find some nightlife and delicious Tahitian dishes. Roulottes, or food trucks, are also a staple of this city.
How to get to French Polynesia for cheap
Tickets are expensive, as you'd expect for such a remote and faraway destination. It's a perfect example of how the multi-ticket itinerary can save you hundreds of dollars, as we explained for smaller European destinations, the previous countries on this list.
Ultra Low-Cost Carrier (ULCC) French Bee offers a cheap San Francisco – French Polynesia flight, and combining that one with another flight can be a lot cheaper than buying it all on one ticket. When there is a good deal on that ULCC flight, that means a couple could save over $2,000 just on the plane tickets, for the exact same destination on the exact same dates: it really pays to know the pro tips.
So be on the lookout for deals or search for Papeete (PPT) in our favorite flight search tool if you aren't flexible at all on dates.
7. New Caledonia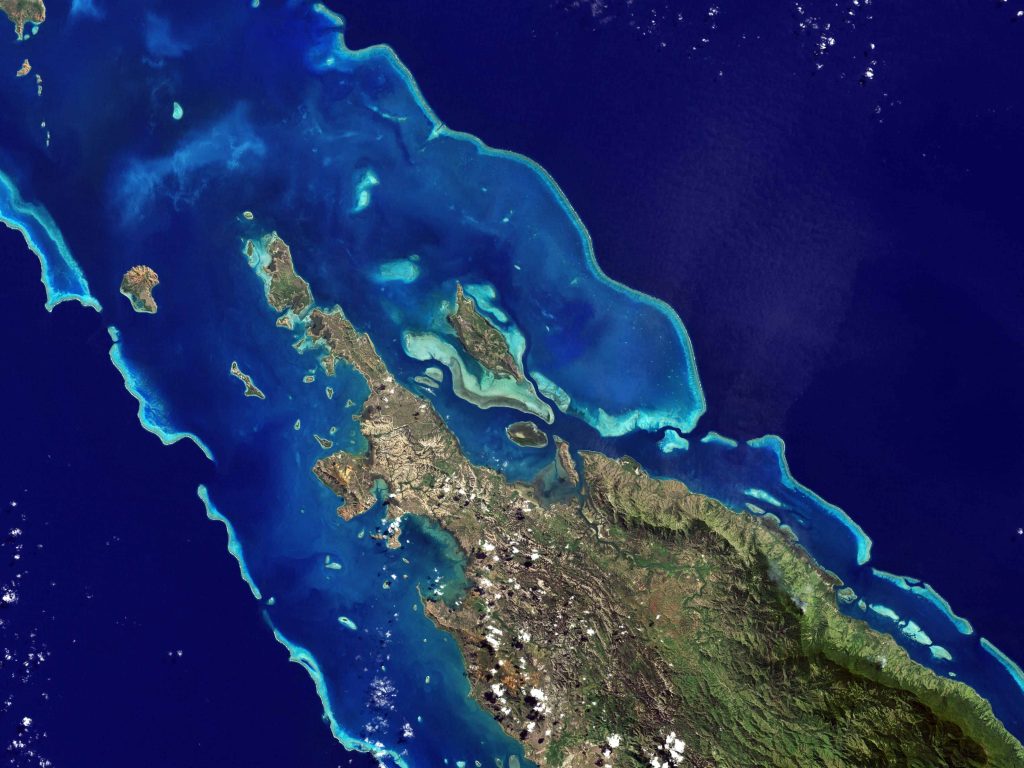 Another French territory that is a destination in its own right. New Caledonia is a group of islands located northeast of Australia that has "special status" within France, with much more autonomy than others.
New Caledonia didn't become a part of France until Emperor Napoléon III ordered his military to take control. Up until that point, English explorers often visited, and its indigenous people inhabited it.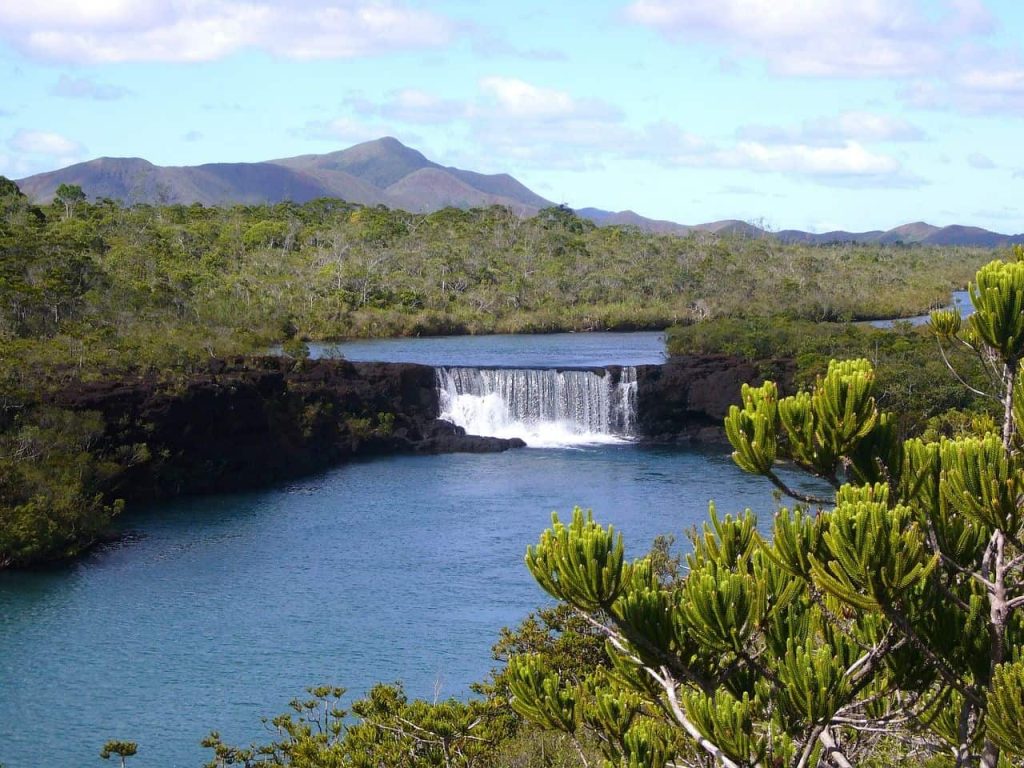 Why visit New Caledonia?
New Caledonia is an archipelago, which means it's made up of many little islands. This makes it easy for boating from island to island and continuing a string of adventures.
Here are 2 things to check out:
Ile des Pins: Located off the coast of the Grand Island, this island is well-known for its white, sandy beaches and ubiquitous pine trees.
Lifou: This island is located in the middle of the Coral Sea and offers visitors plenty of beaches, caverns, and reefs to explore. Enjoy a bit of snorkeling or sip a tropical cocktail as you recline on the beach in the sun.
How to get to New Caledonia for cheap
There aren't ever any deals to New Caledonia. And there are no tricks to save, other than with travel rewards points (more info to come). So input Noumea (NOU) in our favorite flight search tool.
8. Vanuatu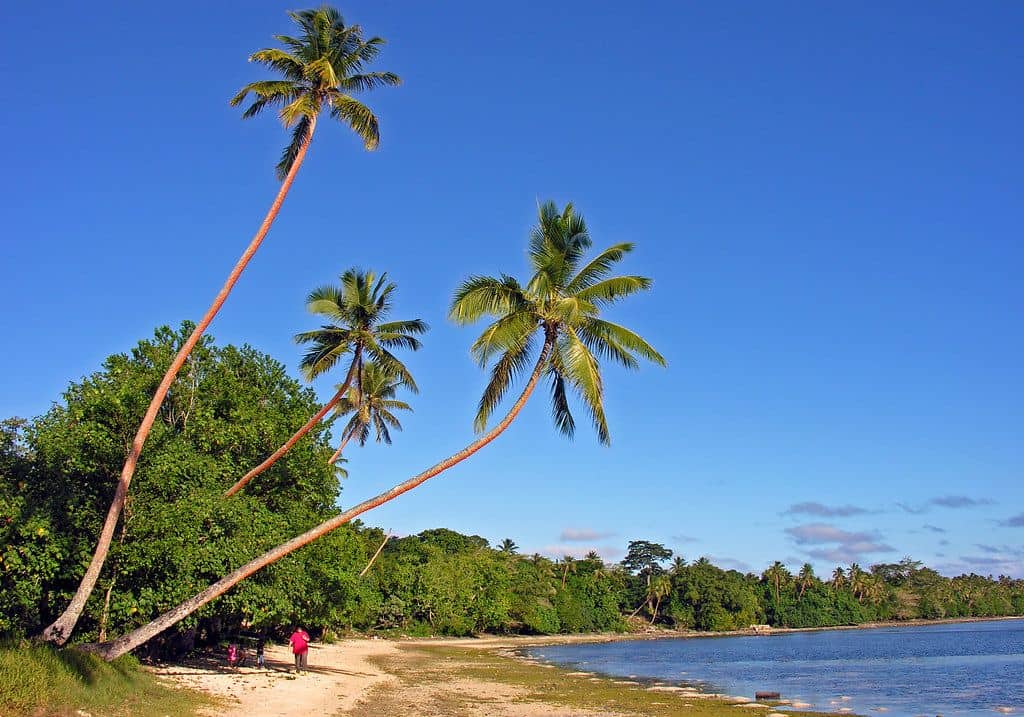 Let's stay in Oceania, but this time with an independent country, one that many people have never heard of (that's the case with most countries that have a tiny population—at least those where there are no wars or negative things to say, and therefore not interesting enough for the news). The island nation of Vanuatu was a French colony for over 300 years until it gained independence in 1980.
Today, its official languages include Bislama (indigenous), French, and English. Even though French isn't the most spoken of the 3, over 30% of the population has a basic understanding of the language, so we're including it.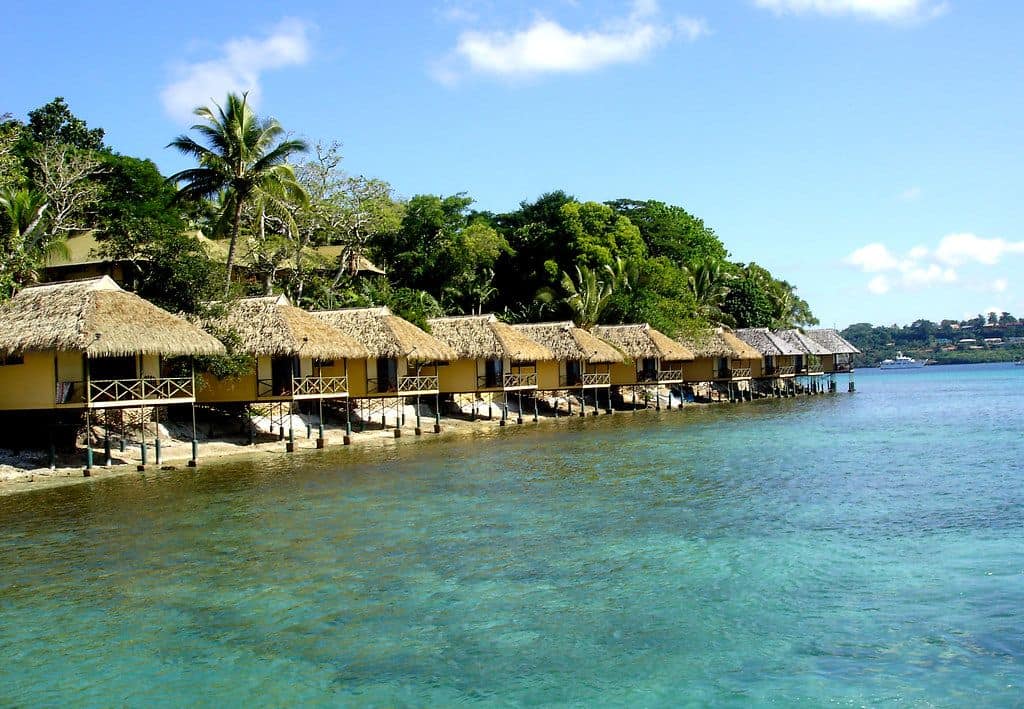 Why visit Vanuatu?
This island is an idyllic tropical destination. It has raging volcanoes, long sandy beaches, secluded islands for snorkeling, and hidden paradises in the jungle.
Iririki is a small island where many go snorkeling. With its shallow turquoise waters, spotting sea critters is easy; this area is perfect for beginners.
What is more French than drinking champagne? Drinking champagne on Champagne Beach.
Then, if you're adventurous enough, you can hike through the wilderness to find Mele Cascades, which are peaceful waterfalls tucked away in the heart of Mele Island. And, fun fact, this area is owned by local Mele villagers to this very day.
How to get to Vanuatu for cheap
Same thing: there aren't ever any deals. And there are no tricks to save, other than with travel rewards points. So input Port Vila (VLI) or Luganville (SON) in our favorite flight search tool.
9. Saint-Pierre and Miquelon
This is another archipelago, but a lot less exotic. This one is located near Canada, just south of Newfoundland; however, it's still part of the French Republic. These islands are known for their French influence and brightly-colored homes and are just a short ferry ride away if you are in Newfoundland (an interesting destination itself).
Why visit Saint-Pierre and Miquelon?
If you're into something a tad low-key, yet still worth seeing, you should visit! You'll be delighted with the small towns, casual lifestyles, and heavy fishing industry that sustains most people who live there.
What to see:
Arche Museum: This encompasses the history that surrounds the founding and culture of these islands. According to their website, the islands are "exceptional" and full of vibrant history. The exhibits also showcase local art, if that piques your interest.
Ile aux Marins: Also known as the Mariner's Island. Besides having some inhabitants from May to November, the island has no permanent residents, rendering it a ghost town most of the year. You may visit the only standing church, old fishermen's homes, a cemetery, and even a portion of the wreckage from the Transpacific ship.
How to get to Saint-Pierre-et-Miquelon for cheap
Flights to Saint-Pierre directly are prohibitively expensive, so it's a lot cheaper to fly to Newfoundland and take the ferry. You can input St. John's (YYT) or Saint-Pierre (FSP) in our favorite flight search tool.
10. Canada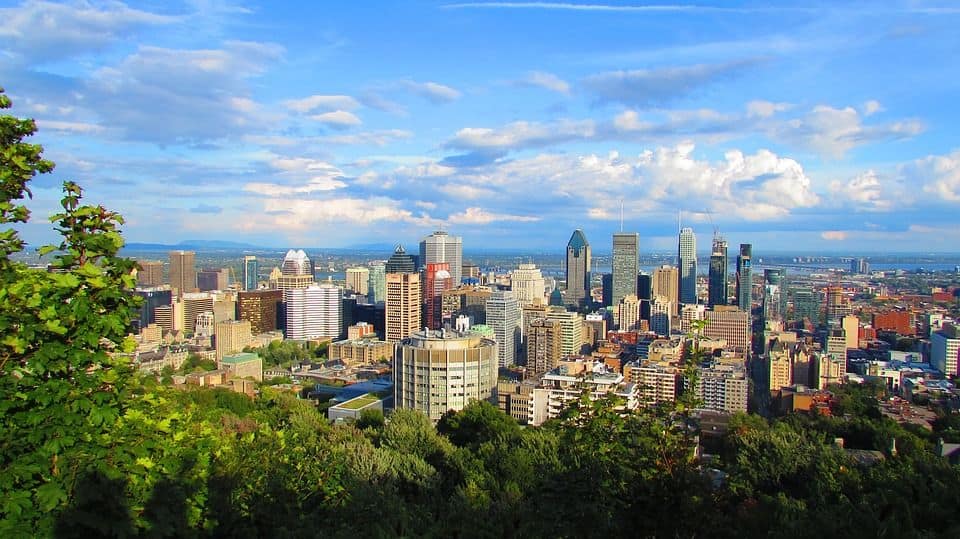 Let's not forget that this amazing country is also one of the French-speaking countries to visit. Since its colonization, France has been a significant societal and cultural influence in parts of Canada, with many people being French-Canadian.
The province of Québec is by far the most francophone part of the country. In Québec City and Montréal, knowing both English and French is common, but French is the only official language. It is also an official language in the neighboring province of New Brunswick, but apart from a few exceptions, French is mostly absent in the rest of the country.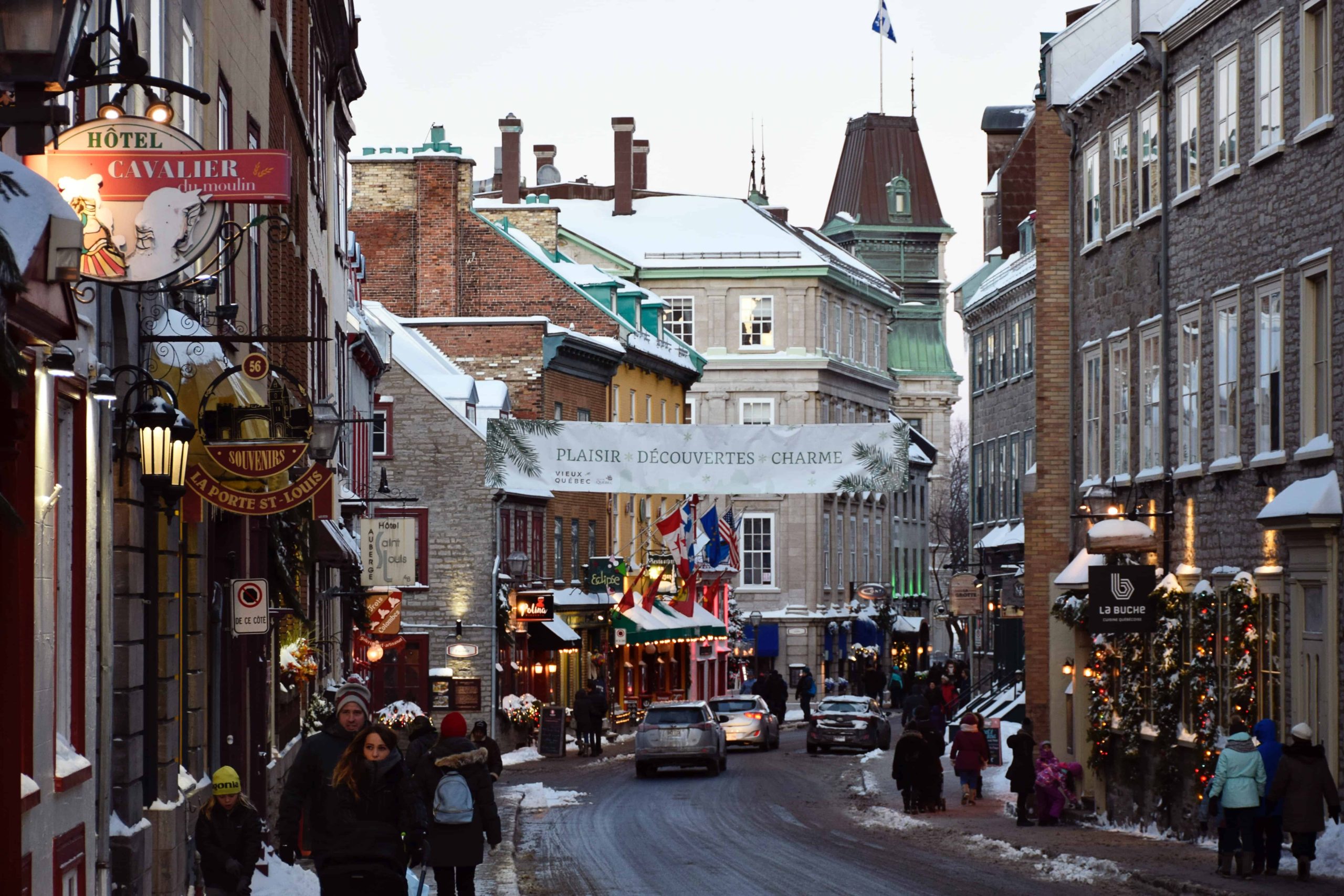 Why visit Canada?
Canada has a lot of beauty and culture to offer. Plus, for most of our readers, it's probably in your backyard. Montréal is a vibrant cosmopolitan city, Québec City is North America's most European city, and there are plenty of beautiful regions around too: the Lower Saint-Lawrence (Bas-Saint-Laurent) for a quiet maritime feel, the impressive Saguenay fjord and the Mauricie region for its stunning National Park.
How to get to Canada for cheap
We often spot deals to Canadian cities on our cheap flight deals page. And if you live nearby, you can visit with a roadtrip. If you want to fly in and can't wait for a deal, the best airports to input in our favorite flight search tool are Montreal (YUL) and Quebec City (YQB).
11-30. Get the rest of the list before everyone for free!
List Up To Now: French-Speaking Countries
France
Monaco
Switzerland
Belgium
Luxembourg
French Polynesia
New Caledonia
Vanuatu
Saint-Pierre and Miquelon
Canada
Summary
As you will soon see, the French language is still found in many different parts of the world—nearly every continent. If you're a lover of the French language, then we at Flytrippers suggest that you choose one of these destinations as your next trip. Don't miss the next part of the series soon.
Did this give you an idea for your next trip? Do you have a story from one of these destinations that you'd like to share? Leave us a comment below!
Want to see our current discounted plane tickets?
Click here to see our flight deals
Want more travel tips and inspiration?
Click here to see the blog homepage
You'll probably enjoy this article:
Travel Hacking: Free Travel (really)
Help us spread the word about our flight deals and travel tips by sharing this article and, most importantly, bookmark Flytrippers so we can help you navigate the world of low-cost travel!
Featured image: French Polynesia (Photo Credit: Unsplash)
Advertiser Disclosure: Flytrippers receives a commission on links featured in this blog post. We appreciate it if you use them, especially given it never costs you anything more to do so, and we thank you for supporting the site and making it possible for us to keep finding the best travel deals and content for you. In the interest of transparency, know that we will NEVER recommend a product or service we do not believe in or that we do not use ourselves, as our reputation and credibility is worth far more than any commission. This principle is an essential and non-negotiable part of all our partnerships: we will never give any third-party any control whatsoever on our content. For more information on our advertiser disclosure, click here.