When North Americans think about French-speaking countries, our minds usually go straight to France. We dream about walks along the Seine river, climbing to the top of the Eiffel Tower, and grabbing pastries at one of many classic cafés along the rue. But did you know there are many francophone countries in the world?
Many places recognize French as an official language. In this series of articles, you'll find out about the endless experiences you can have from visiting new French-speaking countries in all corners of the world. Plus, with our cheap flight deals, you'll find affordable flights to many of these destinations (and if not, we'll share good tips).
The French language, if you don't already know, is beautiful—like music to our ears. It's also a language that can connect you to multiple people and cultures around the world. From Europe to the Caribbean to Africa and Oceania (not to mention both North and South America), many different people speak French and its various dialects.
French is arguably the second most global language, after English. The list of French-speaking destinations goes on and on. Some are actual countries, but we've also included territories and regions because they have their own identity.
So after looking at Portuguese-speaking countries to visit, let's dive into exactly where you can immerse yourself in the lovely French language and its affiliated culture. Here's part 1 of 6.
1. France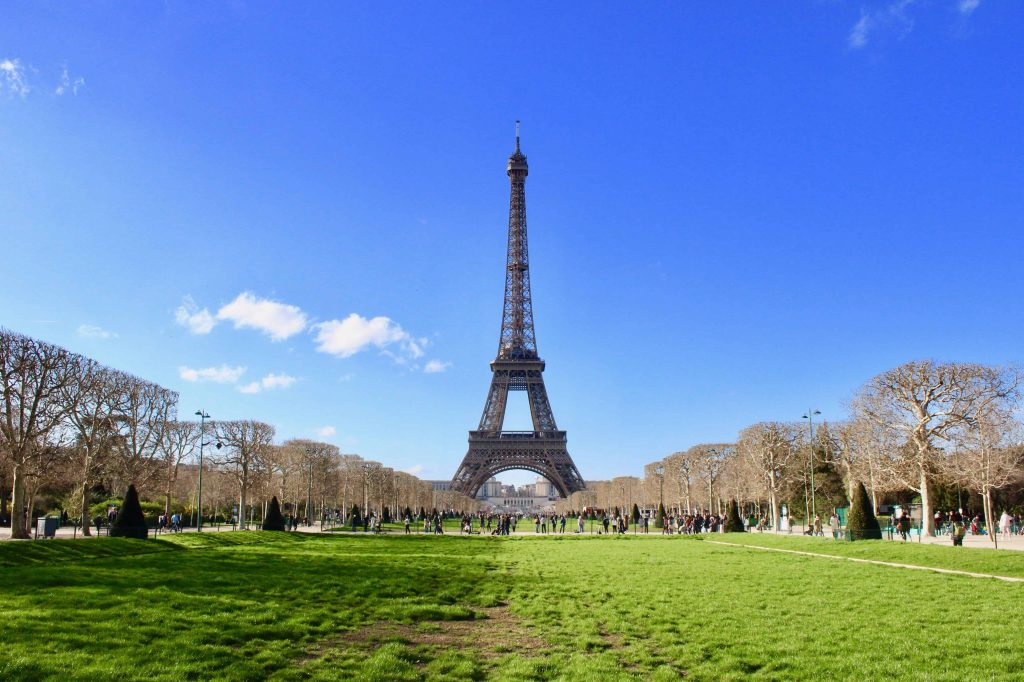 First on the list, of course, is France. This country is the heart of the French language, where it all began. It's also the reason that you'll hear French in so many other parts of the world. So, when you visit, dive into that rich and long history.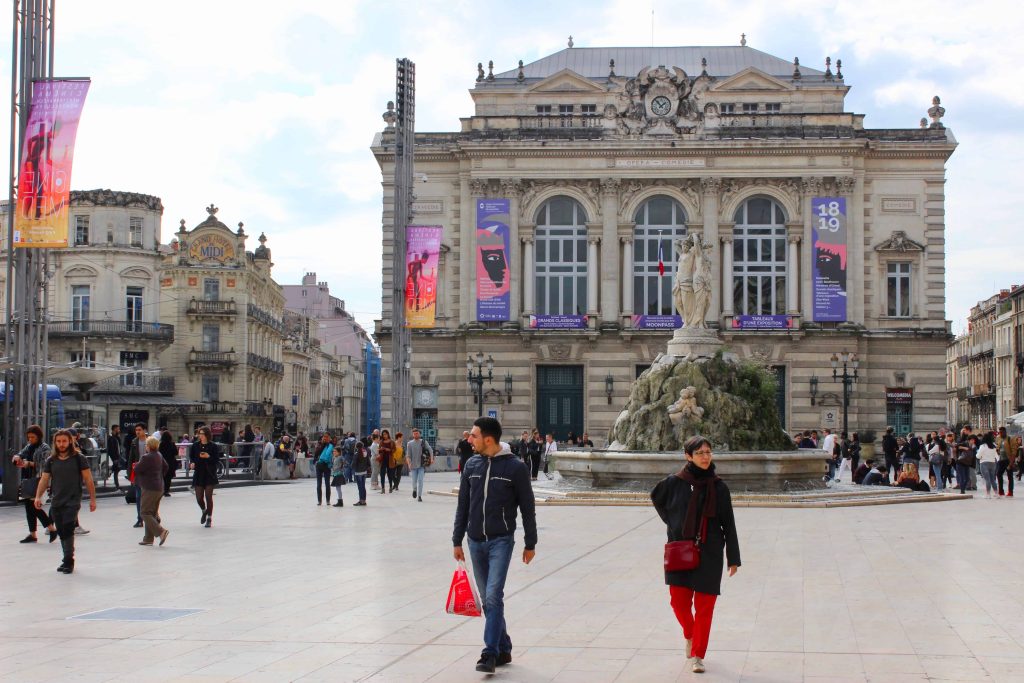 Why visit France?
Please, please, please remember that there are so many more options than just visiting Paris (you can read the 5 best regions to visit in France that aren't Paris or the French Riviera).
Of course, Paris is charming, and I do suggest going someday (I loved it both times I went, despite the cost of living and the hords of tourists). However, keep in mind the rich culture and history that lies beyond the city's limits.
Other cities worth visiting include Bordeaux, Toulouse (the pink city), Montpellier (pictured above), Lyon, and even Strasbourg. Personally, I spent over a week in Chamonix in the Alps during the summer, and it was amazing. Our few days in Nantes for a convention showed us a different side of the country, as did our brief time in Marseille.
Here are 3 places to check out:
Normandy and Omaha Beach: This area overflows with World War II history, from the D-Day beaches and American Cemetery to immense museums that leave you in shock and awe.
Saint-Malo: This lovely walled port city on the coast of the English Channel takes you back in time. It's one of the last cities in France that still has its entire rampart intact. Have a stroll, get lost in the narrow streets, and eat some galettes while you sip on locally-made hard cider.
Alsace: This is a region in the northeast part of France, near the German and Swiss borders. Rich with World War II history, too, here you'll learn how the German and French cultures have melded over many centuries. Some cool spots include Strasbourg and Colmar—two quaint cities where you'll get lost in their beautiful architecture.
How to get to France for cheap
There are often deals to Paris from most Canadian cities. It's often one of the cheapest European cities to fly to. So be on the lookout for deals or search for Paris in our favorite flight search tool if you aren't flexible at all on dates.
If that is the case, or if flights are expensive, make sure to check if flights to nearby countries are cheaper: it's very easy and affordable to move around in Western Europe. We'll share a detailed article on that soon, subscribe for free to get it.
2. Monaco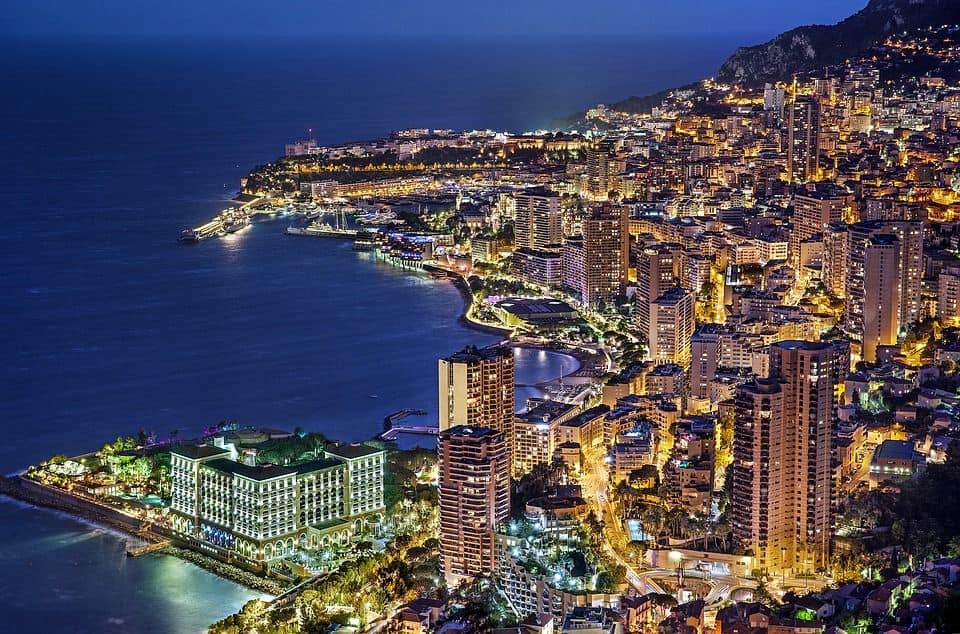 The tiny country, surrounded by France on 3 sides and the Mediterranean Sea is on the other, has been its own country since 1297 and is a constitutional monarchy. Its primary language is French, even though the country's inhabitants speak Italian, English, and the local language of Monégasque, as well.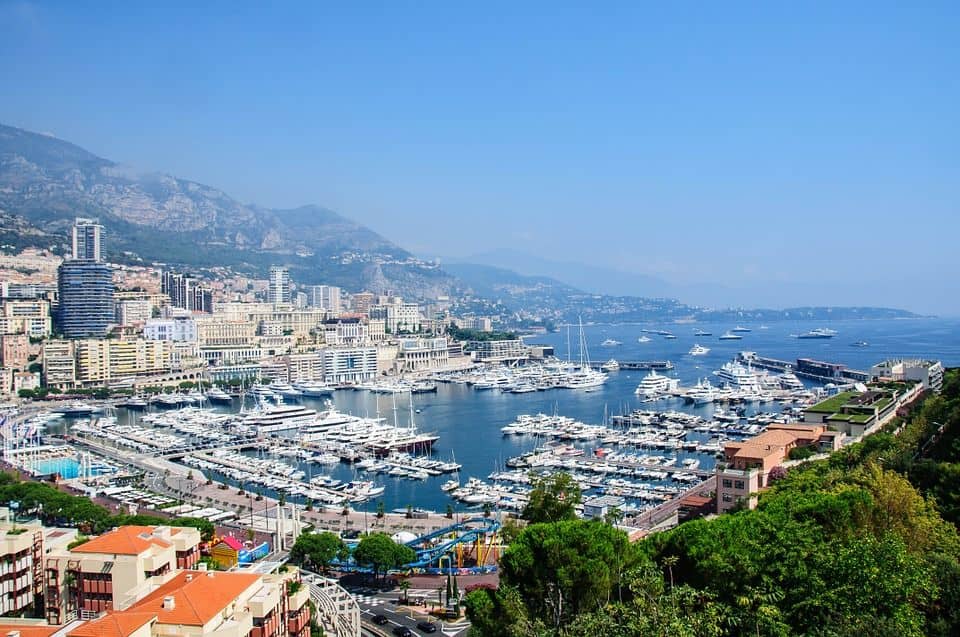 Why visit Monaco?
Despite being the second smallest country in the world, Monaco is jam-packed with famous hotspots, restaurants, clubs, and resorts. If you're a millionaire, you'll especially enjoy visiting Monaco.
Despite what many believe because I've been on 12 international trips in 2019, I for one am not a millionaire, so I've avoided the country up to now (although on my quest to visit all of them, I'll have to go eventually).
Seriously, you have to stop believing the myth that travel is expensive and start making decisions that enable you to travel more if that's what you want, it's far from being hard or expensive. I'll share a cheat sheet with my Top 5 tips to travel more, the very best of the best. Coming in January.
So about Monaco, if you're into fast cars, gambling, lounging by the pool with a drink in your hand, or taking out your yacht, this is the place for you. The city of Monte-Carlo is distinguished and expensive, but always a good time. You can enjoy an evening at the Monte-Carlo Casino playing poker or blackjack, or you can find another spot to enjoy the city.
Also, once a year, this country hosts the Monaco Grand Prix, an annual race along the Monaco circuit that spans the majority of the small country.
How to get to Monaco for cheap
Monaco obviously doesn't have an airport: the country's land area is smaller than the surface area most major airports cover. In fact, Denver International Airport in the US is 60 times larger than all of Monaco. In short, there's no room for an airport there.
So you can take advantage of deals to Nice, the closest airport, which are relatively frequent. Or search for Nice (NCE) in our favorite flight search tool and follow the same tips as for France in #1 about the neighboring countries.
3. Switzerland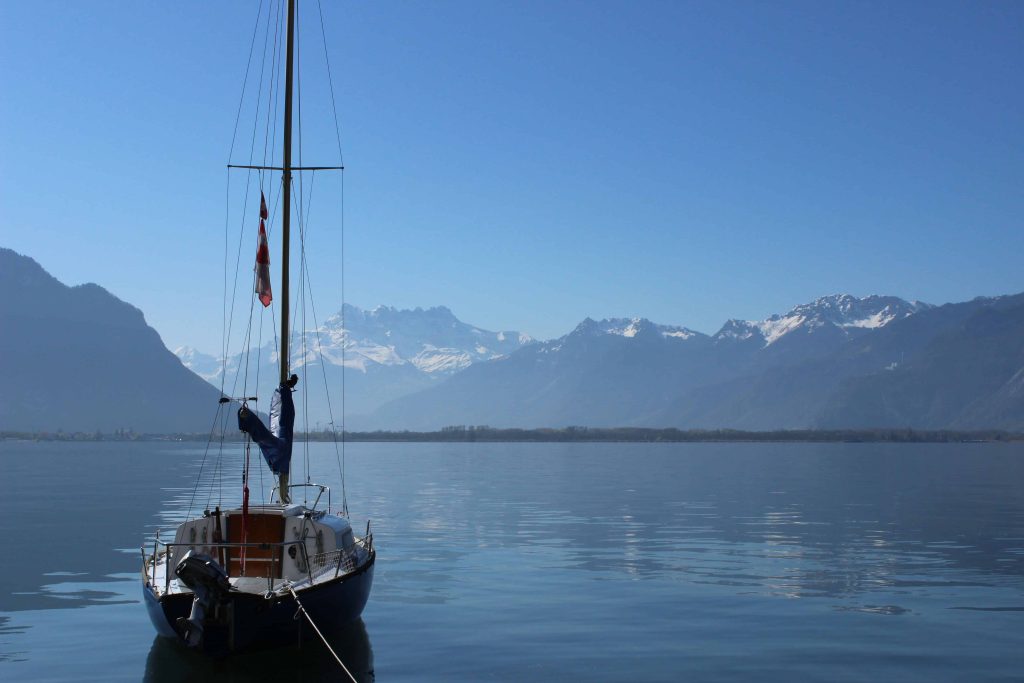 I never thought I'd write this sentence, but let's move on to a cheaper destination: Switzerland. This is also one of the most expensive countries in the world, but it is one of the most geographically breathtaking countries in Europe thanks to the majestic Alps that dominate most of the landscape.
Fun fact: From 1798 to 1815, Switzerland was under French control after Emperor Napoleon conquered it. Other than sharing a border, the Napoleon Era deeply impacted the cultural and linguistic aspects of Western Switzerland, the area where French is most spoken in the country.
In fact, by just looking at a map, it's hard to understand why Geneva isn't part of France, as it's surrounded on 3 sides.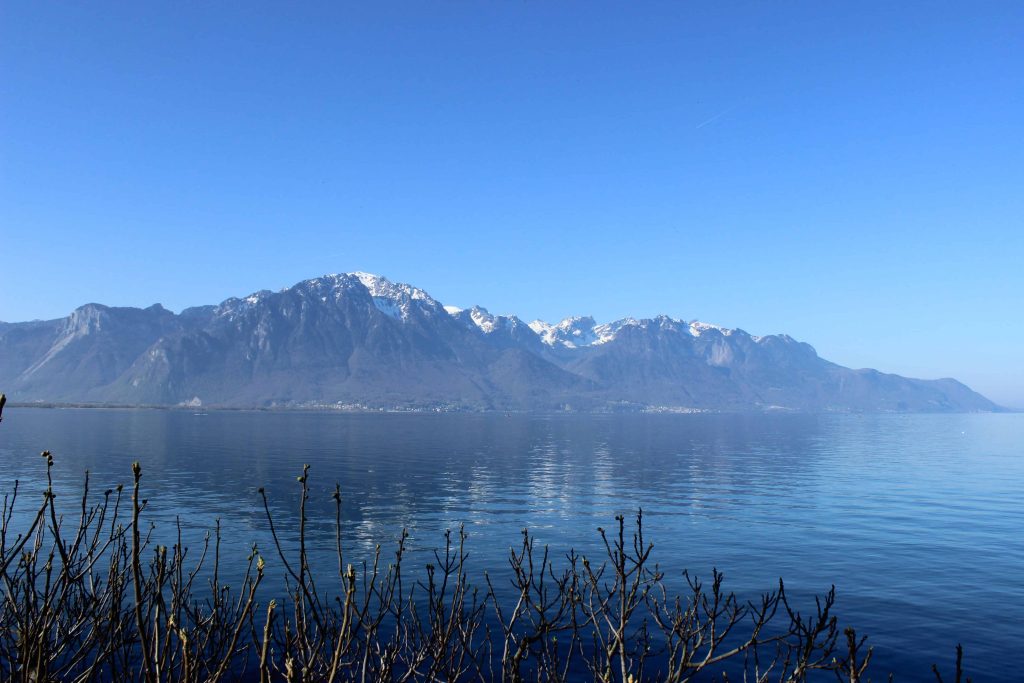 Why visit Switzerland?
Skiing, snowboarding, hiking, strolling romantic cities, and boating are but a few of the fun activities you can do in Switzerland. At least, if you want to pay the same price for a 2-week trip as I did for my 12 trips. Okay, that's a slight exaggeration, but it's not that far from the truth.
I visited Zurich and Lausanne briefly (I prefer to travel more and therefore visit cheaper places as you've probably figured out by now) and of course it's beautiful. There are plenty of other places to visit, like Geneva, Lucerne, and the capital, Bern. Each has a unique style and language.
You see, Switzerland has 4 official languages. In the central part, most inhabitants speak a version of German (63% of the total population); in the west, it's French (23%); in the south, it's Italian (9%); and finally, in the east, there is Romansh (0.5%). The shared borders have allowed for a fascinating cultural and linguistic influence.
How to get to Switzerland for cheap
Switzerland is a great example of how much money you can save with the multi-ticket technique. Just by buying your itinerary on separate tickets, you can save hundreds of dollars.
For example, Montreal-Geneva is almost always $1,000 roundtrip. Montreal-Paris is almost always under $700 roundtrip. Paris-Geneva is often $100 roundtrip. That's an easy $200 in savings by just knowing the easy trick, and not prioritizing convenience over affordability, the most common mistake by those who believe in the myth that travel is expensive.
Let me remind you that $200 gives you more than a full week of travel, all expenses included… as well as a dozen other things in our list of stuff you can easily afford if you want to travel more.
You can also search for Geneva (GVA), Zurich (ZRH), or Basel (BSL) in our favorite flight search tool if you prefer convenience.
4. Belgium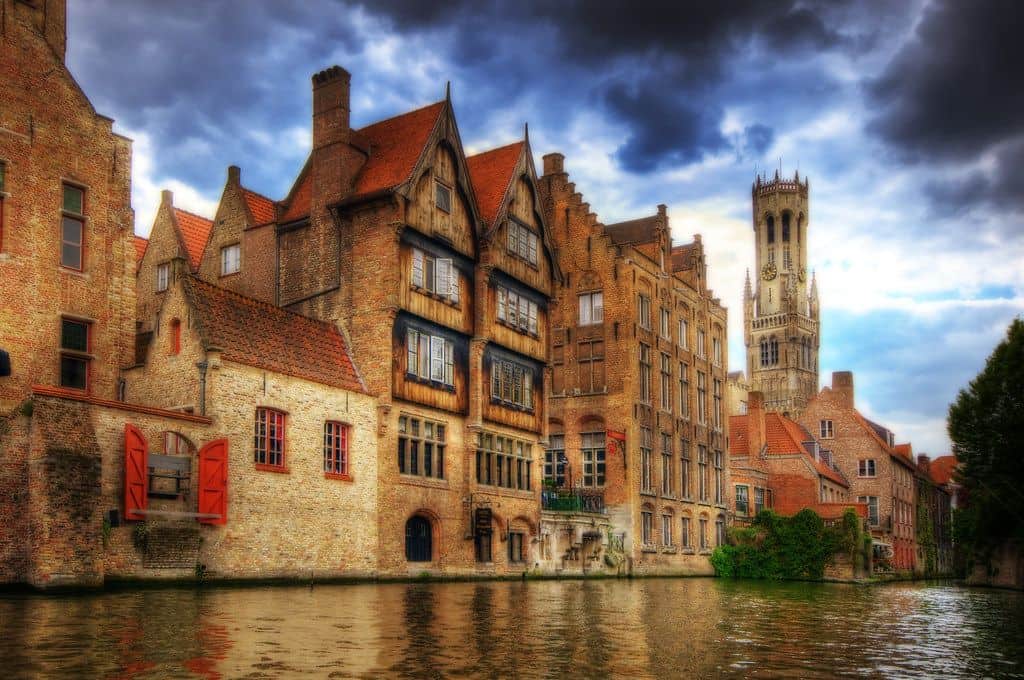 Belgium is located smack-dab in between the Netherlands and northern France. Its rich culture, which is a mix of French, German, and Dutch, leaves visitors overwhelmed (in a good way) with cuisine, language, and great-tasting beer.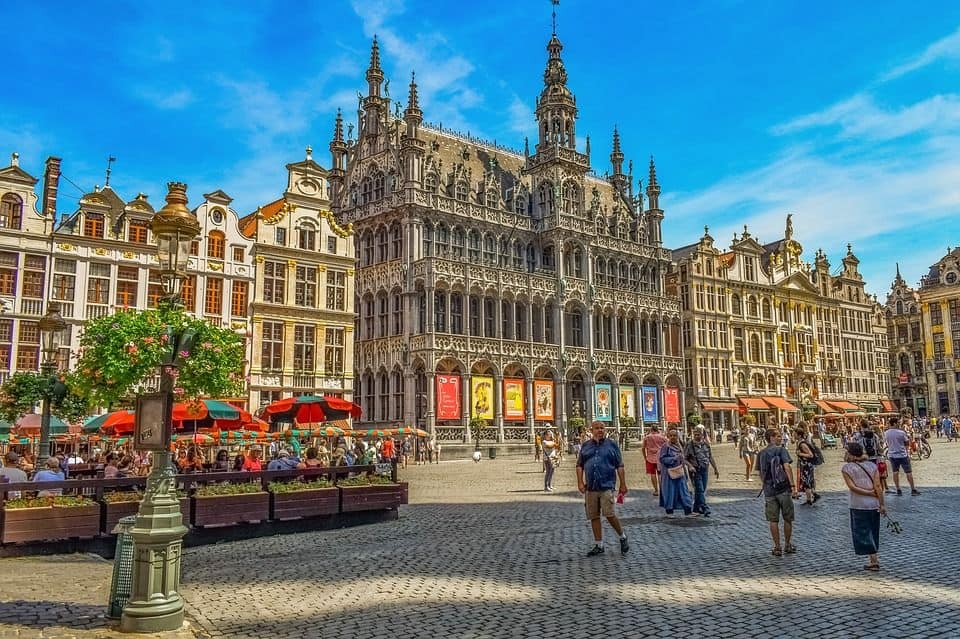 Why visit Belgium?
This country's location makes it great as a trip on its own or even a stopover on your way to somewhere else. There are many areas to explore from the capital Brussels to Bruges, a quaint village with cute canals and brick and wooden homes that seem like a fairytale.
Brussels was one of the first cities I explored in Western Europe, and I have to say I was pleasantly surprised. I'll share more in the article about the Dutch-speaking countries, just to keep this one a bit shorter.
Here are a few things to do:
Grand-Place de Bruxelles: Located in the heart of the city, the Grand-Place is a beautiful pedestrian square in front of City Hall. Adore its divine architecture and stop by one of the cafés for a drink and a quaint conversation (hopefully in French).
Eat fries and chocolate: sure, their beers and mussels are also iconic, but I am not a consumer of either. But I can confirm that their Belgian fries and chocolates are delicious.
Château des Comtes des Flandres: An old Flemish castle in the town of Gand is a historical journey for anyone curious about ancient cultures and traditions. Located in northern Belgium, you'll also see more Dutch ways of life and the different languages within.
How to get to Belgium for cheap
Deals to Belgium are a lot less frequent than to France. That being said, it's easy to get there by train or bus from either Paris or Amsterdam (or even London if the flights there are a lot cheaper).
Again, it pays to invest time in research: Barcelona is often cheap from Canada, and from Barcelona to Brussels' secondary airport (CRL), flights are often under $100 roundtrip.
So search for Brussels (BRU) or Brussels-Charleroi (CRL) in our favorite flight search tool.
5. Luxembourg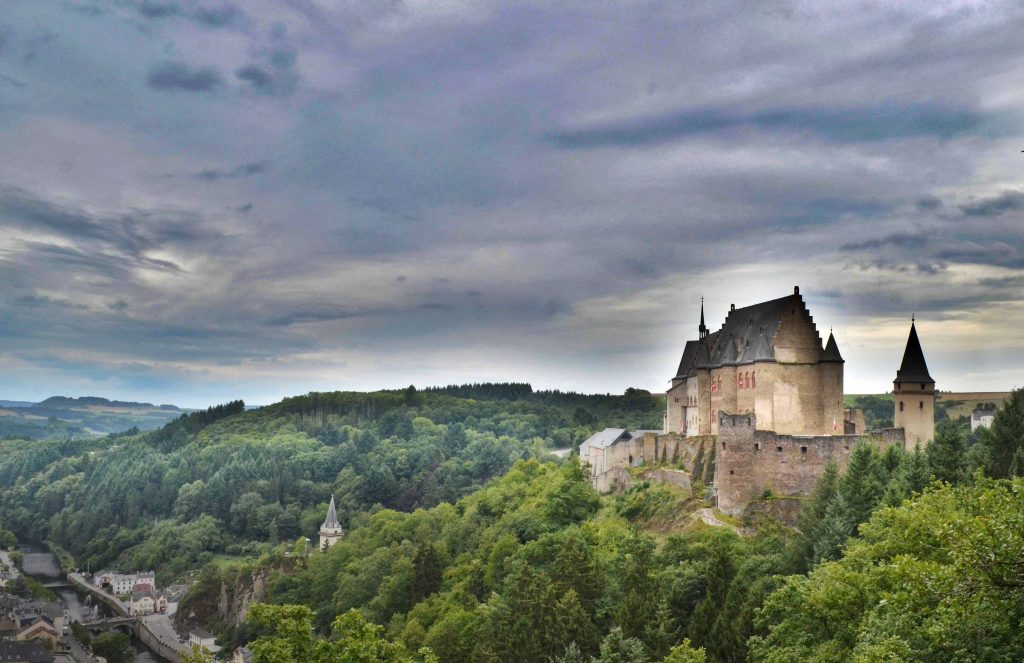 Next, we have the microstate of Luxembourg nestled between Belgium, France, and Germany. Its French influence is self-explanatory. Being on the border of France and Germany, both have had much cultural impact over centuries and centuries.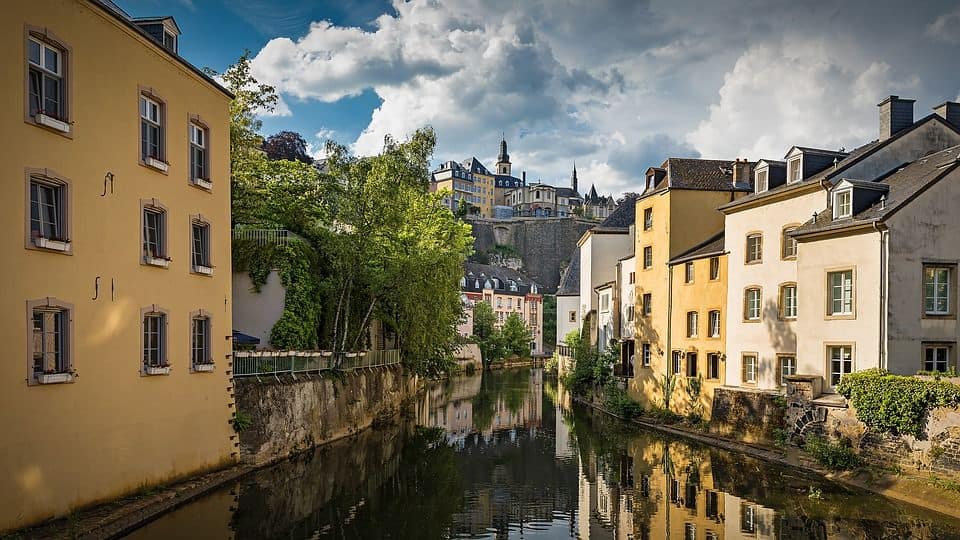 Why visit Luxembourg?
Luxembourg may be small, but it has a lot to offer. From castles to ancient Roman ruins, the country will keep you on your toes. I can't wait to go as I love the less-visited destinations (and it's one of the few left for me in Europe).
Here are some things to check out:
Château de Vianden: Explore a centuries-old castle that was built over an ancient Roman castle.
Luxembourg City and Pont Aldophe: Marking Luxembourg's independence, the bridge in the capital was built in the early 1900s by a Frenchman and a Luxembourgish and has now become one the city's most famous tourist attractions.
How to get to Luxembourg for cheap
Like all smaller destinations, you should really avoid buying on only one ticket, since it's really expensive. Luxembourg is accessible without flying from Paris, Brussels, Frankfurt or even Zurich. But if you really want to fly in, combine tickets.
Again, this is just one example found with literally 20 seconds of research, but Barcelona-Luxembourg is often $100 roundtrip. You'll almost always save many hundreds of dollars by buying a flight from Canada to Barcelona instead of Canada to Luxembourg. More money saved… plus you'll get to visit Barcelona as a bonus!!!
Search for Luxembourg (LUX) in our favorite flight search tool.
6-30. Get the rest of the list before everyone for free!
Summary
As you will soon see, the French language is still found in many different parts of the world—nearly every continent. If you're a lover of the French language, then we at Flytrippers suggest that you choose one of these destinations as your next trip. Don't miss the next part of the series soon.
Did this give you an idea for your next trip? Do you have a story from one of these destinations that you'd like to share? Leave us a comment below!
Want to see our current discounted plane tickets?
Click here to see our flight deals
Want more travel tips and inspiration?
Click here to see the blog homepage
You'll probably enjoy this article:
Travel Hacking: Free Travel (really)
Help us spread the word about our flight deals and travel tips by sharing this article and, most importantly, bookmark Flytrippers so we can help you navigate the world of low-cost travel!
Featured image: Lac Léman, Switzerland (Photo Credit: Unleashed Agency)
Advertiser Disclosure: Flytrippers receives a commission on links featured in this blog post. We appreciate it if you use them, especially given it never costs you anything more to do so, and we thank you for supporting the site and making it possible for us to keep finding the best travel deals and content for you. In the interest of transparency, know that we will NEVER recommend a product or service we do not believe in or that we do not use ourselves, as our reputation and credibility is worth far more than any commission. This principle is an essential and non-negotiable part of all our partnerships: we will never give any third-party any control whatsoever on our content. For more information on our advertiser disclosure, click here.