Merry Christmas! As today is the most magical time of the year, we wanted to share a heartwarming story of an airline doing good for once (that's a joke; although it seems everyone loves to hate airlines)! Earlier this month, US legacy carrier United Airlines operated special flights and brought the Christmas spirit to those who need it most: hundreds of kids and their families.
"Smiling is the best medicine."
For the 30th year in a row, United Airlines, in collaboration with various charity organizations, held their very unique annual Fantasy Flight program.
What Is The Fantasy Flight Program?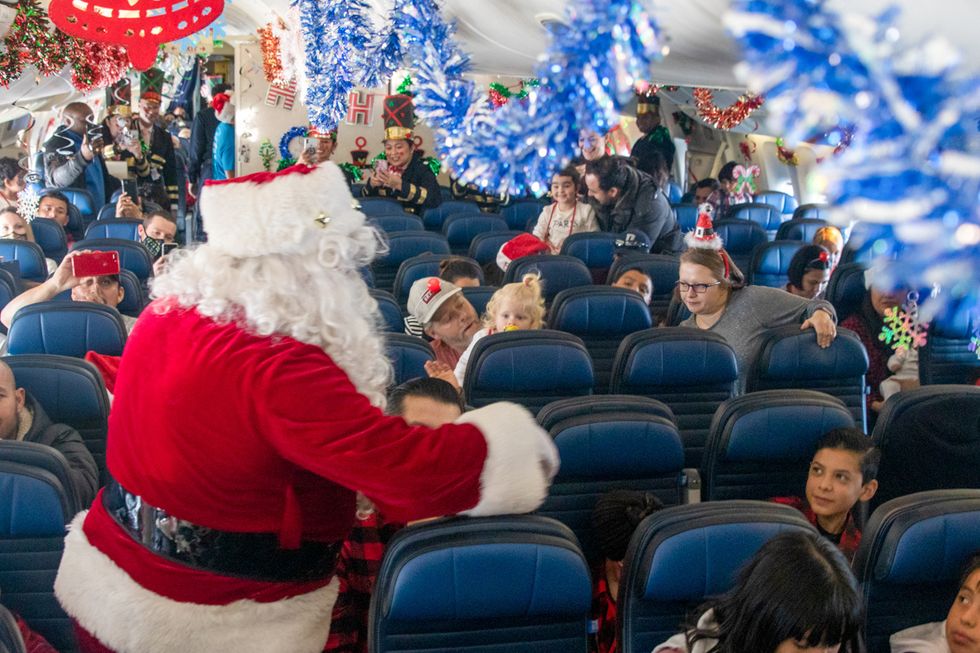 Each year, the airline treats kids with special needs and kids who suffer from severe medical conditions and poverty, to a well-deserved once-in-a-lifetime fantasy holiday experience.
United's goal is to make many kids' holiday wishes come true by taking them on a trip to the "North Pole" in the lead-up to Christmas. This year, they've offered these special flights from 16 of their operating bases.

The flights even appeared on airport terminal information boards as headed for the North Pole.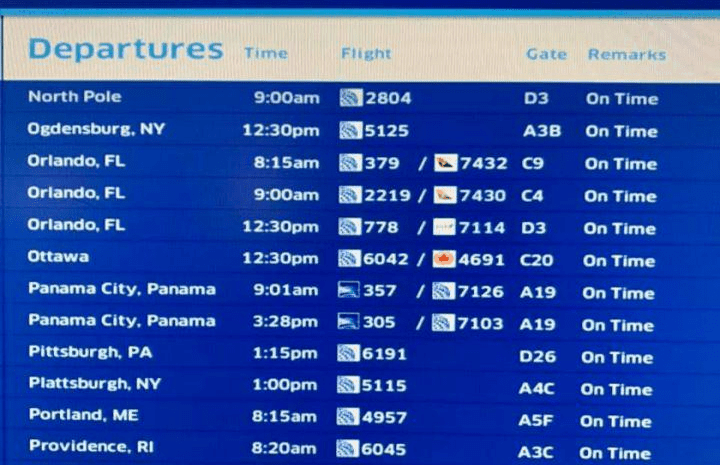 Once the kids got to the "North Pole," they met Santa in his workshop and saw for themselves how he prepares for the busiest time of the year.
"We work with children's hospitals, hospices, homeless shelters, and other organizations to fly children and their families on board a United plane for a short magical flight that lands at the 'North Pole' to meet Santa, receive gifts and enjoy a transformed winter wonderland" – the United Spokesperson told Simple Flying.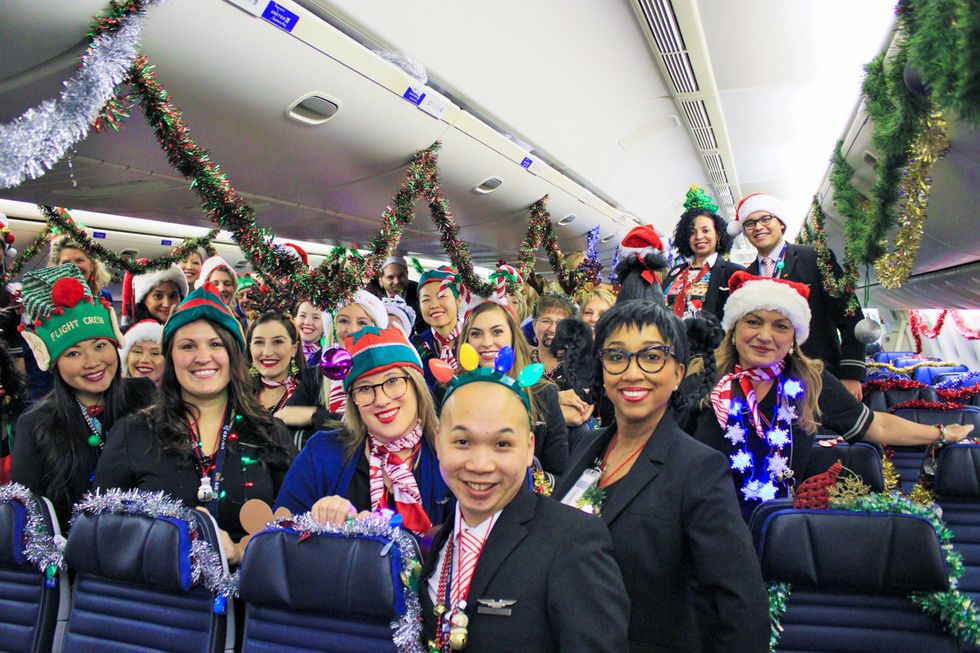 Everything from the gate area, the interior of the plane, to the staff's outfits are elaborately decorated in festive Christmas fashion. Snacks and gifts wait for the kids after boarding, as well as at the arrival gate.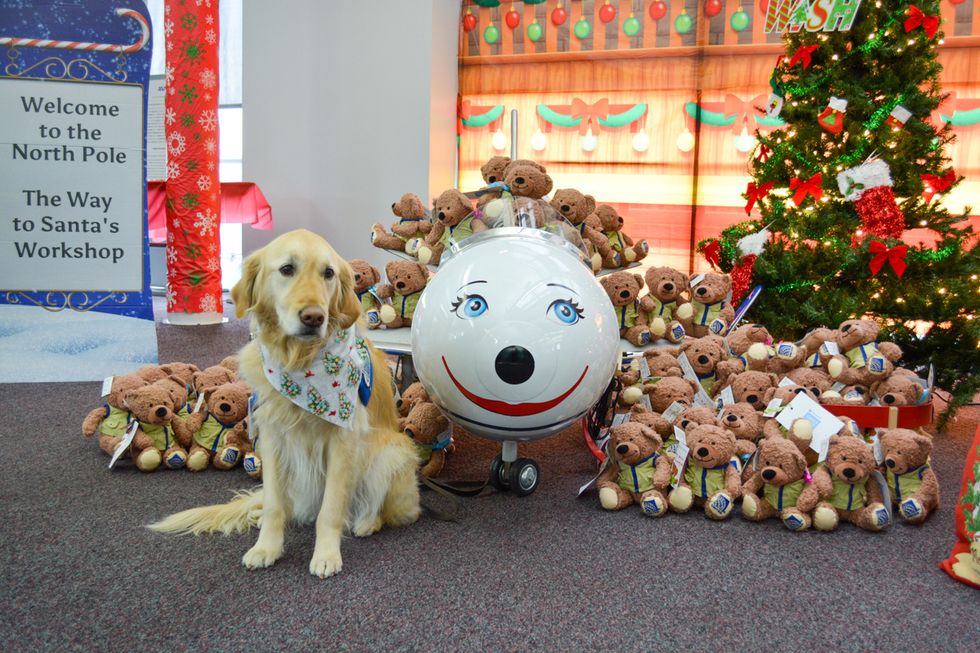 At Santa's workshop, the kids are welcomed with gifts from their wish list, stuffed animals, and fun activities like face painting.
What's even more heartwarming is that all of this is made possible by the hard work of the hundreds of United employees and volunteers. They dedicate their time to make sure everything looks festive and jolly, and that all kids enjoy the holiday spirit.
One of the captains, Melvin Mason Jr., who was responsible for this year's "Snowflake 1" flight from Washington, told Fox 5:
"It's just about giving. It's always been about giving and taking the special time. The children, hopefully, some of them will remember this growing older."
Don't want to miss our best tips to travel more in 2020?
Summary
This is a beautiful example that not all airlines are as bad as customers portray them to be. This special program has been creating positive memories and bringing smiles to hundreds of kids and their families. And sometimes, making someone feel special and cared for is the greatest gift you can give. Merry Christmas!

What do you think about these fantasy flights to the North Pole? Let us know in the comments!
Want to see our current discounted plane tickets?
Click here to see our flight deals
Want more travel tips and inspiration?
Click here to see the blog homepage
You'll probably enjoy this article:
Travel Hacking: Free Travel (really)
Help us spread the word about our flight deals and travel tips by sharing this article and, most importantly, bookmark Flytrippers so we can help you navigate the world of low-cost travel!
Featured image: Getting ready to take off to the North Pole (Photo Credit: United)
Advertiser Disclosure: Flytrippers receives a commission on links featured in this blog post. We appreciate it if you use them, especially given it never costs you anything more to do so, and we thank you for supporting the site and making it possible for us to keep finding the best travel deals and content for you. In the interest of transparency, know that we will NEVER recommend a product or service we do not believe in or that we do not use ourselves, as our reputation and credibility is worth far more than any commission. This principle is an essential and non-negotiable part of all our partnerships: we will never give any third-party any control whatsoever on our content. For more information on our advertiser disclosure, click here.
Share this post to help us help more people travel more for less: