The monopoly enjoyed by the Montreal/Trudeau airport (YUL) in Canada's 2nd-largest metropolitan area is finally ending! The Montreal/Saint-Hubert airport (YHU), located in Longueuil, a suburb just across the river, has recently announced an expansion that's very exciting for all travelers — even those who are not going to fly to/from YHU.
As a traveler, I always welcome more competition. The fact that competition is necessary and vital is why I agreed to be the president of the Trois-Rivières airport (YRQ) development committee in my hometown, where we will soon be building a new terminal as well (albeit on a much smaller scale).
There's my disclosure, but as with all our content, I'm obviously writing as a traveler first and foremost, but also as an aviation expert and as an MBA holder in the case of news like this.
Here are all the details.
Overview of the announcement
Here's what was unveiled this week:
New option in the Montreal market

Competition is good for travelers
Almost every major city has a secondary airport
YHU and PBG are the only existing alternatives

Construction of a brand new terminal at YHU

Closer to downtown and more convenient
Construction to begin mid-2023
Opening in late 2024

Partnership between YHU and Porter

Capacity of 4 million passengers per year
Domestic routes only
Complementary to Porter routes at YUL
I will detail all of these elements.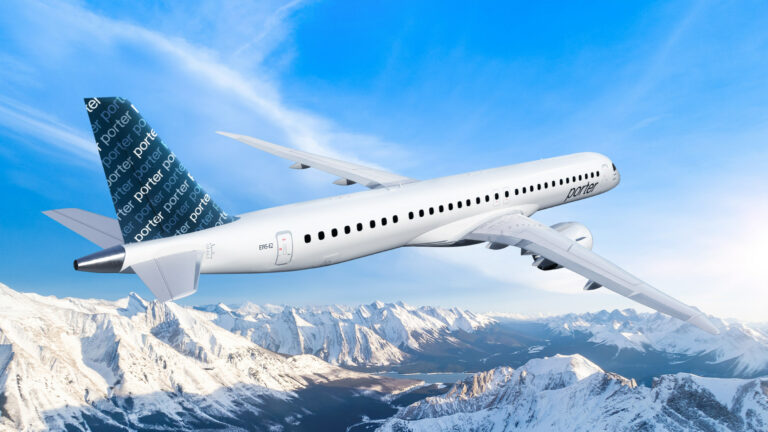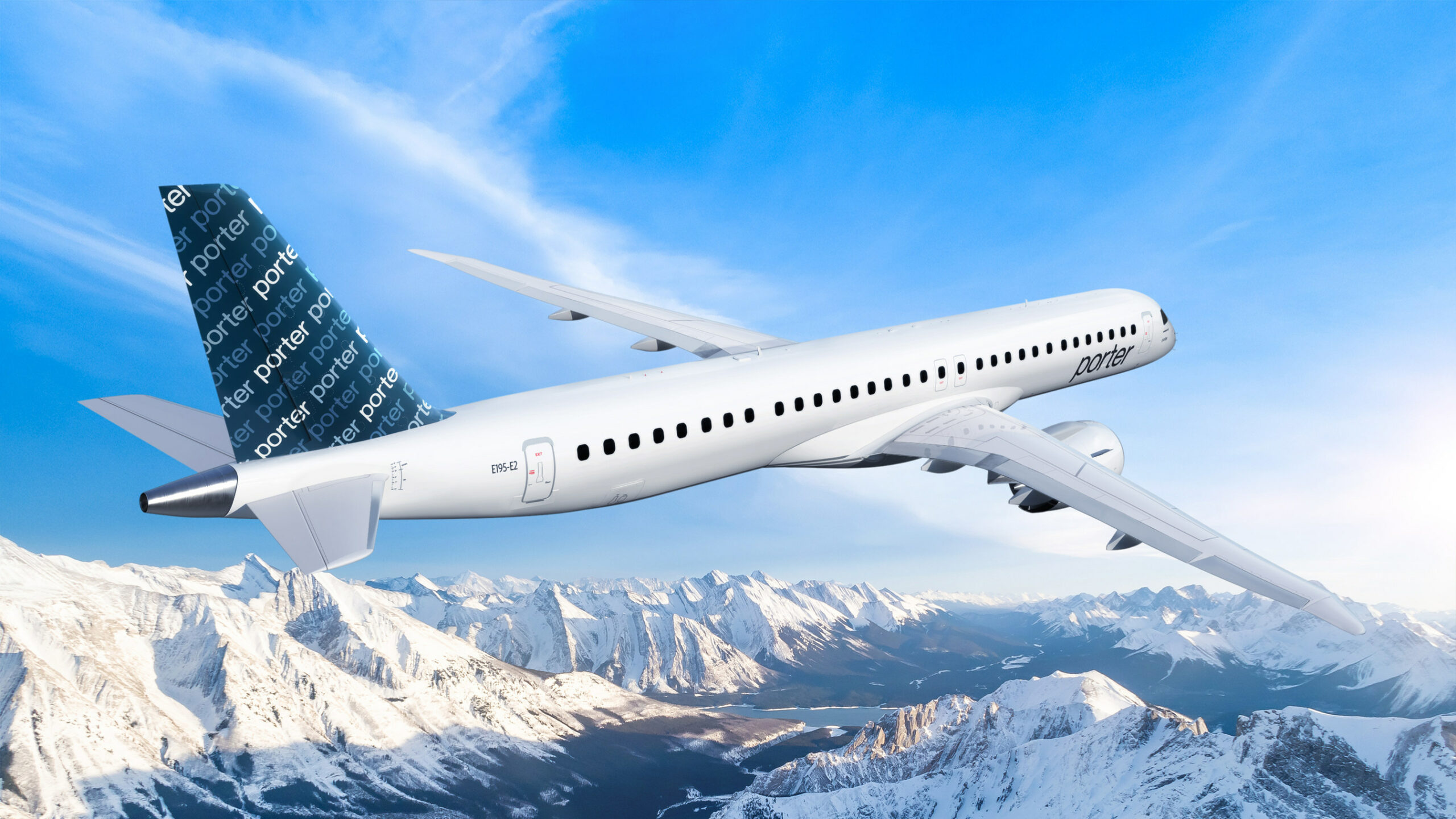 Details of the announcement
Here is all the information about the Montreal/Saint-Hubert airport.
More competition in the Montreal market
First, it's always positive to have more competition (and this fundamental economic principle doesn't magically stop where governments artificially protect certain industries).
It's certainly positive in the airport world!
I welcome this expansion at YHU because all over the world, it's been proven that more choices and options for flights and airports are good for travelers (even if it's necessarily one more competitor for eventual commercial service to Trois-Rivières, which I would love to have).
In Canada and the USA, 15 metropolitan areas have more people than the 4.2 million in the Montreal area. Exactly 14 of the 15 have a secondary airport with commercial air service (and the only one that doesn't is Atlanta, which has the busiest airport in the world literally — and consequently has some of the highest prices in the USA too).
It's healthy for a world-class city not to have a monopoly! This expansion at Saint-Hubert airport will give Montreal a proper secondary airport.
And it will benefit all travelers… not just those flying to/from YHU. More competition will force the other airport to improve.
Definitely not a bad thing considering many of the issues related to aviation in Canada since the resumption of travel are not the fault of the airlines, but things that are the responsibility of the airports themselves!
Existing secondary airports
YHU airport already has commercial services, but they are extremely limited: only flights to airports within Québec (and Labrador City, on the Québec border) on Pascan, a small regional airline. I'm not particularly interested in traveling within Québec personally, so I've never tried the YHU airport experience.
With improved connections at YHU airport, YUL airport will have to enhance its experience, or more people will use YHU airport. So again: all travelers will win.
The only other competitor for YUL airport right now is Montréal's American airport, Plattsburgh (PBG), just across the USA border.
Routes are limited, but if you are one of those who travel to Florida often from Québec, you know how quiet and pleasant the experience is at PBG (it's a whole other world). That one I've tried over a dozen times.
At PBG airport, it can be incredibly cheaper too (I once paid C$40 roundtrip to Florida myself). And it has lowered prices in Montreal too for those same destinations.
But a secondary airport like YHU, launched by a premium airline — and not by an ultra low-cost carrier (ULCC) as secondary airports often are — will differentiate itself more on experience than on price. But any secondary airport is better than no secondary airport.
It remains to be seen what airport fees (often called airport taxes) will be charged on every ticket that departs from YHU; it's quite a significant component of the airplane ticket cost (as I illustrated in my analysis of Hong Kong's giveaway of 500,000 "free" flights).
Location of the new terminal building at Saint-Hubert
Longueuil is just across the Saint-Lawrence River from downtown Montreal, but the airport is on that suburb's edge.
Obviously, depending on where you are going in the Montreal area, the time difference to get to YHU airport compared to YUL will vary greatly.
But what doesn't vary is that it's obviously going to be a much more pleasant and faster experience at the airport for (almost) everyone.
Essentially, Porter will replicate the business model they have been operating successfully in Toronto for years at the Toronto/Bishop (YTZ) secondary airport downtown. While YHU is not as close to downtown as YTZ is in Toronto, the benefits of a small secondary airport do apply!
If you've ever landed at YTZ, you know that in addition to a great view, it's tiny, so everything is very efficient at the airport. Much better than Toronto/Pearson (YYZ). That's a terribly low bar for sure, but still.
Details of the terminal at Saint-Hubert
Porter is one of Canada's most premium airlines. The terminal at YHU will also have a slightly more premium experience than a regular terminal, like what Porter offers to all its passengers at YTZ for free.
That is, more comfortable seats, and that's pretty much it now (in the past they offered free drinks and snacks in the terminal).
This is a far cry from the airport lounges that savvy travelers can access for free very easily (or rather get paid to access even), and there is no mention of any airport lounge in the announcement of this new terminal, which isn't surprising for such a small airport.
So it's clearly going to be better at YHU than outside of the airport lounges at YUL, that's for sure. But those who have access to airport lounges in Montreal will have to consider that when choosing an airport.
(That said, access to lounges is quite restricted at YUL on the domestic side compared to the international side — only the premium Aeroplan cards give access to the domestic Air Canada Maple Leaf Lounge!)
Construction of the new terminal will start in a few months, and the terminal should be inaugurated by the end of 2024. That's a pretty tight schedule for something of this magnitude, so it remains to be seen if they can do that. Let's just say that in Québec, meeting deadlines is not a strong point, to put it mildly.
The terminal will have 9 gates as well as restaurants and stores. The surface area will be 225,000 square feet, with a bright modern design and "high-quality materials." It will be "state-of-the-art" and "net zero."
There will also be a new hotel at the airport — a Holiday Inn, a brand that is part of the IHG chain.
Saint-Hubert Airport and Porter partnership
The project is a collaboration between Ontario-based airline Porter and the YHU airport.
Porter has significant growth ambitions, and this new terminal is part of that.
The airline has long been based solely at YTZ but has just recently launched services from YYZ — a significant change in strategy.
Porter essentially has 2 separate networks now:
Turboprop aircraft from YTZ
Jets from YYZ
Turboprop aircraft have a shorter range, so this limited Porter's network (jets are not allowed at YTZ). The fact that YTZ is so close to downtown Toronto made Porter so popular.
Business travelers love Porter for that (as well as for its premium positioning). Leisure travelers love Porter's often very competitive prices to USA destinations with a stop at YTZ.
I was a speaker at a travel rewards event in Toronto in October, and it took me less than 15 minutes from when I stepped off the plane at YTZ to when I arrived at Union Station in the heart of downtown. It's really convenient; it reminded me of my fond memories of flying to YTZ while working as a management consultant years ago.
All those were actually on Air Canada, but I did enjoy my premium Porter experience through YTZ with those aforementioned cheap fares to the USA when I was headed to another travel reards event in Chicago a few years ago.
And as of this month, Porter has launched a "normal" network to become a national airline and compete with Air Canada and WestJet more seriously, thanks to their new Embraer jets (we told you about their $1 sale to celebrate).
Routes from the Montreal/Saint-Hubert airport
Porter plans to serve YHU with both of its aircraft types, offering flights to both Toronto airports (with dozens of possible connections).
The airline plans to continue its presence at YUL as well. It's going to be complementary, like in Toronto. At least initially: I wouldn't be surprised if they leave YUL eventually.
They're only doing the 2 Toronto airports because the government wouldn't allow jets at YTZ; otherwise, they'd obviously concentrate everything there. In the Montreal market, they will be able to concentrate everything at YHU, so it wouldn't be shocking if they do that eventually.
(Unless they join an airline alliance like oneworld as they're rumored to be thinking of doing, then being at YUL would be essential to have connectivity with partners like American Airlines, British Airways, Qatar Airways, Royal Air Maroc, and Royal Jordanian!)
The specific routes for the Montreal/Saint-Hubert airport have not been announced, but it is certain that they will be domestic routes only.
The Government of Canada protects YUL and gives them exclusive rights to international flights in the Montreal area, after the whole fiasco with the Montreal/Mirabel airport (YMX), one of the biggest white elephants and failures in world history.
For example, Porter could serve cities such as Vancouver, Halifax, and Calgary. They say they've identified 10 routes. They plan to launch a codeshare partnership with Pascan, to facilitate travel to/from Québec regions.
Will Air Canada do as they did at YTZ and follow Porter into the secondary airport? That wouldn't be surprising at all! Who knows, maybe Jetlines or ULCCs like Swoop and Lynx will serve YHU too eventually.
With a capacity of 4 million passengers per year, YHU will be able to accommodate a lot of flights.
To give you some context, that's twice as much as the 2nd busiest airport in Québec, Québec City (YQB), which had only 1.8 million passengers the last full year before the pandemic. YUL airport had 20 million passengers, 7 million of which were domestic.
And Porter's main hub, YTZ? Under 3 million passengers in 2019.
Want to receive important news for travelers?
Summary
The new terminal to be built at Montreal/Saint-Hubert airport by Porter will create more airport competition, giving travelers more choices and options for domestic flights in Canada.
What do you want to know about the Montreal/Saint-Hubert airport? Tell us in the comments below.
See the deals we spot: Cheap flights
Explore awesome destinations: Travel inspiration
Learn pro tricks: Travel tips
Discover free travel: Travel rewards
Featured image: Future YHU airport terminal (photo credit: CNW Group/Porter Airlines Inc.)
Share this post to help us help more people travel more for less: