Because Rio de Janeiro, the city I've been calling home for the past 10 years or so, has so much to offer, I couldn't fit all of my favorite spots in just 1 post! So now I'm sharing a few of the city's lesser-known attractions, as well as a famous event and some activities you could do to have a good time here.
If you haven't read my last post, check out the first 6 items on my top 12 list of things to do in Rio de Janeiro.
Then, read on to know 6 more of my recommendations if you plan a visit to Rio, all from a local's perspective.
7. Porto Maravilha
Hop on the VLT tram from the city center to get to one of Rio's most recently restored areas, the Porto Maravilha ("Wonderful Port," in English).
There, you can visit the Museum of Tomorrow, a modern construction designed by Spanish architect Santiago Calatrava, for R$30 (≈ C$7). Inside, the exhibits focus on sustainable cities and designing an ecological world. You can also walk along Olympic Boulevard to appreciate the largest mural created by a team in the world.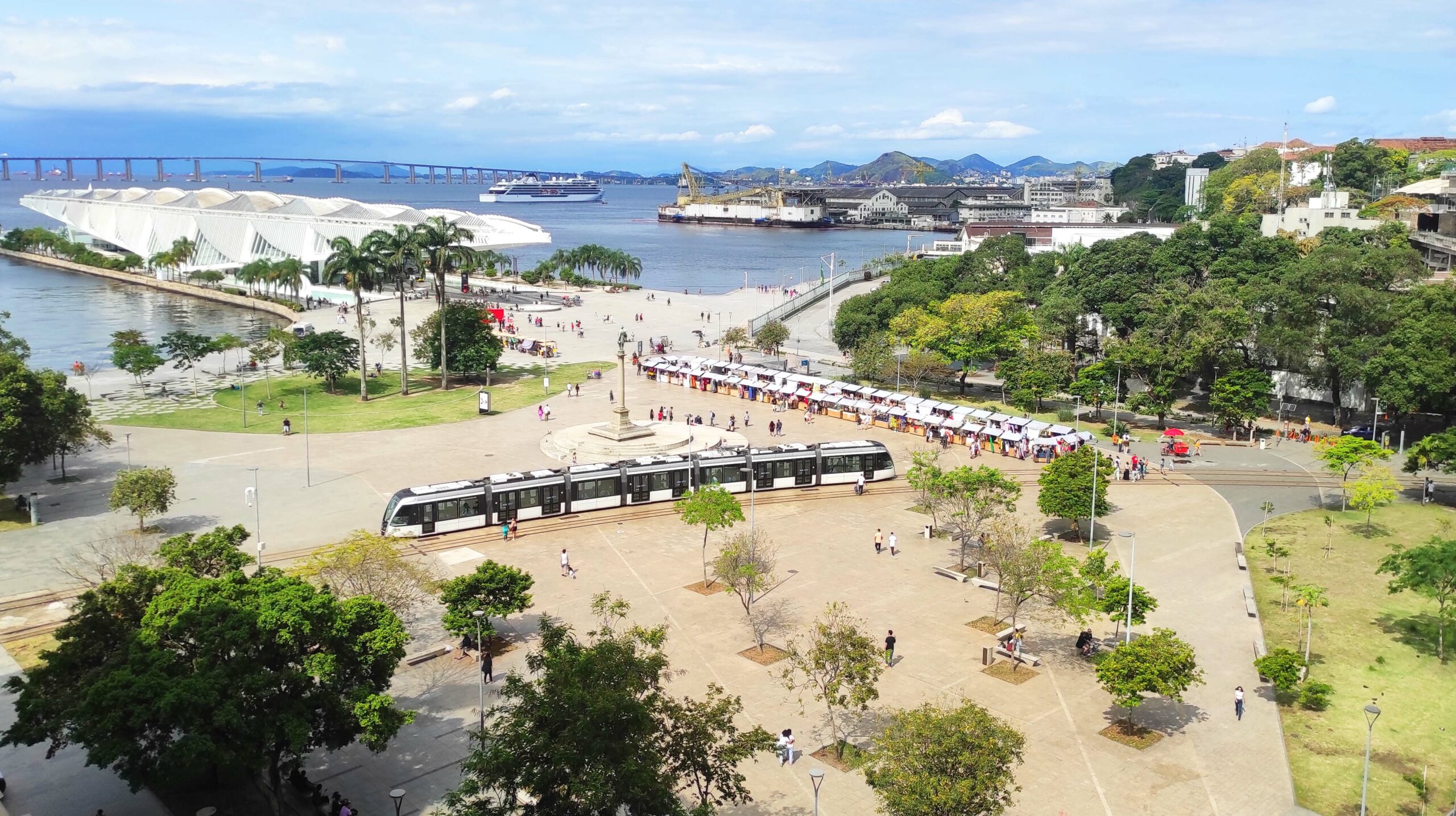 Also on that same boulevard is the biggest aquarium in South America, the AquaRio. Prices for a visit start at R$70 (≈ C$18). I wasn't super into it when I visited back in 2018, so I can't say it's a must for me, but it can be a great place if you're traveling with kids or if marine biology is your thing!
And since you'll be in the area, you can also enjoy some traditional carioca food and beer at Ladeira Bar. The restaurant is located at the entrance of Morro da Conceição, a neighborhood consisting of century-old townhouses and workers' quarters, which is a nice place to visit for its historical value.
8. Pedra do Sal
There are many options if you want to enjoy Rio's nightlife and especially one of Rio's oldest traditions, the Roda de Samba ("Samba Circle," in English). But if I have to pick one to represent all others, the choice is easy: the samba party at Pedra do Sal ("Rock of Salt," in English) is the place to be.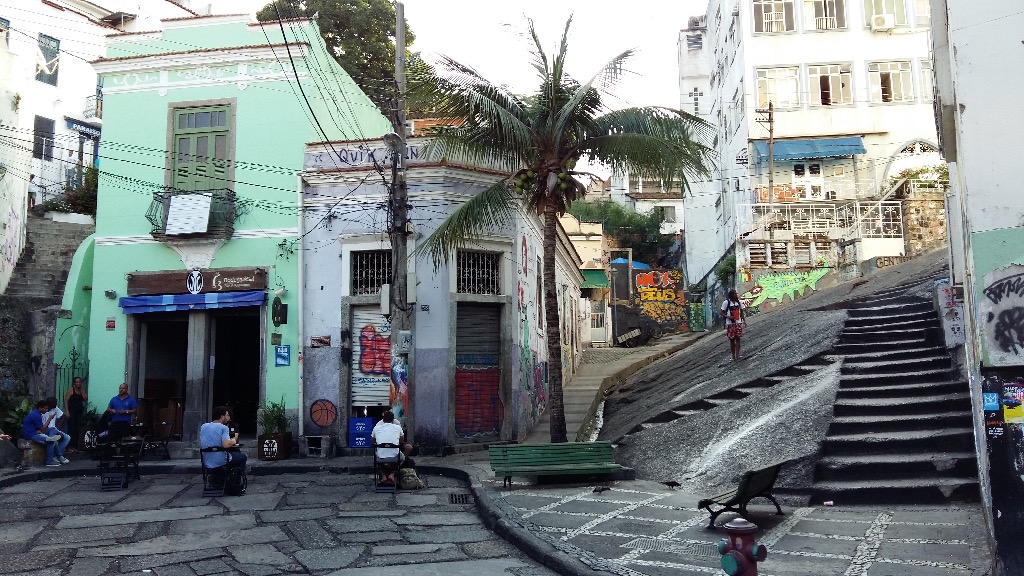 The Pedra do Sal is a set of steps carved into stone located at the heart of Rio's "Little Africa" — an area that took shape after freed slaves started setting their houses there, forming a quilombo village. So, by visiting, you not only get to enjoy the music, but you also get to check out this beautiful representation of Rio's Afro-descendant community.
Go there on a Monday night for the traditional Monday Samba, but really, every day's a party day at Pedra do Sal. Check out their Instagram for the week's schedule and be ready to try Brazil's traditional cocktail, the Caipirinha, maybe while attempting to do some of the samba dancing steps (spoiler alert: it's not as easy as it looks, but the Caipirinhas are sure to help!).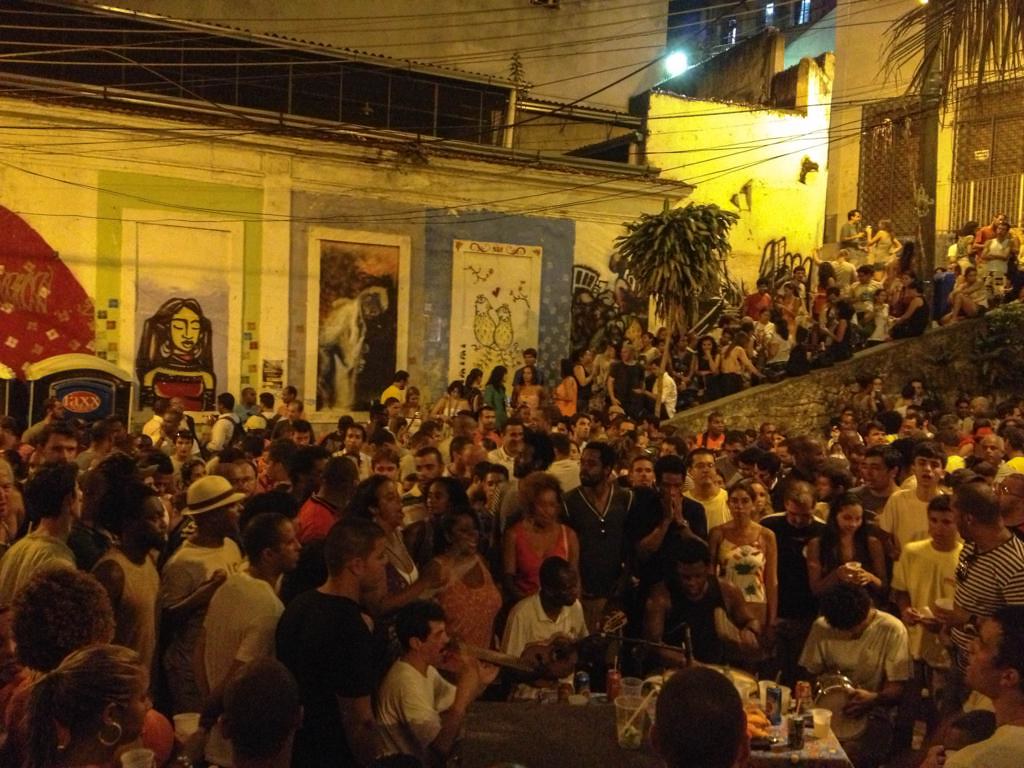 9. Bhering Factory
This is 100% a personal favorite and maybe not what you'd expect to see during your visit to Rio.
As the name implies, the Bhering Factory was founded in 1880 as the 1st chocolate factory in Brazil. After the company closed, the building was left to fall to pieces until it was reclaimed by local artists who now use its abandoned rooms as their own studios.
Since then, many local businesses have started hosting parties and events at the location, and the outcome is impressive. If you look at it from the outside, the place is simply one more abandoned building, but once you're inside, you're faced with an explosion of art and culture.
Entrance is free, and you can check out their Instagram account to know more about all sorts of events that happen weekly, from food markets to art expositions and musical performances.
Okay, the Carnaval is not really a location but an event, but I'd be remiss if I didn't mention Rio's biggest festivity in this post.
The festival itself is a national holiday that takes place either in March or February — it changes every year based on when Easter falls, so be sure to double-check the dates if you want to be in Rio for it. In 2023, it's set to take place from February 17 to 25.
Officially, the heart of the Carnaval holiday happens from Friday until Wednesday morning, the last day being Ash Wednesday (Quarta-feira de cinzas, in Portuguese). But the party itself and the official parades will happen for a couple of weeks during that time.
Every Brazilian state has its own ways of celebrating, but in Rio, the festivities take massive proportions.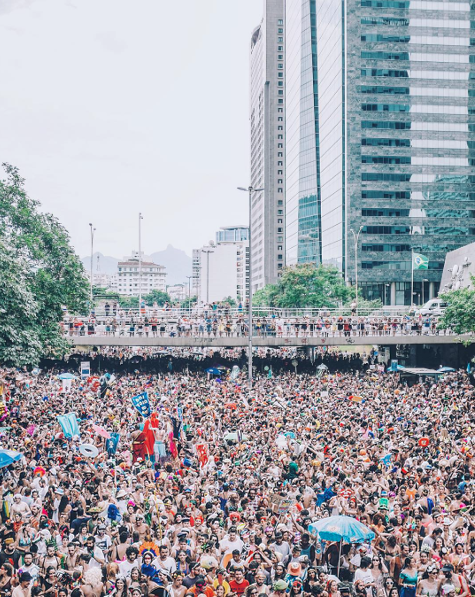 There are basically 2 different events happening during Carnaval.
The Sambadrome Marquês de Sapucaí is where the "official" carnival happens. The best qualified "samba schools" perform at the samba parade — they each have a theme and at the end of the festivities, a winner is selected by official judges.
It's one of the strongest traditions in Rio and if you ask around, every single person in the city will have a favorite school they've always rooted for.
You can get tickets to watch the parade for as low as R$118 (≈ C$30), but they sell out quickly, so this will require some planning ahead.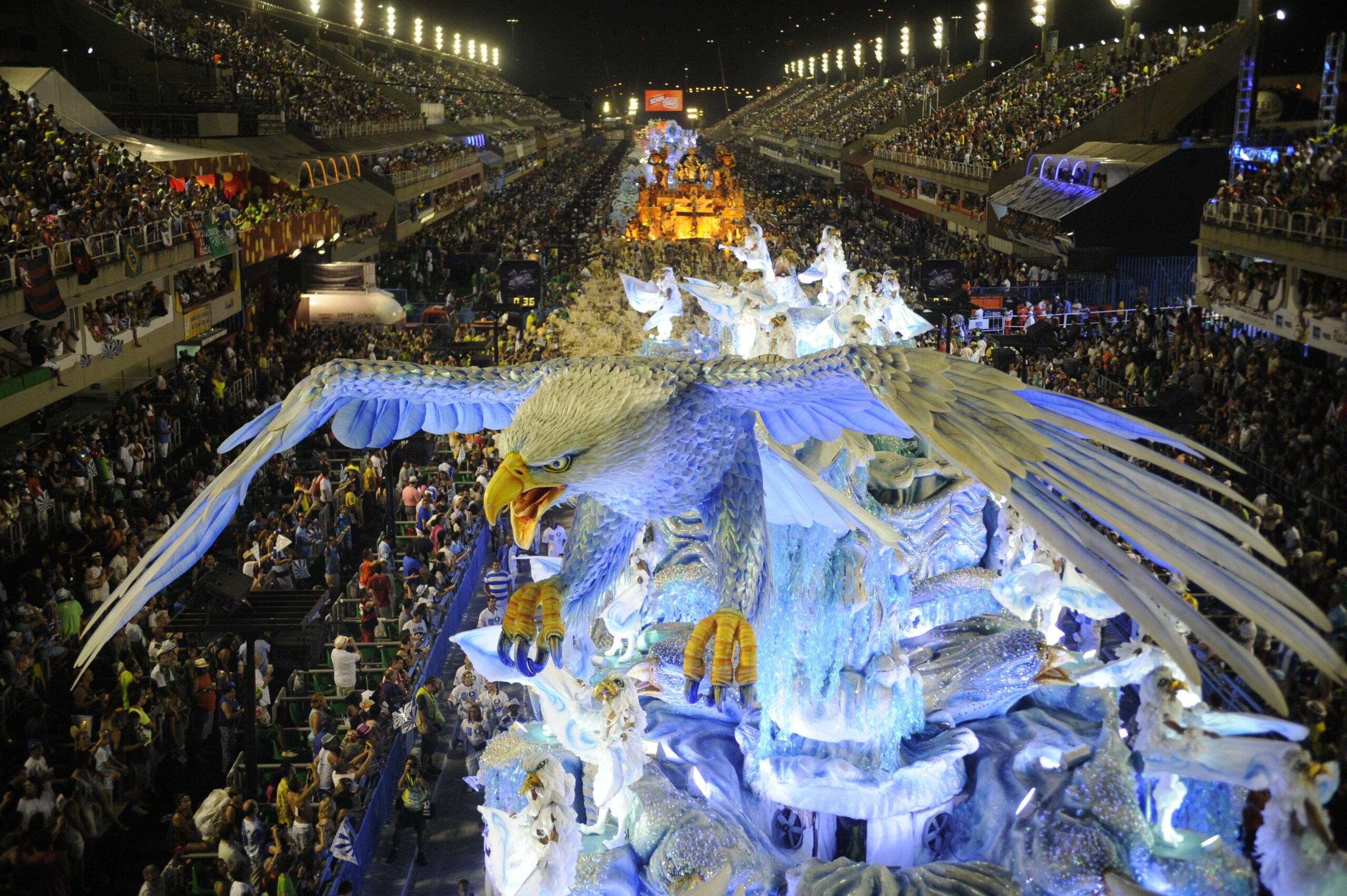 The second part, and really the most intense one, is the street parties.
For the 6 days of the Carnaval, the entire city changes. There are official and unofficial parades happening in every neighborhood at all times.
It's common to walk around in the streets and cross paths with people dressed up in various costumes (and you'll find glitter everywhere). There will be people partying everywhere!
The parades are all free and everyone is welcome. You can find a schedule for the official parades, but you'll have to rely on word of mouth for the unofficial ones.
It's really worth it. The Carnaval is a once-in-a-lifetime experience, and if you're into parties, I couldn't recommend it more.
11. Hiking trails
Considering its natural biodiversity, it's not surprising that Rio has a lot of options when it comes to hiking. Here are some of my favorites.
The Corcovado
If you're physically prepared, you can hike up the Corcovado Mountain to reach the Christ the Redeemer statue (one of my top places to visit; read about it in the 1st part of this post).
Be ready for a 6-hour challenging trek. The statue is located 709 meters above sea level, after all. But you'll get the best reward when you get to the top.
The Sugarloaf
As with the Corcovado, hiking up the Sugarloaf is also a good option if you don't feel like going up the traditional touristic way (via cable car) but would rather use a less traditional method.
You can either walk up the Urca Hill on a 2.7-kilometer trail (about 30 minutes uphill), which is very doable. Or, if you're feeling even more adventurous, you can also hike and rock climb up Sugarloaf Mountain.
Pedra da Gávea
The Pedra da Gávea peak rises 844 meters above sea level in the Tijuca National Park. You can hike up to the summit in about 3 hours. Not thrilling enough? Then why not jump down the peak towards Pepe Beach on a paraglider?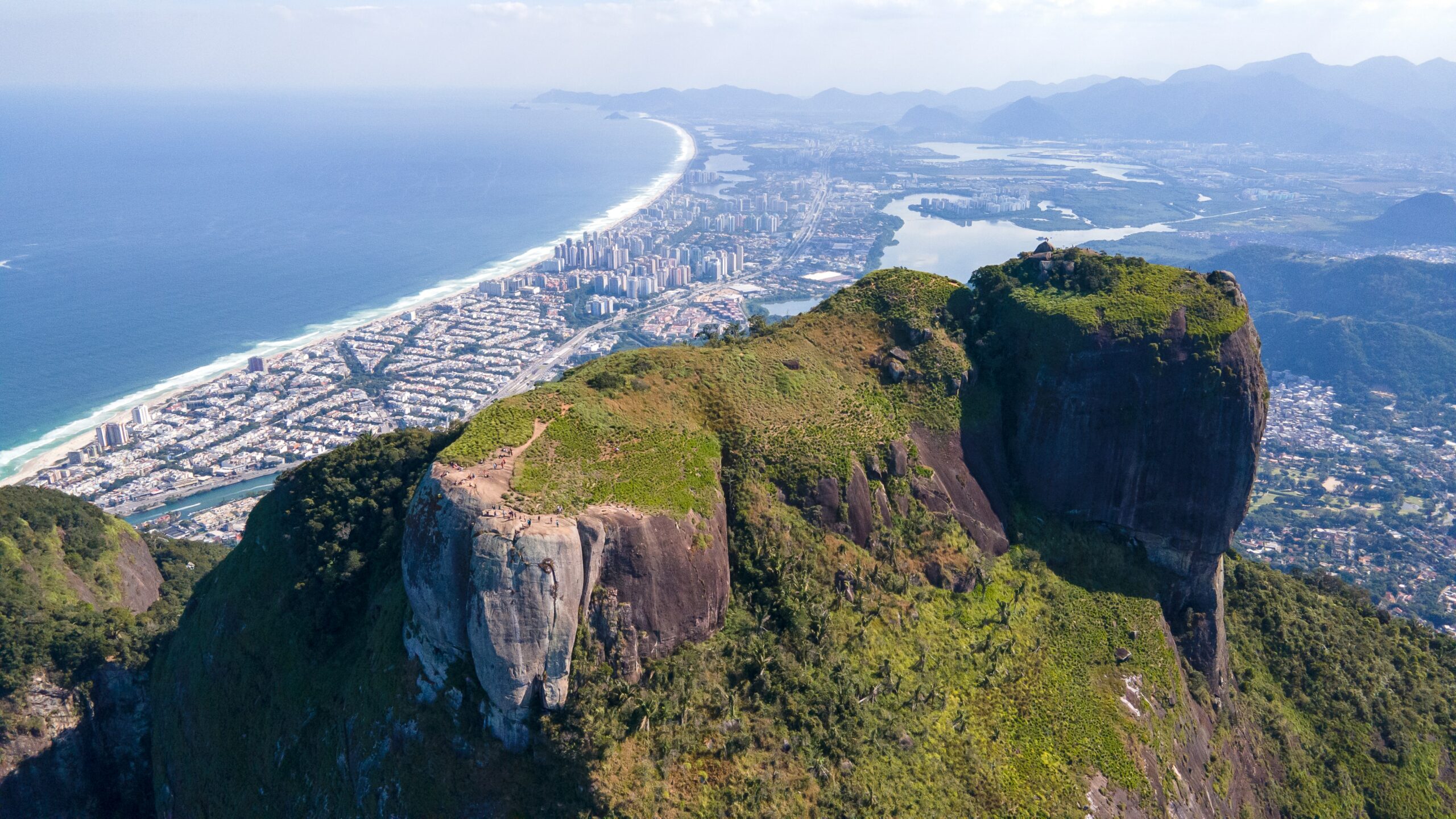 Telegraph Stone
Known for its interesting rock formation that allows visitors to snap a pic while pretending to be hanging on the edge of an abyss, the Telegraph Stone (Pedra do Telégrafo, in Portuguese) is located in the Pedra Branca State Park.
The entire hike takes about 50 minutes, reaching an elevation of 345 meters.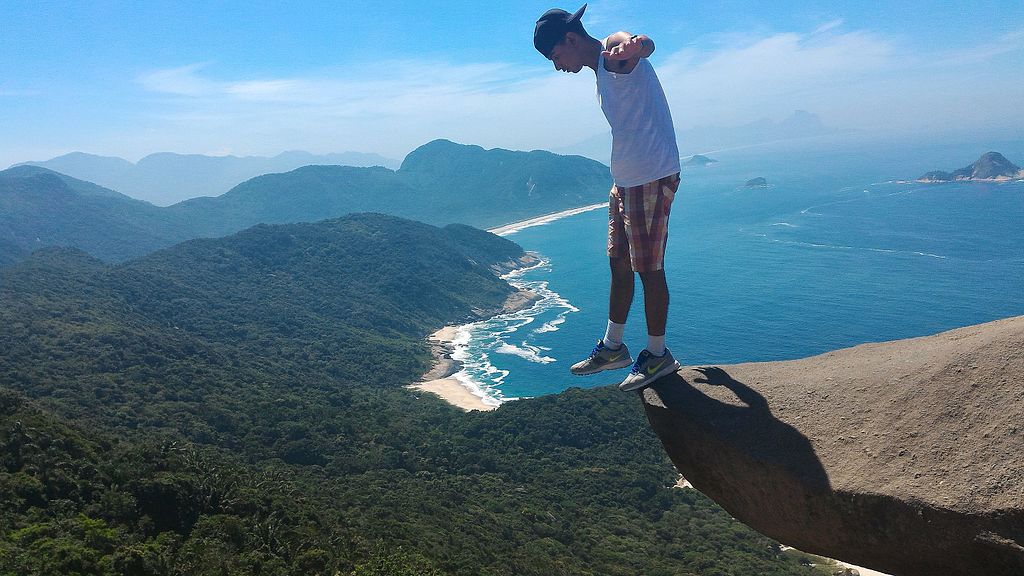 12. Day trips
If you come to Rio for a longer visit (as most travelers do), you might take the opportunity to do a quick day trip to one of the nearby cities.
There are a lot of companies that offer guided excursions to many of the popular destinations, but if you're like me and enjoy a bit more independence in your travels, rest assured that buying a bus ticket is really not that expensive or complicated.
Here are a few details on the most popular spots nearby.
Arraial do Cabo
I mentioned this one in my top favorite lesser-known spots in Brazil. Arraial do Cabo is known as the "Brazilian Caribbean" and is seriously gorgeous.
It does get packed with tourists, so if peace and quiet are more your things, you can travel to one of its more isolated neighborhoods, Figueira, to appreciate some calmer (and in no way less beautiful) spots.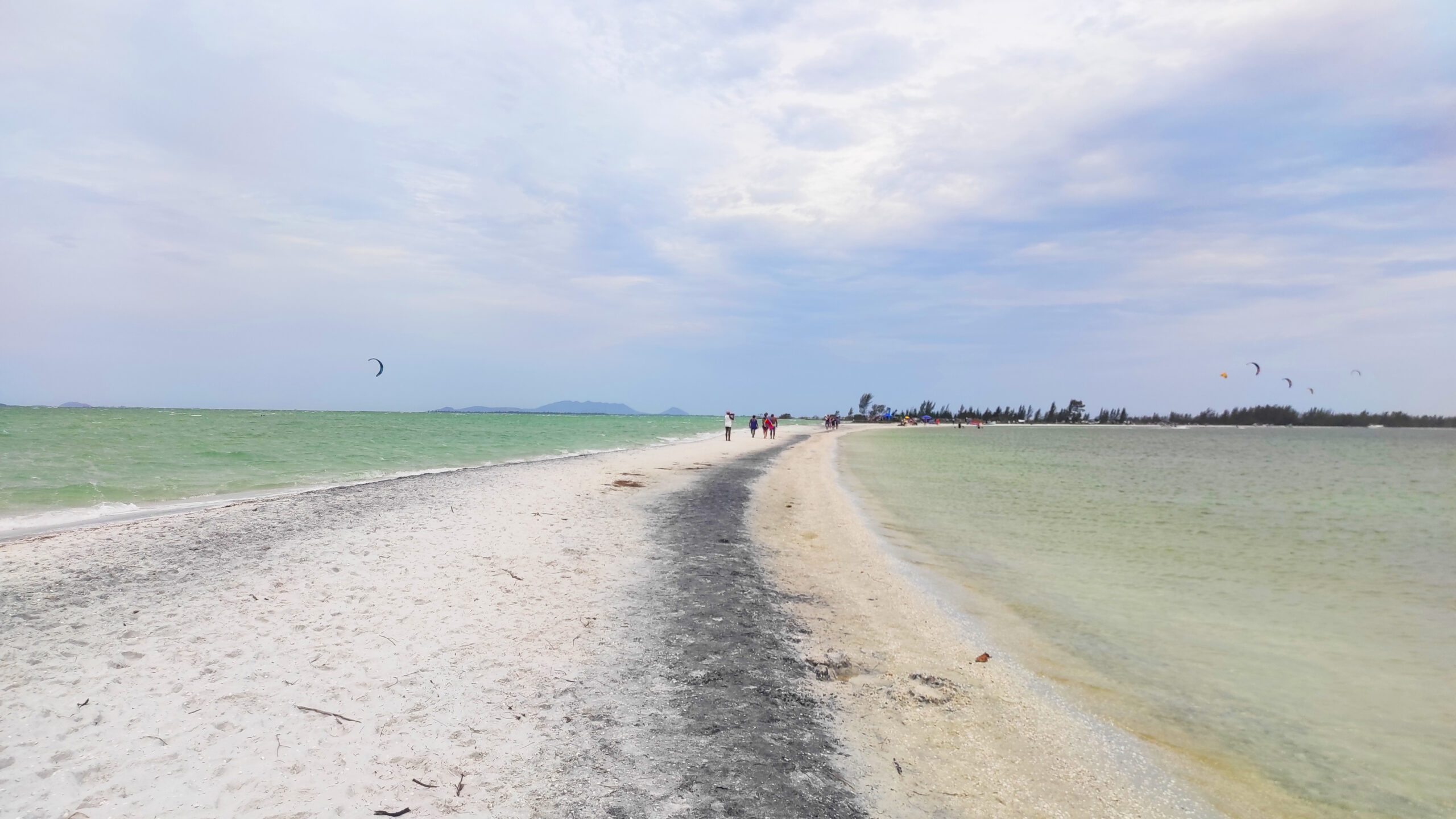 Búzios
One of the most famous cities in Rio de Janeiro's Lake District, Armação de Búzios (or Búzios) is considered to be a Brazillian resort town.
It has an incredible number of beaches, including Ferradura Beach and Geribá Beach. Walk around the cobblestone Rua das Pedras ("Stone Street," in English) for a peep into the city's buzzing nightlife.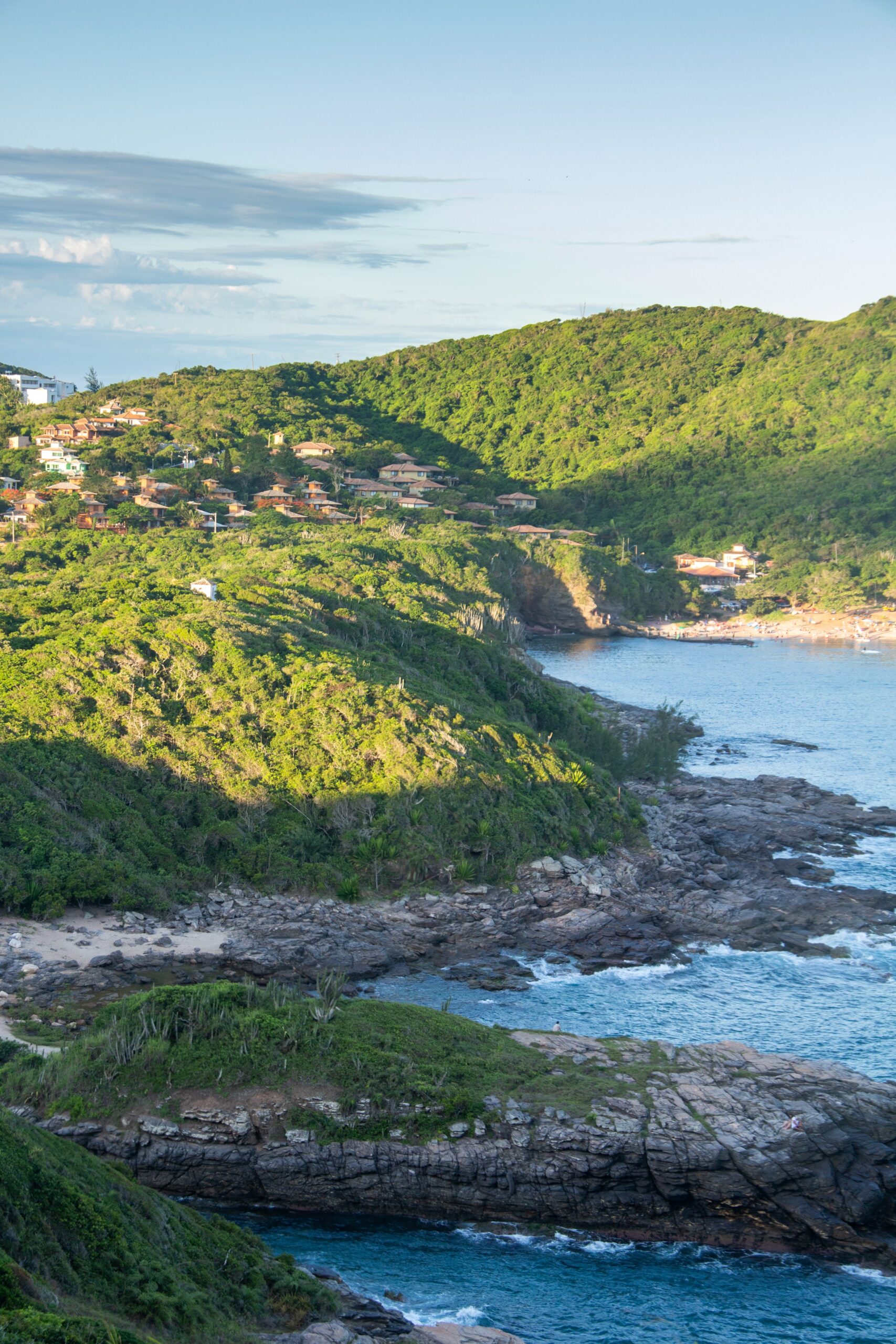 Ilha Grande
Located 150 kilometers from Rio de Janeiro, Ilha Grande ("Big Island," in English, not to be confused with the famous Hawaiian one) is known for being a surfing paradise.
Since we're talking about an island, some planning is required to get there without an excursion guide, if you want to save money of course, but also travel more authentically.
First, you have to travel to 1 of 3 destinations: Angra dos Reis, Mangaratiba or Conceição de Jacareí (Angra dos Reis being the most popular and very much worth a visit while you're there).
From one of those areas, you can then either rent a boat or take the ferry to Ilha Grande.
But it's all worth it! You'll get to see the beautiful Atlantic forest, the very popular Lagoa Azul ("Blue Lake," in English), and the 19th-century Saint Sebastian Church.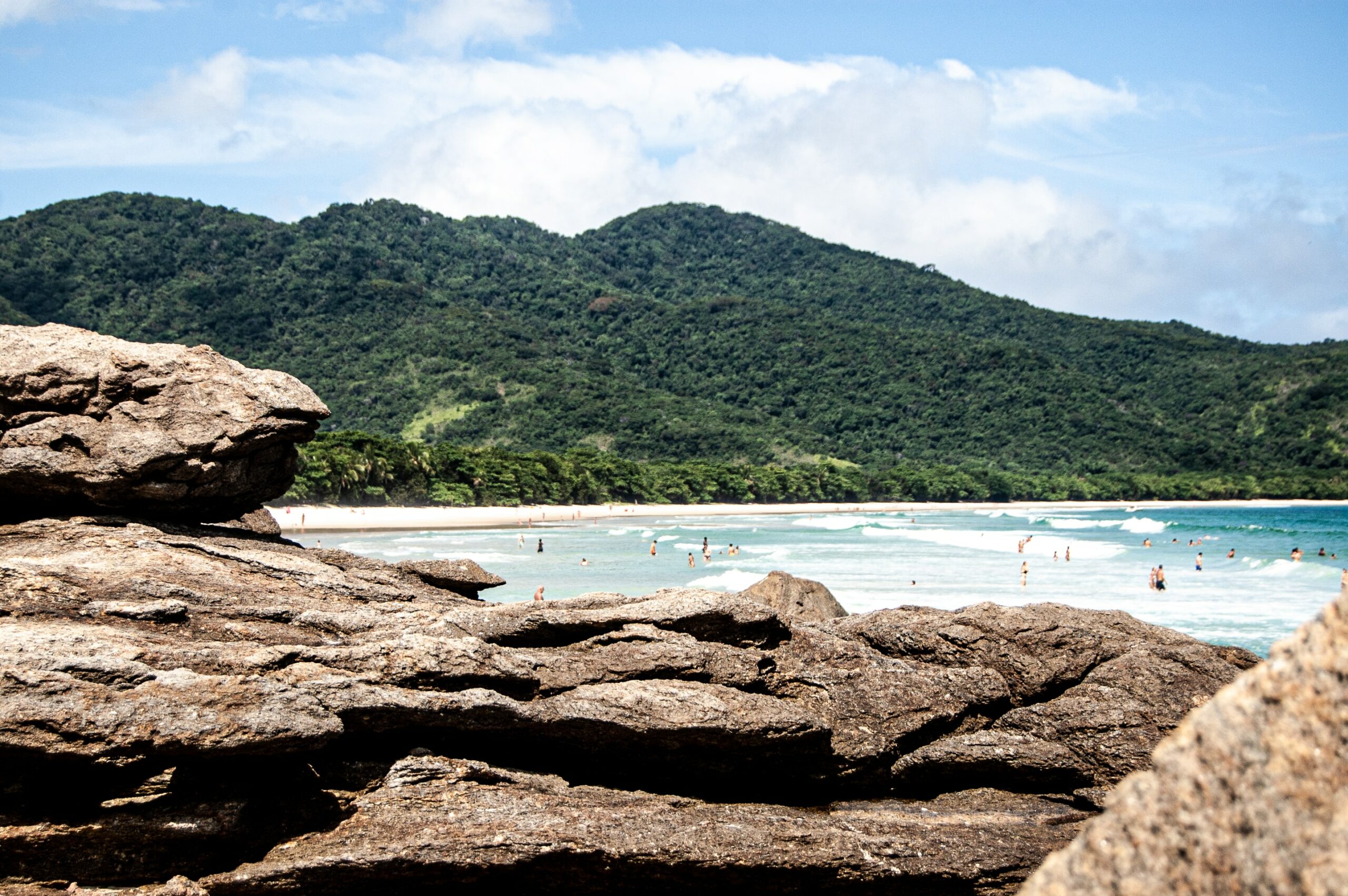 Petrópolis
Known as the "Imperial City," the city of Petrópolis was founded in 1845 under the sponsorship of Brazil's second emperor, Pedro II.
It served as Rio de Janeiro state capital from 1894 until 1903, and a lot of the old monarchy's possessions still remain in the ornate royal palace, which became the Imperial Museum.
Bonus: Is Rio a dangerous place?
Come back soon, or sign up for Flytrippers' free newsletter, to get a few of my thoughts about the most common question I get asked every time I say I currently live in Rio: is it safe?
Want more inspiring content and insider travel tips?
Summary
Rio de Janeiro is one of the most diverse cities in the world. The city's nightlife and paradisiac beaches are very well known, but what if I tell you there's a whole lot more to enjoy in the "Wonderful City"? These are my 12 favorite spots as a local and they're great options if you ever visit the city.
What would you like to know about Rio de Janeiro? Tell us in the comments below.
See the deals we spot: Cheap flights
Explore awesome destinations: Travel inspiration
Learn pro tricks: Travel tips
Discover free travel: Travel rewards
Featured image: The largest mural created by a team in the world (photo credit: Wikipedia Commons)
Share this post to help us help more people travel more for less: