We'll all be expecting seeing employees wearing masks when we start traveling again… but helmets? Yes, airport personnel wearing futuristic black helmets is exactly what you'll see if you transit through Doha International Airport (DOH) in Qatar. And the reason is pretty interesting.
The Persian Gulf airports already feel like a step into the future, since they're so much more luxurious than what we have here in North America (as you might have read in the 10 airports that stand out around the world).
But these helmets take it to a whole new level.
Doha Airport's helmets
Airlines and airports are announcing plenty of new measures to make air travel safer in the coronavirus era. As we get inevitably closer to it being responsible to travel again, we'll write a lot more about these.
Doha Airport's helmets are one of these measures, and they are pretty cool: they'll be measuring passenger temperatures.
Yes, the Smart Screening Helmet is an intelligent helmet that allows contactless temperature scanning, without slowing anyone down.
According to the airport, it "uses multiple advanced technologies such as infrared thermal imaging, artificial intelligence, and augmented reality display."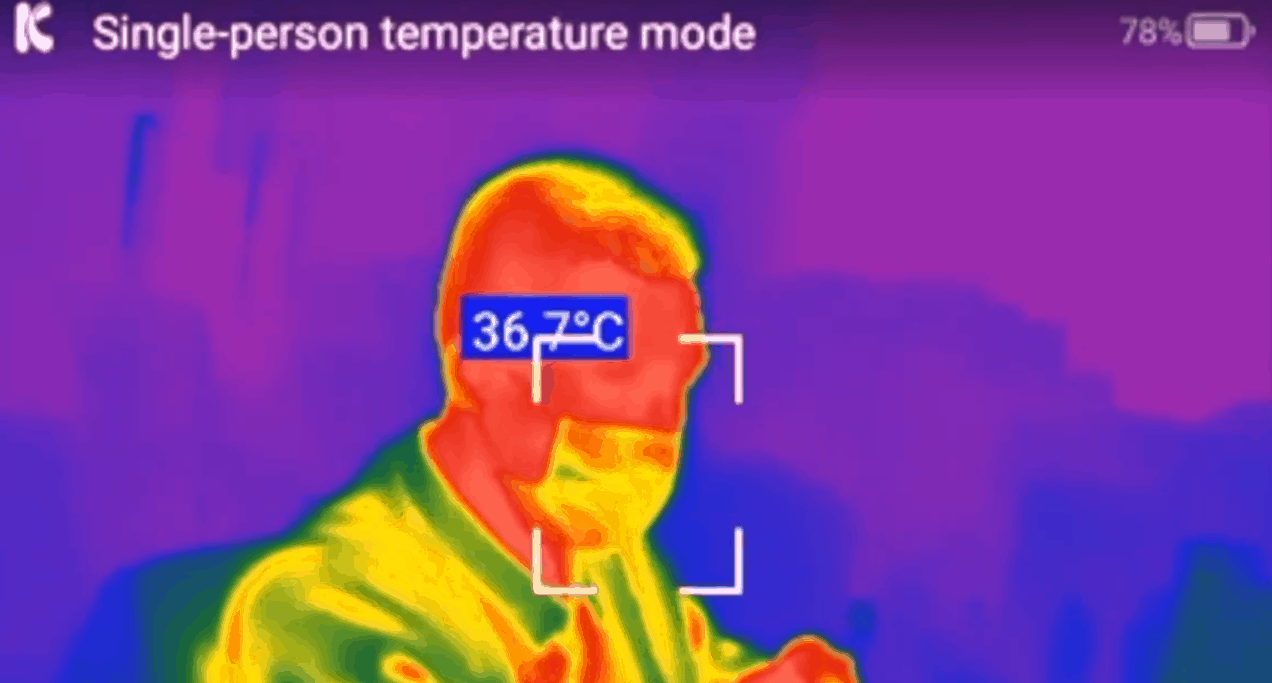 I guess it's supposed to make temperature screenings more seamless for us passengers, but it will be a bit weird to have all these employees with masks walking around staring at you.
Although like all these measures and changes caused by the coronavirus, it's a pretty tiny inconvenience compared to the incredible benefit of being able to start exploring our world!
You can watch a 2-minute video showing off the masks.
This is part of many measures specifically being implemented in Qatar's only commercial airport, which is a major international hub. Qatar is one of 3 Middle Eastern countries that are in the Top 10 safest countries in the world for travelers, so they want to do well in terms of hygiene as well.
Recently, we told you about the amazing deal of free flights for healthcare workers on Qatar Airways, from Canada to anywhere in the world. Congrats to all our readers who told us they were able to snag some tickets, but the deal is now expired: you should sign up for our free newsletter to never miss these deals when they come up!
Anyway, as we told you in that post, Qatar Airways is starting to ramp up their operations pretty significantly already, with service to over 100 destinations resuming in May and June (intra-Europe flights are similarly showing very encouraging signs by the way—it's not just Iceland, but even from Canada to the world).
Other initiatives at Doha are the standard ones being implemented everywhere, like frequent disinfecting, hand sanitizing stations, contactless payments, and physical distancing markers.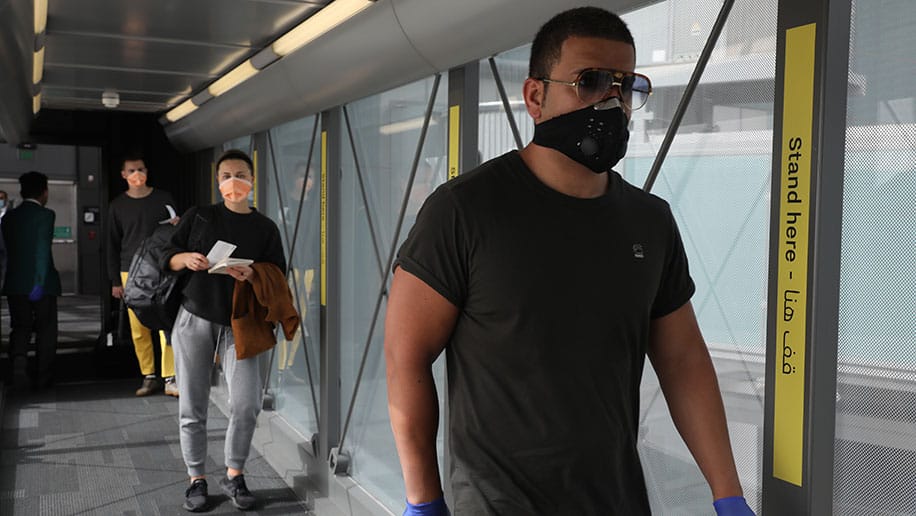 But two other measures stand out.
First, in keeping with the technological theme, new disinfecting robots will be roaming the terminals.
Finally, the airport has rolled out a face mask detection system to make sure all employees are wearing masks at all times.
Considering that the air on planes meets the strictest criteria (being as free of particles as hospital isolation rooms) contrary to the very widespread myth, the issue of air travel being safe will mostly center on our immediate surroundings on the plane (NOT the air that is filtered at over 99.5% and higher quality than the air in buildings on the ground), and the airport experience itself.
We'll have a lot more to make sure you're ready to travel again when it is responsible to do so, whenever that is for you.
Support your local travel resource and get all the information about resuming travel!
Summary
Doha Airport workers will be wearing helmets to scan passenger temperatures, another sign of airports adapting to the new reality of travel in the coronavirus era.
What do you think of Doha Airport's helmets? Tell us in the comments below.
Explore awesome destinations: travel inspiration
Learn pro tricks: travel tips
Discover free travel: travel rewards
Featured image: Doha Hamad International Airport helmets (photo credit: DHIA video)
Advertiser Disclosure: In the interest of transparency, Flytrippers may receive a commission on links featured in this post, at no cost to you. Thank you for using our links to support us for free, we appreciate it! You allow us to keep finding the best travel deals for free and to keep offering interesting content for free. Since we care deeply about our mission to help travelers and our reputation and credibility prevail over everything, we will NEVER recommend a product or service that we do not believe in or that we do not use ourselves, and we will never give any third-party any control whatsoever on our content. For more information on our advertiser disclosure, click here.
Share this post to help us help more people travel more for less: