Marriott category 1 hotels are the ones where Canadians can easily get 17 free hotel nights. And starting March 3rd, there will be 9 new hotels joining the list of over 300 options. Some are very appealing additions, including 2 in beautiful Bali. Here's an overview of the new places you can go for your next trip… and where your lodging costs can be 100% covered.
By getting the Marriott Bonvoy American Express Card, the card every Canadian traveler should get, you'll be able to enjoy 17 free nights (if you find a travel buddy—or "only" 8 free nights if you can't). This is simply one of the best deals in the world of Canadian travel rewards.
To be clear, if you haven't looked at the list of countries with Marriott Category 1 hotels yet, you should: there are many other countries with amazing hotel options to choose from. And that guide is already updated with these new options added.
This post is not about the only options; just the new ones.
(Here are the basics about how Marriott points work, as a reminder.)
Full list
First, here are the 9 new Category 1 hotels (starting on March 3rd):
Four Points by Sheraton Sharjah (Sharjah, United Arab Emirates)
Four Points by Sheraton Bali Ungasan (Bali, Indonesia)
Fairfield by Marriott Bali Legian (Bali, Indonesia)
Four Points by Sheraton Balikpapan (Borneo, Indonesia)
Four Points by Sheraton Kuala Lumpur Chinatown (Kuala Lumpur, Malaysia)
Courtyard Penang (Penang, Malaysia)
AC Hotel Penang (Penang, Malaysia)
Delta Hotels Kunming (Kunming, China)
Fairfield by Marriott Ahmedabad (Ahmedabad, India)
As you can see, they're all in Asia, so it's not representative of the many other countries where you can choose to go.
But Indonesia, Malaysia, China, and India happen to be among the best countries to maximize Marriott points (with great options already). This just further solidifies this, especially for Indonesia and Malaysia.
The 2 additions in Bali are great news (it's a very popular destination, and I loved my week there in 2018). The additions on the island of Penang are equally appealing (it's an island south of the Thai border). And I'm so glad to see a new Category 1 option in the Middle East and will probably try to go there soon.
Let's look at each one more closely.
Four Points by Sheraton Sharjah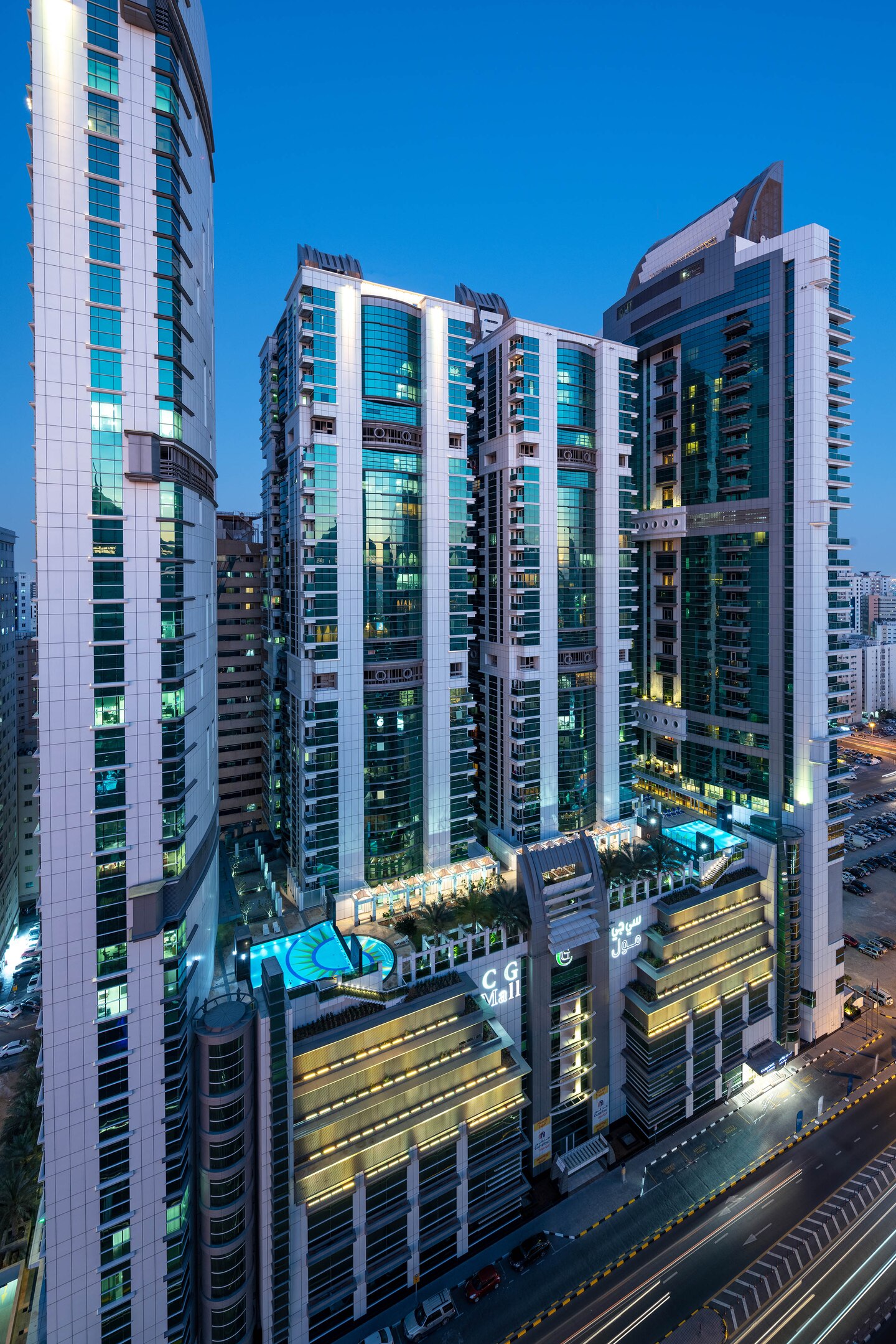 You've surely heard of Dubai. Sharjah is the neighboring city, literally just next to Dubai along the coast. The hotel is just 15 minutes from Dubai Airport (DXB), so it's actually closer to that one than it is to Sharjah Airport (SHJ).
While not as extravagant and popular, Sharjah is a metropolis in its own right (over 1 million inhabitants) and this beautiful hotel is centrally located to explore all that the city has to offer.
Sharjah is known as a cultural destination, and Dubai is close enough that you could also daytrip to the city. I loved my short glimpse of Dubai (and the world's highest building) on my short layover on my way to Oman. Flytrippers' other co-founder Kevin spent a week in Dubai and keeps saying he wants to go back soon.
I can't wait to go explore this part of the world and take advantage of this only Category 1 hotel in the United Arab Emirates (there's a nice Category 2 hotel in the desert that might be worth the splurge, too).
Four Points by Sheraton Bali Ungasan (Bali, Indonesia)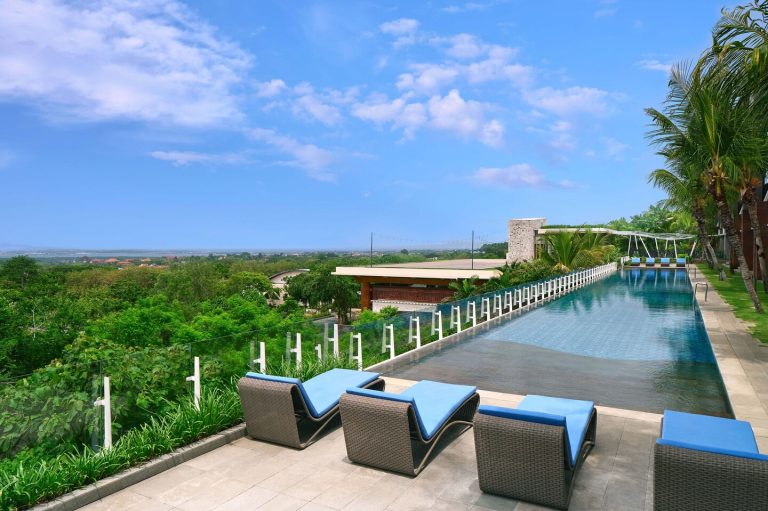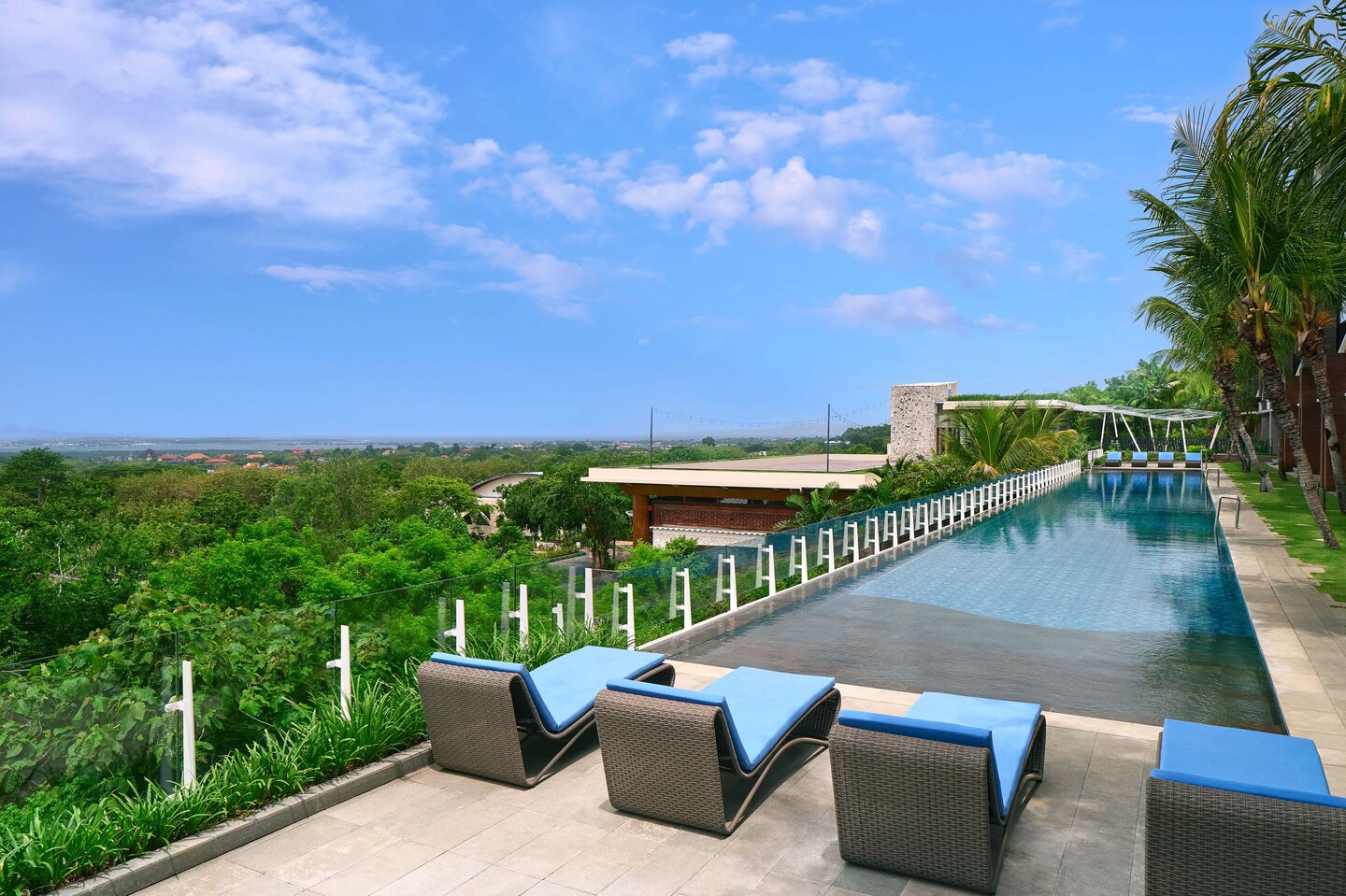 I'm sure many of you only have eyes for Bali. That's okay, it is a very beautiful place. Definitely worth a visit. As you could see on this post's cover image, this hotel is a great one to relax in the green Bali landscapes.
It's absolutely great that there are now category 1 hotels on Indonesia's most popular island (along with the many other options in the country).
This particular hotel is in the southern part of the island, not too far from many popular beach areas (taxis are extremely cheap in Bali). The hotel looks absolutely stunning. The infinity pool, the views, the rooms, the common areas… not a bad place to settle for 5 days.
Fairfield by Marriott Bali Legian (Bali, Indonesia)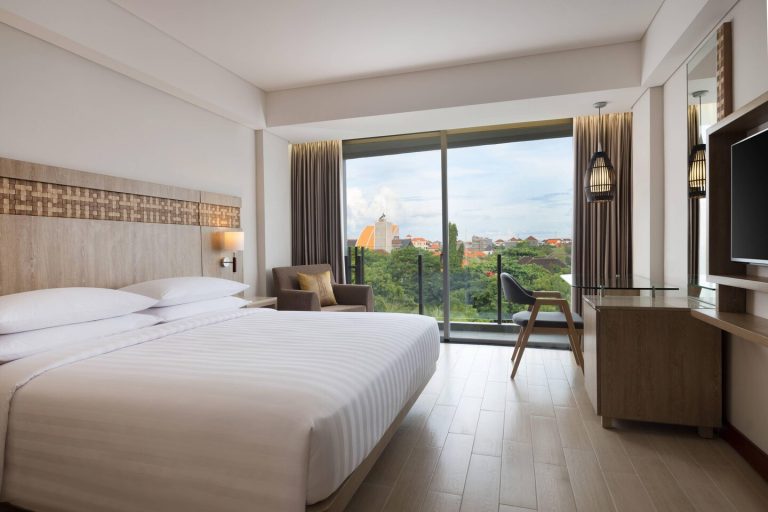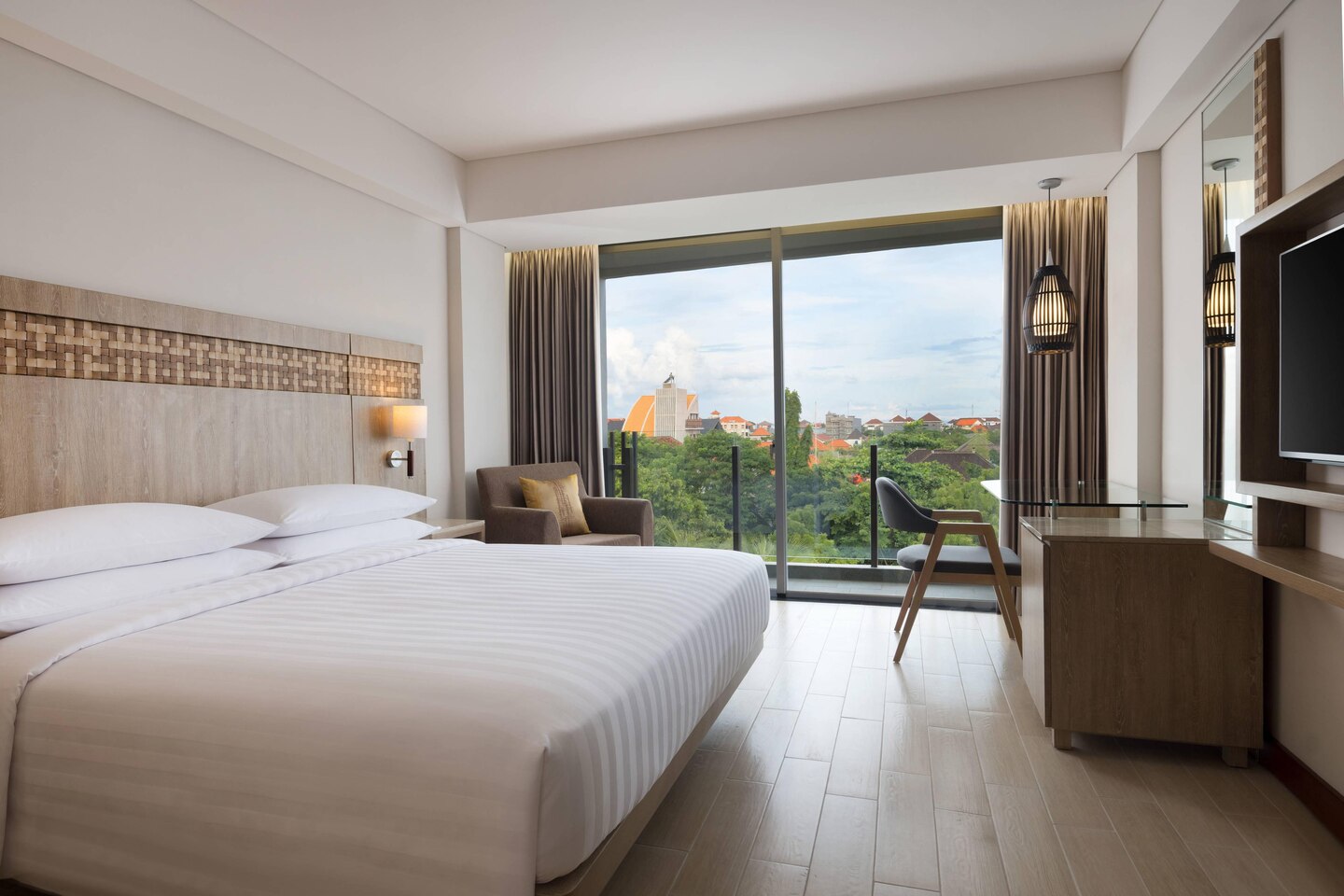 Let's stick to Bali with this 2nd option that is a little closer to the action, in the popular city of Kuta. The beach is within walking distance, and you're a little more to the north so it's an even better base to explore the rest of the island.
Honestly, this is an amazing location. I am so excited that this is now a Category 1. Not even necessarily for myself, as I've already been to Kuta and Bali anyway.
But I can imagine a lot of travelers will finally take the time to learn about travel rewards when they realize they can get 17 free nights in these beautiful hotels in an amazing destination with just one card's welcome bonus (and a travel buddy)… and many will finally discover how easy it is to a lot of travel rewards with credit cards.
That will be the best discovery ever for them… and that is exactly why we launched Flytrippers: to help you travel more for less.
Four Points by Sheraton Balikpapan (Borneo, Indonesia)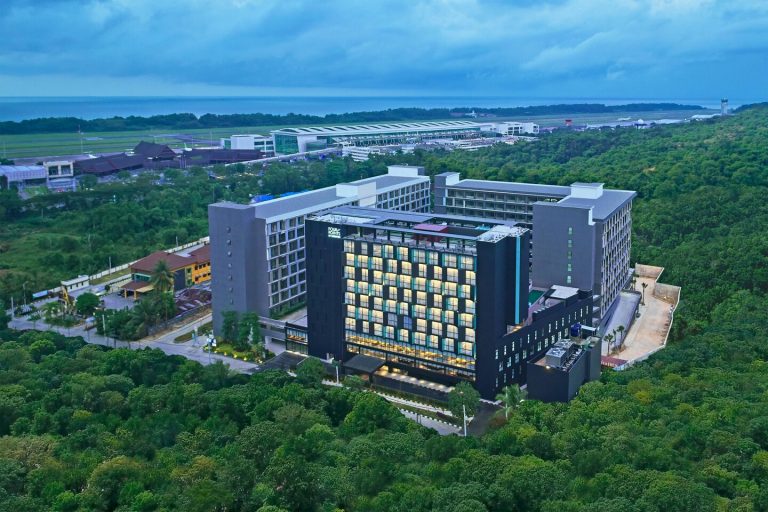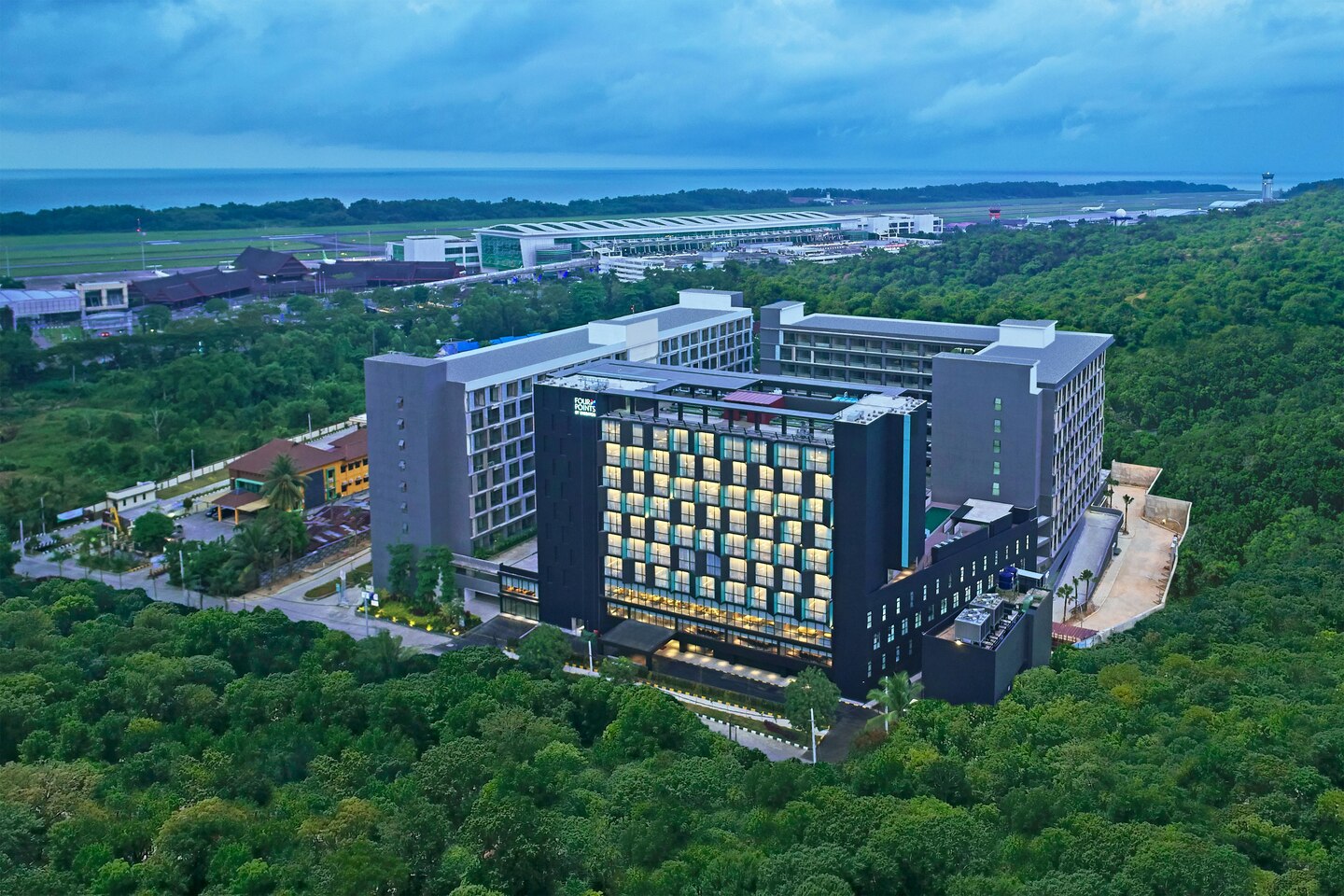 A lot of the current Marriott Category 1 hotels in Indonesia are better options, as this one is essentially an airport hotel (BPN).
It looks very nice, but it's just not a great location for a traveler. By the way, Balikpapan is the city closest to the location where Indonesia's brand-new purpose-built capital city is being developed, on Borneo island.
Four Points by Sheraton Kuala Lumpur Chinatown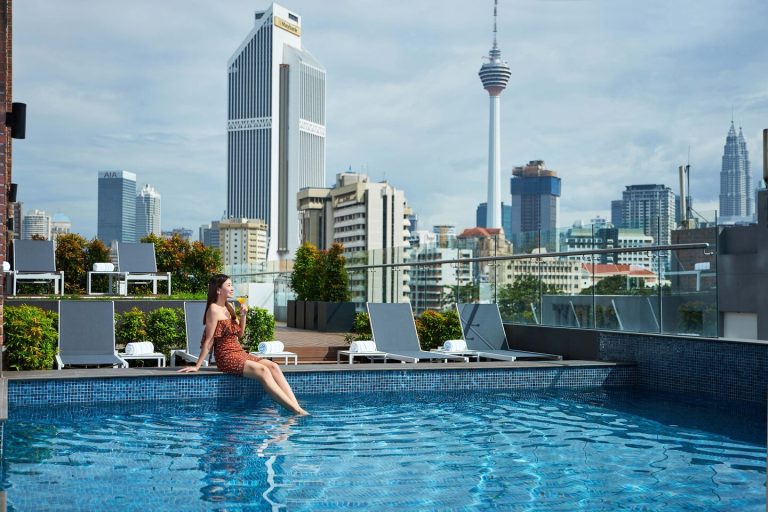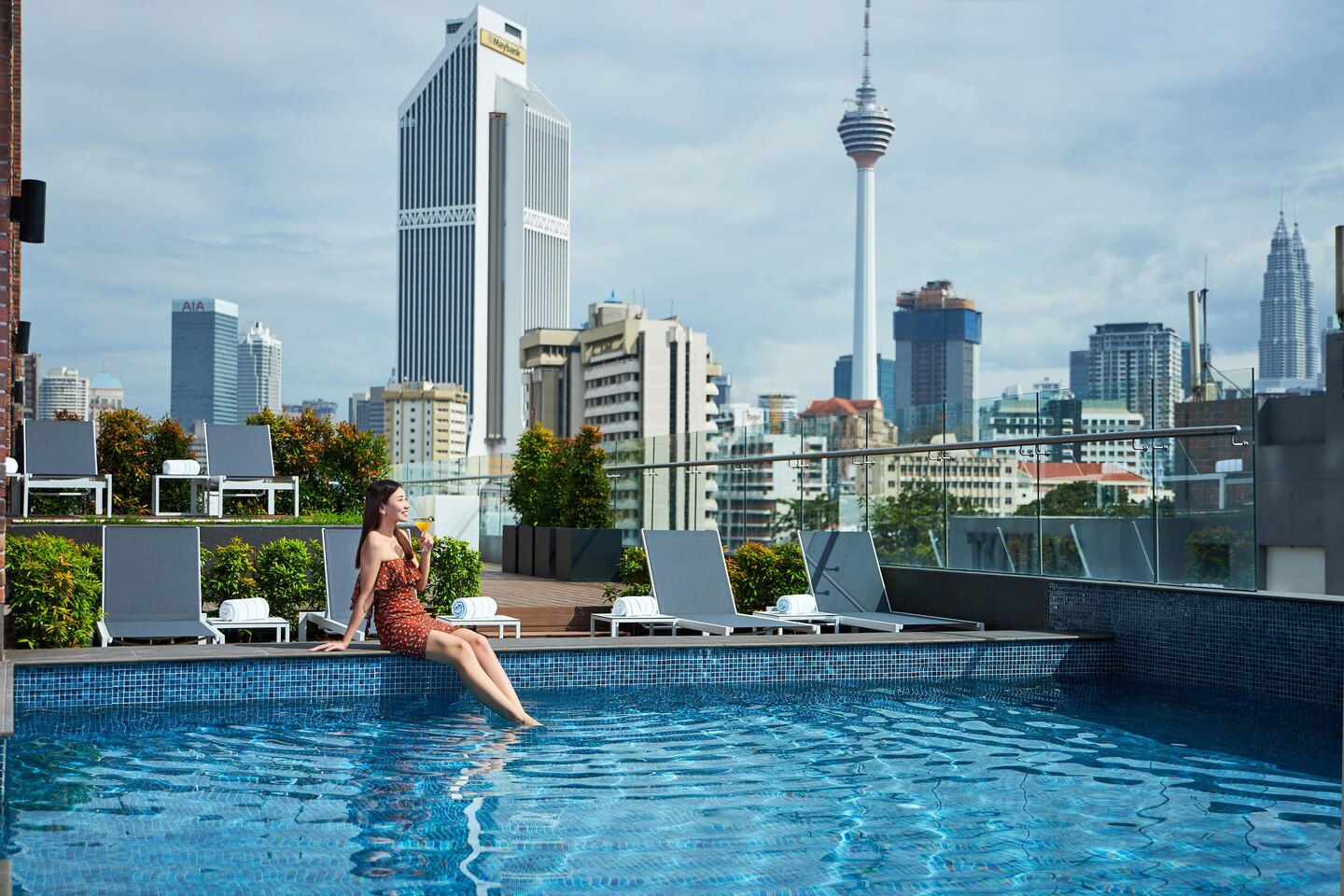 There were already 2 great Category 1 hotels in Kuala Lumpur, Malaysia's bustling capital city (we stayed at the Four Points by Sheraton Puchong ourselves and it was great and the AC Hotel Kuala Lumpur looks arguably nicer).
Now there's another option with an even better location near downtown! The hotel looks amazing and very trendy. And I love skyline views.
KL is literally one of the cheapest cities I've ever been to (even after 60 countries), so it's a great spot for budget travelers. It's an amazing base to explore Southeast Asia since you can find sub-$100 flights to Thailand, Vietnam, Indonesia, and plenty of other destinations from Kuala Lumpur: it is the hub for Air Asia, the leading Asian ultra low-cost carrier (ULCC). The Asian Ryanair, if you prefer.
Courtyard Penang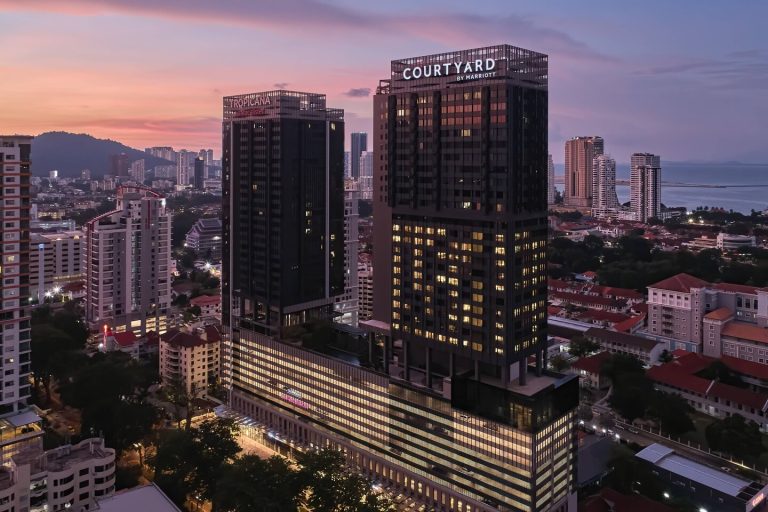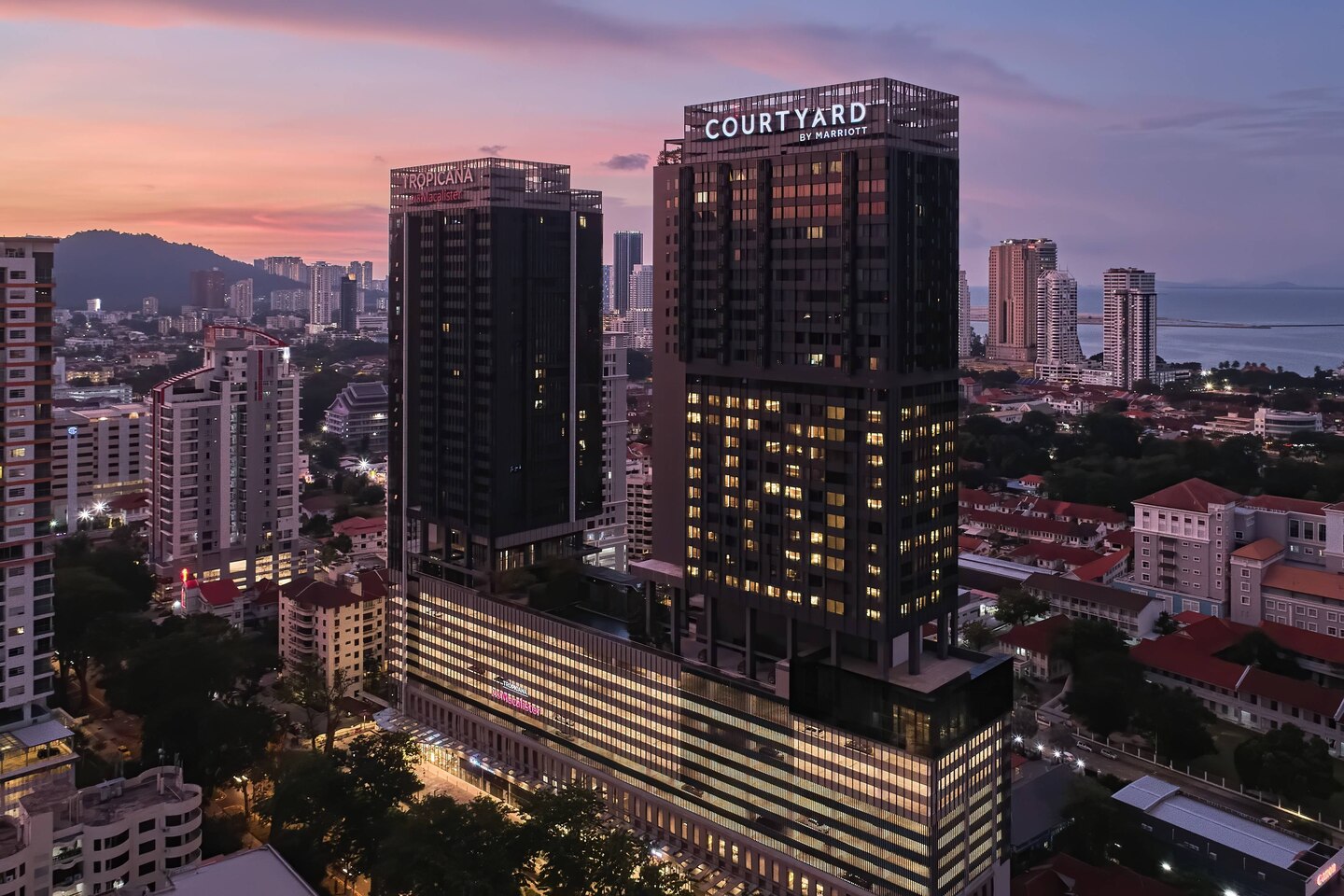 The Malaysia additions that might be even more interesting are the ones on the island of Penang. South of the land border with Thailand in peninsular Malaysia, there are 2 main islands. The first is Langkawi, very close to the border. The second one is Penang, apparently almost as interesting.
This hotel is brand-new and is centrally located near the George Town UNESCO World Heritage Site. It looks very nice, with a beautiful outdoor pool with a view, very modern rooms and spaces, a sauna, and everything else you'd expect from a nice hotel.
AC Hotel Penang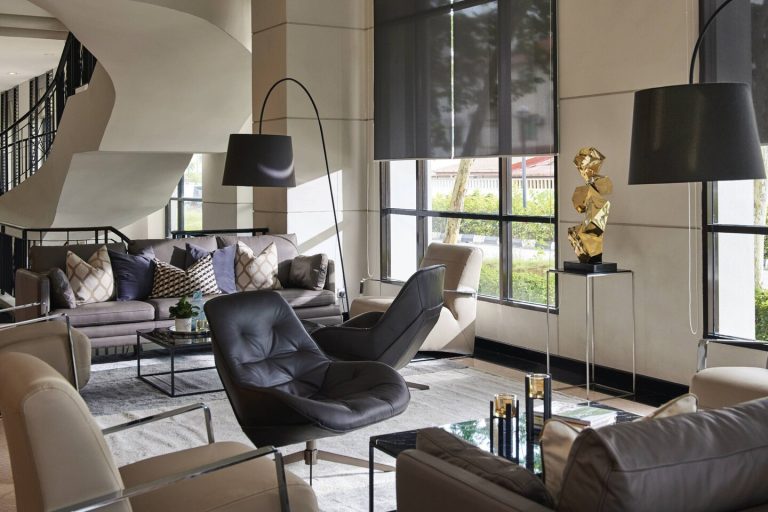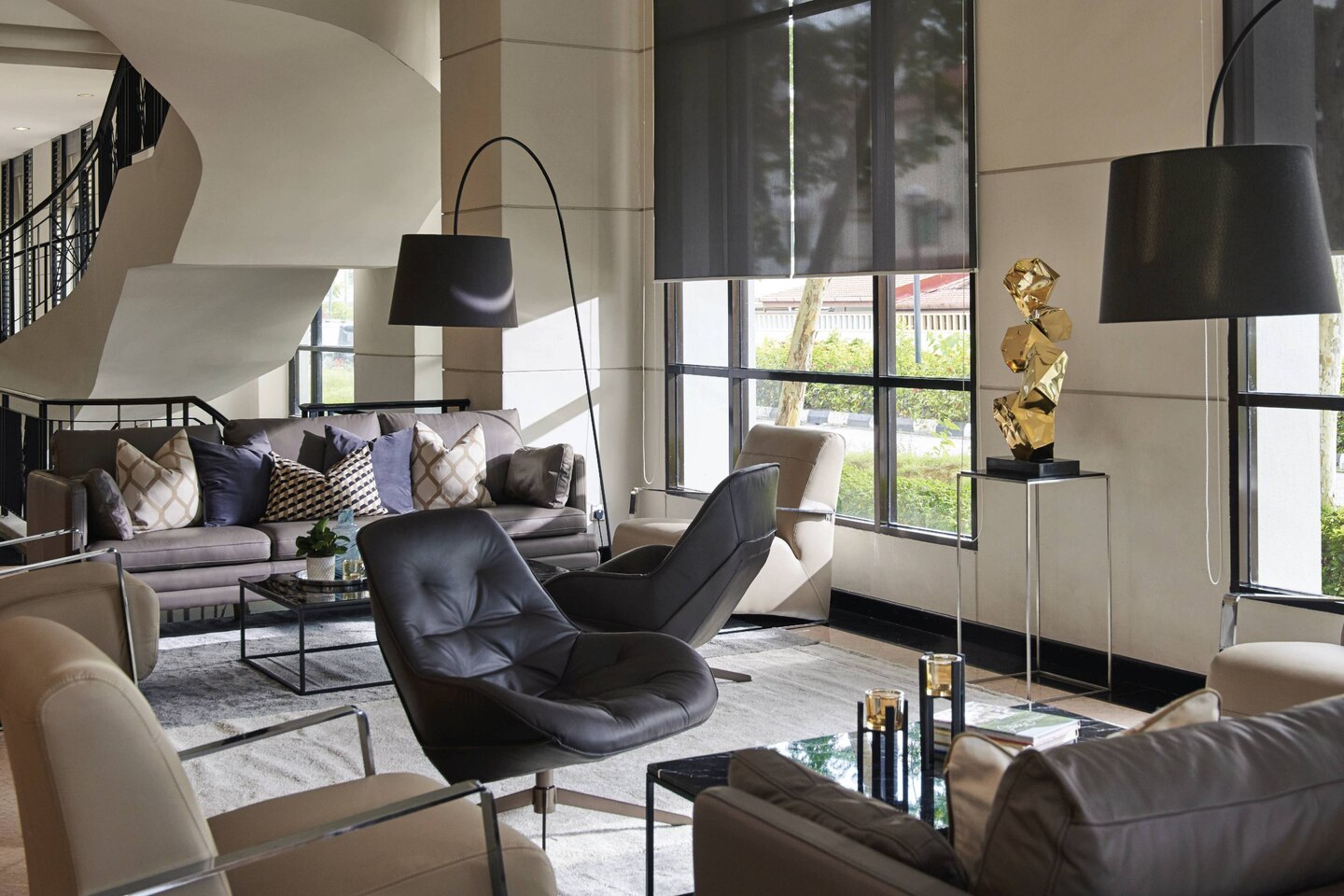 This hotel is located in the southeastern part of the island, near the airport (PEN).
The AC Hotel brand is one I find very nice among Marriott's 30 brands, and I've enjoyed my many stays in Category 1 and 2 AC Hotels in Spain, as well as those at the AC Hotels in Miami and Boston. This one in Penang looks very nice too, albeit on the slightly more dated side.
Delta Hotel Kunming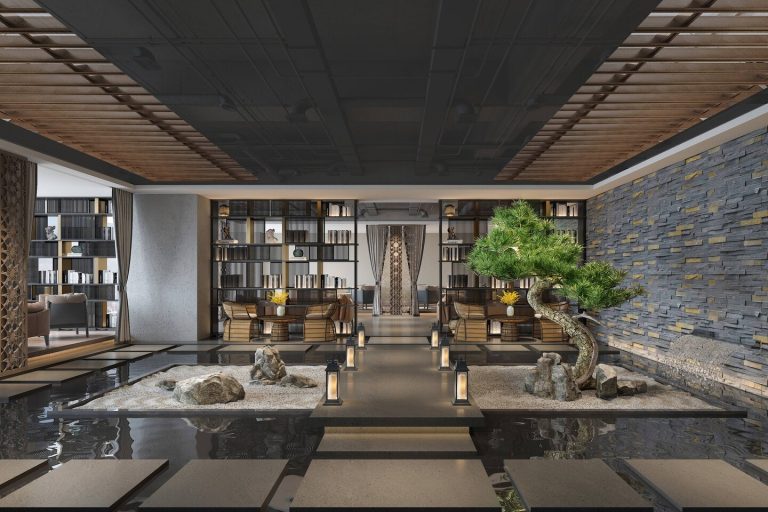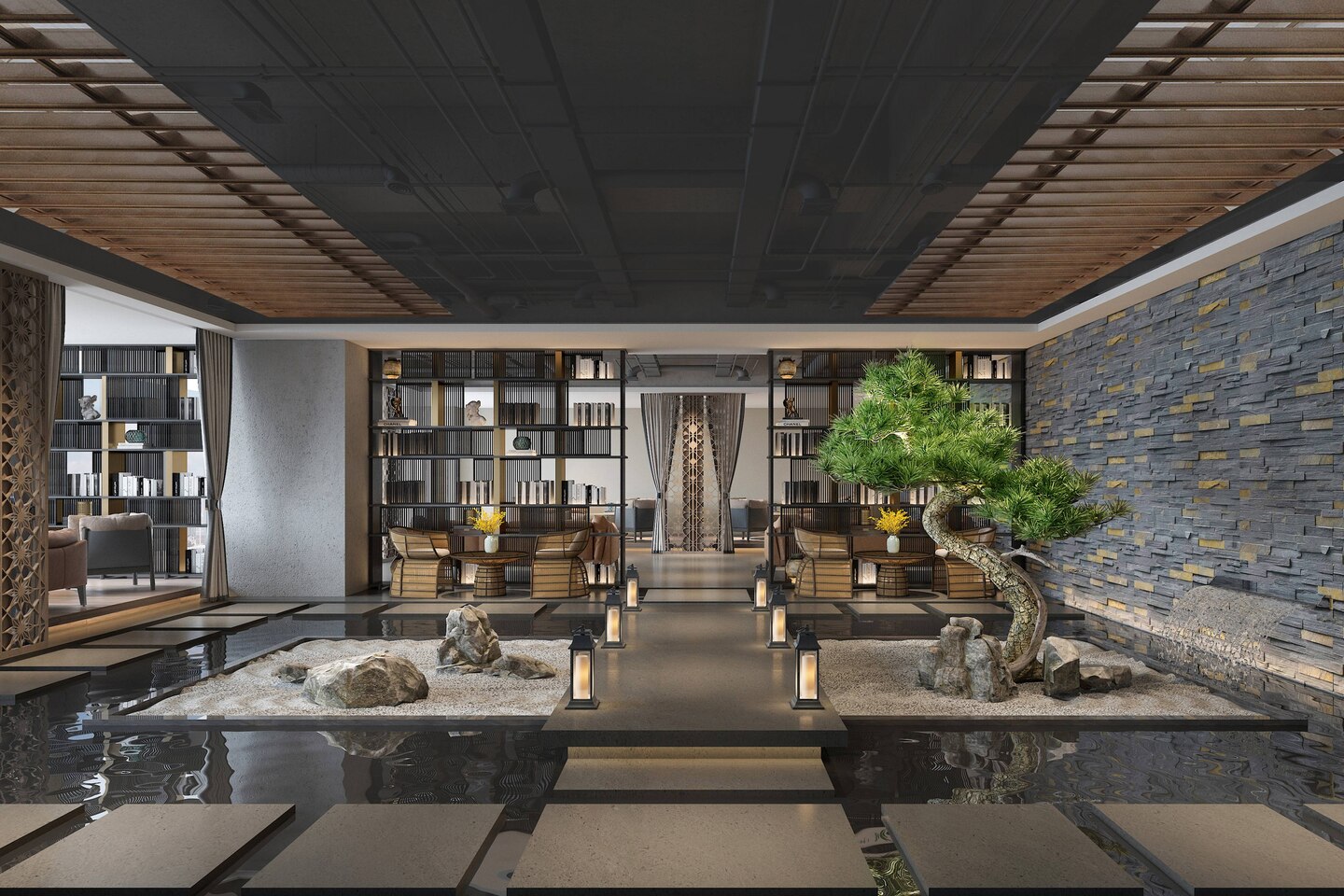 As mentioned, there are many Marriott Category 1 hotels in China (mainland China, not the Republic of China).
And this one is not particularly well-located in its city. But it is a very nice hotel; it's brand-new in fact. So if you happen to be in the Kunming area (in Southern China near the Vietnam border, known for having one of the best climates in China), this is a great option.
Fairfield by Marriott Ahmedabad (Ahmedabad, India)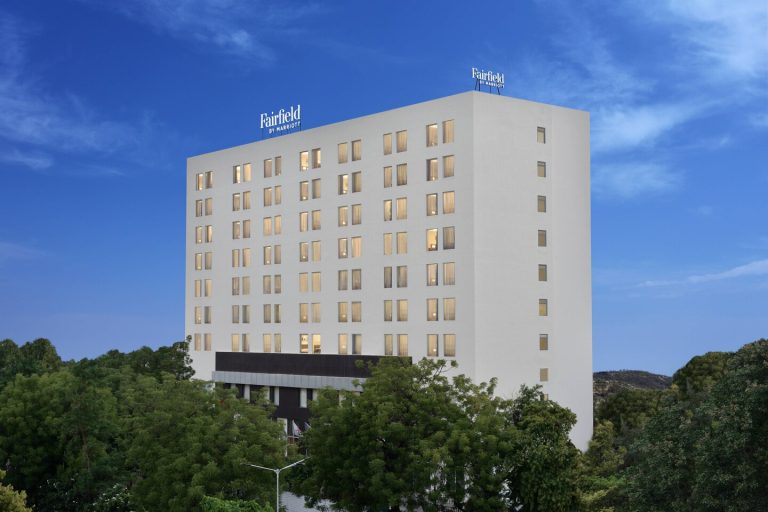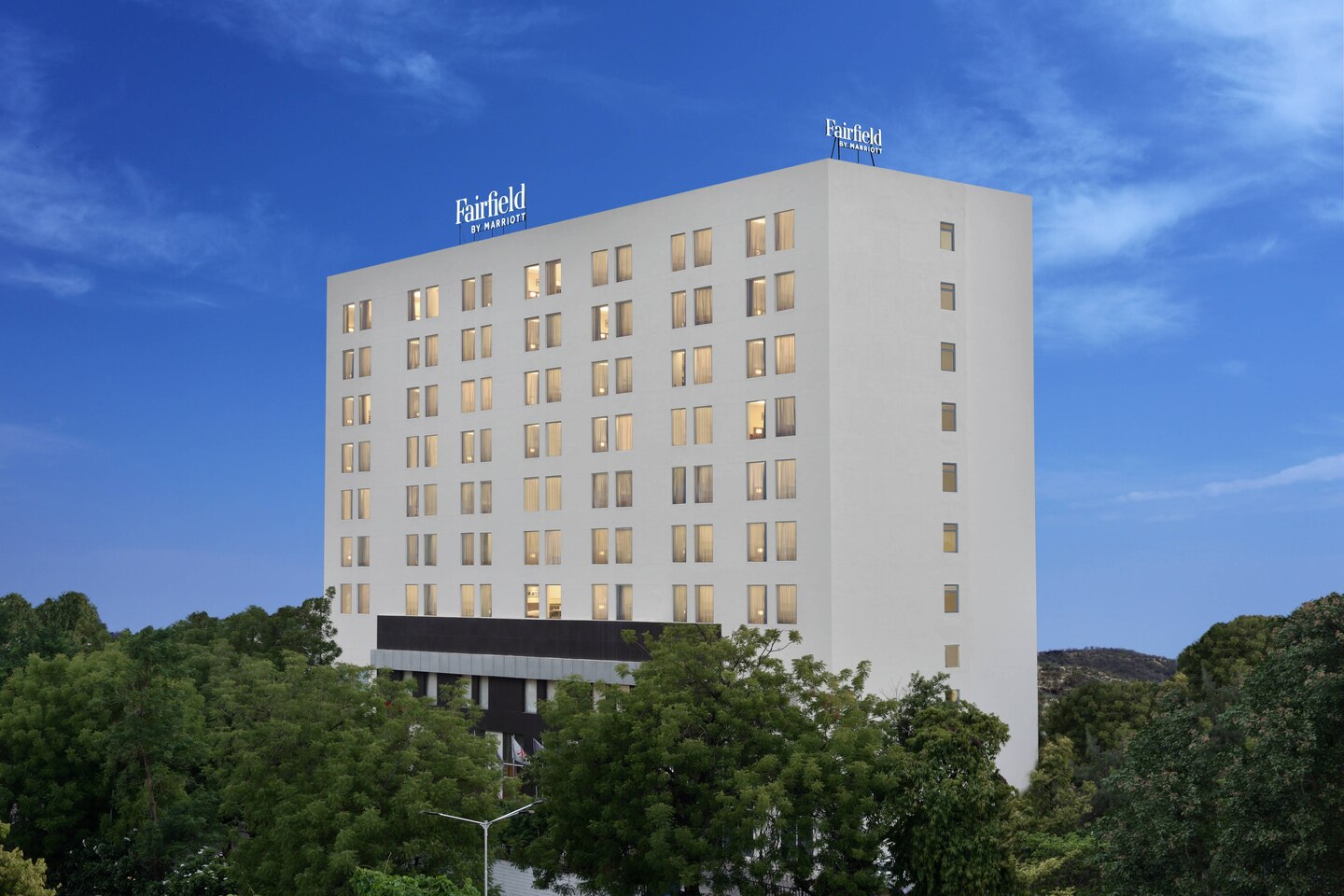 India also has many Marriott Category 1 hotels, so there's a new option for a trip to the iconic country.
It is in Ahmedabad, in northwest India and it has a pretty good location in the central part of the city. This is where you'll find the Historic City of Ahmedabad UNESCO World Heritage Site.
Want to learn more about maximizing Marriott points?
Summary
These hotels are the 9 new Marriott Category 1 hotels for 2021, including in beautiful Bali. This will give you many new options to get many free nights with your Marriott Bonvoy points if you have the Marriott Bonvoy American Express Card or the American Express Cobalt Card.
Have any questions about Marriott hotels? Ask us in the comments below.
Explore awesome destinations: travel inspiration
Learn pro tricks: travel tips
Discover free travel: travel rewards
Featured image: Aerial view of the Four Points by Sheraton Bali Ungasan (photo credit: Marriott)
Advertiser Disclosure: In the interest of transparency, Flytrippers may receive a commission on links featured in this post, at no cost to you. Thank you for using our links to support us for free, we appreciate it! You allow us to keep finding the best travel deals for free and to keep offering interesting content for free. Since we care deeply about our mission to help travelers and our reputation and credibility prevail over everything, we will NEVER recommend a product or service that we do not believe in or that we do not use ourselves, and we will never give any third-party any control whatsoever on our content. For more information on our advertiser disclosure, click here.
Share this post to help us help more people travel more for less: