Hostels are amazing to travel the world for less and to meet other interesting travelers! The top website for hostels, Hostelworld, asks travelers to vote for their favorite hostels every year to celebrate the world's best hostels in 5 specific categories.
And the 2023 results have been announced! Here are the details.
Overview of the Hostelworld Hoscars for the world's best hostels
There's a competition called the Hoscars every year organized by Flytrippers' favorite hostel search website Hostelword (if you've read our free ebook with 100+ travel tips, you know you shouldn't necessarily book on Hostelword though; searching and booking are 2 distinct things that many people confuse)!
Keep in mind this is not a ranking of the best overall hostels. They ask travelers to vote for the world's best hostels according to specific categories.
The 5 categories are:
Community Champion
Eco-Warrior
People Person
Digital Nomad
New Kid on the Block
Of course, as with any ranking of the "best" anything, it's highly subjective. Especially with things of which there are many, like the 36,000+ hostels on Hostelword alone.
And especially when random people are asked to vote (the viral dog drawing contest winner chosen by the public's vote is a good reminder). Being the best at getting people to vote for you is really not the same as being the best!
But it's still a useful ranking for inspiration! Just don't go thinking that there aren't any other great hostels out there that could be even better than these! As with any ranking, take it as the winners being among the world's best hostels.
The categories cover different aspects a traveler could be interested in when considering accommodation options, especially the first 4 categories that are aspects hostels are really known for. And it can be a pretty useful list for most travelers regardless of their preferences.
2023 winners of the Hostelworld Hoscars for the world's best hostels
The categories titles are pretty self-explanatory, but let's talk a little bit more about each of them and the best hostel winner.
The Hoscars have also named 4 other finalists for each category, so it might be interesting to stay in one of the world's best hostels if some of these destinations are on your list of upcoming trips.
Community Champion: Green Haven Hostel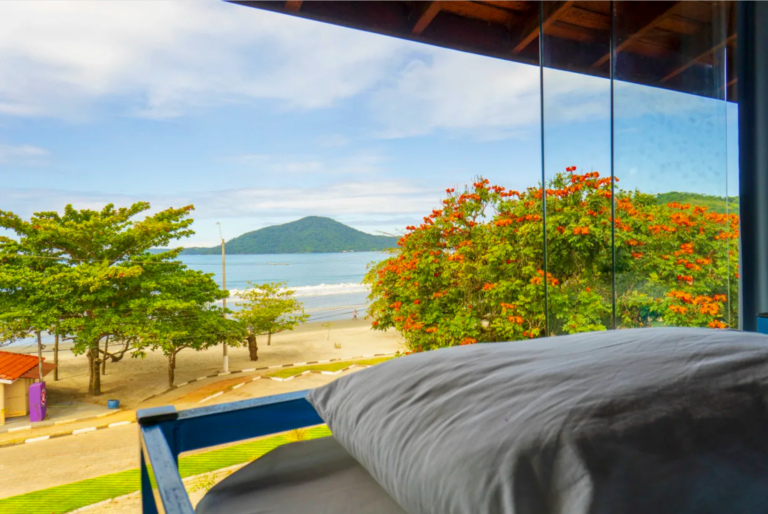 Overview of the Green Heaven Hostel:
Location: Ubatuba, Brazil
Top things to do:
Approximate price per night: $18
Hostelworld rating: 9.6/10
Booking link:
Closest airports: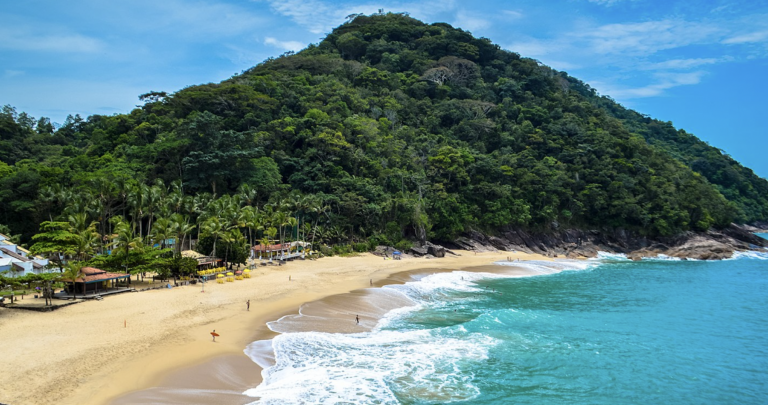 The Community Champion category aims to find the world's best hostel in terms of making an effort to drive change in the local community and make a difference in their location through volunteering projects and fundraisings, among all sorts of charitable work. Hostels are often more than just a business and have more of a social mission too, unlike hotels for example.
2023's winner is the Green Heaven Hostel, located in the beach town of Ubatuba, in the state of São Paulo, Brazil. That's close-ish to where I live in Rio de Janeiro, and I definitely recommend Brazil as a destination (maybe you were lucky enough to get the $500 roundtrip flight deal Flytrippers shared recently)!
Ubatuba is a very popular destination for surfing in Brazil, known as the "Brazilian Surf Capital". It has more than 100 beaches and almost every activity revolves around those. Almost. You can also do some hiking around the Atlantic Forest, visit gorgeous waterfalls, and there's always a party going on in this very lively destination.
The Green Heaven Hostel seems like a very comfortable option to enjoy it all. It has a 9.6/10 rating and offers a range of beach activities (including surfing lessons!) and a fairly priced bar that seems to always be open. It also has a pretty diverse catalogue of accommodations available, from private suites with sea view to 6-bed dorms — price varies accordingly, of course.
Here are the 4 other finalists in the world's best hostels Community Champion category:
Eco-Warrior: St Christopher's Barcelona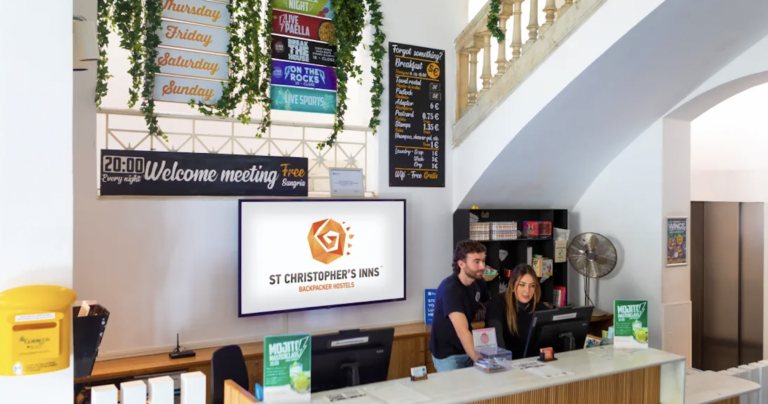 Overview of the St Christopher's Barcelona:
Location: Barcelona, Spain
Top things to do:
Approximate price per night: $65
Hostelworld rating: 8.8/10
Booking link:
Closest airports: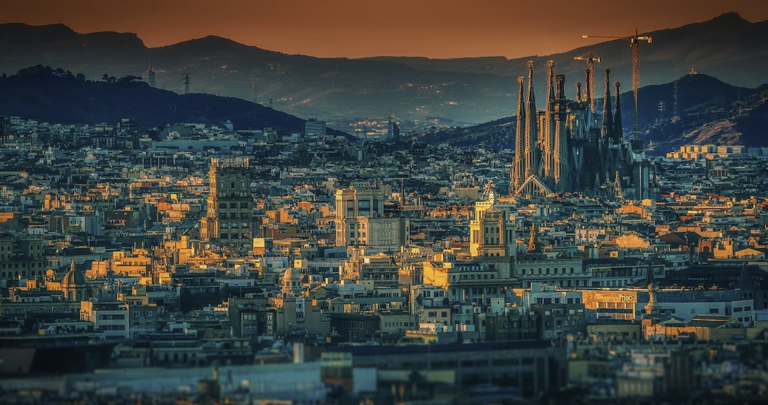 The Eco-Warrior category aims to find the world's best hostel in terms of involvement in eco-friendly projects, or just practices that encourage travelers to adopt a more sustainable way of life. Hostels are a more environmentally-friendly lodging option of course, but they also often tend to be run by people who care about the environment.
This year, the top hostel in this category is the St Christopher's Barcelona, in the historical city of Barcelona, Spain (my European colleague Emily recently shared a few unusual things to do in Barcelona).
It's actually a very popular hostel in Barcelona — I've heard about it myself many times when traveling to Spain. For a lot of travelers, it's almost a destination in and of itself, which isn't often the case for hostels.
It has a 8.8/10 rating, the lowest of the 5 category winners, to go with the highest price of the 5 winners; very fitting for the 1 of only 2 in a Western (AKA expensive) country!
St Christopher's Barcelona is mostly known for it's incredible location, right in the midst of the famous La Rambla street, within walking distance of many of Barcelona's famous attractions. Also, justifying the award, the hostel uses many sustainable alternatives, such as solar panels, general recycling (including water!); and it runs awareness campaigns very often.
It seems like a great option for Barcelona, but that's if you're willing to spend a little bit more for the experience of course. You can definitely find much cheaper options in the same ratings range.
Barcelona is an incredible destination, and staying in a central location is a plus for sure, considering most of its attractions come from the city's varied architectural achievements: ranging from gothic cathedrals to Gaudí's fantastical Modernist creations. Just walking around is the best way to experience all that, but also the lively nightlife and Barcelona's fascinating Gothic Quarter.
Here are the 4 other finalists in the world's best hostels Eco-Warrior category:
People Person: Hostel da Vila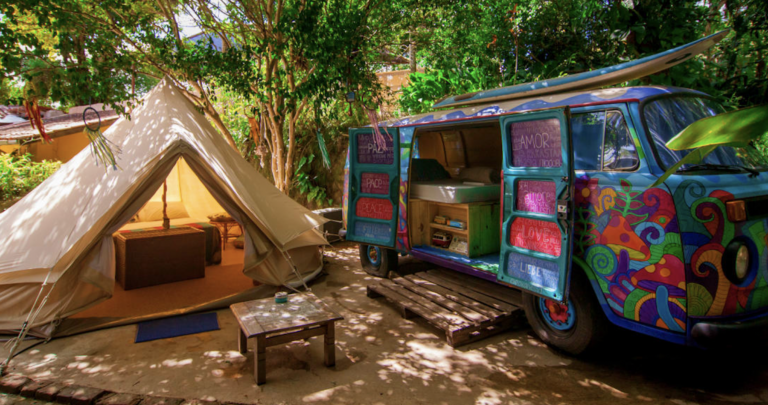 Overview of the Hostel da Vila:
Location: Ilhabela, Brazil
Top things to do:
Approximate price per night: $22
Hostelworld rating: 9.8/10
Booking link:
Closest airports: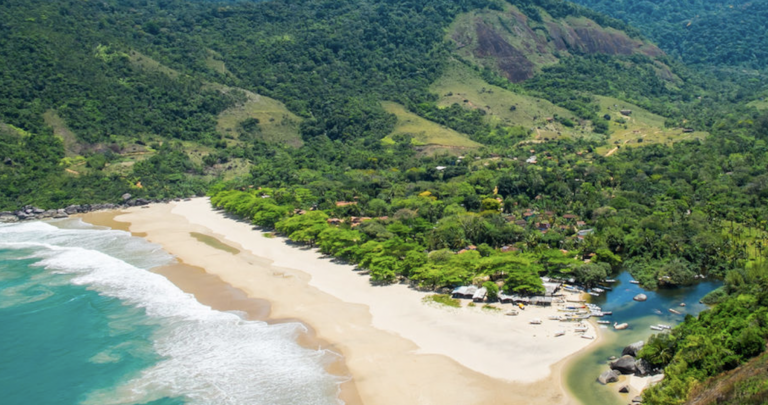 The People Person category aims to find the world's best hostel in terms of what I think might be the greatest plus of staying in the hostel: helping solo travelers connect. Experiencing solo travel is a must for any traveler, and hostels are great to ensure you can still socialize and share as many of your travel experiences as you wish with fellow travelers.
Traveling alone can be a big challenge for those who've never done it, but the Hostel da Vila makes a point of involving their guests in social activities and promoting a friendly environment.
It seems to be a pretty interesting place when it comes to accommodation as well: you can choose from tree houses, to teepees, to domes, or even the one kombi van they have available. It currently has an impressive 9.8/10 rating.
You might not have heard of Ilhabela before, as it is a lesser-known destination in Brazil, but rest assured the coastal town is very much worth the visit. You can practice your surfing skills or just rest under the sun on the many sand beaches around. Ilhabela also has a gorgeous historical city, and the Hostel da Vila seems to be within walking distance.
Considering the really good prices as well, this one seems to be a very good option — it also says to be mosquito-free in the description, that's always a plus!
Here are the 4 other finalists in the world's best hostels People Person category:
Digital Nomad: Tribal Coworking Bali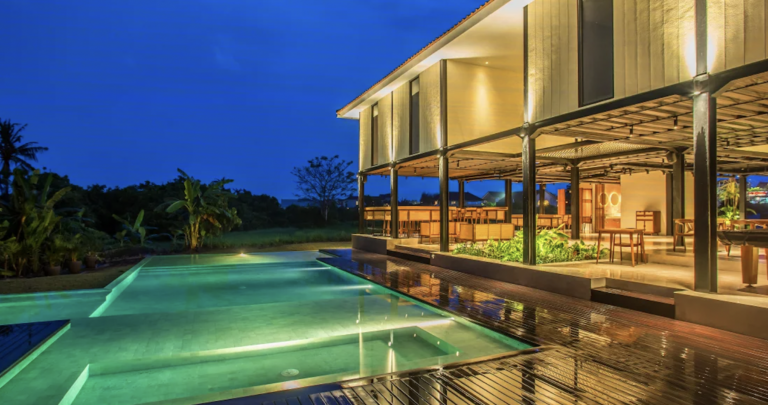 Overview of the Tribal Coworking Bali:
Location: Canggu, Indonesia
Top things to do:
Approximate price per night: $22
Hostelworld rating: 9.0/10
Booking link:
Closest airports: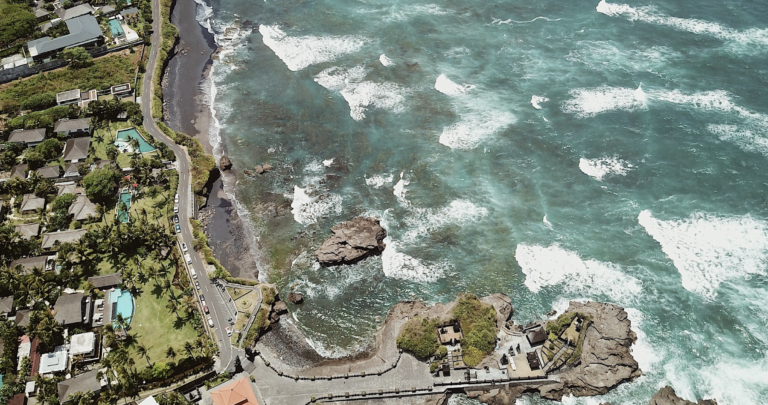 The Digital Nomad category aims to find the world's best hostel in terms of being suited for remote workers. While most digital nomads (like one of Flytrippers' co-founders) tend to prefer longer-term accommodations like apartment or home rentals, hostels do have kitchens and can also be great for longer stays, especially to interact with the nomad community (and/or other travelers).
2023's winner is the Tribal Coworking Bali, located in Canggu, on the island of Bali in Indonesia.
That's really not a surprising result considering how good Southeastern Asia has it when it comes to digital nomad facilities. This hostel has a 9.0/10 rating, and seems to be especially praised for the available features for remote workers. It also offers in-house experiences (such as workshops and guided tours) and a swimming pool. You can also enjoy an all-day brunch menu, and considering the really low prices, it's a genuine good deal.
Canggu is a coastal village at the south of Bali, and for that reason most of its activities are focused on beach culture. You can also enjoy the commercial center of the village, surrounded by coffeeshops, boutiques, and bars. It's a pretty good destination if you want to experience Bali in a more relaxed atmosphere.
Although another alternative in Bali (and I'm so jealous of you Canadians having these amazing travel rewards opportunities) is the new increased offer on the only card that Flytrippers recommends for every single type of traveler, the Marriott Bonvoy American Express Card. It gives you 12 free nights in beautiful hotels in Bali!!! If you have a travel buddy, that's actually 26 free nights! It's a crazy good deal, so I know we'll have a lot more content about this coming soon (especially since one of Flytrippers' co-founders just went there to review the hotels for you).
Here are the 4 other finalists in the world's best hostels Digital Nomad category:
New Kid on the Block: Ostello Bello Napoli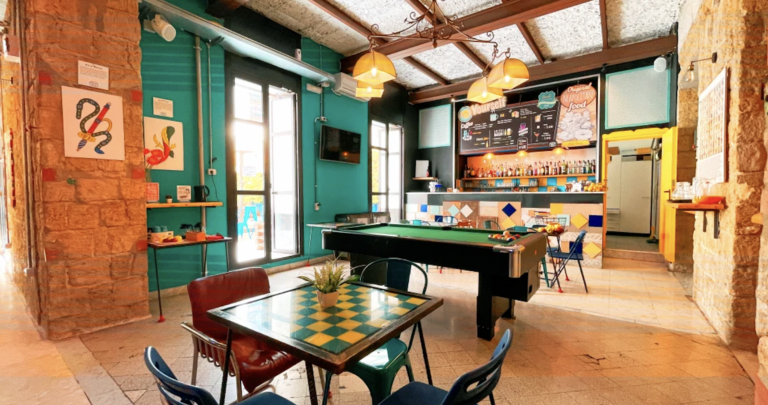 Overview of the Ostello Bello Napoli:
Location: Naples, Italy
Top things to do:
Approximate price per night: $58
Hostelworld rating: 9.4/10
Booking link:
Closest airports: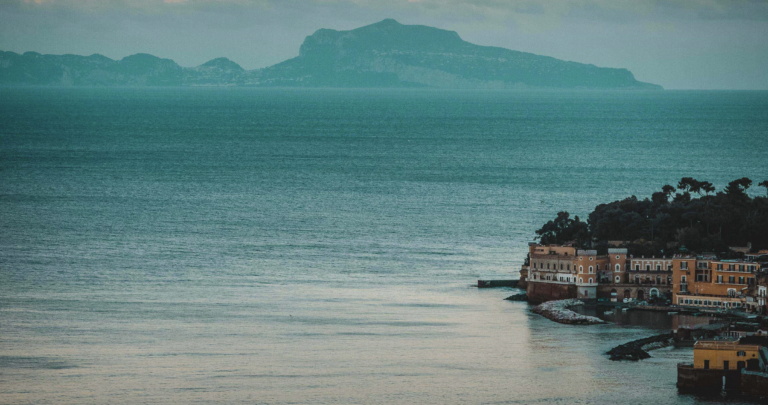 Finally, The New Kid on the Block category simply aims to find the world's best hostel among the recently opened hostels, so it's probably the one out of the 5 that has the broadest appeal. The pandemic travel restrictions were especially rough for hostels, particularly in countries that rely greatly on tourism, and many of them closed forever. So it's great to see new ones pop up!
This year's winner is Ostello Bello Napoli, and as the name suggest, it's located in the historical city of Naples, Italy (Napoli). You can read a Rome to Naples itinerary.
The hostel currently has a 9.4/10 rating, being specially praised for its location. It has an impressive total of 110 beds available for guests and a whole lot of amenities, from which I would highlight welcome drinks, free tours, free shampoo and soap; aside from a lot of options when it comes to activity areas such as a music room, BBQ area, TV lounge, and many others.
Honestly, considering it all comes for the price of a bed in a dorm, even it's not the cheapest, it's still a pretty good deal!
Naples is a very interesting city, a lot of people enjoy it for its historical tunnels and proximity to the ruins of Pompeii — which was one of my favorites things about Italy, period. But the city also offers a lot of entertainment when it comes to modern aspects of traveling, especially shopping. In fact, the Ostello Bello Napoli is actually located right on Via Toledo, a very famous street for fashion enthusiasts. So, if that's your thing, don't hesitate to go for it.
Here are the 4 other finalists in the world's best hostels New Kid On The Block category:
Want to get more content about hostels and traveling for less?
Summary
Hostelworld's 2023 Hoscars winners have been announced and these are the world's best hostels in these 5 specific categories, at least according to the travelers who voted. Hopefully this, and the information about the destinations where they're located, will inspire your next affordable trip!
What would you like to know about the world's best hostels? Tell us in the comments below.
See the deals we spot: Cheap flights
Explore awesome destinations: Travel inspiration
Learn pro tricks: Travel tips
Discover free travel: Travel rewards
Featured image: Hostel da Vila, Brazil (photo credit: Hostelworld)
Share this post to help us help more people travel more for less: