Good news for those who want NEXUS! Being a NEXUS member is one of the best examples (among many examples) of how there are some very simple pro tips that most people unfortunately don't even know about.
The Canadian and American governments made a joint announcement about the NEXUS process last week, finally. It's not much honestly, but we received many questions about it.
So here are all the details, including my real-life example of getting through airport customs in literally a total of 1 minute last week and a teaser about Flytrippers' other co-founder's experience getting an appointment very fast.
Basics of NEXUS
If you already know the basics of NEXUS and NEXUS appointments, you can skip straight to the news of more NEXUS centers opening.
The short version is that being a NEXUS member is really great.
As a government program for "trusted travelers," it allows you to completely (or almost completely) avoid ALL wait times at:
security checkpoints at Canadian airports
security checkpoints at US airports
customs at Canadian airports
customs at US airports
land customs
We've put together an ultimate guide to the NEXUS program with all the details, including how to get it for free get paid to get it thanks to 7 different amazing cards.
But even if, for some inexplicable reason, you're one of the people who don't like free stuff, it's so cheap that it really makes no sense to go without it.
If you prefer, you can watch my short teaser video.
Basics of NEXUS appointments
A mandatory step in becoming a NEXUS member is the in-person interview, and this is what the good news is about.
Since the start of the pandemic, NEXUS centers in Canada have been closed. Only those at the land border have reopened, which isn't that far for most people (and a few rare centers in Canada).
Let me remind you of our pro tip we shared with you a few months ago to find appointments much faster: Twitter bots that can spot all appointments that become available for you.
With that, it's been easy for a while now to find appointments within the same week, if you're flexible and can get to a land crossing (depending on where you live).
By the way, Flytrippers' other co-founder, Kevin, did his interview in December. He'll be writing a detailed post about the interview experience soon if you want to know everything (as will I about my renewal process).
In short, he didn't even use the bot. Once he arrived back in Canada for Christmas, he just took 1 minute to check the site directly every day to view available appointments. As mentioned in our free ebook with the top 7 pro tips for traveling more, it's not rocket science: you just have to invest time and plan well! For everything travel-related.
So he was able to view all NEXUS centers instead of just the few that are covered by bots, and on Monday, he was able to book an appointment for Thursday at the Derby Line land border.
Yes, he got his appointment in 2 days when many people wait 2 months (or more), because they don't take time to double-check available appointments. Another striking example of the huge difference in results you get when you know the tips and you apply them!
And for those who say that the process is too long right now, it's not a good idea at all to use that as a reason not to apply! The faster you apply, the faster you'll get it…
More NEXUS centers opening
So the good news is that all NEXUS centers in Canada will reopen "by spring" according to a joint statement from the Canadian and American governments.
Note that earlier last year, the Canadian federal government had promised that this would be resolved "well before (…) December." Yet another travel-related failure on their part, obviously nothing surprising.
To save you from having to suffer through reading that statement full of sleep-inducing vapid political speech, the governments don't say much of anything else about the plans.
They say that more details "will be available shortly."
We'll obviously keep you posted as soon as anything more relevant is announced.
Real-life experience last week
Those of you who follow my personal Instagram account have probably already seen the many videos I show with:
Endless lines of travelers who don't have NEXUS
The complete absence of wait lines on all of my trips since I am a savvy traveler who's a NEXUS member
For example, it always takes me less than 5 minutes total to clear customs at Canadian and USA airports. There's never more than a 1- or 2-minute wait (and often, there's no wait at all), and the customs officers obviously get me through faster since NEXUS is a program for trusted travelers.
Security checkpoints never take me more than 5-10 minutes total, just because the screening process is a bit longer than at customs. It's still infinitely better than what you have to go through (as I did before I knew the pro tip myself)! No wait at all, just the screening.
Anyway, it's always fast.
But since NEXUS interview centers in Canada are reopening and to help you wait on the 2nd part of our ultimate guide on the NEXUS program coming soon, I wanted to share with you my 3 NEXUS experiences from last week, coming back from Colombia and Florida (and at the airport security checkpoint in Canada when departing in December, just to complete the overview of the 4 main benefits of NEXUS in airports).
USA customs in literally 1 minute
It's really a record this time. As I said, it's never more than 5 minutes. But arriving at USA customs after my Cartagena-Miami flight, it was even better.
When I got to the Global Entry section (that's what NEXUS gives you access to in the USA; part 2 of the guide will provide you with those logistical details), there was no one there.
There's never a wait, so up until then, it was all normal.
I took another video to show you the long line of people who didn't have NEXUS who must have wasted a lot of time there, and the completely empty Global Entry side.
What was new this time was that I didn't even have to take out my passport or my NEXUS card at customs. No documents at all!
We got to the machine immediately. We looked at the camera, and it instantly told us to move forward to the agent.
There were no other travelers there, so before we even got to him, he asked, "Andrew and Deborah?", so I said, "Yes". He said, "Welcome and have a good day".
No questions, no documents, no waiting. Pretty wonderful. Especially entering a country that's not even mine!
So my girlfriend and I were able to go enjoy Miami more quickly. We spent some time there, after our trip to Colombia, It's wonderful to visit more than one destination and it saved us half the price on the plane tickets! It's not rocket science to save on flights either: be flexible!
In addition to our free webinar on how to travel for less (and the ones on how to get started with travel rewards and with the Aeroplan program), we will also do a free webinar on how to save on flights specifically, by popular request.
USA security checkpoint in literally 5 minutes
After spending some time in Miami, our flight to Montréal was leaving at a horrendous hour, at 7 AM.
Well, instead of having to get up at 3 AM like most passengers on that flight had to do, we were able to get up much later.
I had booked an airport hotel the night before to be close by and get to sleep in a little longer. This time, it was the Element Miami International Airport, the 5th Marriott hotel at the Miami airport that I tested for you (detailed reviews to come).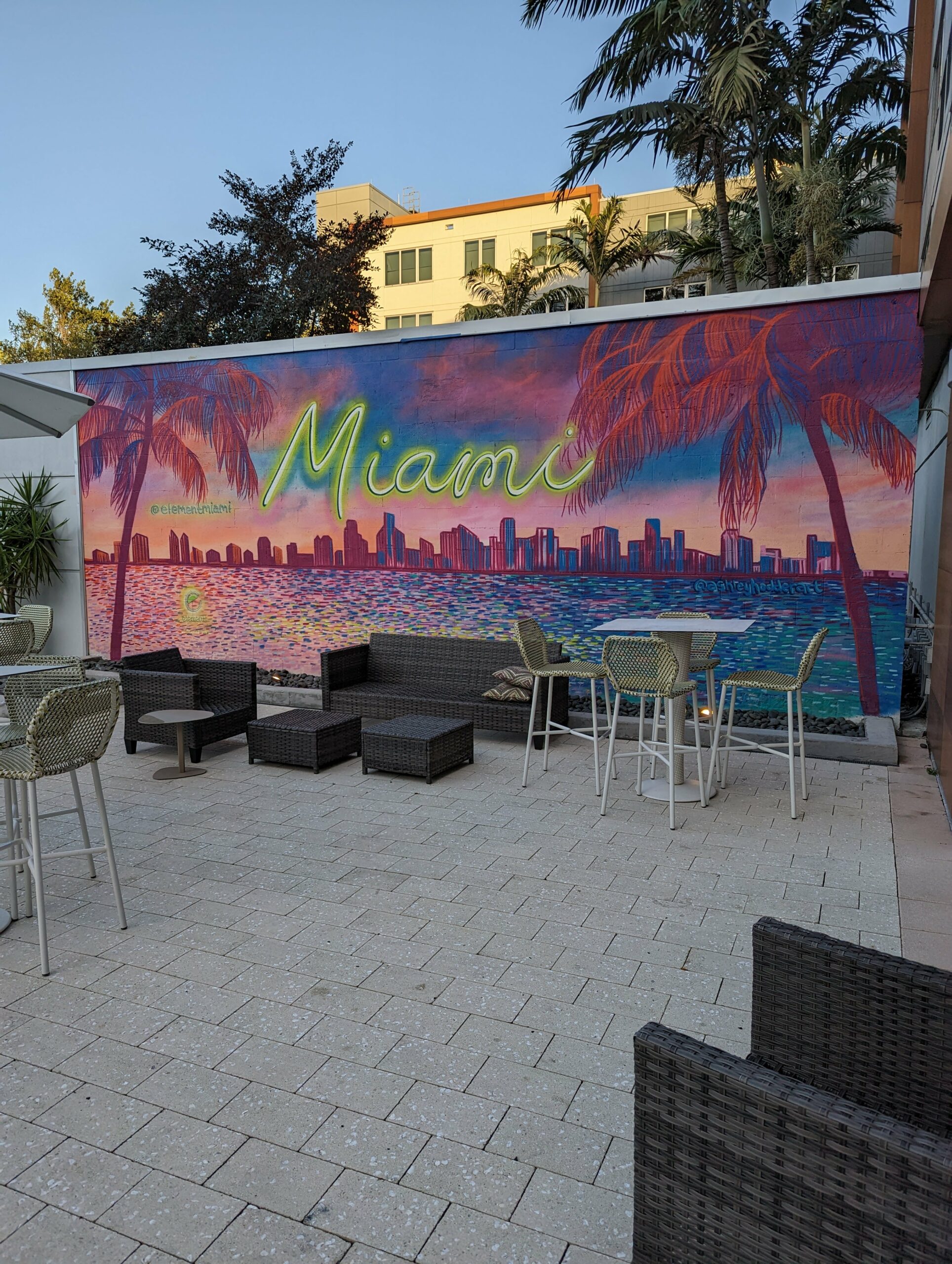 But most importantly, in the USA, the TSA PreCheck program is included with NEXUS (with more logistics than in Canada, more to come about this in the 2nd part of the guide too).
This means that because we are savvy travelers who always check in online 24 hours before and never bring checked bags, upon arriving at the airport, we were in the security line in 2 minutes.
And by "line," I mean the empty line of course. That's the beauty of TSA PreCheck and NEXUS.
Unlike the experience at security checkpoints in Canadian airports (where NEXUS helps you avoid waiting in line, but the screening is the same as for regular travelers), in the USA, TSA PreCheck also expedites the actual screening. I'll come back to this in detail in part 2 of the guide.
Anyway, in less than 5 minutes, as usual, we went from being outside the airport to being inside the secure area beyond the security checkpoint.
We got to go to the Turkish Airlines airport lounge for a bit, which is part of Priority Pass (I have unlimited access to for free with my American Express Platinum Card) and is also part of DragonPass (another similar program included for free with many cards offering airport lounge access).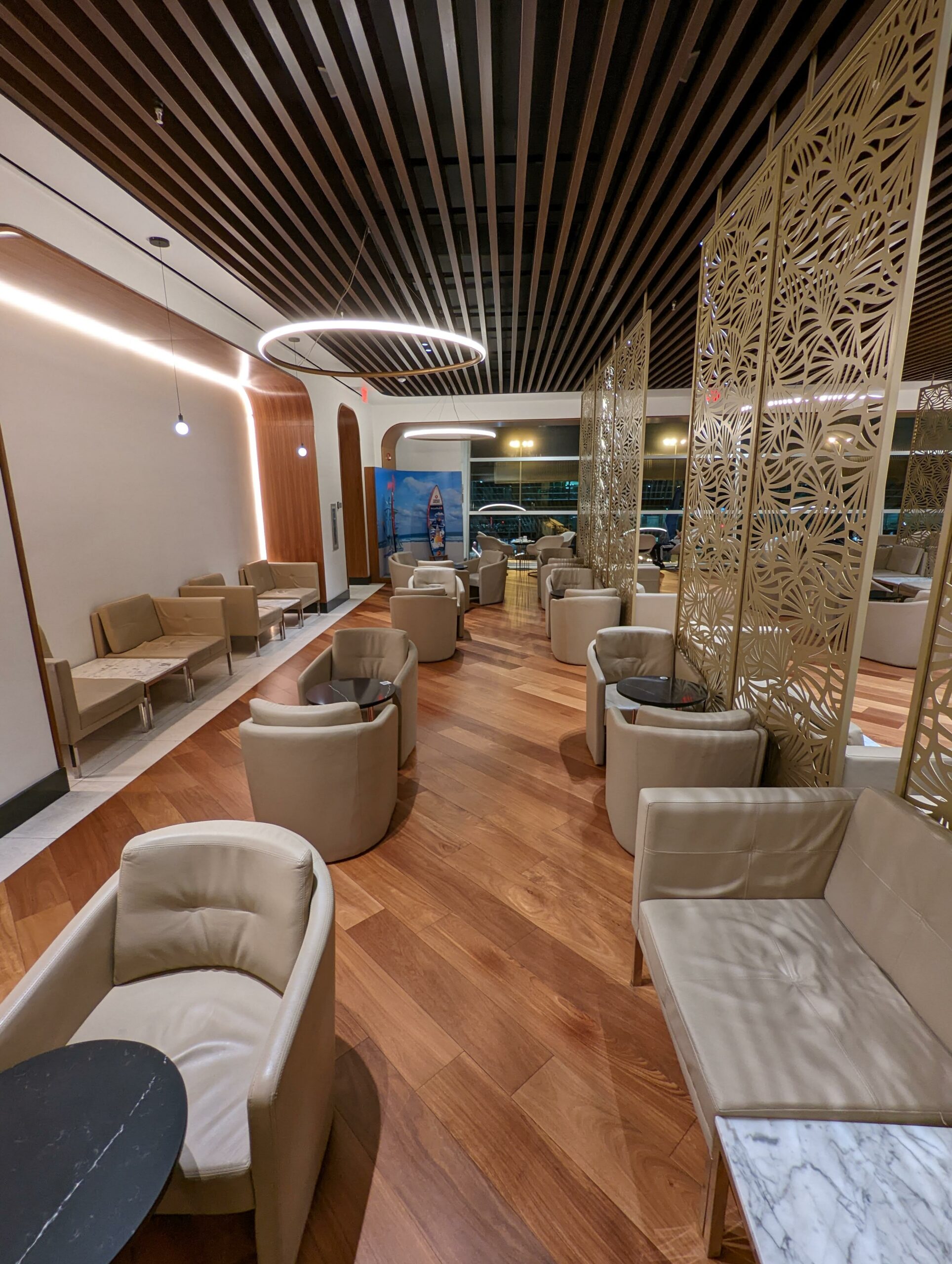 We were able to order breakfast off their à-la-carte menu. Everything is free, of course.
Don't miss our ultimate guide to airport lounges in June — sign up for our travel rewards newsletter to receive it directly!
Canadian customs in literally 3 minutes
When we arrived in Canada, the NEXUS section at the Montréal airport customs was empty, as always.
We went to the machines and answered a few questions. There was no wait to see the customs officer either, none.
It took 2 minutes there instead of just 1. He asked a few questions that I have literally never been asked in my life, even before I had NEXUS, most likely because of the bias that still exists about Colombia as a destination, I think.
But then, it was over and we were able to go directly outside, since traveling like pro fliers do allows us to avoid more waiting by skipping having to stand by the baggage carousel!
Canadian security checkpoint in literally 5 minutes
Finally, I'll talk about getting through the Canadian security checkpoint to complete the last of the 4 wait lines you can avoid with NEXUS at in airports (I'll talk about the last part, land customs, separately some other time).
When departing from Montréal at the beginning of our trip, like the dozens of times I've departed from Montréal since having a NEXUS card, we waited for a grand total of 0 minutes in line at the security checkpoint. There was no line, as always, so we went straight to the screening.
It took another 2 minutes to get through USA customs, no wait there either, even with pre-clearance centers in Canada, it takes the same amount of time (without the Miami biometrics feature from Miami though).
So from entering the airport to the secure area, it didn't even take 10 minutes. It's really wonderful to be able to avoid wasting all that time, especially with such a simple tip.
We were able to spend more time in the Air Canada Maple Leaf Lounge, which is a lot more exclusive given how Air Canada doesn't want these to be too easy to access for free (unlike independent lounges or airline lounges outside of the airline's home country).
Maple Leaf Lounges are only accessible free of charge with Aeroplan premium cards (the American Express Aeroplan Reserve Card or the TD Aeroplan Visa Privilege Card).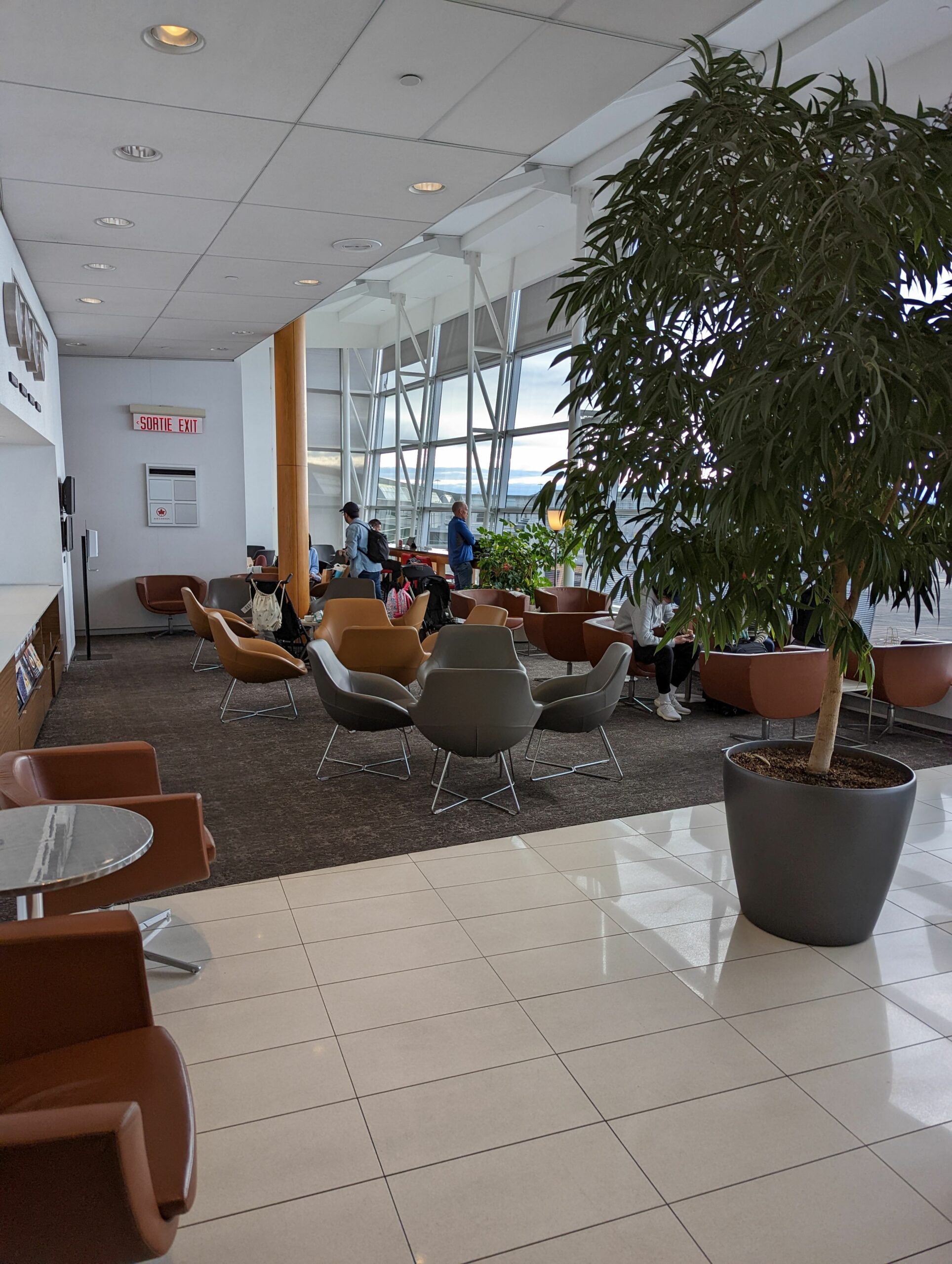 Speaking of avoiding wait lines and getting ahead of everyone else, those 2 cards give you priority boarding on Air Canada, so we were able to spend as little time as possible in the crowded boarding area too.
NEXUS content coming soon
As mentioned, in addition to the 1st part of our NEXUS program guide already published, we have more NEXUS content coming soon:
Our reader's experience being approved for NEXUS in 2 days
Kevin's experience doing his 1st NEXUS interview in December
My experience renewing NEXUS in January
Our NEXUS guide (2nd part)

Logistics of using NEXUS at airport security
Logistics of using NEXUS at customs
And more!
Want to receive the latest important news in the world of travel?
Summary
Good news for those of you who like to skip lines! The Canadian and US governments have announced that NEXUS centers in Canada will reopen by spring, so you too can take advantage of one of the best travel tips and get through customs and security checkpoints in just minutes.
What would you like to know about the NEXUS program? Tell us in the comments below.
See the deals we spot: Cheap flights
Explore awesome destinations: Travel inspiration
Learn pro tricks: Travel tips
Discover free travel: Travel rewards
Featured image: TSA PreCheck wait line in Miami (photo credit: Andrew D'Amours/Flytrippers)
Share this post to help us help more people travel more for less: