We wanted to share a few recent updates in the world of travel rewards that Canadians should know about: Marriott, Aeroplan, and AIR MILES are arguably the most important rewards programs. And a friendly reminder about an important and very basic rule for all types of points, one you may already know.
Here is what we'll cover today.
Marriott extends free night certificates & points expiry
Many of you have taken advantage of the Marriott Bonvoy Card's 50,000 points Welcome Bonus, which can give you up to 8 completely free nights in many countries. This is still one of the best travel deals in Canada and there's never been a better time to get into the world of travel rewards: they're a great way to take advantage of this forced travel break to get a huge discount on your future trips.
The points never expire as long as you use the card once every 2 years, so points expiry should never really be an issue for anyone, despite the worries of many travelers. But now, Marriott has paused points expiry until August 1, 2021 due to the coronavirus pandemic.
But more importantly, the card gives you an amazing free night certificate every year, which is valid in extremely luxurious hotels all over the world.
It makes absolutely no sense not to keep the card for this reason alone. Flytrippers' other co-founder Kevin used it for a free night in an overwater bungalow in Fiji last year, a room that was $1,000+ in cash. Free.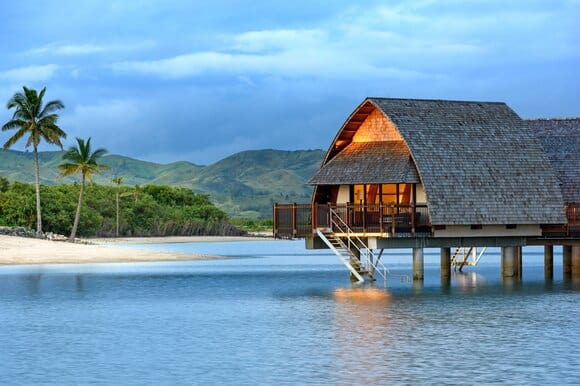 Anyway, the certificates are valid for one full year (since the card gives you one every year). Those of you who had certificates expiring had already seen them extended at the beginning of the pandemic, and the good news is that Marriott has just extended them all once again, until August 2021.
Like most hotel rewards programs, Marriott has taken many steps to make life easier for members, including giving an even better than usual shortcut to reach elite status, as we've previously told you.
Deadline for Aeroplan bookings modified
We already told you everything you need to know about the brand-new Aeroplan program launching on November 8th, but most importantly the action plan and the steps you need to take before November 8th if you already have Aeroplan Miles (or AMEX Points).
Now, a slight change has been announced: Air Canada has given notice that for the IT transition to go smoothly, Aeroplan will be unavailable from November 6th to the launch on November 8th.
So your deadline is 2 days closer if you want to take advantage of the current rules for the uses that are better under the current program.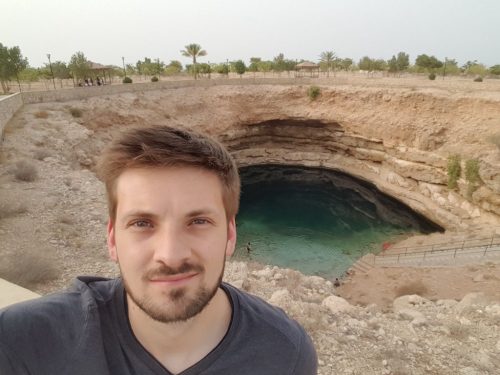 By the way, this is not the pretty major rumor about the new Aeroplan credit cards launching in November that I promised a separate article about soon. Make sure to subscribe to our free points-specific newsletter to get all our updates.
New AIR MILES welcome bonus
For almost all travelers, it's likely a better idea to wait until November 8th to see the aforementioned new Aeroplan credit card welcome bonuses.
But for those who prefer the AIR MILES program, the American Express AIR MILES Platinum Card has just increased its Welcome Bonus by 50% to 3,000 AIR MILES reward miles. Despite the "Platinum" name, it is not a premium card and has no minimum income requirement so it's rather a card that is pretty accessible for all travelers.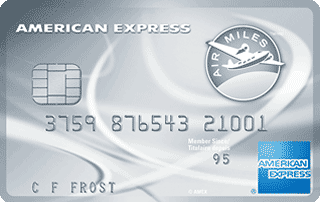 The welcome bonus is worth ≈$276 based on our Flytrippers valuation, which is likely less than what Aeroplan will offer. But for those who are in a cash crunch and prefer using AIR MILES the least valuable way, AKA not for travel, the welcome bonus is still worth $227 as cashback, which is obviously not something you can do with Aeroplan points.
Just keep in mind the very important next point about a very basic rule about travel rewards.
That said, we'll soon have a post about the best cashback cards, a detailed review of the American Express AIR MILES Platinum Card, a comparison of all 5 AIR MILES cards on the market, and a detailed guide on how to maximize the AIR MILES program.
Speaking of other AIR MILES cards, the BMO AIR MILES MasterCard will have an increased earn rate at AIR MILES partners starting November 3rd; we'll tell you more about that as well.
The Christmas trap is starting
With Christmas just 8 weekends away, banks and rewards programs are starting with their annual trap. They are trying to get you to use your valuable points for what is literally the least valuable use: to buy useless stuff and merchandise:
I just got such an email from AMEX already, as well as booklet by mail.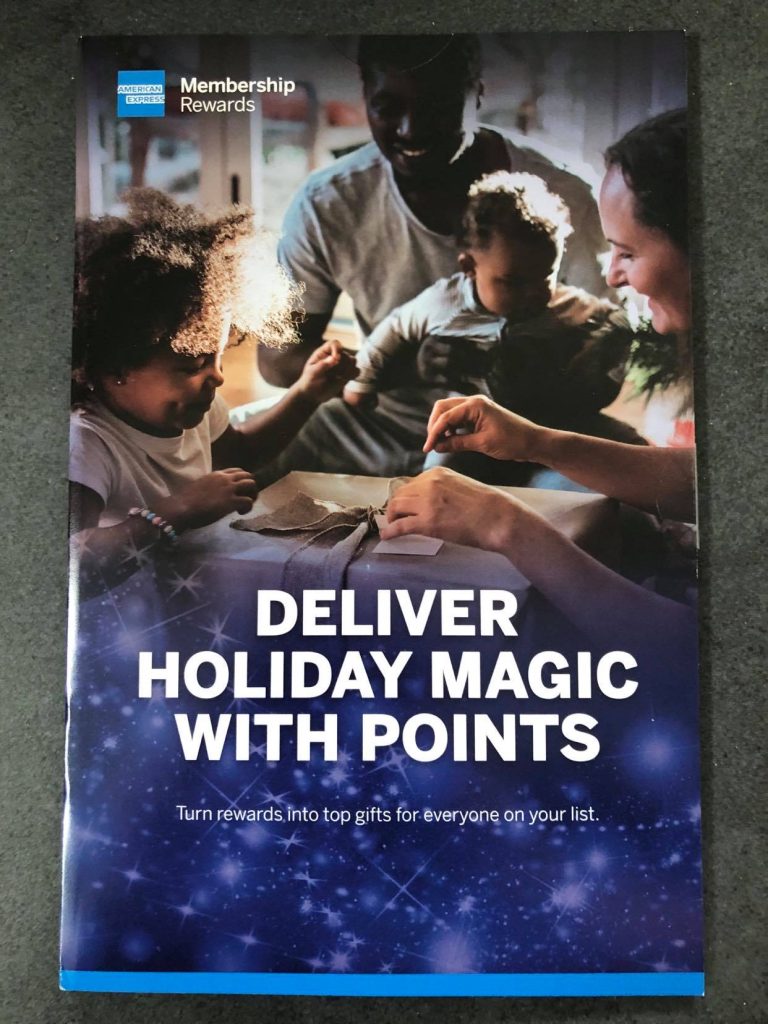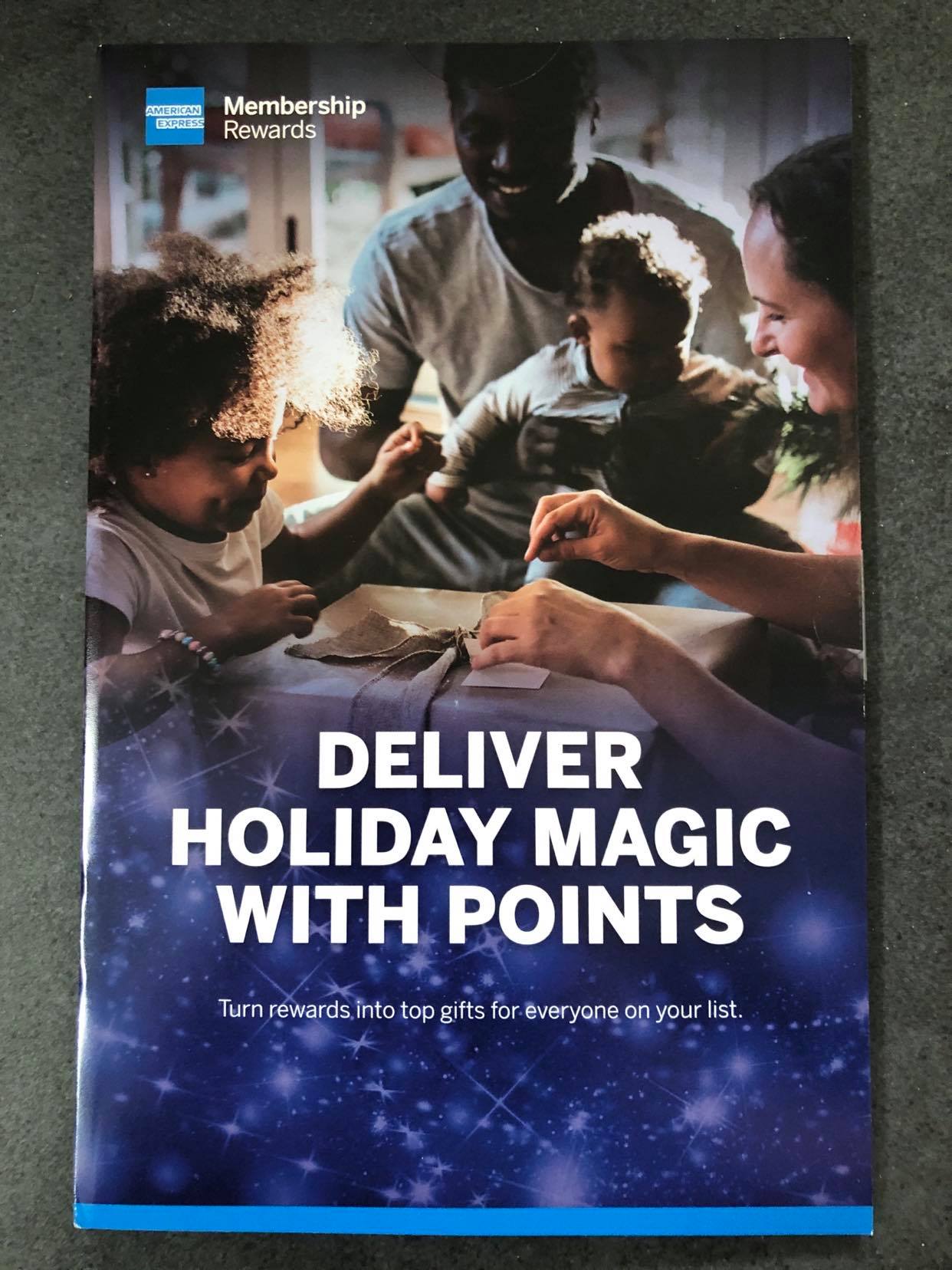 So we'll repeat it: do not use your points for anything else than travel, ever.
They want you to do that, because that's what will cost them the least. That's why they promote this the most.
So here's our annual reminder of the very basic rule of travel rewards: points are for travel, nothing else. You can get at least 50% more value by using them for travel, depending on the points currency. That is an insanely high premium for the exact same number of points.
It's a common beginner mistake and it's normal since most people simply don't understand the concept of variable-value points. But if there's just one thing you need to know, it's this: many points have a variable value and the most valuable uses are always for travel.
For example, I could be lazy and use my 50,000 AMEX points for a $500 gift… or use them for travel and save $1,000 with the exact same amout of points.
The AIR MILES program is another great example. Almost everyone uses the points as Cash Rewards, giving a fixed value of 10.5¢ per point. But with Dream Rewards, you can pretty easily get a lot more value for short-haul flights or for car rentals.
Instead of getting just $147 in cashback with 1,400 AIR MILES miles, you can get a $250 discount on a roundtrip to a cool city for a weekend getaway, or a $200 car rental for free. It might not seem like a huge difference, but that first one is over 50% more valuable.
In short, if you want to maximize your points, always use them for travel. That is one of the ways I am able to go on 12 international trips like I did in 2019.
And while there is a pandemic now, travel will restart for you at some point, no matter when that is, just as it has already restarted for some.
You are hopefully aware of the very basic financial strategy tip for any person, which is to think long term. Unless you are really in need of cash now, think long-term and keep your valuable points for future travel and don't use them for other redemptions that will give you a lot less in terms of value.
You can read 25 important myths about travel rewards to get a great grasp of almost everything important, and we'll have a lot more content to help you learn about this great world so that travel rewards can help you get ready for a heavily-discounted future trip whenever you're ready.
Want to get more content to earn free travel?
Summary
Those were a few of the important news stories in the world of travel rewards.
Have any questions about these stories? Tell us in the comments below.
Explore awesome destinations: travel inspiration
Learn pro tricks: travel tips
Discover free travel: travel rewards
Featured image: Renaissance Phuket Hotel (photo credit: Marriott)
Advertiser Disclosure: In the interest of transparency, Flytrippers may receive a commission on links featured in this post, at no cost to you. Thank you for using our links to support us for free, we appreciate it! You allow us to keep finding the best travel deals for free and to keep offering interesting content for free. Since we care deeply about our mission to help travelers and our reputation and credibility prevail over everything, we will NEVER recommend a product or service that we do not believe in or that we do not use ourselves, and we will never give any third-party any control whatsoever on our content. For more information on our advertiser disclosure, click here.
Share this post to help us help more people travel more for less: