The Middle East is a mysterious and often misunderstood area. Many people wrongly believe that conflicts in the past or conflicts in just some of the countries mean the whole area isn't safe to visit. While a few places should be avoided, there are also some incredible sights to be seen.
Home to fertile land, very ancient civilizations, and holy sites for many religions, it's no surprise the Middle East is so sought after.
But there aren't that many conflicts ongoing, and these in no way affect the rest of the region, as Flytrippers explained before.
Visiting the Middle East means discovering so much culture, tradition, religion, and history. Combined with new investment and a growing tourism industry, the Middle East is one of the top trendy regions.
We've broken down each nation in the area and what you can expect, as we did for Central America and South America.
We'll cover 8 of the 15 Middle Eastern countries in this post; stay tuned for part 2 coming soon.
1. Qatar 🇶🇦
Population: 2.8 million (ranked 14 out of 15)
Human Development Index

: 0.848 (ranked 5 out of 15)

Area: 11,437 km2 (ranked 12 out of 15)
Official language

: Arabic

Main airport

: Doha–Hamad (DOH)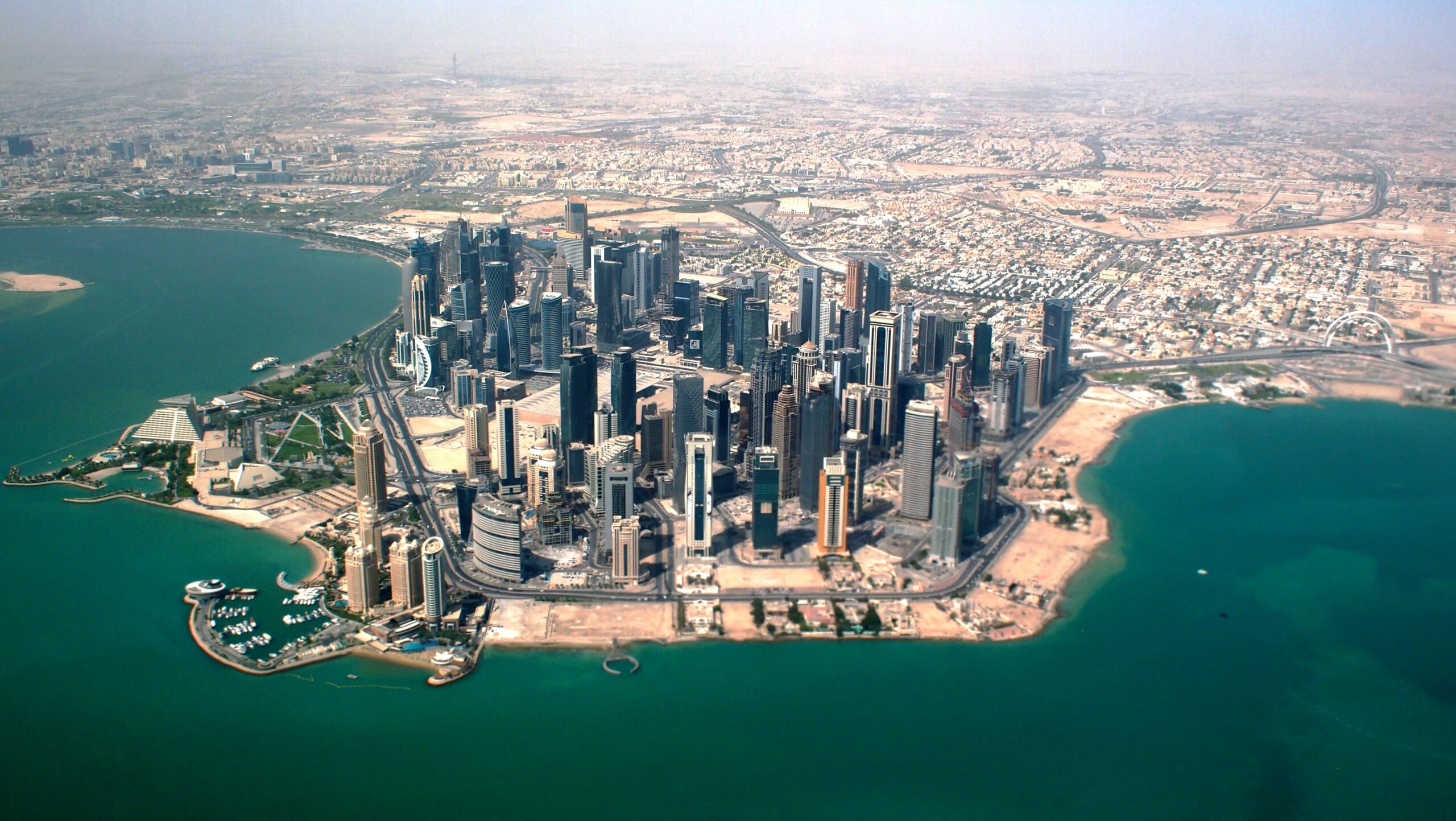 Qatar is a tiny country that isn't well known. However, if you want to ride camels in the desert and end the day sipping a cocktail and looking over the sea, Qatar could be your next destination.
The negative impacts have been widely published, but for visitors, objectively the country has made huge advancements in recent years in preparation for the FIFA World Cup. The result is new roads, new hotels and bars, along with new mass transit.
Qatar certainly wants to project a fresh new atmosphere and maybe compete with the United Arab Emirates as a vibrant and busy destination with a fun, exciting future on the horizon.
Doha is particularly modern with an up-and-coming business area and lots of facilities and modern attractions.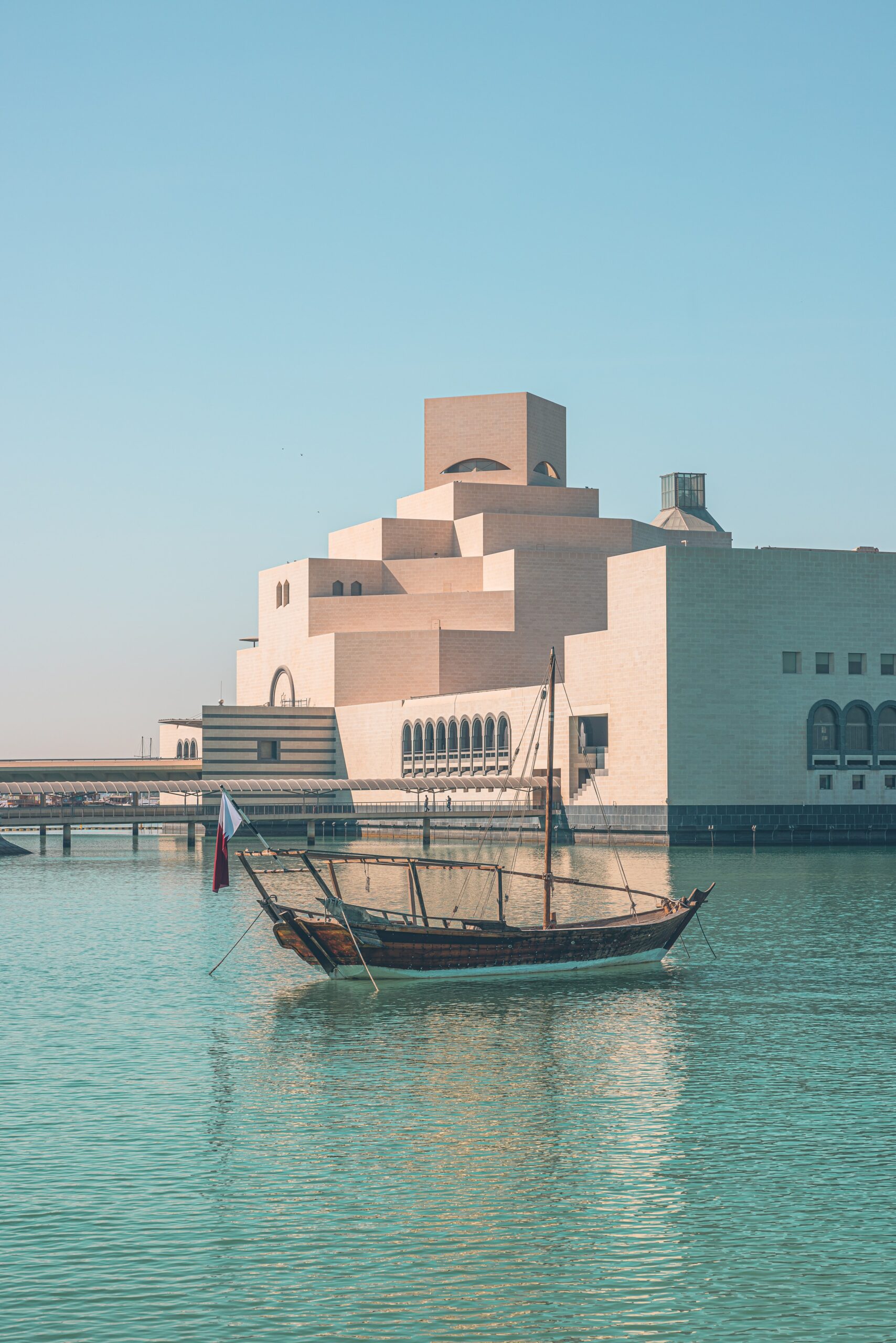 But Qatar hasn't lost its connection to its past. This is still a country with a rich history of camel riding across the desert, falconry, and souqs. Travel in traditional wooden sailboats called dhows and enjoy time in the Museum of Islamic Art before watching the sunset over moving dunes.
You can use your Avios points (transferable from Amex, RBC, or HSBC; Flytrippers' ultimate guide is coming soon) or take advantage of Qatar Airways' fare sales, which are sometimes decent, to use their Qatar stopover program.
2. Saudi Arabia 🇸🇦
Population: 34.8 million (ranked 4 out of 15)
Human Development Index: 0.854 (ranked 3 out of 15)
Area: 2.149 million km2 (ranked 1 out of 15)
Official language: Arabic
Main airports: Jeddah (JED), Riyadh (RUH), Dammam (DMM), and Medina (MED)
The region's largest country, which made travel there complicated for a long time, has recently launched much simpler e-visas and decided to open up to tourism like never before.
The landscape here is remarkable, from endless stretches of moving red dunes to the Asir Mountains and the Red Sea, and the towering cliffs of The Edge of the World in a barren, rocky desert.
Saudi Arabia truly feels like something out of a book. Speaking of which, the railway from Lawrence of Arabia is another main attraction.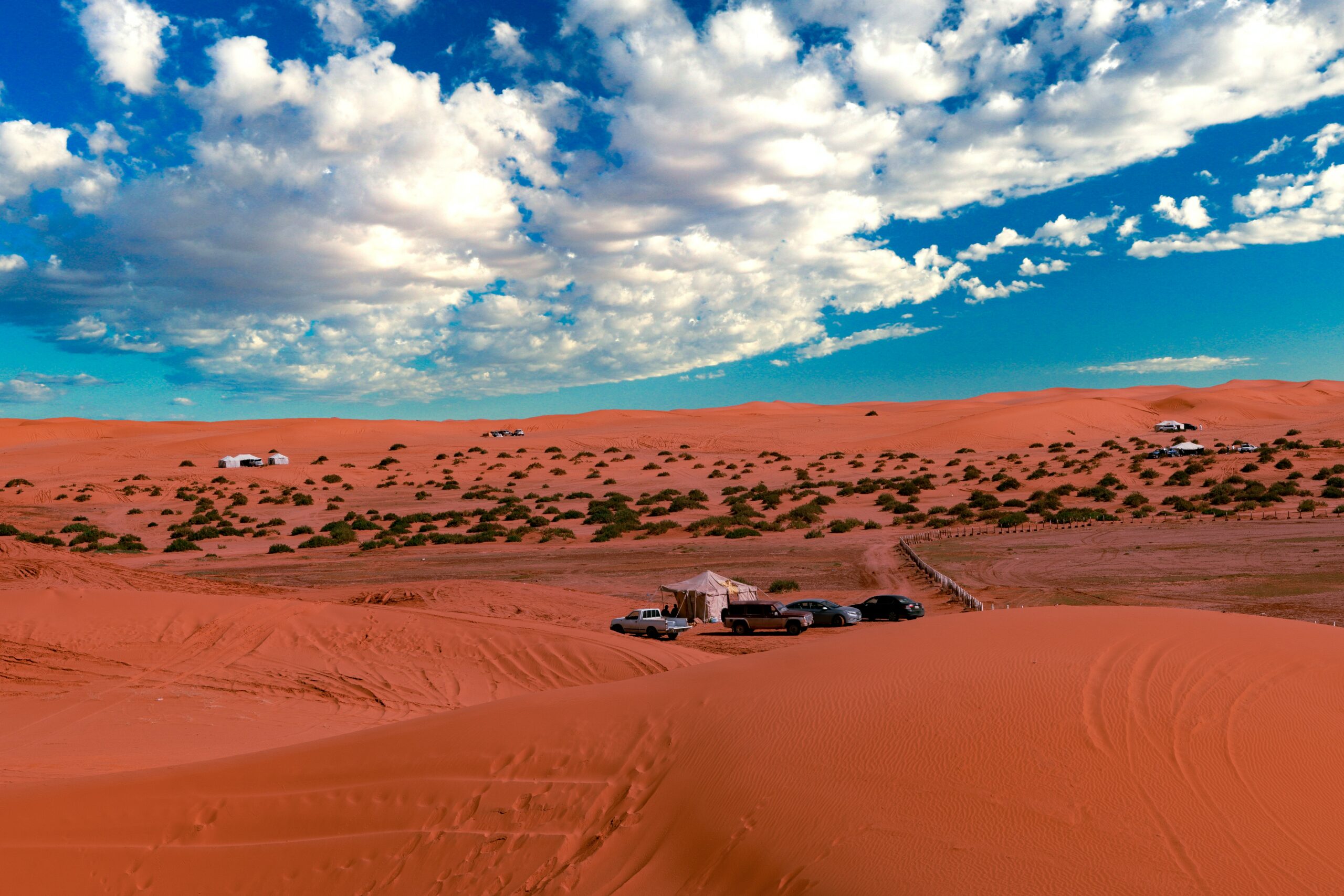 The traditions and culture here are surprisingly welcoming to travelers with a good attitude. To visit Saudi Arabia, you have to embrace local traditions wholeheartedly. If you can do that, there is no country in the world quite like it.
As the birthplace and home of Islam, Saudi Arabia is second to none when it comes to huge religious attractions. The cities of Mecca and Medina attract vast numbers of visitors and, even if you aren't religious, it's worth seeing some of these sites with your own eyes — but Mecca is only for Muslims for example, so there are some off-limits locations.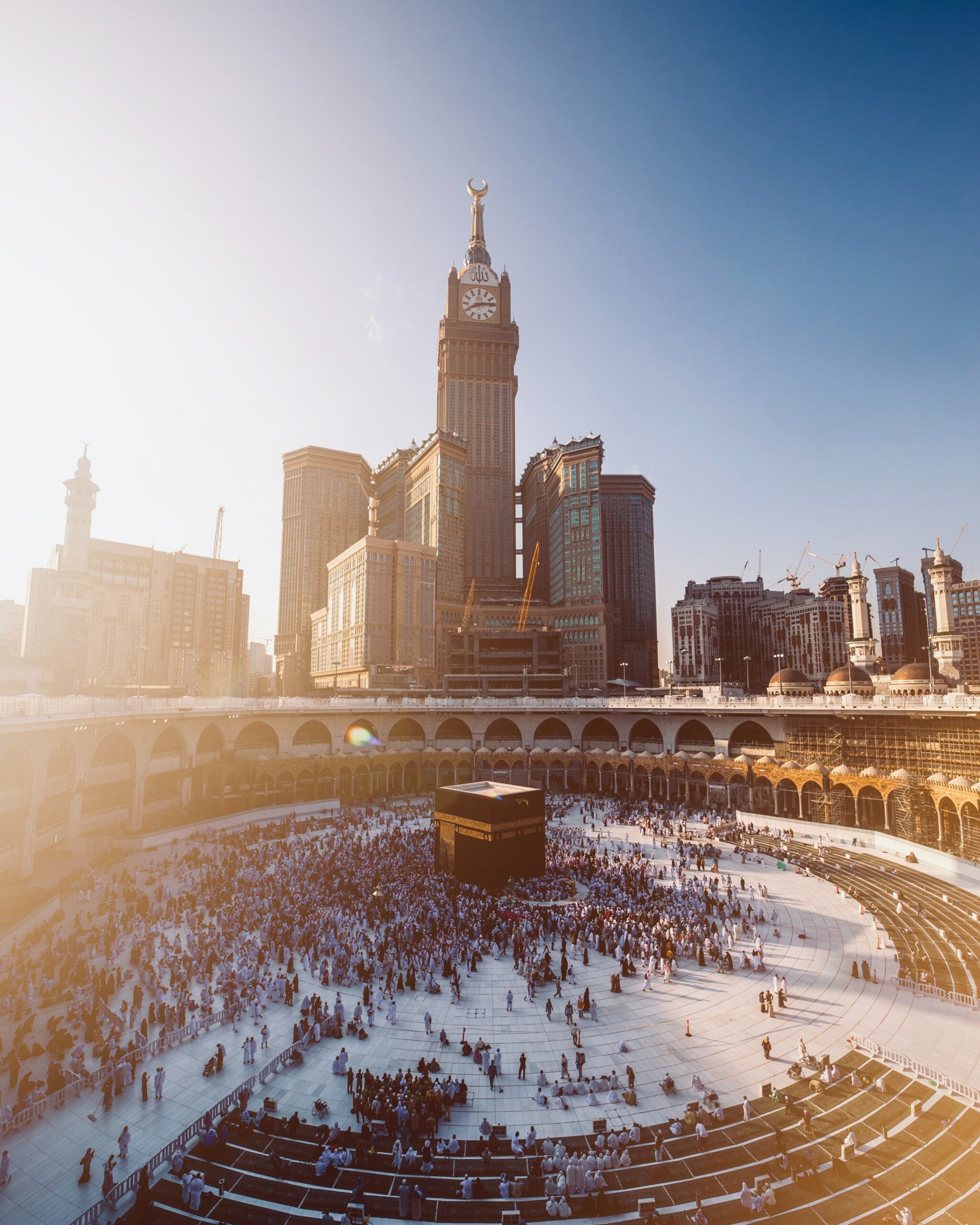 Of course, you should always remember to be respectful when visiting the country as many places are hugely significant. Many places, such as the Empty Quarter, mosques, museums, and fortresses are full of cultural and historical importance.
3. United Arab Emirates 🇦🇪
Population: 9.8 million (ranked 8 out of 15)
Human Development Index: 0.890 (ranked 2 out of 15)
Area: 82,880 km2 (ranked 9 out of 15)
Official language: Arabic
Main airports: Dubai (DXB) and Abu Dhabi (AUH)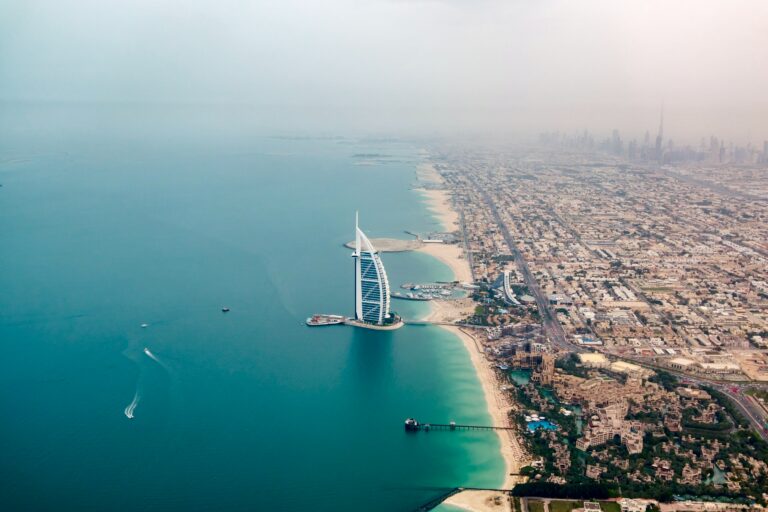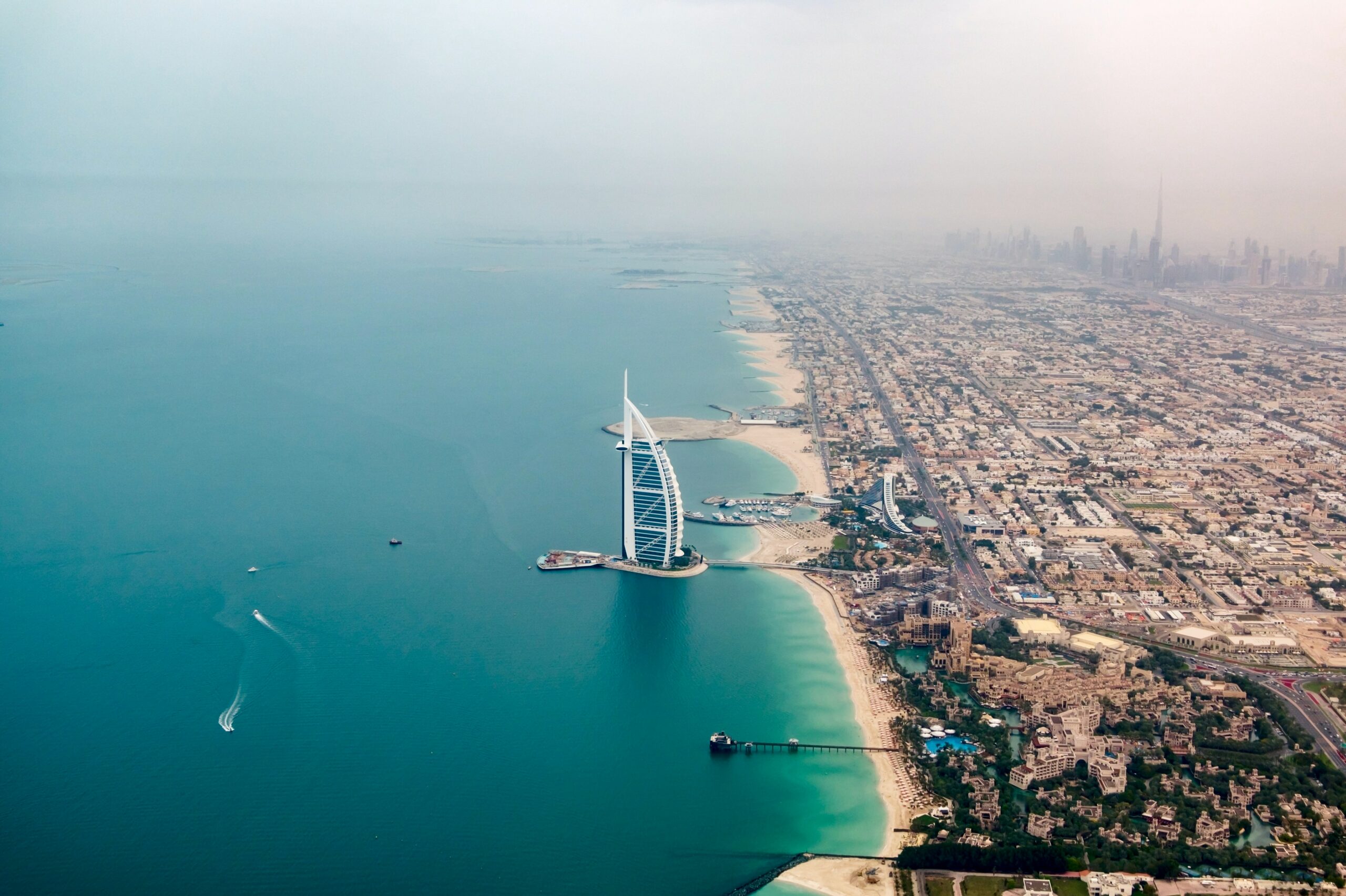 The famous jewel of the Middle East is undoubtedly the United Arab Emirates (UAE). Famous for millionaires and, of course, home to Dubai, one of the most visited cities in the world.
In the UAE, nothing is too outlandish, expensive, or demanding. The 7 Emirates combine to make an incredibly wealthy nation. There is an abundance of everything and there's so much to do that you could spend weeks exploring everything the UAE has to offer.
Think about it this way — you could visit a desert and go skiing on the same day (but it's artificial — fitting for Dubai — unlike destinations where you can surf and ski in the same day in a natural way)!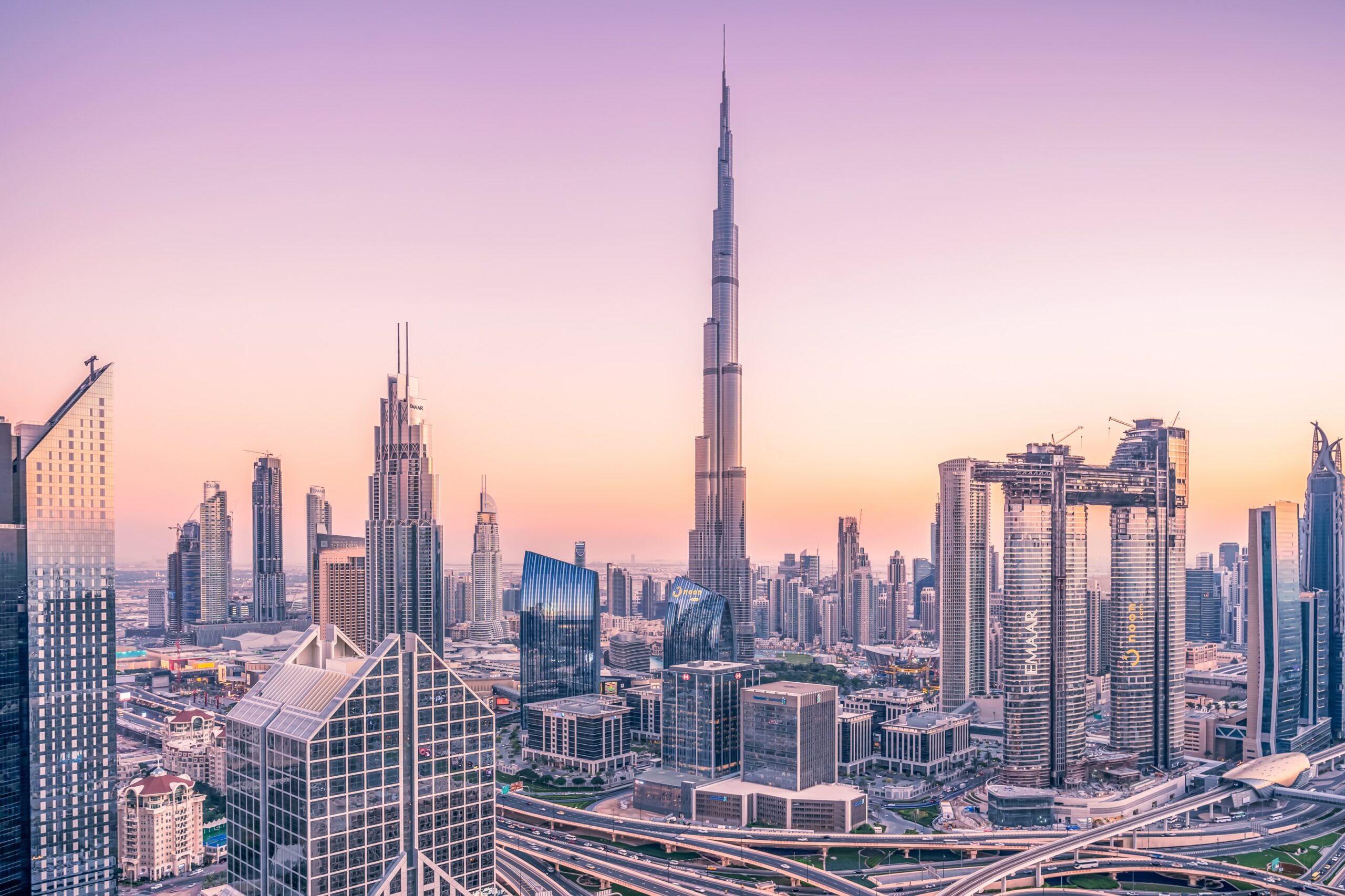 Dubai and Abu Dhabi are the most famous Emirates so if you want a slightly more authentic experience with fewer tourists, the other ones have more to offer. The country is still deeply connected and has a strong national identity that covers all 7 Emirates.
Although it is one of the newest super countries with modern skyscrapers like the Burj Khalifa (currently the world's tallest building), there's still a lot of history and tradition here.
The Grand Mosque in Abu Dhabi, the Emirates Palace, and the Al Bithnah Fort are all very impressive. The Dhow Yard is a great way to see how far the country has come from its humble roots.
Kevin, Flytrippers' co-founder, also thought the country was relatively affordable — as long as you stay away from touristy areas and live like a local, which is always the best way to have a more authentic and affordable trip.
4. Oman 🇴🇲
Population: 5.1 million (ranked 11 out of 15)
Human Development Index: 0.810 (ranked 7 out of 15)
Area: 212,460 km2 (ranked 6 out of 15)
Official language: Arabic
Main airports: Muscat (MST) and Salalah (SLL)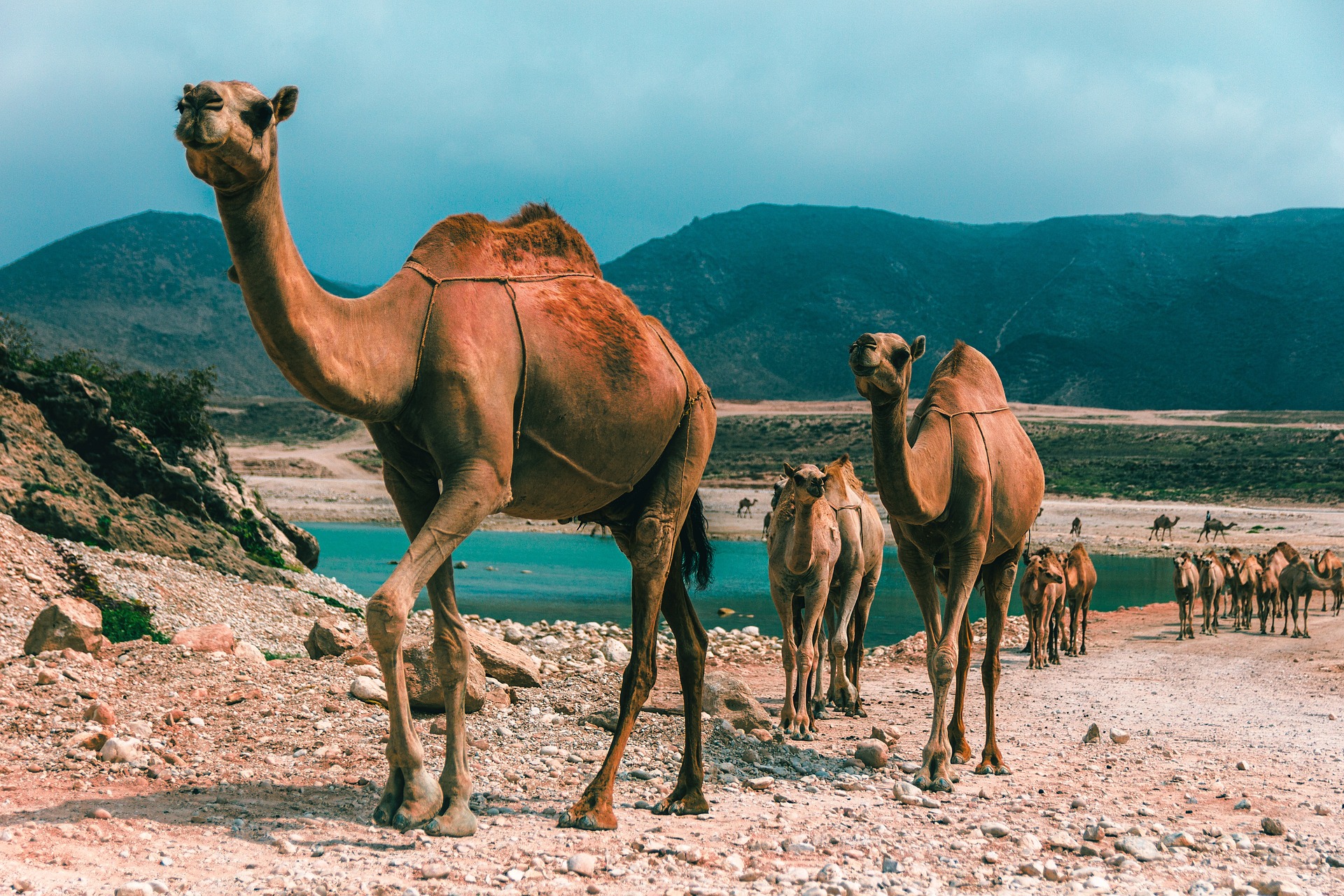 Oman is a real rising star. It's already won several awards as being one of the best countries to visit for 2022 and is already tipped for the top spots for 2023 too.
It's also one of the 3 Middle East countries in the top 10 safest countries in the world (a top 10 that includes 0 countries in the Americas by the way for those who make generalizations about a whole region).
Oman has a very different identity compared to other Middle East countries that want to be the biggest and best. It has focused more on providing a good, solid experience for visitors.
The country has developed a reputation for having incredible surfing. Thanks to the long coastline and mountains, there is more greenery here than in other desert nations. This means hiking to secret lagoons and oases for a swim in the hot sun is very possible. Relax under the shade of palm trees or go diving, mountain biking, horse riding, or plan an off-road adventure.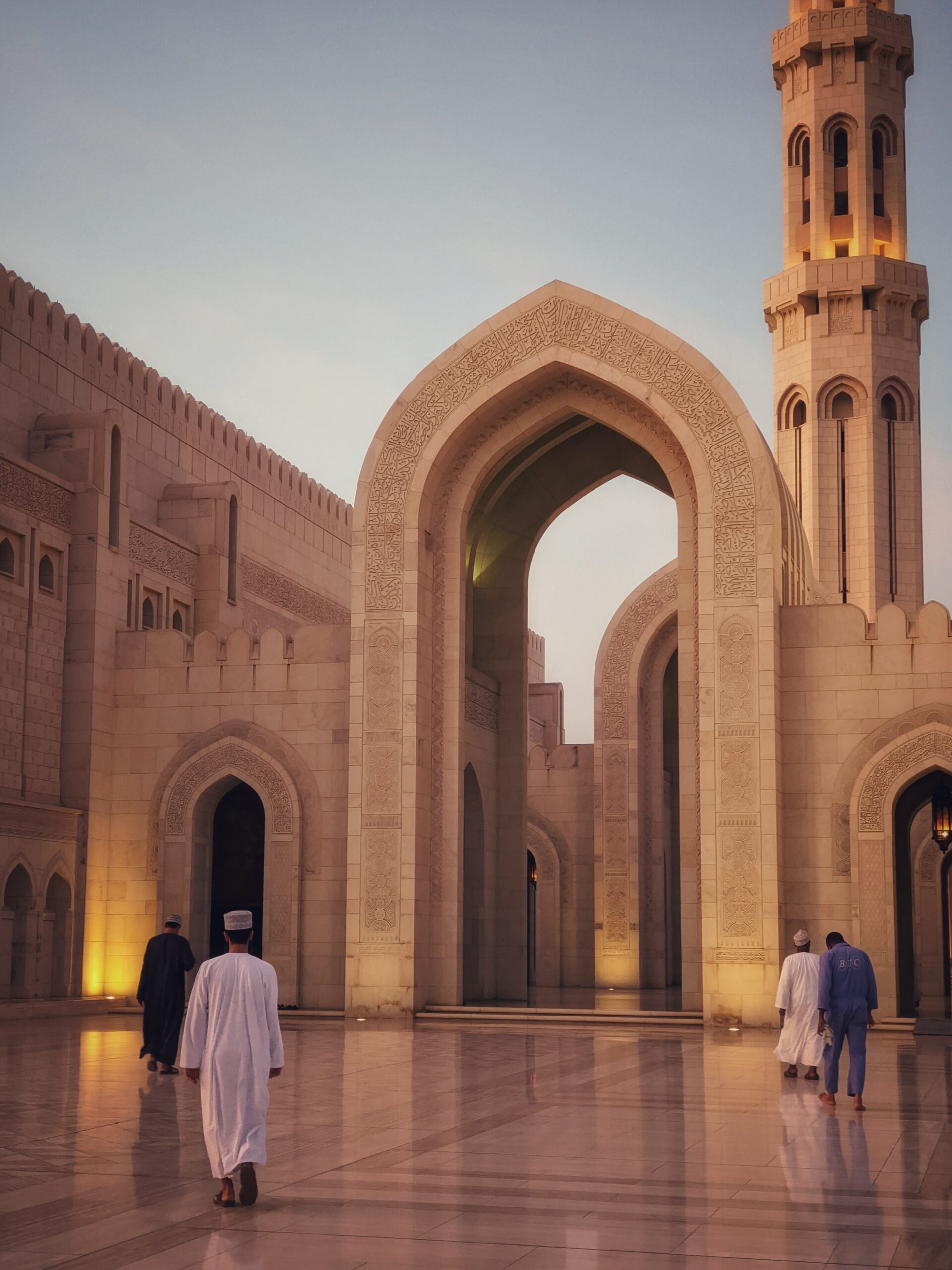 As well as its incredible natural beauty, Oman is of course the home to many ancient ruins, temples, mosques, souqs, and museums. A few can't-miss attractions are the Sultan Qaboos Grand Mosque, the largest in the country, Nizwa Fort, and the Mutrah Souq.
Its rich trading past and strong fishing communities feel more Mediterranean and Middle Eastern and this blend of culture and investment in the future make it a wonderful place to visit.
Flytrippers' other co-founder, Andrew, keeps saying Oman might have been one of his favorite places in the world after his short trip there.
5. Yemen 🇾🇪
Population: 29.8 million (ranked 5 out of 15)
Human Development Index: 0.470 (ranked 15 out of 15)
Area: 527,970 km2 (ranked 4 out of 15)
Official language: Yemeni Arabic
Main airports: Sana'a (SAH), Aden (ADE), and Riyan (RIY)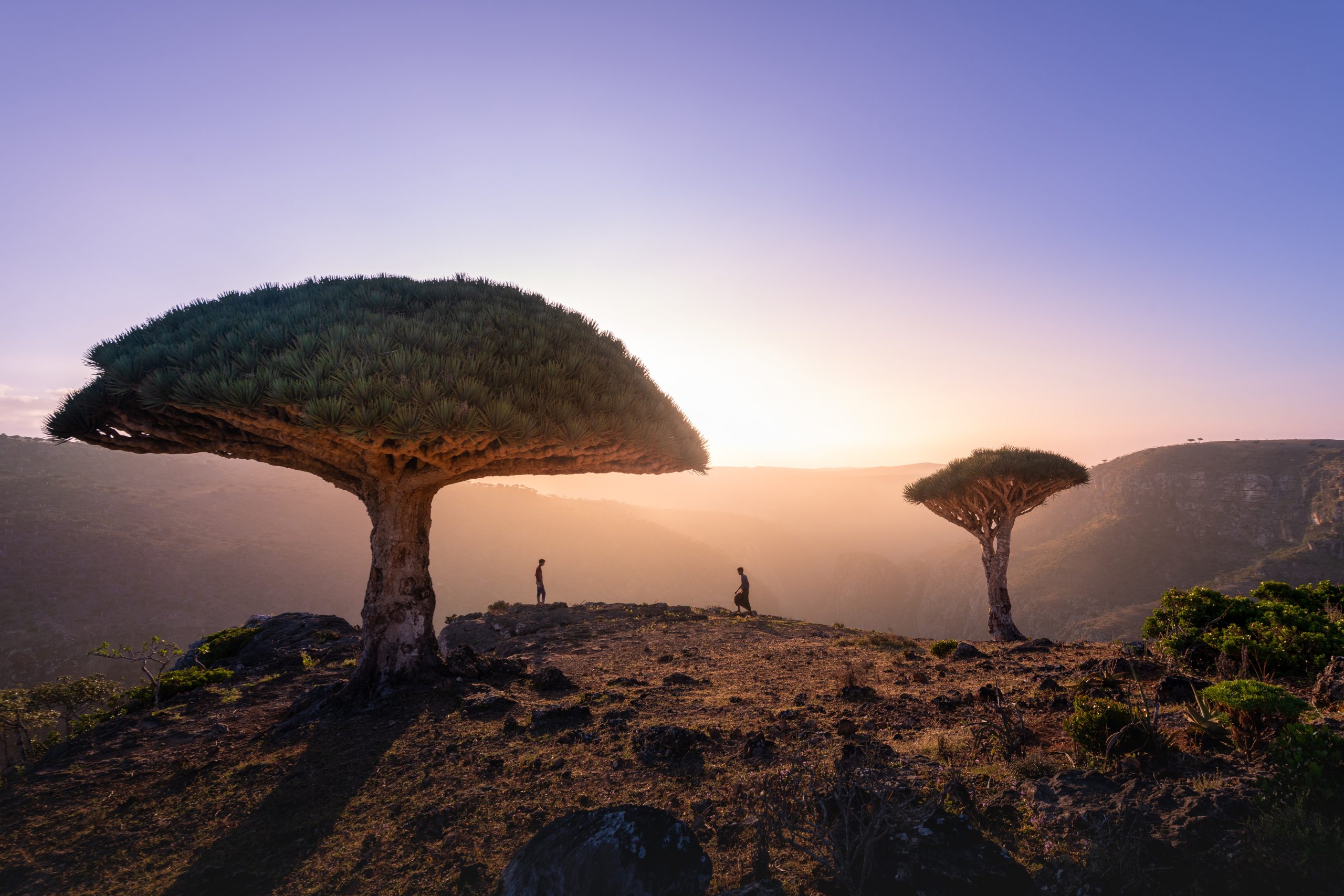 Although it's one of the oldest inhabited lands in the world, home to Gilgamesh, the Queen of Sheba, and other biblical figures, Yemen is currently a country in turmoil. A civil war claimed the lives of many and the crashing economy has meant a hard life for locals.
So it is a place you should not visit right now.
However, don't rule out Yemen for a future visit. The country is steeped in history and has ancient architecture and ruins to rival anywhere in the world. In fact, there are 4 UNESCO World Heritage sites and 10 more sites that are recognized as culturally significant.
Yemen is geographically significant as its coastal region and central location meant it was a trade hub for centuries.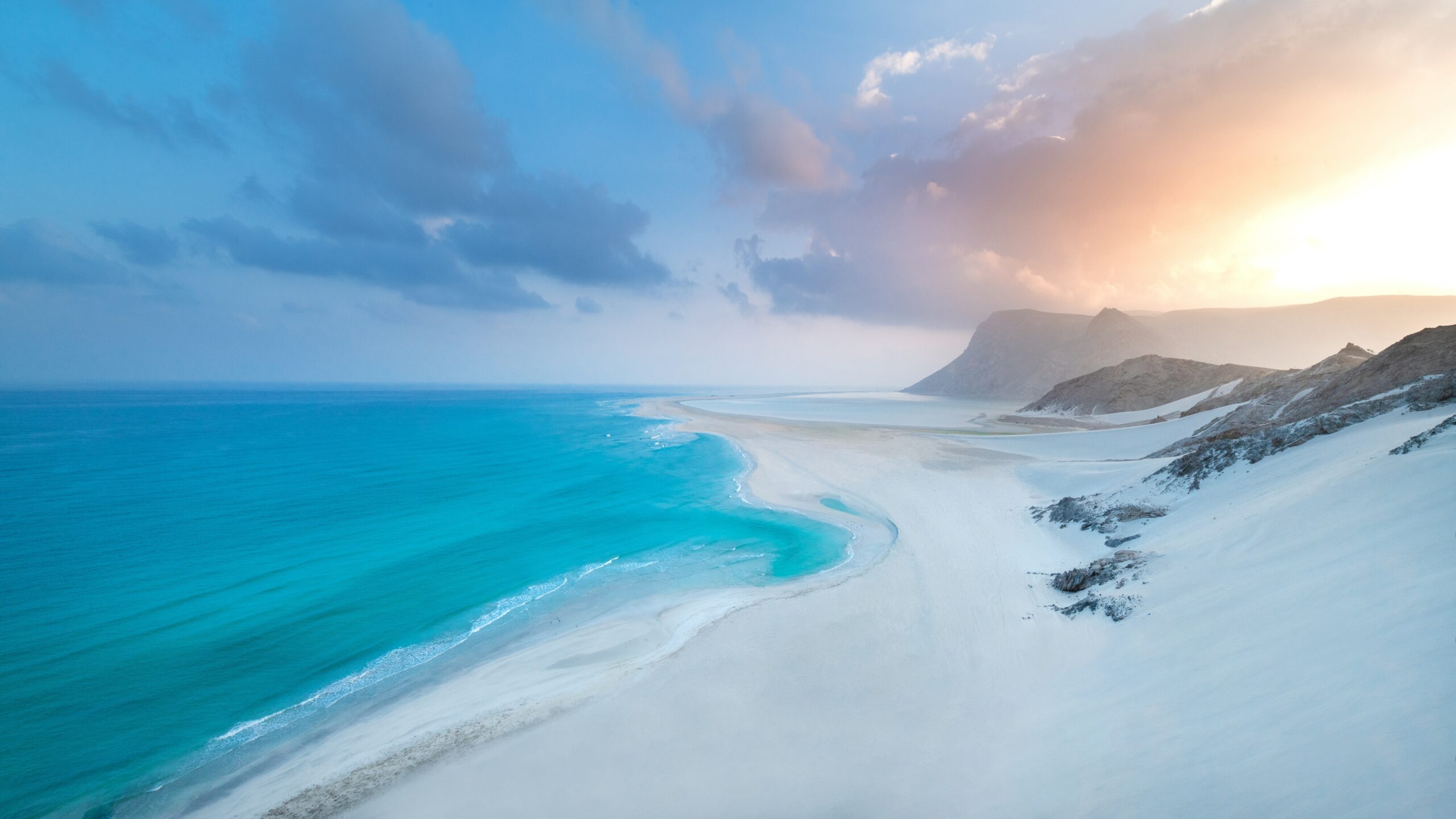 The resulting blend of culture, food, traditions, and people means Yemen is culturally rich, busy, and full of life. The food, music, and celebrations foster a strong sense of community.
Once the country is safe to reopen, it will certainly be a fun, friendly place to visit. Just don't go yet.
6. Bahrain 🇧🇭
Population: 1.7 million (ranked 15 out of 15)
Human Development Index: 0.852 (ranked 4 out of 15)
Area: 780 km2 (ranked 15 out of 15)
Official language: Arabic
Main airport: Manama (BAH)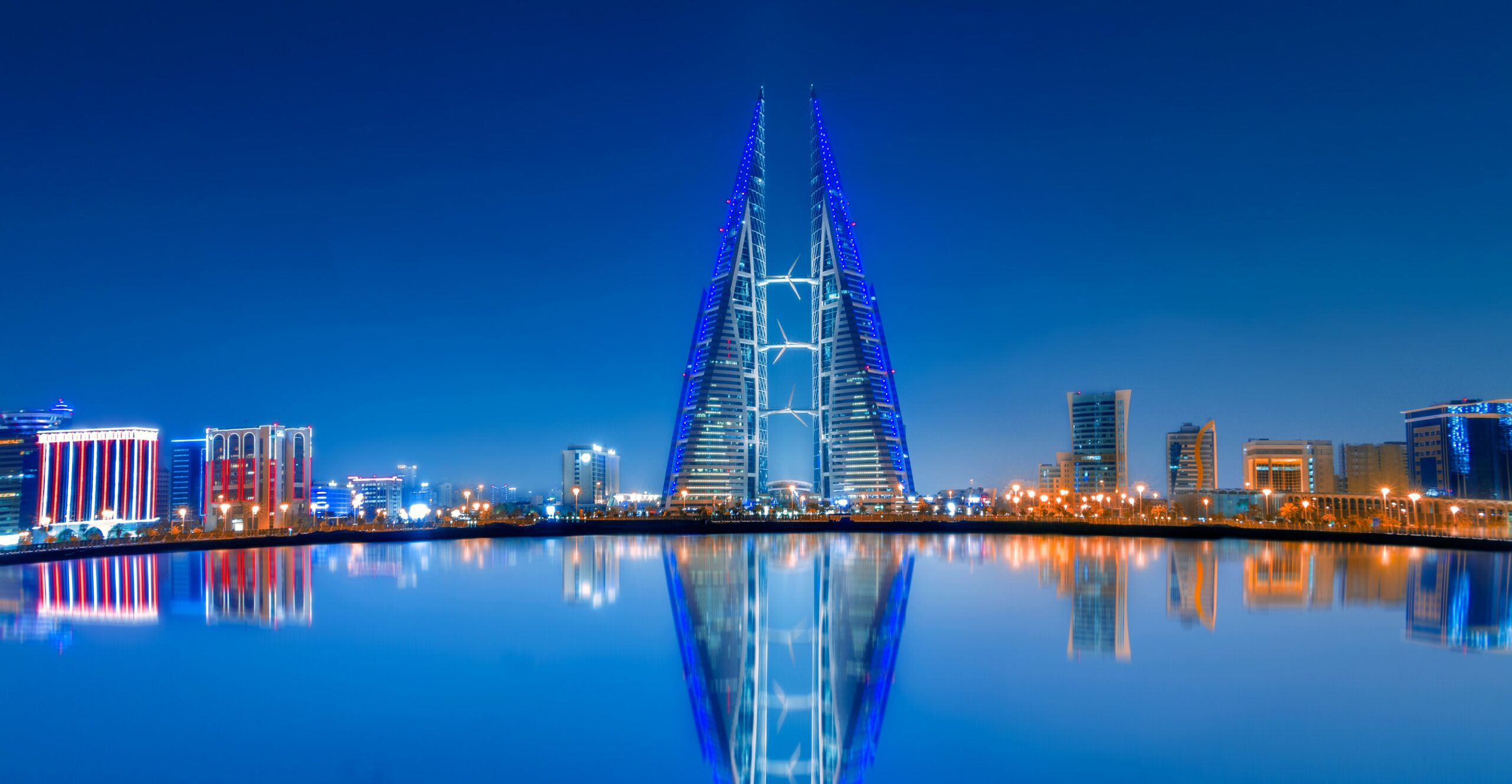 Known for its Formula 1 Grand Prix and a growing food scene, Bahrain is a tiny country home to plenty of expats and is bursting with life, wealth, and culture.
Bahrain has all the riches of other Gulf nations but with a slightly more relaxed attitude, making it a more fun place to visit.
You can spend your time swimming in crystal waters and snacking on delicious treats from the markets, food stalls, and restaurants. Winding narrow alleyways lead to forts, temples, and mosques just as in other places but in Bahrain, they're not really tourist attractions and are more a part of everyday life.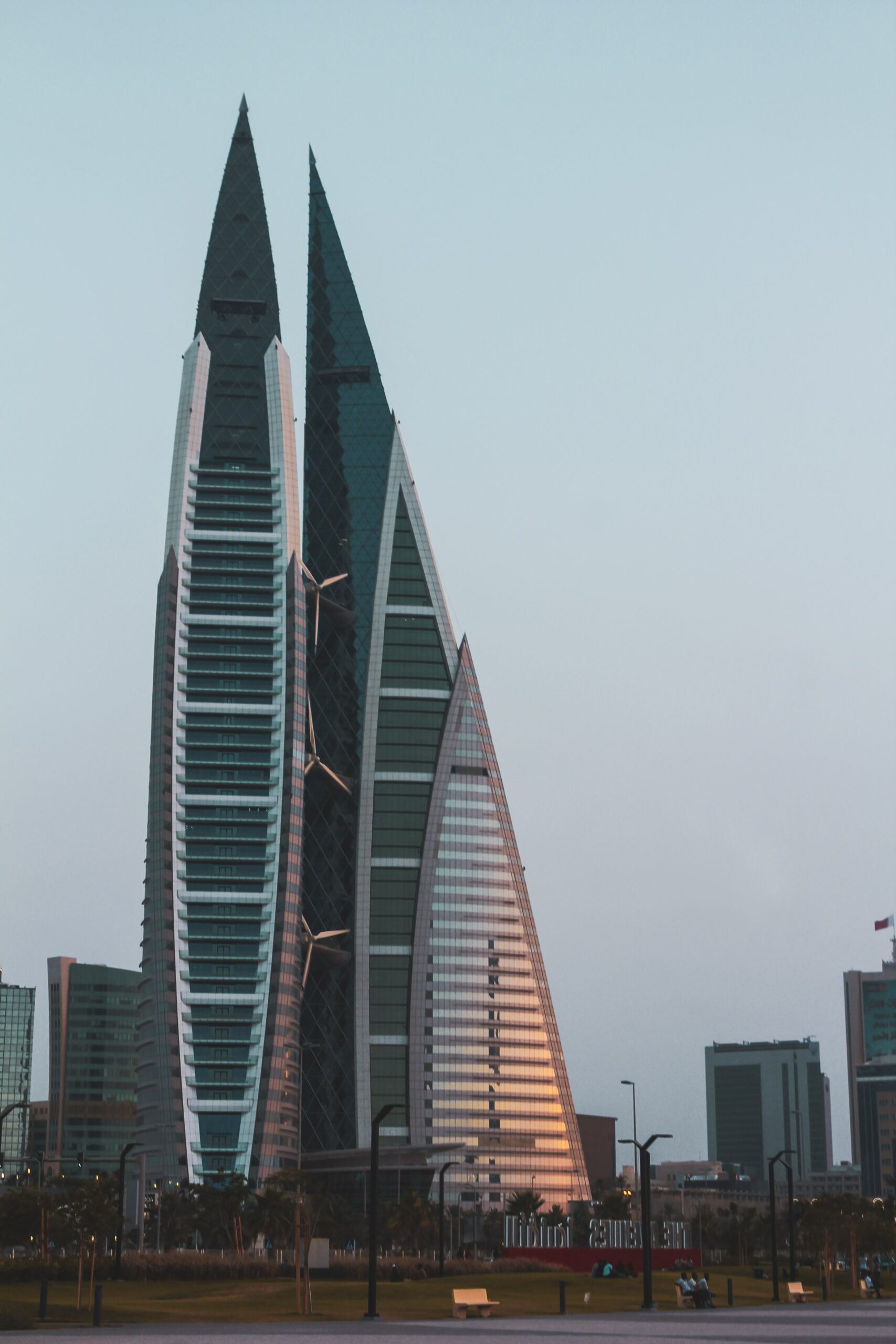 Bahrain is so small that Flytrippers' co-founder Andrew said he drove from one end of the island to the other in about 1 hour, but there's a lot packed into a small area. For visiting, this makes it easy to get around and do a lot in a short space of time.
Locals are very welcoming here. As you stroll along sunny boulevards, you're more likely to see local families enjoying a seafood lunch together than a celebrity drinking champagne.
The sea also plays an important part in the culture. Made up of 50 natural islands and almost as many man-made islands, it's worth getting out on the water to explore.
For the best experience, try to avoid Formula 1 week. While it is an experience, it takes away from the more authentic side of Bahrain.
7. Kuwait 🇰🇼
Population: 4.2 million (ranked 13 out of 15)
Human Development Index: 0.806 (ranked 8 out of 15)
Area: 17,820 km2 (ranked 11 out of 15)
Official language: Arabic
Main airport: Kuwait City (KWI)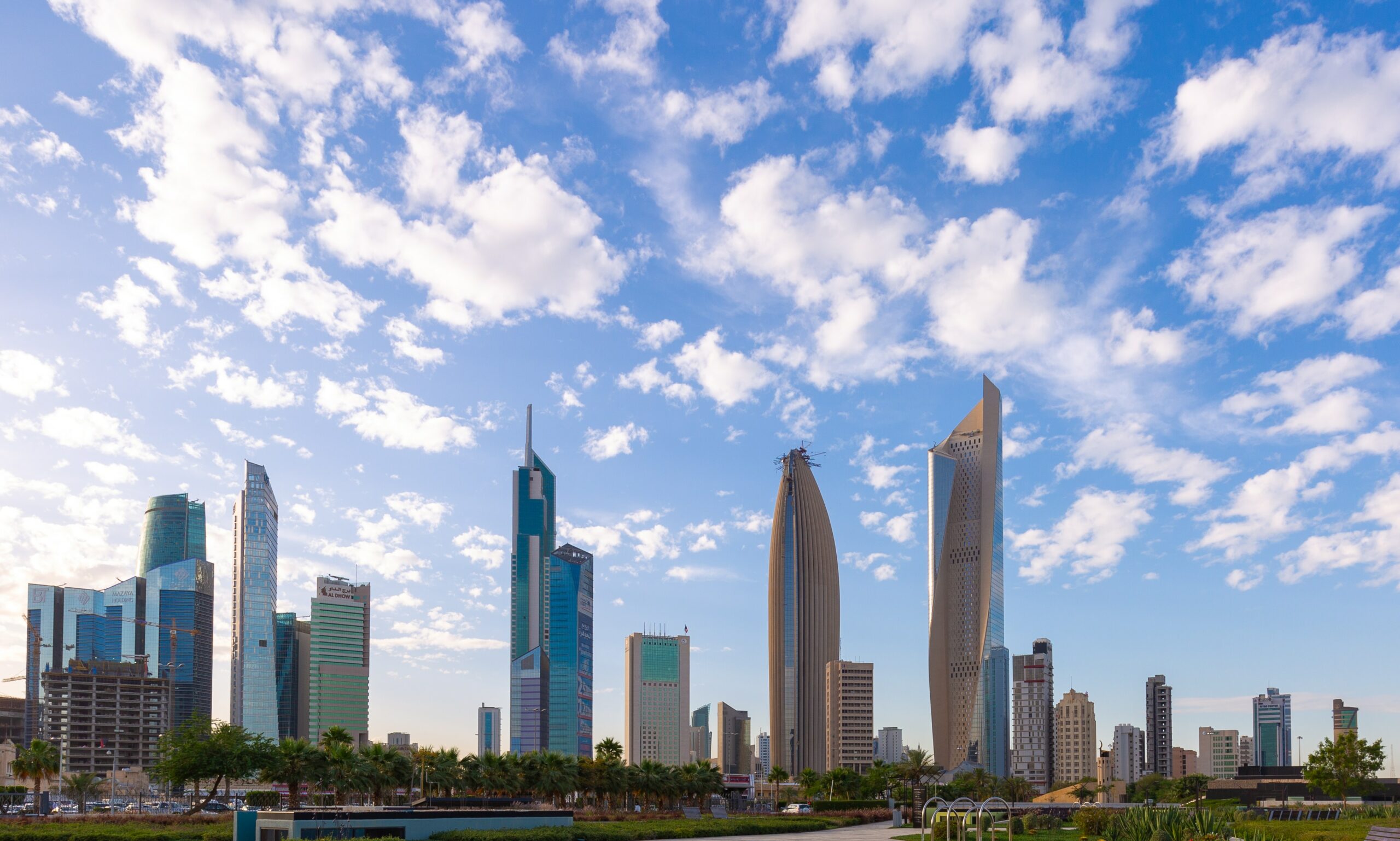 If you're looking for a country that has truly embraced its Arabic culture and has shrugged off the more commercial, touristy side, Kuwait is the ultimate Middle Eastern destination. The oil-rich country has enough cash to invest and ensure life is good but, because of a violent and bloody history, it's often overlooked.
Unlike some of its neighbors, Kuwait doesn't have the glamour or reputation that comes with big oil corporations. You won't find 5-star hotels throwing all-night parties on the beach here. But you will find a lot more traditional, cultural experiences.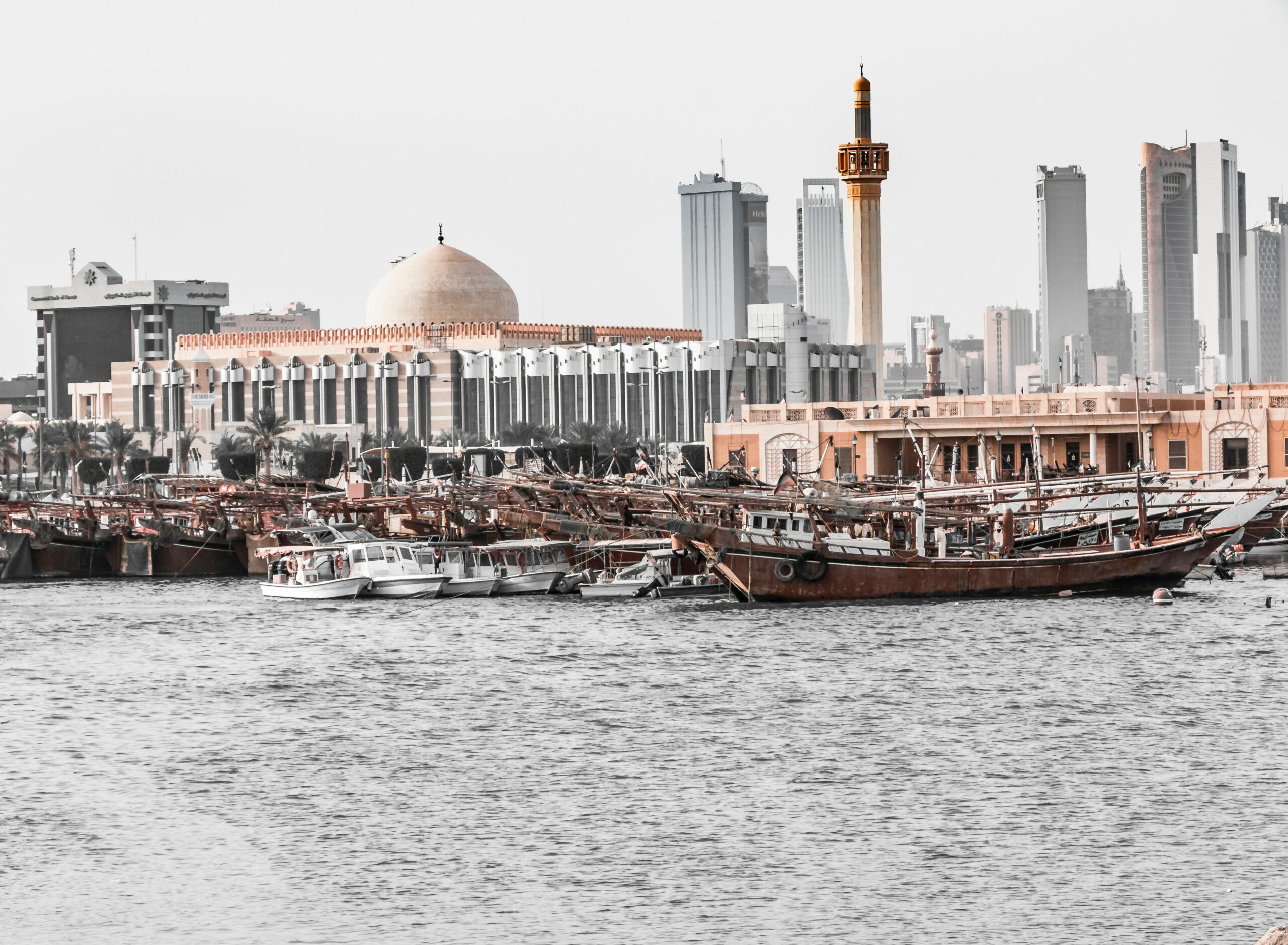 There are still plenty of big attractions including the Grand Mosque, Tareq Rajab Museum, and a very cool Mirror House, but everything is just slightly understated. There aren't the same amenities and facilities as other big cities but that just means the people and culture take center stage.
Kuwait is modern but quieter than neighboring countries. After a difficult few years of war, the country is enjoying peacetime by welcoming visitors, expanding on its traditions, and creating its own national identity.
The country feels both older and yet younger than the big Middle East powerhouses. But for a real experience without the crowds, it can't be beaten.
8. Iraq 🇮🇶
Population: 40.2 million (ranked 3 out of 15)
Human Development Index: 0.670 (ranked 13 out of 15)
Area: 438,317 km2 (ranked 5 out of 15)
Official language: Arabic and Kurdish
Main airports: Erbil (EBL) and Baghdad (BGW)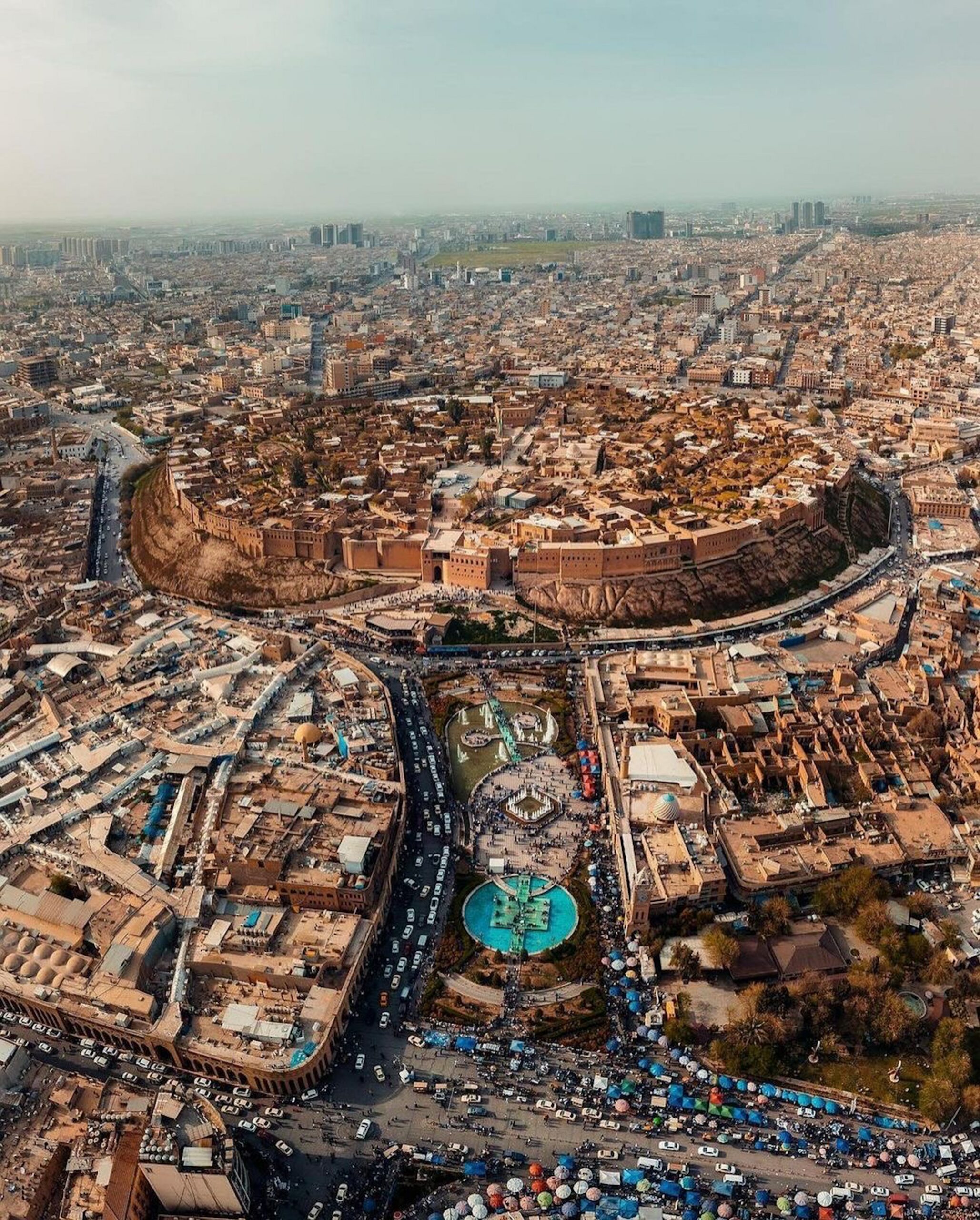 The Iraqi Kurdistan is an autonomous region that Andrew visited recently, so he'll talk about that in a separate post.
Unfortunately, the rest of Iraq is another place with an incredible history and a huge amount to offer but it's just too dangerous to go there right now. The current political situation makes visiting the country a huge personal safety risk, especially for women.
But when things calm down a bit, there are plenty of people that want to visit Iraq. The country's rich, vibrant history has resulted in a place that is packed full of ancient ruins. There are some incredible historical sites to visit, many of which are protected as important cultural sites.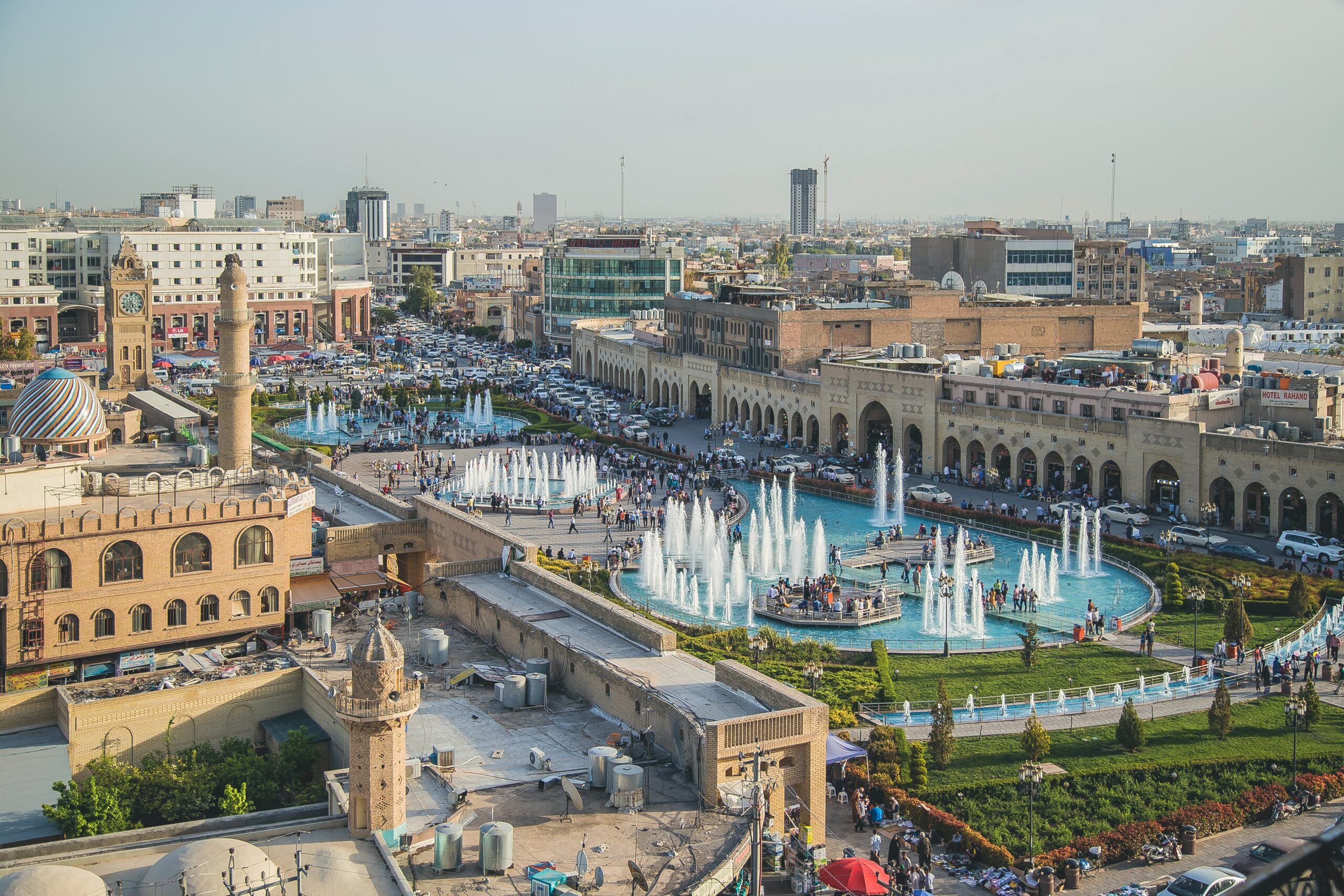 But the country doesn't just offer history: the modern cities are vibrant and busy with incredible markets selling local food and cultural items.
Many people who visited Iraq before the recent troubles agree that the people are welcoming and the cities offer everything from shops and hotels to late-night parties, street music, and authentic food stalls.
As a melting pot of culture, peoples, and religions, different parts of the country have their own traditions. Visiting Iraq can often feel like visiting 5 different countries at once that are all different but work in harmony.
Although that harmony is currently disrupted by unrest, Iraq will be worth visiting once peace is restored.
Want to learn more about destinations around the world?
Summary
The Middle East is not only full of history, but also culturally rich and filled with incredible landscapes to inspire wanderlust. Stay tuned for part 2 of our profile on each country in the region!
What would you like to know about the Middle East? Tell us in the comments below.
See the deals we spot: Cheap flights
Explore awesome destinations: Travel inspiration
Learn pro tricks: Travel tips
Discover free travel: Travel rewards
Featured image: Qatar skyline (photo credit: chris clark)
Share this post to help us help more people travel more for less: