If you ever wanted to fly like a professional athlete—or just enjoy a flight experience akin to flying on a private jet—Air Canada is actually making it possible by using their specially-configured VIP charter planes on regular routes in Canada during the month of June. I know some will question the timing, but this is still a very creative initiative.
This is a very rare opportunity, and it is only made possible because professional sports are on hiatus.
Here's what this is all about.
Air Canada Jetz planes
If you are not an NHL player or an extreme AvGeek, you've probably never heard of Air Canada Jetz. That's normal since it's Air Canada's VIP charter division.
They only have 3 planes, and they specialize in flying teams of professional athletes around North America (they also operate charters for major bands during tours, or for political leaders during elections).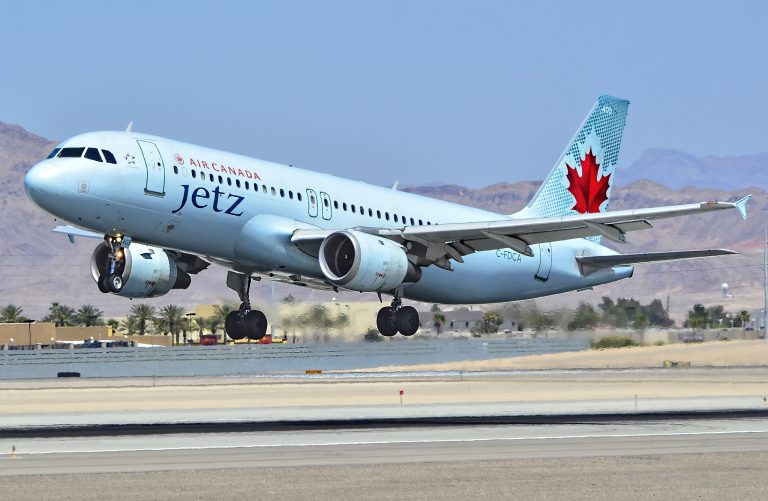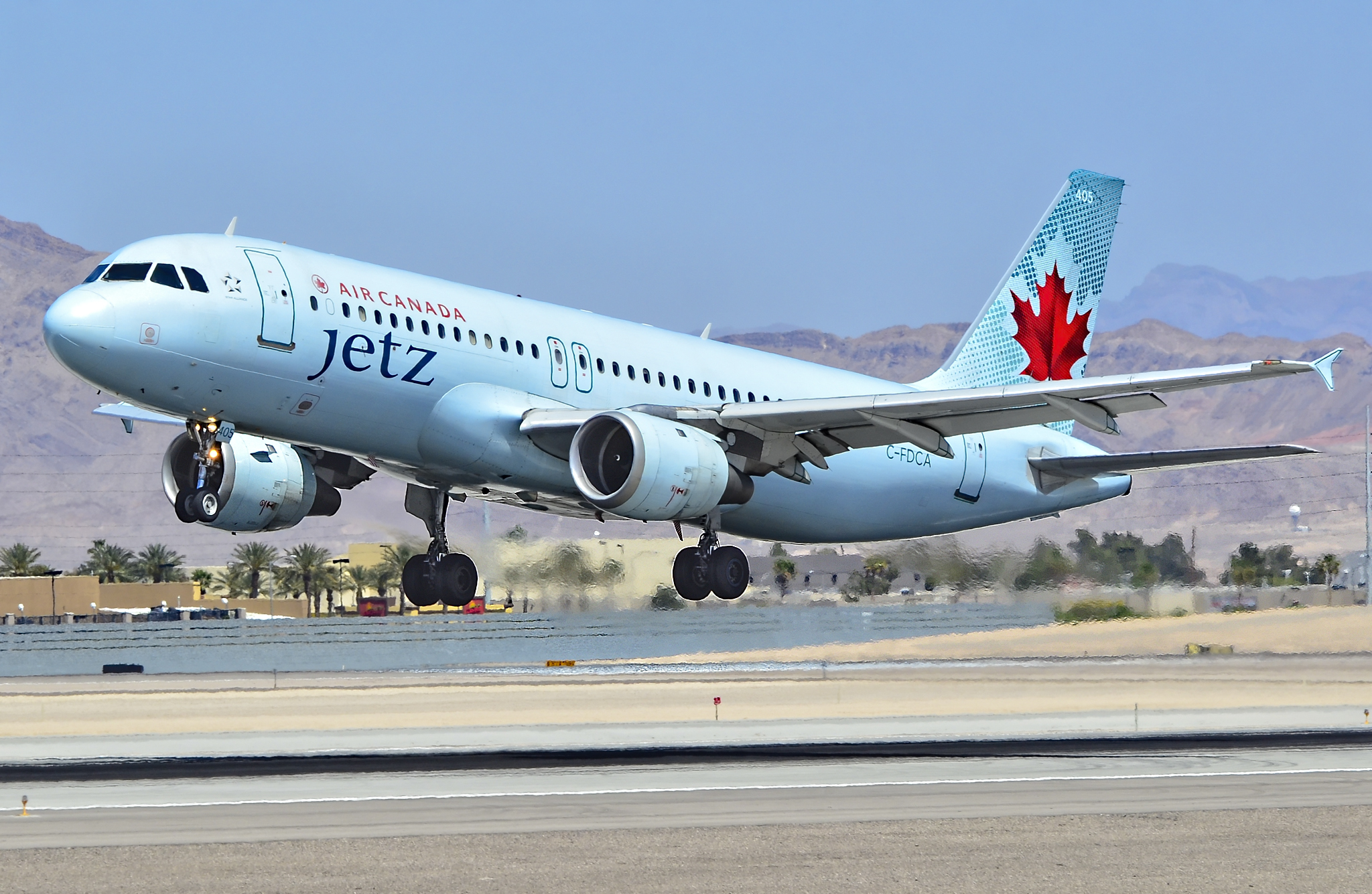 These special planes normally carry all 7 Canadian NHL teams, according to Wikipedia: the Montreal Canadiens, Toronto Maple Leafs, Ottawa Senators, Winnipeg Jets (no relation), Calgary Flames, and Edmonton Oilers.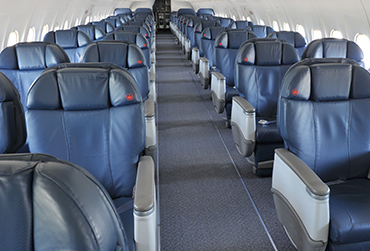 I am much more passionate about planes than sports myself, so here are the more interesting details: these 3 planes are identical Airbus A319s specially configured with an all-business-class layout. There are only 58 seats installed in this standard narrowbody airliner model (albeit one of the smallest ones) that you've probably flown before.
For comparison, Air Canada's mainline operation has A319s with 120 seats, and Air Canada Rouge even packs 136 seats into this same aircraft model.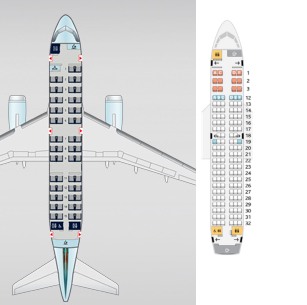 As you can see by looking at the seat map image on the left and the sardine can image on the right (haha), the Jetz planes, having no middle seats, definitely offer more distancing,
That said, I'm a bit surprised that they're doing this and that they're promoting this prominently on their website and on social media.


I'll get back to that at the end, with the very optimistic news that comes with it.
Right now, the Jetz routes are what you all want to know. Well, Air Canada will be flying these in June between Toronto and Ottawa (YYZ-YOW) and between Toronto and Montreal (YYZ-YUL) for two roundtrip flights each per day.
I've listed the specific routes, flight numbers, and schedules at the end of this post, but the special flights are clearly-marked with the Air Canada Jetz logo in the search results on the Air Canada website (bottom left, below the flight number).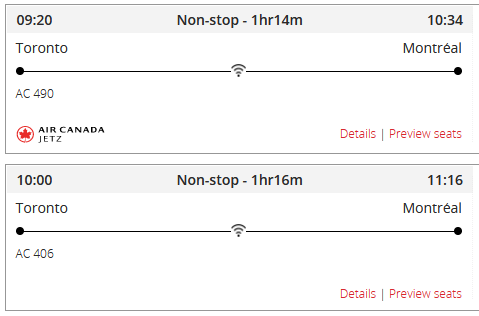 What to expect onboard? Almost all airlines have limited their onboard services because of the coronavirus, so on the Jetz planes, Air Canada will offer only bottled water and an amenity kit with a mask, gloves, hand sanitizer, and disinfecting wipes.
So it might not be worth going out of your way to fly these Air Canada Jetz since it won't be the full VIP experience.
Flights pricing (and savings tip)
What is interesting is that while these large recliner seats offer even more legroom than business class seats on regular planes, Air Canada is pricing them lower than those.
Let's be honest: we rarely see Air Canada pricing flights lower. I love to joke about this (like in my post about Japan's plan to pay for half of your trip) but the fact is Air Canada's positioning is very premium, and that's worked very well for them.
This initiative fits that perfectly. And yes, they are deliberately pricing this at the lower premium economy level (if you aren't familiar with airplane seat classes, premium economy is slotted in between business and economy).
Most dates in June are pricing at C$314 for the one-way. That's still pretty expensive for a flight that is the air for less than an hour, but it's a unique experience for sure.


But wait!!! You could also pay just 10,000 Aeroplan Miles and $84, for a value of 2.3¢ per point, which is a great value to get from Aeroplan Miles, if you were going to book this! Aeroplan Miles are variable-value points, meaning how you use them determines their value. Often, using them on Air Canada is a bad value: you're better off on United or other partners for a lower cash amount to pay (no "surcharges"; just taxes).
Our own Flytrippers valuation of Aeroplan Miles is 1.5¢ per point: this redemption gives you 50% more value! That's why we say that if you are into luxury, you really need to get started with travel rewards points.
That's also why we tell you that variable-value points offer more potential value. A fixed-value point that is always worth 1¢ will always only save you 1¢. In this Aeroplan example, you are using points «worth» $150 to save $230!!! That's the outsized value we often talk about.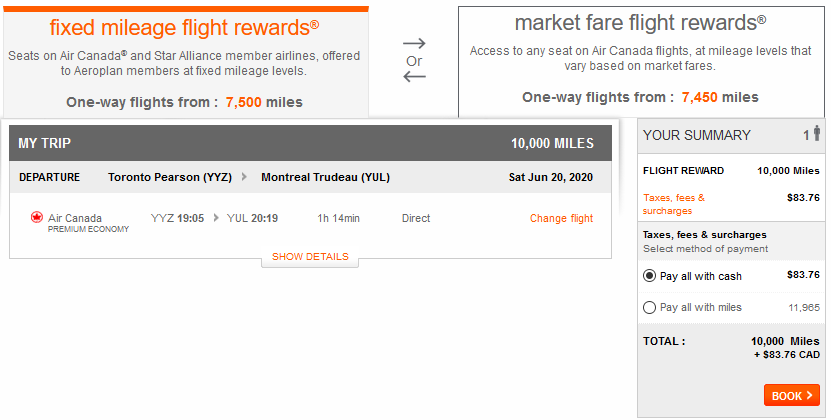 By the way, in case you aren't interested in the 8 free hotel nights that the Marriott Bonvoy Card currently offers as a Welcome Bonus (50,000 points—one of the best times to get one of the best offers in Canada), you can also transfer those points to Air Canada Aeroplan (60K Marriott = 25K Aeroplan).
To be clear, it's not a great transfer ratio: it's really only if you aren't interested in hotels at all (because you'd get more value using them for free hotels).
My 2 logistics tips
You can skip this section if you have no interest in actually doing this.
Even if we don't recommend traveling now (not yet at least… maybe things will get better in late June, which is why I certainly at least briefly considered doing this; see next section), there are no formal restrictions…
So we might as well give you 2 tips if you are interested in flying Air Canada Jetz for real (after all, you're a responsible adult who can make your own decisions).
One-way only
Those prices were just for a one-way, so you'd have to pay for the other one-way too of course. But you can do that for just $115 on most dates by flying the regular way.
It's a cool experience, but you probably don't need to spend over $600 to do it twice, considering for that price I've literally been to Europe 5 times, to Singapore, to China, to Lebanon, to Peru, and to South Africa (all roundtrips for under $600 from Montreal). The flight deals we spot are really good!!!
That is a tip that many forget: many are so used to booking roundtrips all the time, but you can mix and match separately for more options. For example, I really want to do my epic 35-hour 1,000-kilometer train journey across Zimbabwe and Botswana… but I certainly didn't want to do it twice, so I flew the other way.
However, if you book Air Canada Jetz with Aeroplan Miles, 20,000 roundtrip is less than what it would normally cost you to fly anywhere in North America (25,000), so I mean… if you really feel like you'd like this, it's not a completely unreasonable amount either, compared to the cash price.
On the return leg
If you do decide to go for it in just one direction, maybe do it on your return segment so you keep the best for last. And that way, you won't have to fly economy after such a cool premium flight. I flew 72 flights in 2019, so I deliberately avoid business class because it would cost me way too much if I became addicted, as I have with airport lounges and hotel elite status—thankfully, those two are free with a good travel rewards strategy.
(I got a free upgrade to my first-ever lie-flat business-class seat on my second-to-last flight when returning to Canada because of the pandemic in March, and the only travel upside to this lockdown is that maybe I'll forget how cool that was before booking a new flight… and won't be too tempted to stop flying economy.)
Anyway, if you do end up booking this, let us know! I'm sure it will be popular, but the timing really is surprising.
More thoughts on when to travel
As we've said, even if our mission at Flytrippers is to help you travel more… it's not time to travel (yet). I am among the most optimistic for sure, but I'm still surprised that Air Canada is doing this now.
Credit where credit is due: Air Canada has been quite innovative in offering new initiatives during the lockdown, and this is definitely a really cool idea. But while I personally definitely think this is awesome, I know many of you will question the timing.
The timing
Of course, many people are still traveling for essential reasons (about 5,000 per day the last time we checked), and that's definitely who they are targeting, by providing a better experience to those who have to fly.
But it might give the impression of promoting non-essential travel in June, and I'm not sure a majority of people are there yet. And we know very well that many aren't satisfied with just not traveling themselves and instead don't want anyone else to travel either.
Yes, but by promoting this, it is sure to tempt many sports fans (there are many) and many Aviation Geeks as well. I know because I am so tempted myself.
As soon as I saw the news last week, I seriously considered how I could convince my girlfriend to let me fly to Toronto for absolutely no reason. I decided against fighting that battle though, but in all honesty it's mostly because I am too cheap and have never paid for premium economy or business class (with cash or with points)… to be able to travel more instead.
When to travel
Anyway, this could actually be very positive. Who knows? Maybe Air Canada thinks air travel will rebound a lot sooner than most do. The good news is that their newly-announced summer schedule sure seems optimistic; maybe it's a sign… come back Friday for a detailed post, with other Air Canada news including about refunds, and about their money (among other things).
For what it's worth, in the US, passenger numbers keep growing very rapidly. Maybe Canada will be next? South of the border, if the passenger growth percentage had followed 2019's rate, from one month ago to today, flier numbers should be up just 4%. But they are actually up 154%.
Those are crazy numbers. To be fair, you can fly to many places for $100 in the US, and with the Canadian air travel competitive landscape… we all know prices are a lot more expensive and less appealing here. But still… it's not like with Iceland reopening to international travelers on June 15th (they have 4 active coronavirus cases): the US does not have this under control at all… and yet the lockdown ending in most States has led to a dramatic rise in domestic fliers.
Anyway, we'll soon cover a lot more about what to consider to decide when it's time to travel.
7 other Air Canada updates
I was going to add 7 additional updates about Air Canada, but I know my posts are often too long, so I'll spin that off into a separate article Thursday. But I'll tease you one: you only have a few days left to get Air Canada elite status if you have American Express points.
Want to get those Air Canada updates (and all our content) in your inbox?
Specific Jetz routes details
Here are the flight numbers and schedules for the 4 Air Canada Jetz routes:
YYZ-YUL
| | | |
| --- | --- | --- |
| AC 490 | Toronto (YYZ) 09:20 | Montreal (YUL) 10:34 |
| | | |
| --- | --- | --- |
| AC 492 | Toronto (YYZ) 19:05 | Montreal (YUL) 20:19 |
YUL-YYZ
| | | |
| --- | --- | --- |
| AC 493 | Montreal (YUL) 07:00 | Toronto (YYZ) 08:19 |
| | | |
| --- | --- | --- |
| AC 491 | Montreal (YUL) 16:45 | Toronto (YYZ) 18:04 |
YYZ-YOW
| | | |
| --- | --- | --- |
| AC 496 | Toronto (YYZ) 07:00 | Ottawa (YOW) 08:00 |
| | | |
| --- | --- | --- |
| AC 498 | Toronto (YYZ) 17:00 | Ottawa (YOW) 18:00 |
YOW-YYZ
| | | |
| --- | --- | --- |
| AC 497 | Ottawa (YOW) 09:00 | Toronto (YYZ) 10:04) |
| | | |
| --- | --- | --- |
| AC 499 | Ottawa (YOW) 19:00 | Toronto (YYZ) 20:04 |
Summary
This is a very cool initiative and a rare opportunity to experience an all-business-class flight on planes usually used by professional athletes. It's as close as you can get to a private jet experience for so little money (and even fewer Aeroplan Miles).
What do you think of this opportunity? Tell us in the comments below.
Explore awesome destinations: travel inspiration
Learn pro tricks: travel tips
Discover free travel: travel rewards
Featured image: Air Canda Jetz interior (photo credit: Air Canada)
Advertiser Disclosure: In the interest of transparency, Flytrippers may receive a commission on links featured in this post, at no cost to you. Thank you for using our links to support us for free, we appreciate it! You allow us to keep finding the best travel deals for free and to keep offering interesting content for free. Since we care deeply about our mission to help travelers and our reputation and credibility prevail over everything, we will NEVER recommend a product or service that we do not believe in or that we do not use ourselves, and we will never give any third-party any control whatsoever on our content. For more information on our advertiser disclosure, click here.
Share this post to help us help more people travel more for less: