You shouldn't blindly follow a subjective ranking. Not for something like beaches, that are, well, very subjective. These rankings are a great starting point, but there are thousands of beaches in the world. The ones in this newly-released ranking all look stunning, of course; let's say they're definitely among the best beaches.
This ranking of the world's 25 best breaches was just released as part of the TripAdvisor Travelers' Choice awards.
TripAdvisor is one of the world's most-read travel websites, and they were long-known for reviews (for activities and hotels). Honestly, in recent months, I've also been using their website to compare hotel prices a lot more (to then often book on Hotels.com to get 10% back in free nights); I'll have a separate post about that.
So here is part 1 of the 25 best beaches in the world.
(Sign up for our free newsletter to never miss any of our travel content; we'll have a lot more, including on destinations! Or download our free ebook with 100+ travel tips to be signed up too!)
25. Balos Lagoon (Greece)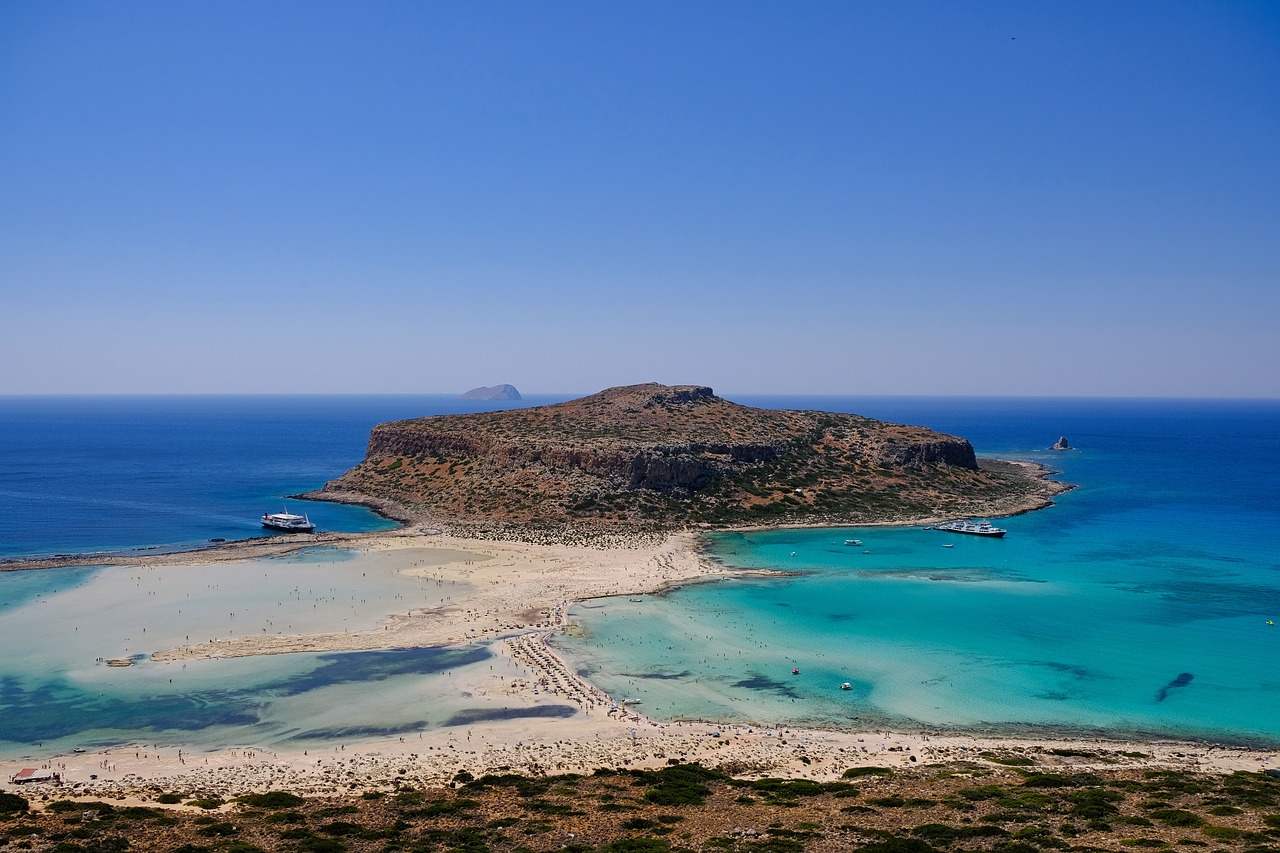 By far the largest and most populous of the 6000+ Greek islands, Crete is beautiful. Our writer Emily has visited many Greek islands and will share a thorough guide about Crete very soon (as she just did for Kefalonia, another Greek island with pretty beaches).
Greece is a fantastic destination. I loved the islands of Ios, Naxos, and Paros during Summer 2020, especially without the usual hordes of tourists — they were still scared of COVID-19 (or rather of governmental punishments for travelers). But not all Greek islands have beautiful beaches.
You can read our 4 Flytrippers posts about Greece, which we'll soon regroup into a more formal destination guide (as we will for the most popular destinations).
24. Magens Bay Beach (United States Virgin Islands)
Location: Magens Bay, St. Thomas, United States Virgin Islands
Closest airports: St. Thomas (STT)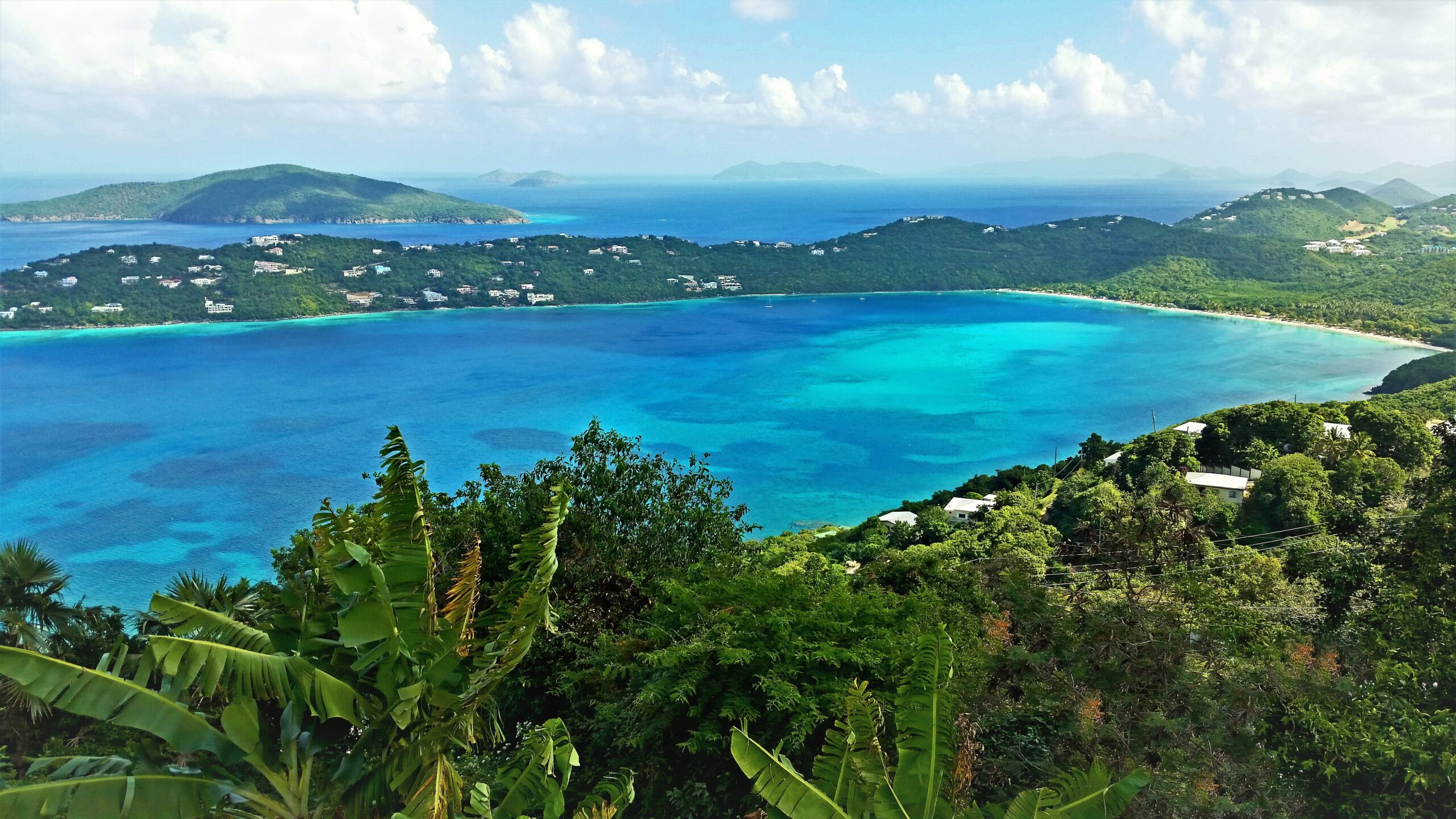 The Caribbean obviously has superb beaches. Those in the U.S. Virgin Islands (and even the British Virgin Islands too) also have the benefit of not being completely invaded by artificial resorts all over.
They're more virgin. But since they belong to very developed countries, these are also places that are a bit more expensive than others in the area. We really have little content about the Caribbean destinations (apart from my free stay in Bonaire, thanks to Marriott points).
So if you've been (and that you actually explored the destination and did not remain in a resort the whole time) and you want to share that, join our guest bloggers who share their passion for travel and take advantage of our 300,000+ unique monthly readers to get an audience to share their journeys with!
23. Playa Norte (Mexico)
Location: Isla Mujeres, Quintana Roo, Mexico
Closest airports: Cancún (CUN)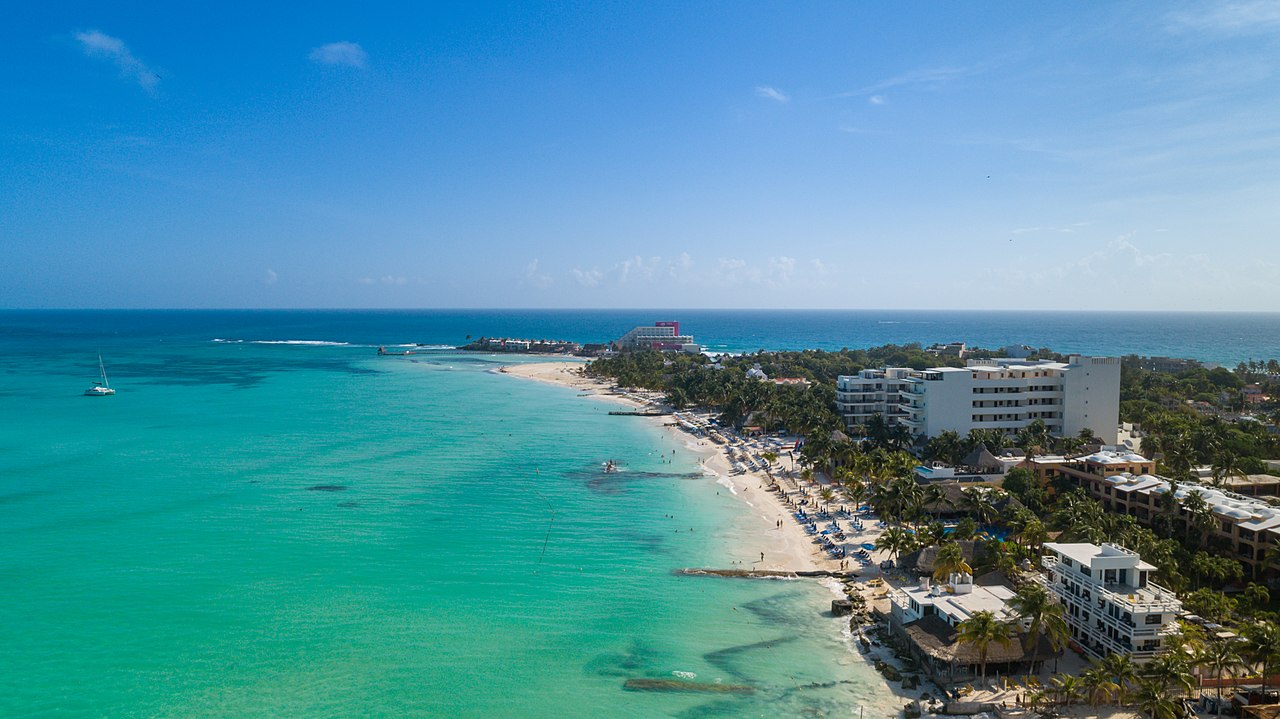 Speaking of, Mexico is a perfect spot to start if you want trips that combine actual travel (to explore and discover destinations) and vacationing (to relax). It's very easy to travel there on your own, even if you've never known anything other than all-inclusive package vacations (not that it's really that hard anywhere).
Flytrippers' other co-founder spent many weeks near Isla Mujeres a few times during the pandemic, in Playa del Carmen. Playa means beach, so those beaches are lovely too. Mexico has excellent beaches all over.
He shared a few impressions already, but he'll soon talk about Playa specifically. He also talked about his long layover in Mexico City, a vibrant city definitely worth visiting.
22. Nissi Beach (Cyprus)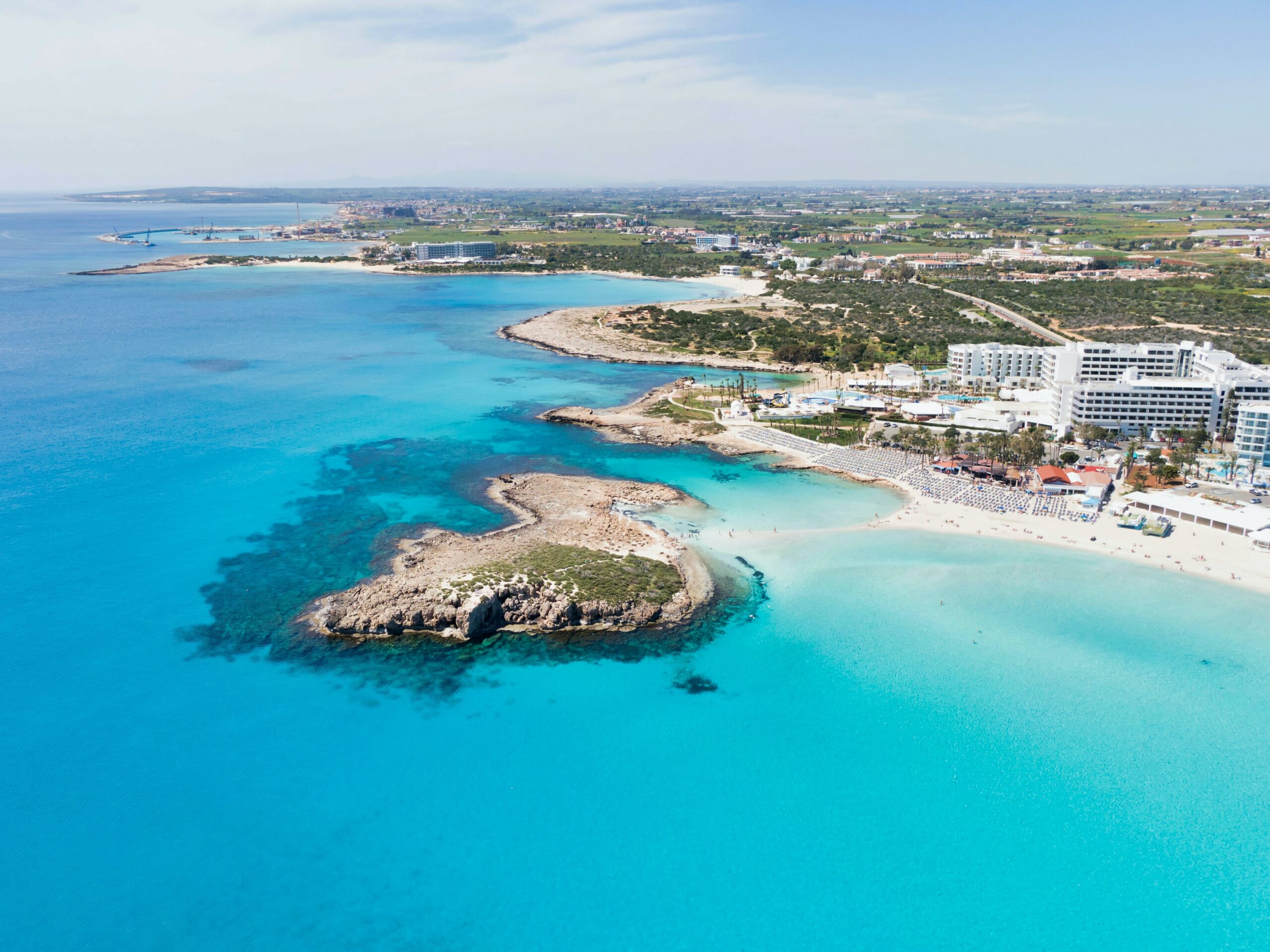 I absolutely loved my roadtrip all around Cyprus, an island in the Eastern Mediterranean that is half-Greek and half-Turkish. It's a bit of a frozen conflict by the way, one of the rare ones in the European Union. Cyprus is also the only EU country not in Europe, as it's technically Western Asia.
Europeans love Cyprus, but Canadians don't often consider going to Cyprus. It's an excellent alternative to the Greek islands. I had combined it with my trip to Lebanon (flights were very cheap since it's very close), but flights from Europe to Cyprus are really cheap too (so you shouldn't buy Canada-Cyprus flights on only 1 ticket of course, just like for the Greek islands).
You can read my itinerary with 17 stops during my roadtrip in Cyprus; it's our only content about this country. I didn't even stop at Nissi Beach, even if I drove past on my way to Cape Greco. I'm not the biggest fan of beaches, but there are plenty of pretty ones all over Cyprus.
21. Falassarna Beach (Greece)

Another beach on Crete Island. If you love beaches, you'll love our upcoming guide about this island!
The greatest benefit of Crete compared to many other Greek islands is that many people actually live there. It's lively. There aren't just tourists! There are locals. A lot of things are happening, authentically. In addition to the fact that it's very pretty too, of course!
I'll remind you that we publish a lot of content to help all types of travelers with all aspects of traveling, so sign up for our free newsletter.
20. Nungwi Beach (Tanzania)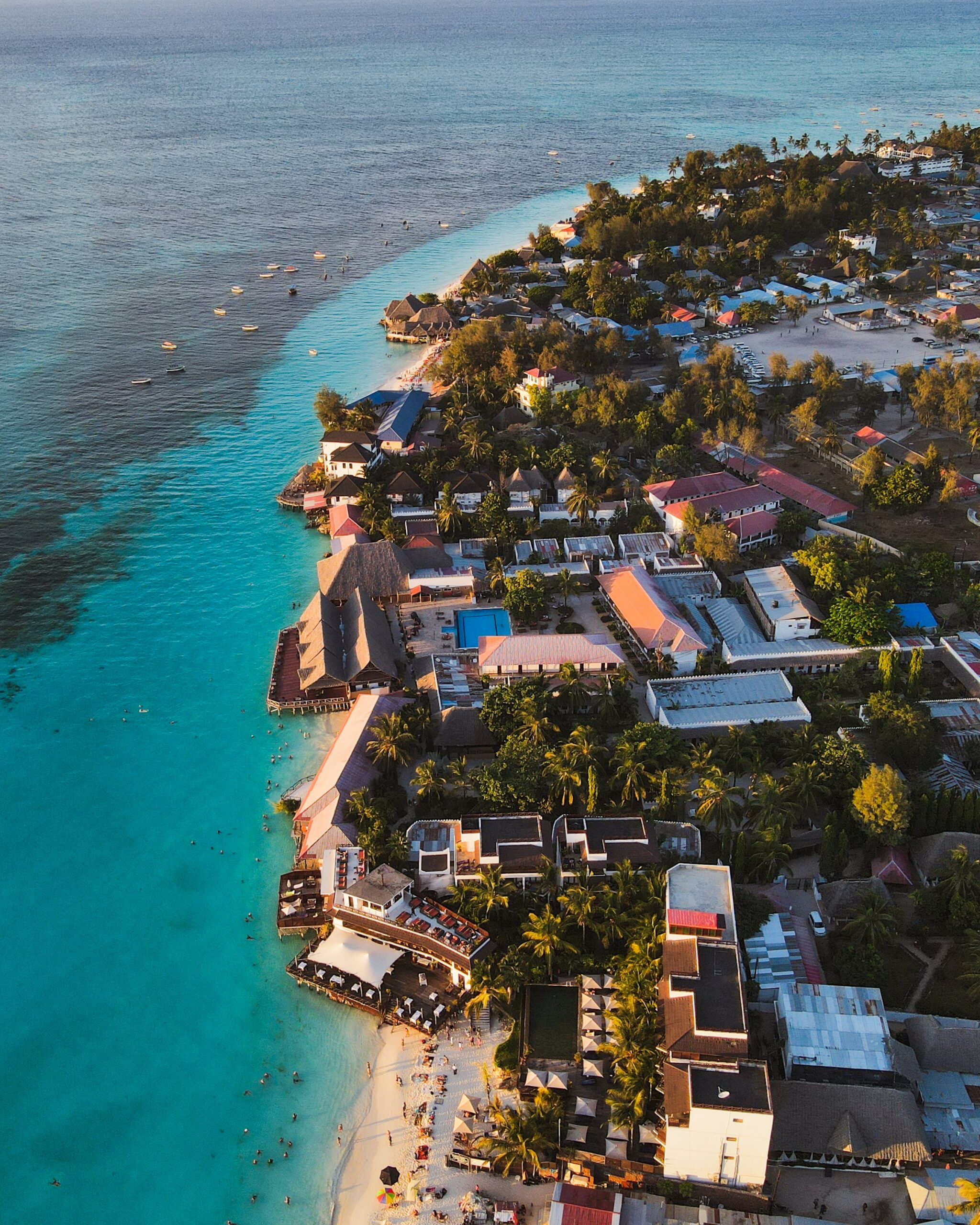 Many don't think of Africa when they think of beautiful beaches, but Zanzibar is just about one of the most beautiful islands in the world. And it's just off the coast, not far away.
Visiting Zanzibar allows you to combine an absolutely unique trip with typical African experiences and a bit of rest of beaches that have nothing to envy those in more touristy countries. Tanzania is among the safest countries in Africa, if you're among those who are a lot more worried.
You can read our 6 Flytrippers articles about Sub-Saharan Africa as a whole for now, but I'll also share more content about the 10 countries I've visited in this region. Africa is such a huge continent that deserves being visited more — especially if you want to get a culture shock and to avoid places where overtourism is a major issue.
19. Ipanema Beach (Brazil)
Ah, Brazil. I'm so tempted to go since our colleague Indira, who lives in Rio precisely, started sharing plenty of content about her magnificent country, like her top 12 things to do in Rio. And there are definitely other beautiful beaches in her 9 favorite lesser-known destinations in Brazil.
It's one of the countries we'll prioritize for our destination guides since there's nothing better than tips from locals to travel authentically. You should really avoid traveling as a tourist as much as possible, no matter the destination: your trips will be much more enjoyable AND infinitely more affordable too obviously.
You can read our 7 Flytrippers articles about Brazil, and you can expect to see a lot more thanks to Indira.
18. Playa Manuel Antonio (Costa Rica)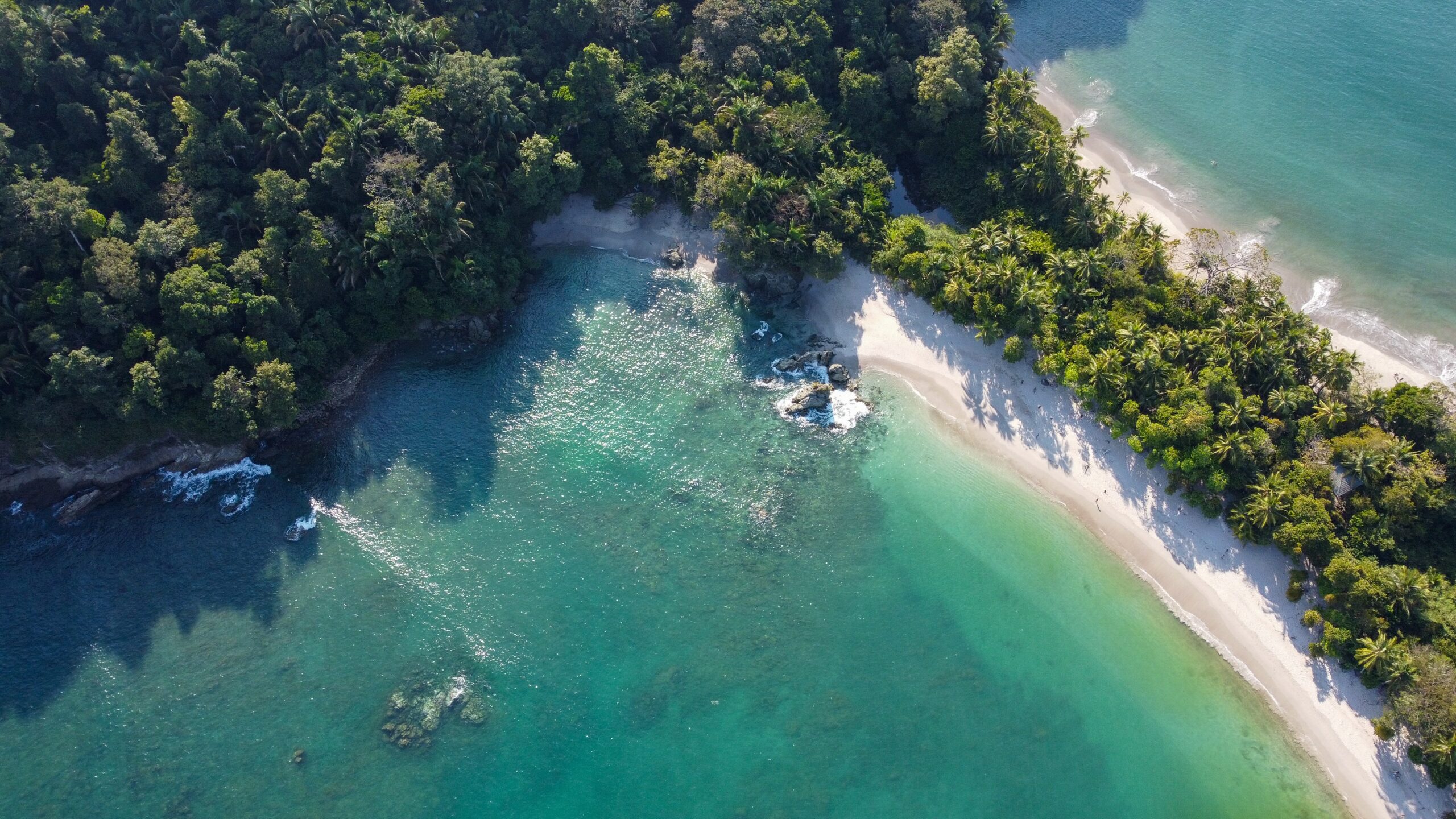 Costa Rica is the most popular country in Central America — and by far the most expensive too. It's the destination that is best known for its nature, and unsurprisingly, that means there are superb beaches.
Le Costa Rica est le pays le plus populaire d'Amérique centrale — et de loin le plus cher aussi. C'est la destination la plus reconnue pour sa nature et sans surprise, ça donne des plages superbes.
Flytrippers' other co-founder spent a few weeks there, so he'll be able to share a few tips to try and minimize the cost at this pricey destination. Start by not paying $1000+ for flights; that will help too. Don't miss another amazing pro tip about that specifically very soon.
In the meantime, we surprisingly don't have any content at all about this sought-after destination, so make sure to share your experience with other travelers in the Flytrippers community. You can read a bit about our 2022 trip to Central America in the meantime.
Want to get more content to discover awesome destinations?
Summary
The best beaches in the world will certainly depend on everyone's preferences, since beaches are pretty subjective (as is the notion of "best"). But these 25 beaches that are on TripAdvisor's list of the best beaches in the world are certainly among the best, at the very least. Come back for the next part.
What would you like to know about the best beaches in the world? Tell us in the comments below.
See the deals we spot: Cheap flights
Explore awesome destinations: Travel inspiration
Learn pro tricks: Travel tips
Discover free travel: Travel rewards
Featured image: Playa Manuel Antonio (photo credit: Costa Rica Drone Tours)
Share this post to help us help more people travel more for less: